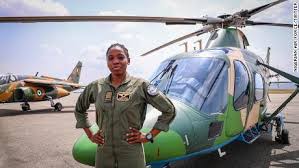 Again Nigerian loses another heroine as Tolulope Arotile died on 14th July 2020. She hails from Jumu local government area of Kogi State. She died in a road accident at NAF base Kaduna after sustaining head injuries (hemorrhage).
The death of Tolulope Arotile was truly a painful death as I am writing this with an eyes full of tears. She was truly a girl that chasesd her passion and followed her dream as her dad confessed " she always points at airplanes and tell me ' I will fly it one day' " . The most painful part of her death is that she died barely 8 months after she was decorated as the first female combat pilot of the Nigerian Air force at the young age of 24.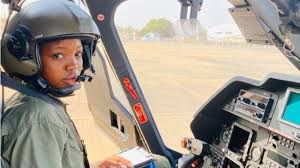 Tolulope Arotile sereved the country till her death. During her short stay in her service, she contributed well to destroy armed bandits in the north central states and criminal elements. She has just returned after a successful combat operation under Operation GAMA AIKI in Minna,Niger State.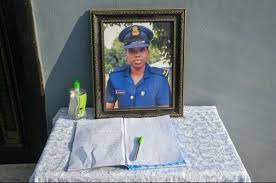 It was the news of this successful operation that one of her Air force Secondary School classmate saw her strolling at the base and when she saw her from the car, she reversed her car to greet her but this move was what finally took her life as her car pushed her down and squished part of her head. Before she was rushed to the hospital, she died as a result of hemorrhage.
This is very painful but the lord giveth and he taketh, so I want to draw some conclusions from her life of which all Nigerians should learn from.
1.    Your time is limited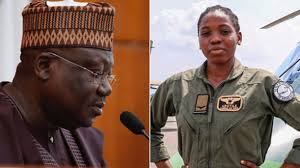 Your time is limited so don't waste it living someone else's life. Don't be trapped by dogma which is living with the result of other people's thinking. Don't let the noise of other's opinion drawn out your own inner voice. This girl died at a very young age of 23, but the simple fact is that she fulfilled her dreams of being a pilot. A lot is to be learnt from this because you hardly see a Nigerian youth at 23 who doesn't think there is still time but this girl went against all odds. So no matter where you are now, know that your time in this world is limited and the master can call you at any time, but the fact is will you be ready?
2.    Live an ambitious life
There are many people that died even in this year but the nation at large is mourning Tolulope Arotile not because she is a woman or beautiful but she lived an ambitious life of service. From a very little stage in her life, she knew what she wanted and she backed it up with persistence. The simple truth is she should be a role model to all youths out there who just think life is there and you are going to live it. Have a dream and focus in life. Wake up in the morning with a definite aim for your life. Don't just count your days but make the days count. The purpose of life is to life is to live a life of purpose so always have ambition and goals in life.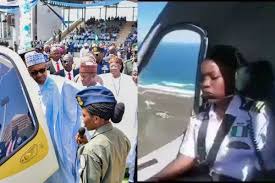 3.    A lesson for all girls
She was just a girl like others who stood up for her dreams in life. She knew what she wanted and she backed it up with persistence and hard work. We live in a world today where the society has reduced women to mere sex objects and I am surprised there have accepted that role with their ways of life. That is why the death of this girl pains me a lot. She had all the time to go partying , following boys around, messing up her life but she knew she had a goal and stood out even in a men's world so I want all girls to learn and be ambitious just like her. At a very young age of 23, look at what she has achieved. So girls, live for something and have a purpose in life. Drop that notion that you will just finish you school and the next thing is to go and marry. No, life is more than that.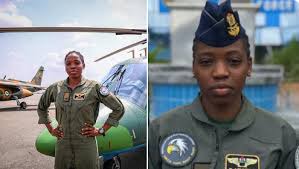 4.    Your ability to pass through this world is once
Your ability to pass through this world is once and in the grave, you have no neighbor. If you have any reason to be good to your neighbor, it should be now as tomorrow is not yours. Avoid procrastination and delays in life. Do whatever you want to do now. Life might not be lucky tomorrow. Pursue your dreams now, obey your parents now, help people you can help now, live your life and fulfill your God given purpose now because we are just sojourn in this world and who knows, tomorrow might be you.
5.    Life is spiritual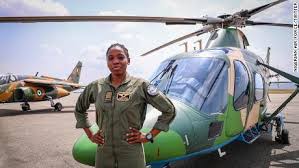 The failure to understand this has killed and destroyed many. I don't know for your opinion but for me, Tolulope Arotile did not die a natural death. Forget the fact that she was hit by her classmate; the guy was just a victim of circumstance. The manipulation was already done in the spiritual realm. In fact a man at 100 years dying is still a premature death according to the bible talk less of 24. The position she occupied before dying was a position that even her fellow colleagues and even some of her evil family members will be jealous of her so that death was a manipulation. Come to think of it, was that her classmate who saw her not supposed to stop the car and come down to greet her because she was walking , and when reversing, what is that level of speed that will knock down someone to the extent of climbing her head, infact, was the girl not using her side or back mirror? So there are many things surrounding that death that shows it was not normal. I am not saying that she doesn't pray but I will advise all persons to seek spiritual back up for their lives. There are apostles, prophets and even men of God who can see, go to them and hear God reveal every manipulation of the wicked over your life. You can also cry to God always and he will hear you. So please, don't stay idol with the belief that everything is normal. Life is spiritual and we are in a wicked world where your joy is someone else sorrow so please always seek God to know what is happening in the spiritual realm over your life.
Whenever someone dies, the words of the late Steve Jobs ( co founder of APPLE) keeps coming to my mind when he said " lying here on my sick bed, the wealth, money and fame I took so much pride in have become useless in the face of impending death. You can call someone to drive the car for you, run the business, clean the home but you cannot call someone to bear the sickness for you. Please, cherish love for your love ones, family, friends and well wishers for that is what truly matters."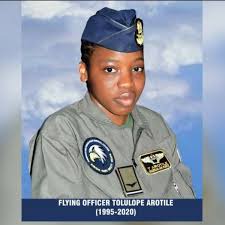 Please tomorrow is not yours so, live a life of purpose so that when you die, the world will miss you and even God will be happy to receive your spirit.
Content created and supplied by: dewiseforlife (via Opera News )
Opera News is a free to use platform and the views and opinions expressed herein are solely those of the author and do not represent, reflect or express the views of Opera News. Any/all written content and images displayed are provided by the blogger/author, appear herein as submitted by the blogger/author and are unedited by Opera News. Opera News does not consent to nor does it condone the posting of any content that violates the rights (including the copyrights) of any third party, nor content that may malign, inter alia, any religion, ethnic group, organization, gender, company, or individual. Opera News furthermore does not condone the use of our platform for the purposes encouraging/endorsing hate speech, violation of human rights and/or utterances of a defamatory nature. If the content contained herein violates any of your rights, including those of copyright, and/or violates any the above mentioned factors, you are requested to immediately notify us using via the following email address operanews-external(at)opera.com and/or report the article using the available reporting functionality built into our Platform See More