Farming can enrich someone, one man harvested all this tubers of yarm from his farm land. It can be a source of livelihood to someone. Its a question of calling it what to do and then making the necessary arrangements.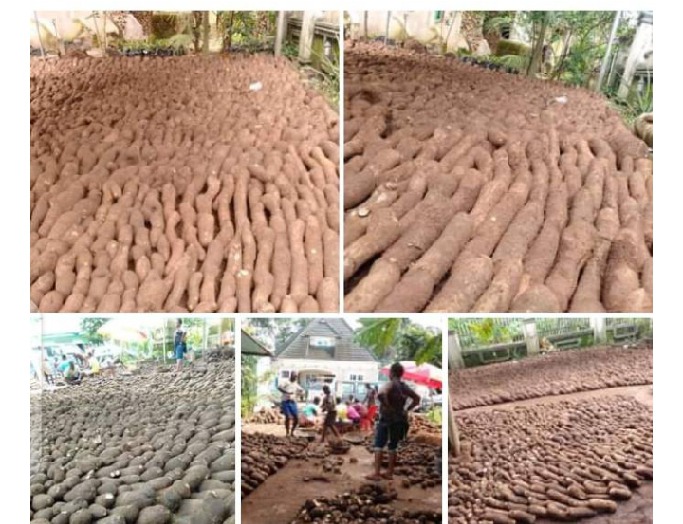 Many thinks to be a farmer makes one a lesser human or a poor fellow while many were of the opinion that farming require hard labour and as such associated with Suffering.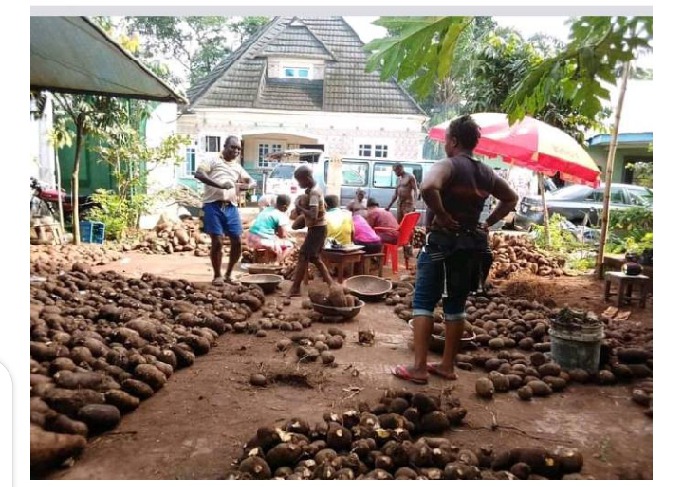 But the truth is that there's nothing you choose to do that your own input as a human will not be require.
When it comes to farming all you need to do is to higher labourers and it's just within a period of months you are done farming while you await the harvest season.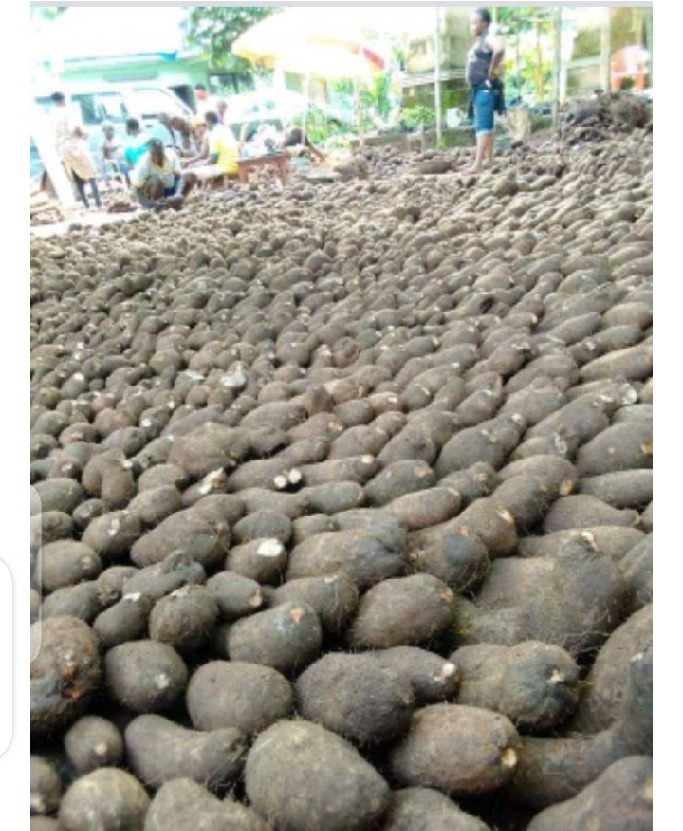 For a farmer to come up with this kind of harvest, there is nothing he cannot buy for himself. Assuming he needs fuel and have no money, all he need to do is to sell some the yarm to get money for fuel and likewise other things.
Personally, I feel farming is lucrative and should be given a chance, it could eradicate poverty.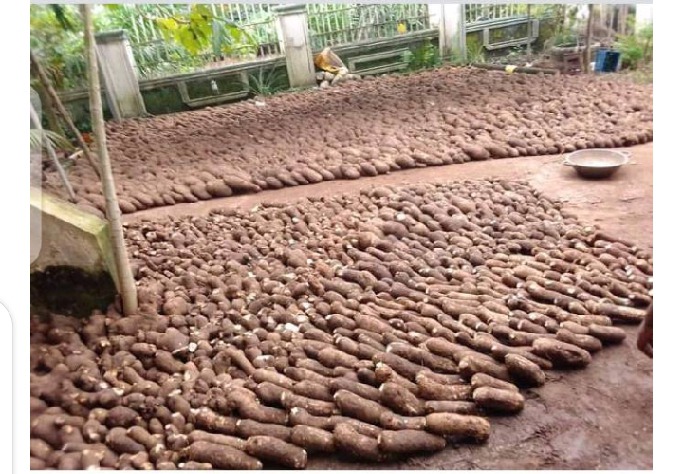 What do you think? Can one get rich as a farmer? Let's know at the comment section. Keep following me on this page for new interesting articles.
Content created and supplied by: Onyegree (via Opera News )