It's funny how people get inspiration to give quotes and advice that can change the life of many on objects we don't expect. There is this common practice of people putting different kinds of inscription on Cars, for either fun or to pass across certain messages to people who will come across such vehicle or Car. We've seen cars with inscriptions that warn people against overspeeding, dangerous actions and careless driving, and we've also seen funny inscription that plants humour in the minds of readers.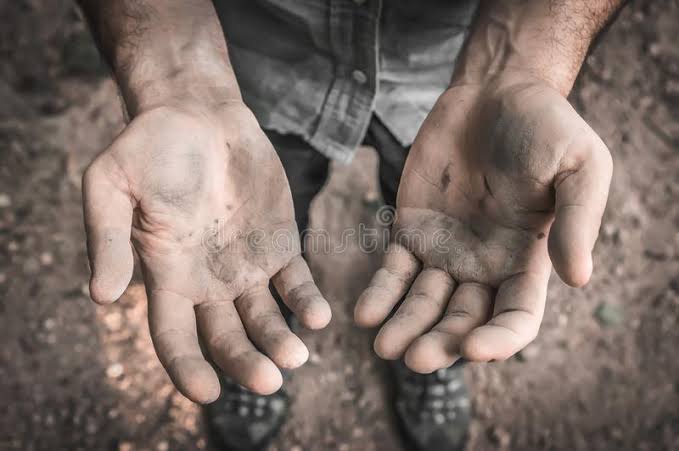 However, the inscription on this particular Car is a different one that every breadwinner need to be aware of, not only for awareness sake, they need to make use of the advice embedded in the short writeup. Briefly explaining, this writeup made a very beautiful distinction between Children whose parents depend on and those who depend on their parents. It advises the latter to be careful and act accordingly in a very responsible way without copying the ways of those who depend on their Parents.
See the Car & Inscription.
It says; "If Your Parents count on you, don't play the same game with those who count on their parents, remember you left Home to Feed Home"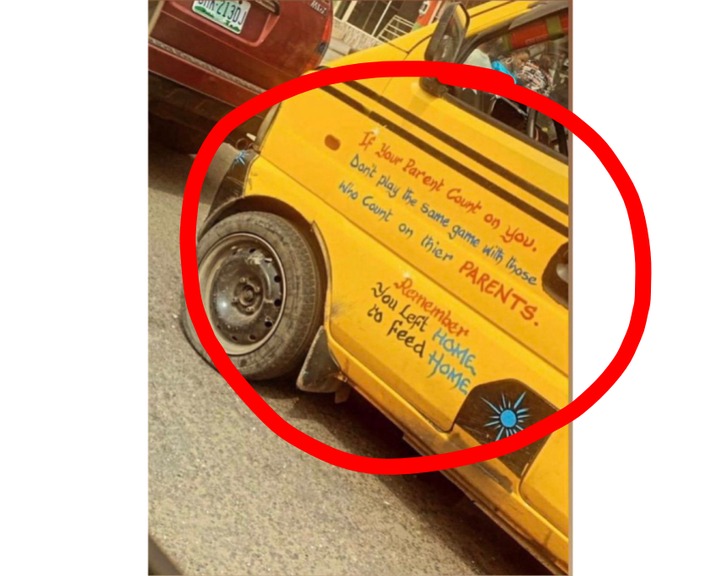 This is a very beautiful writeup that can save many people from loss. A Child who depends on his parent would be so flexible in his way of life and hardly would he make good use of his resources, while the one whose parent depends on would possess a rigid character and would be prudent in spending. His character would be a secured and morally managed tone that will keep him going in his day to day activities. So for me, I love this shirt word, it can go a long way in saving those who genuinely work for their money in order to see their Parents haply.
Content created and supplied by: FastNews04 (via Opera News )