From his childhood, he was a fan of Automobile, but one day he asked himself this question, why is it that all the vehicles, motorcycles, are made from abroad?
He then did whatever he could at all cost, and made himself a Ferrari, a motorcycle, and a bicycle.
His name is John Batize, the village man who made himself a Ferrari, a motorcycle, and a bicycle, out of metal scraps.
He lives in a village in Kenya.
Some people live in a dream world, and some face reality, then some turn dreams into reality.
No matter where you are from, your dreams are valid, the future belongs to those who belong in the beauty of that dream.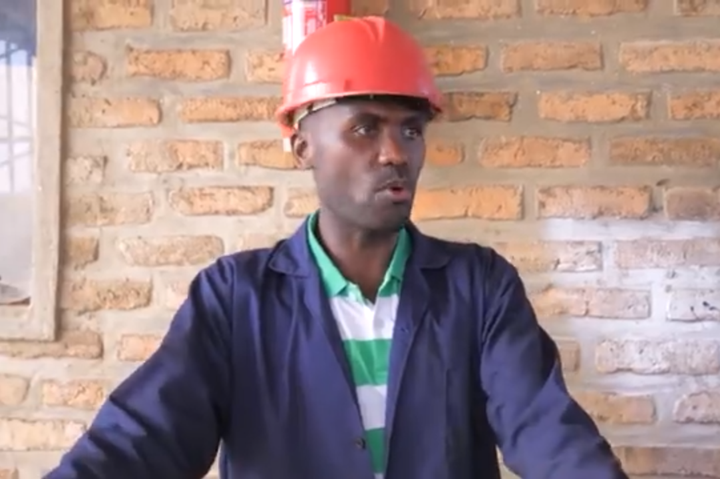 John batize said, I woke up one day and I was thinking how I can make a vehicle of our own.
I used metal scraps and tools that are available in the country, my crew and I wanted to do something innovative, since my secondary school days, I had wanted to be an automobile mechanic.
I've dreamt of making my car, and I've kept that idea, until I came to the workshop, and started turning dreams into reality.
The car he made was from metal scraps, he says it uses petrol.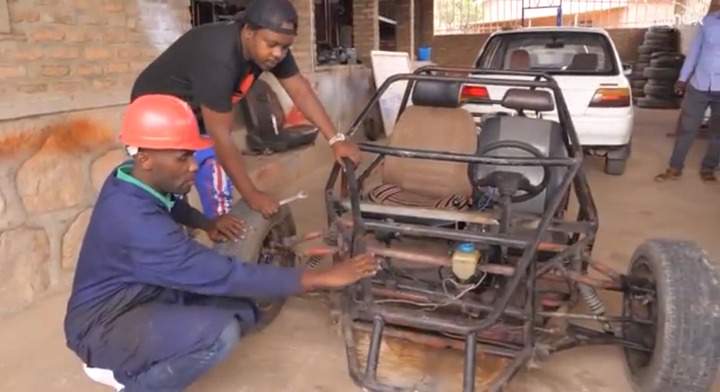 His car is made like a Ferrari, they developed the gearbox themselves, the engine he uses is that of a motorcycle.
The speedometer runs at a speed of 180kilometre per hour.
It also has a horn, pedal, a clutch, and a brake.
He needs financial support to fully put the car in order, it has cost him about $2,000 to make the car up to this level.
He tested the car by driving it around his village.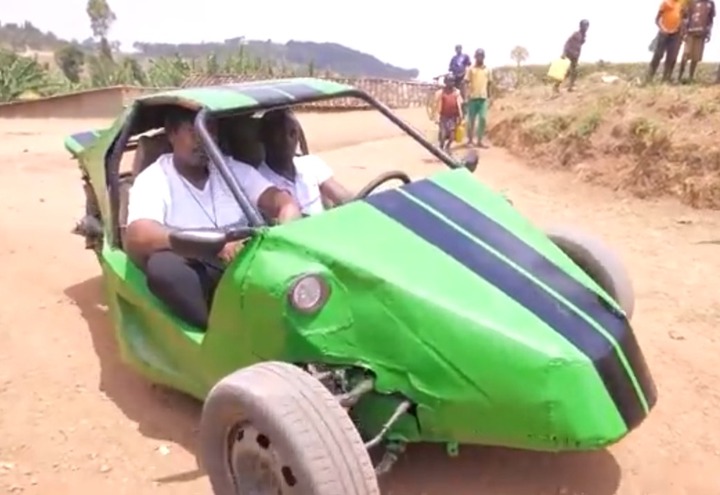 He said he can make a helicopter as well, but he needs financial support.
His Ferrari is ready, except for the windshield, and doors, but it's still working perfectly even without these things.
Afrimax English aired his story of innovation, and he is given thanks to Afrimax for allowed him to showcase his talent.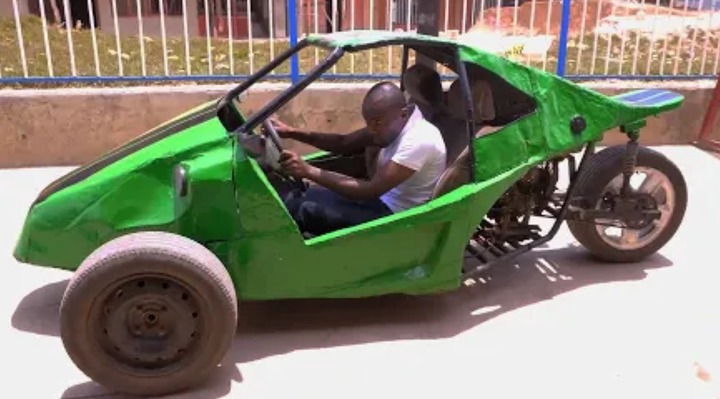 Every great dream begins with a dreamer, always remember, you have within you the strength, the patience, and the passion to reach for the stars, to change the world.
To accomplish great things, we must not only act but also dream.
Not only to plan but to believe. 
John believed, and he's on his way to achieving bigger dreams.
Credit to Afrimax English.
More photos.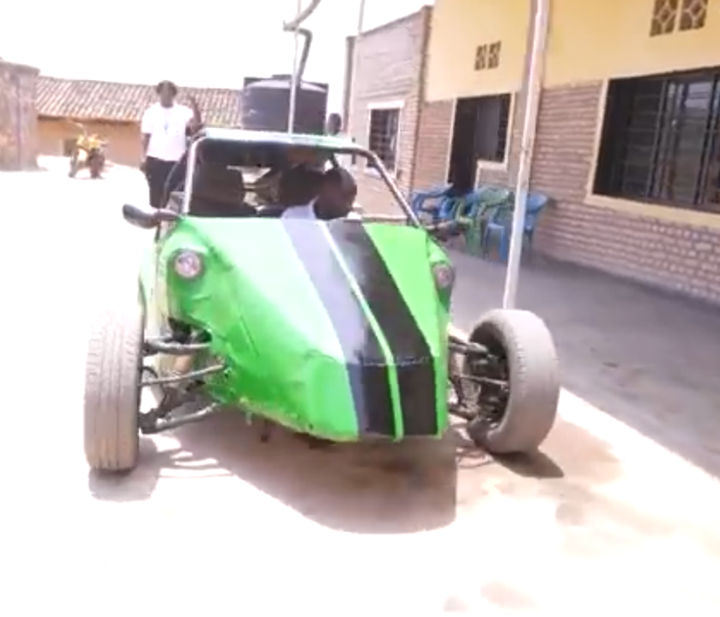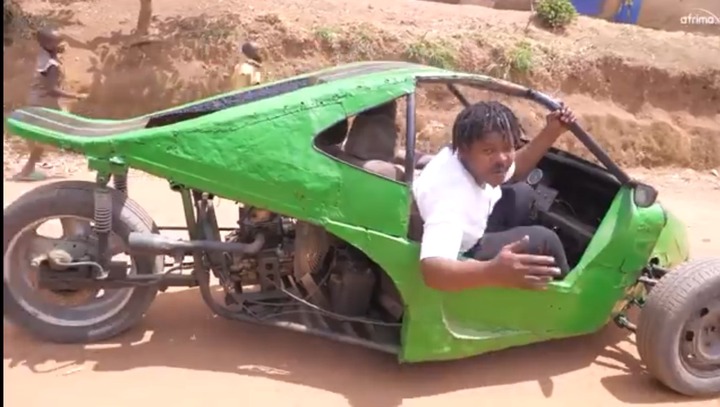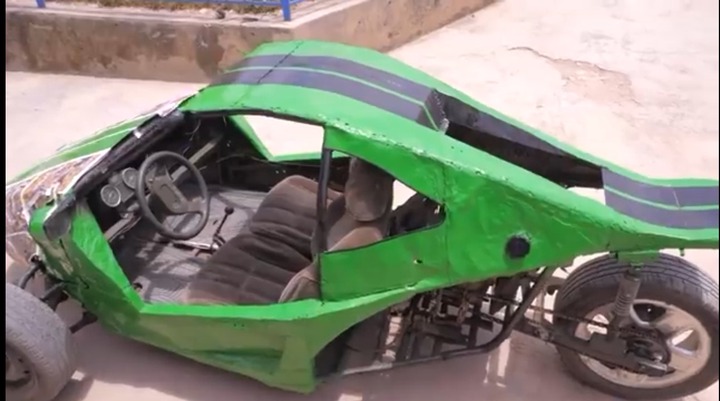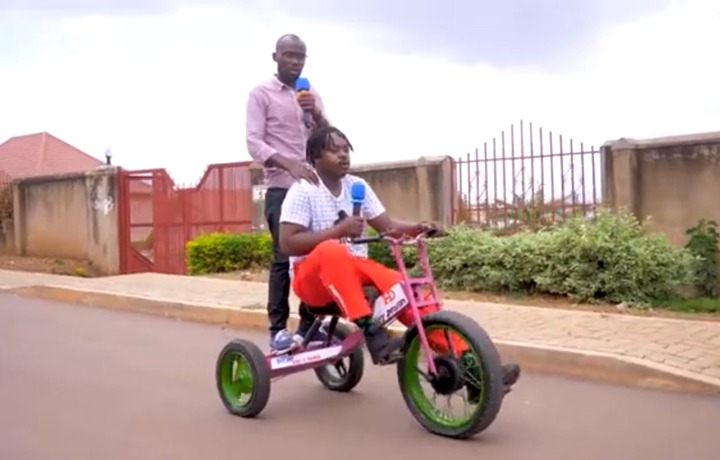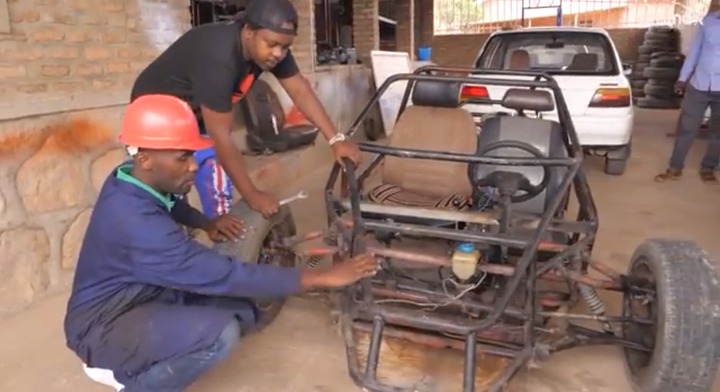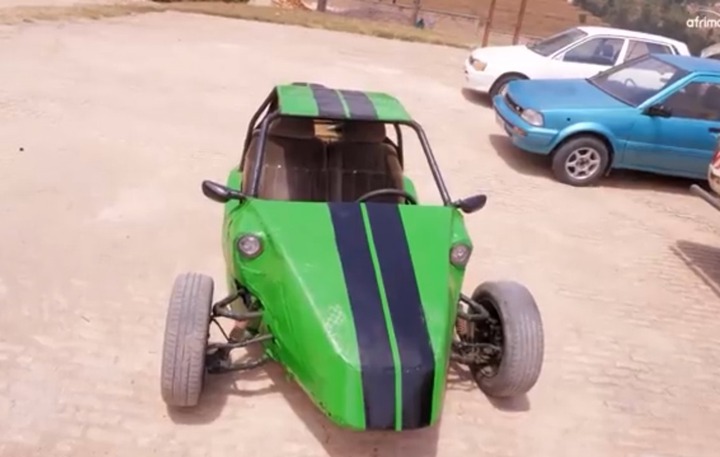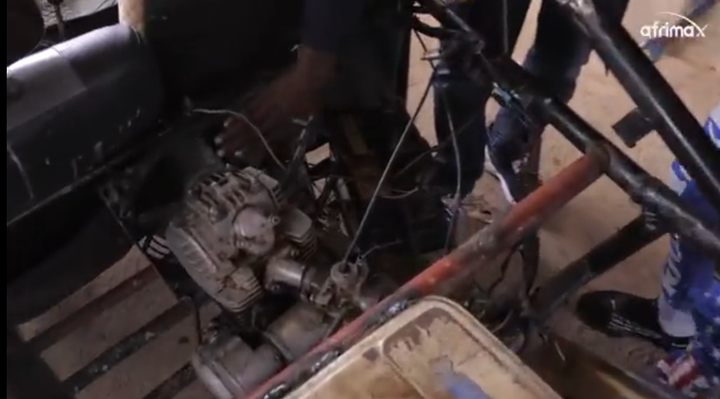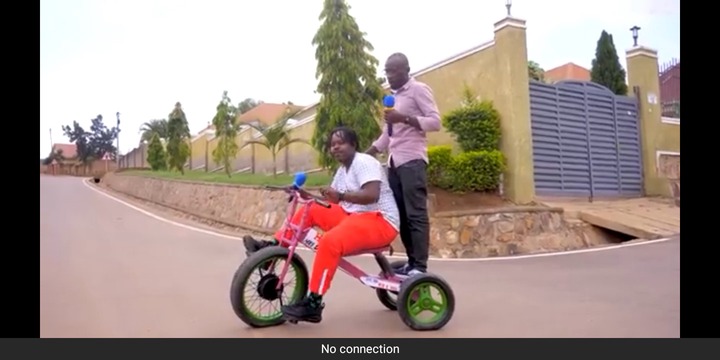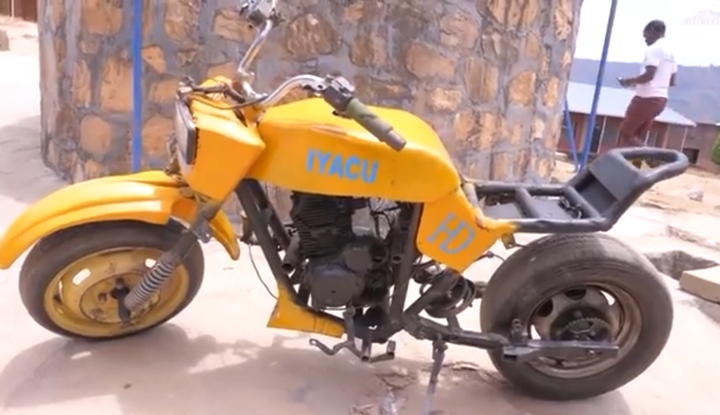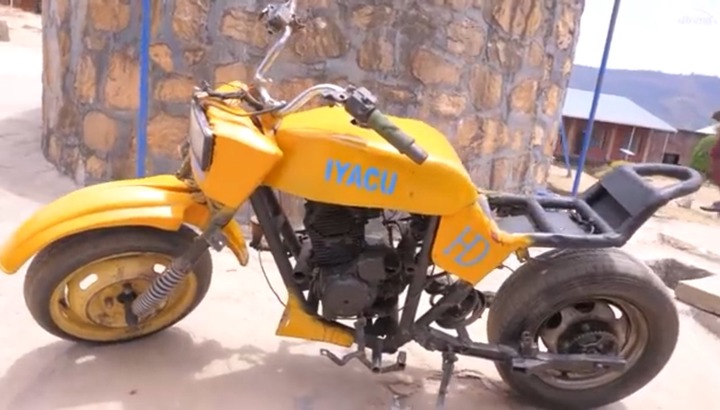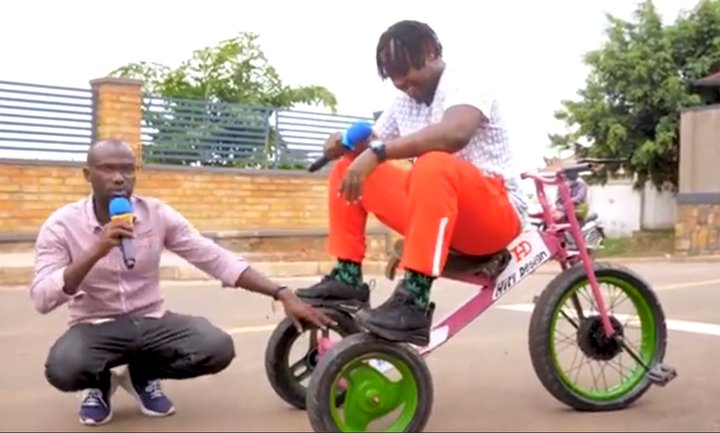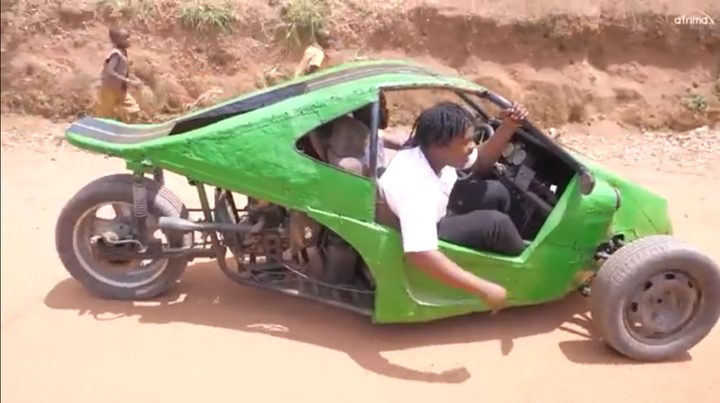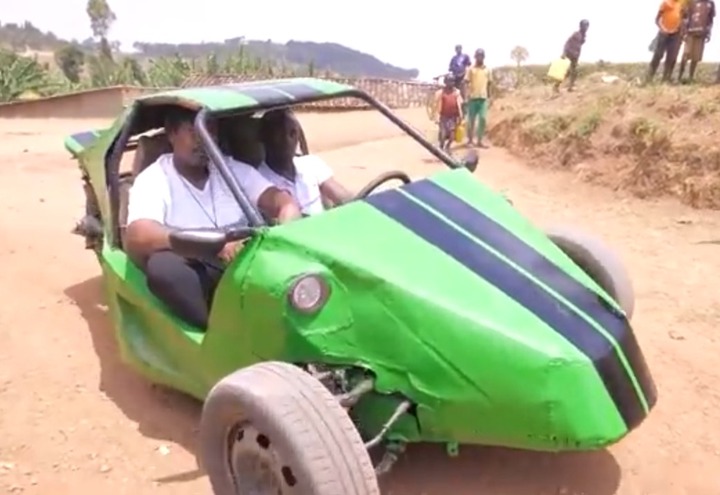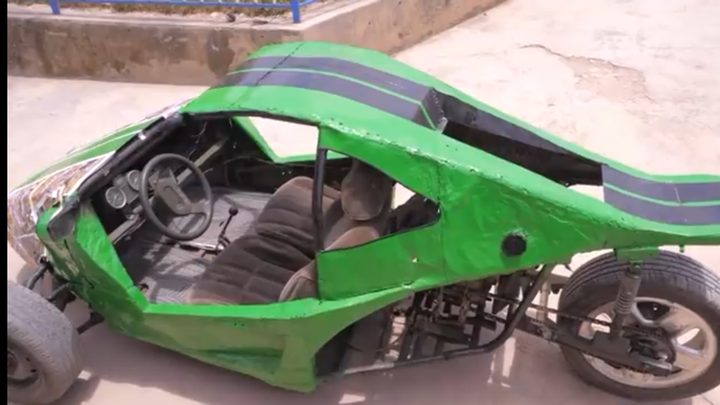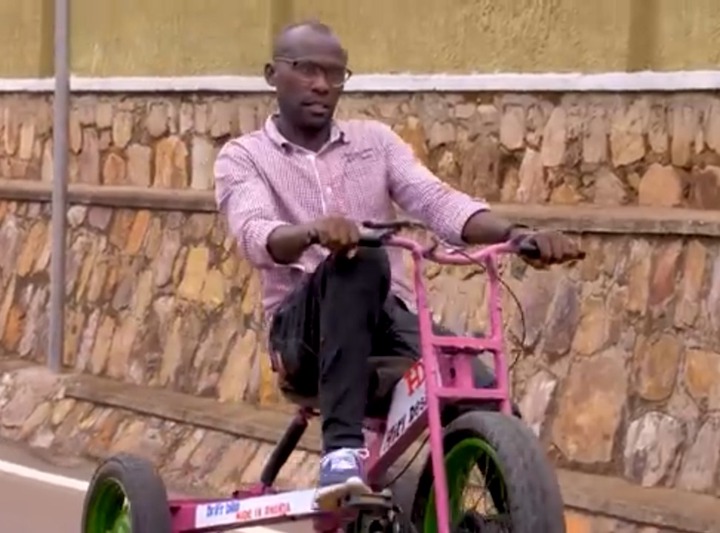 Content created and supplied by: Sleepyeyes (via Opera News )