Cars that are designed by companies in order to showcase designs or ideas that they wish to produce are known as concept cars.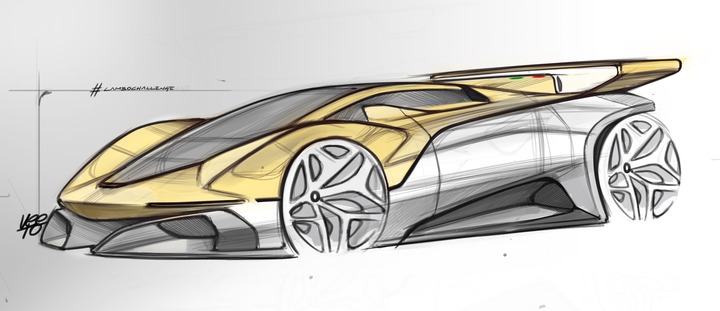 These cars sometimes feature extreme designs and superfluous features that might even seem unrealistic or impossible but they still serve their purpose. Their purpose is to showcase the concepts and designs of the cars, and see the reactions. These concept cars influence the design of future production models of cars and sometimes, the concept cars make it into production with all their features.
These are 10 concept cars with beautiful designs or amazing features that will influence and change the world of driving when they're eventually developed.
See the beautiful pictures of the concept cars and the new innovative features they wish to incorporate that will influence the car industry.
1. Hyundai TIGER X-1 walking car:
The TIGER in the name stand for Transforming Intelligent Ground Excursion Robot. When this vehicle is released, it will be an automated walking car that runs on electricity and can navigate even the most difficult terrain.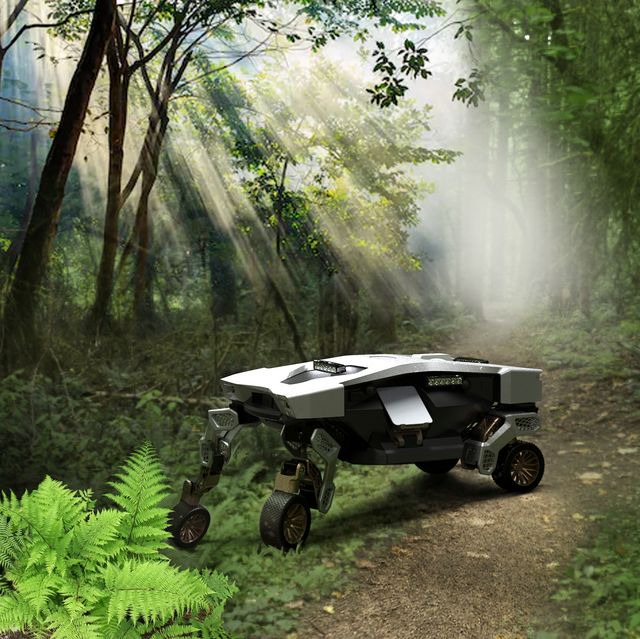 It is not a passenger vehicle( it doesn't carry people) but with its advanced mobility, it can navigate the most difficult and remote terrains to deliver packages or provide food and aid during a disaster, it can even be used for outer space exploration.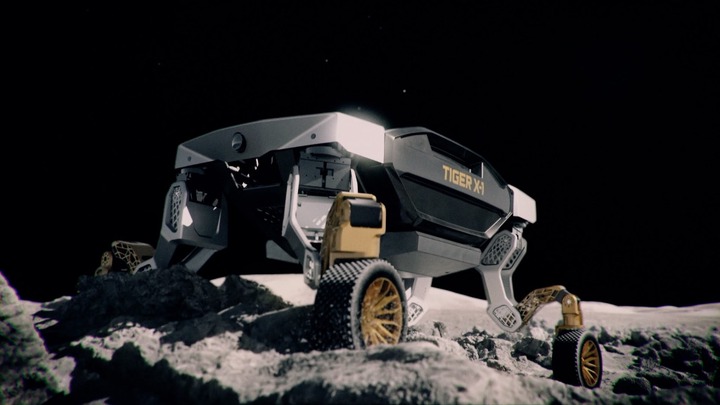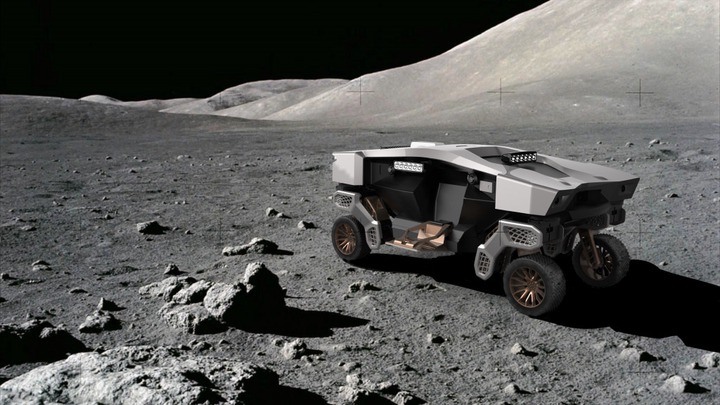 It will have a drone that can be used to get to areas the wheeled legs cannot get to or charge the vehicle when the battery is low.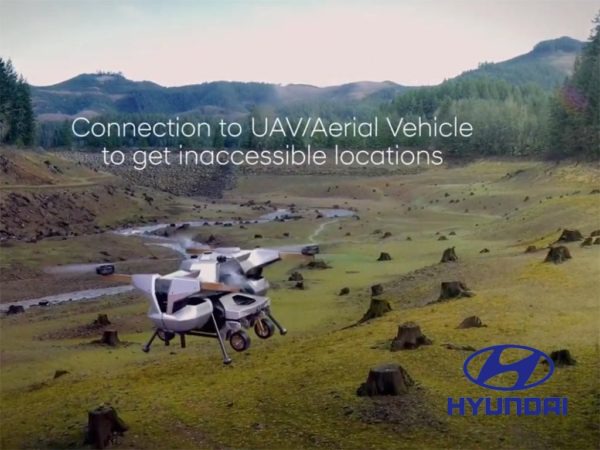 Innovative features: 
wheeled legs designed to go on any terrain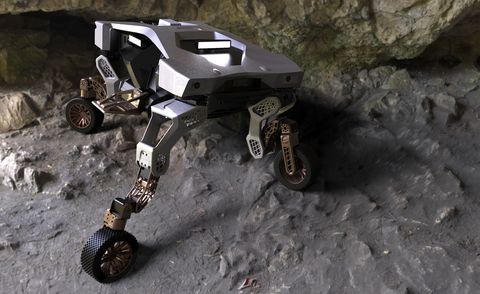 2. Mercedes-Benz Vision AVTR:
Even from the name AVTR, it is obvious that the car was inspired by the movie Avatar.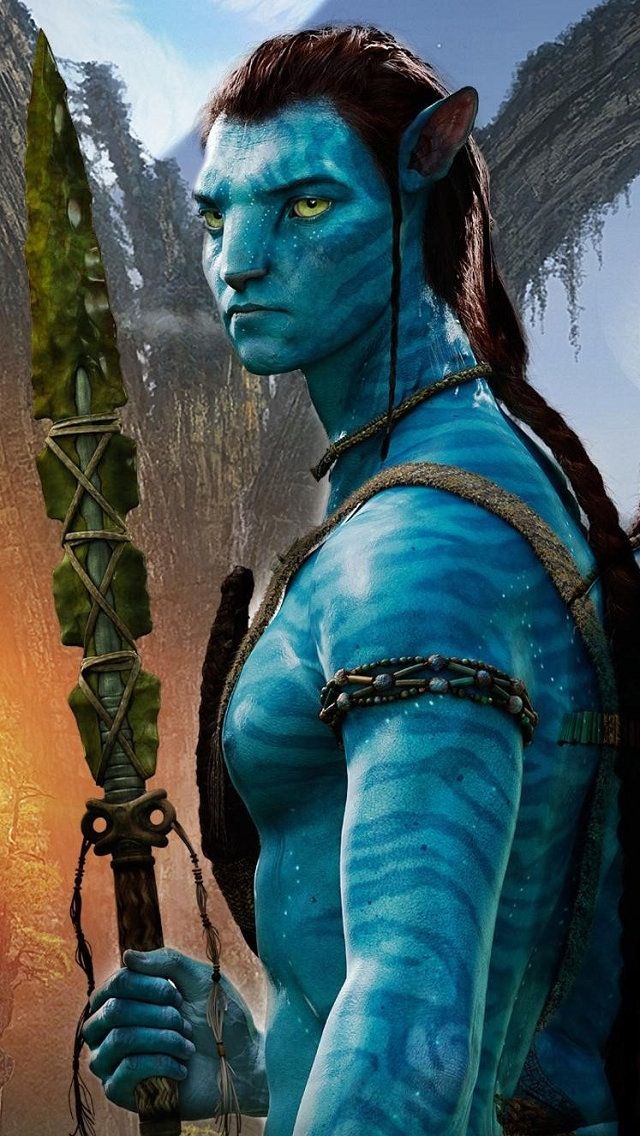 The AVTR which stands for ADVANCED VEHICLE TRANSFORMATION is a beautiful vehicle with a seamless looking design that not only runs completely on electricity, but also has an all wheel drive that allows each wheel to be driven separately(depending on the situation)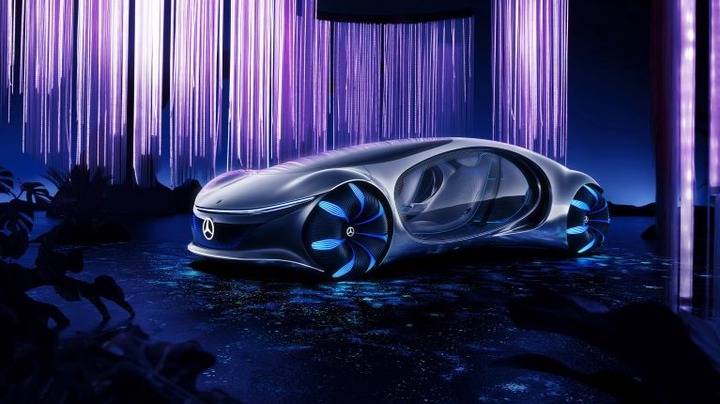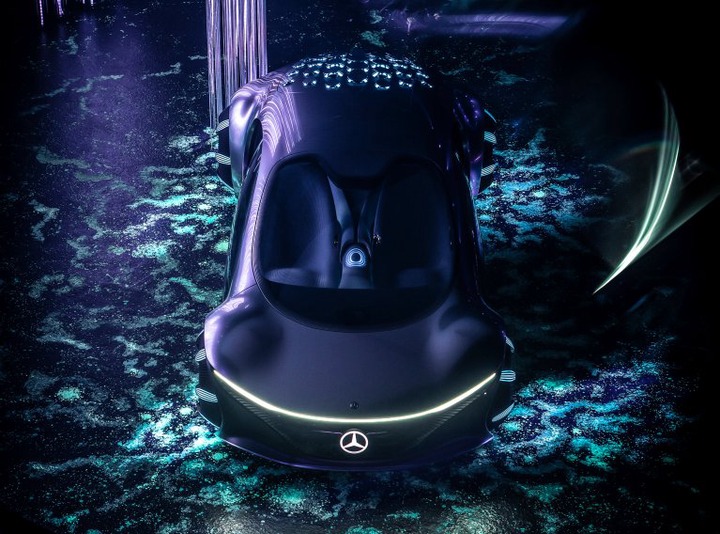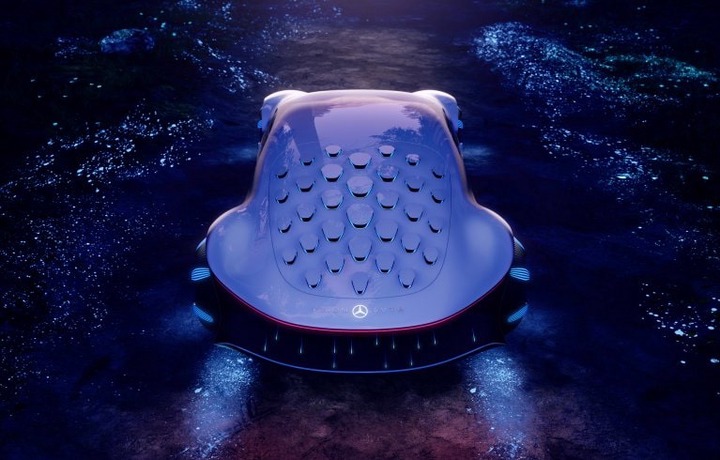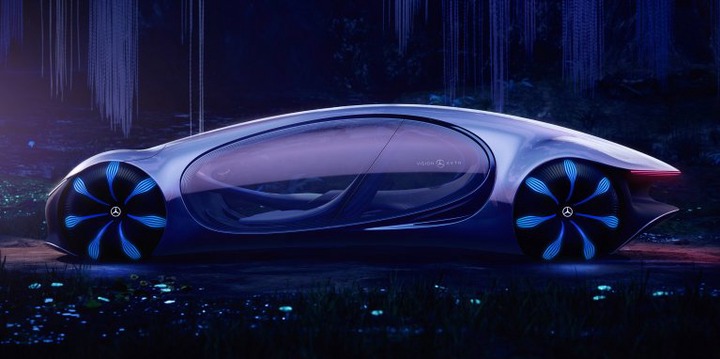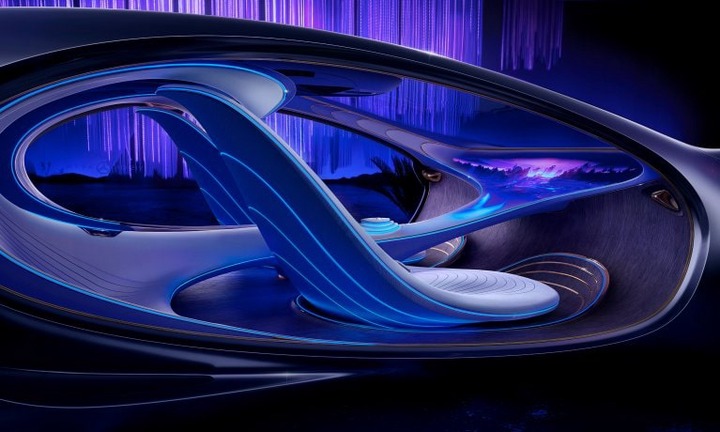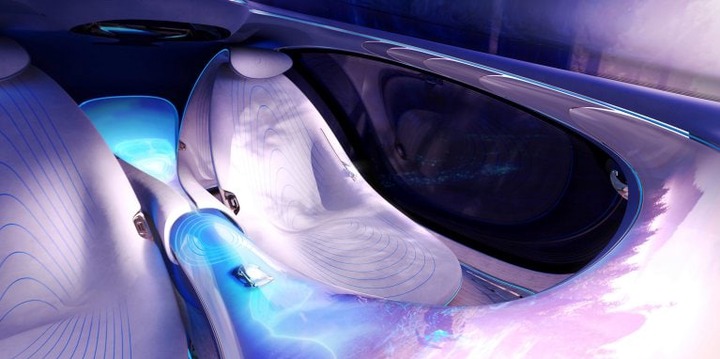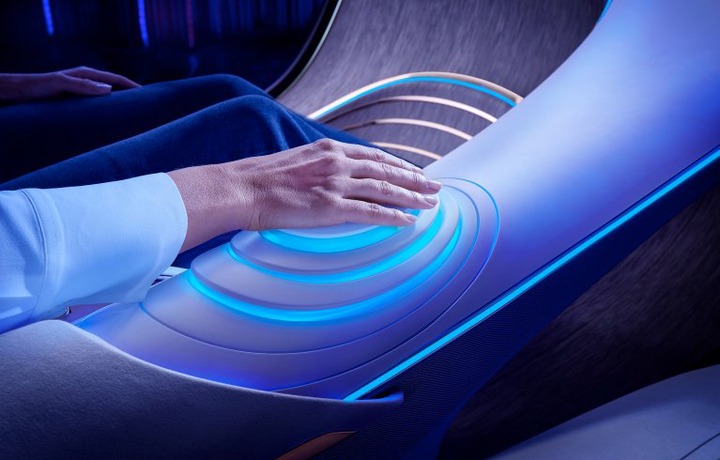 and 'crab movement' which allows the car to move sideways like a crab.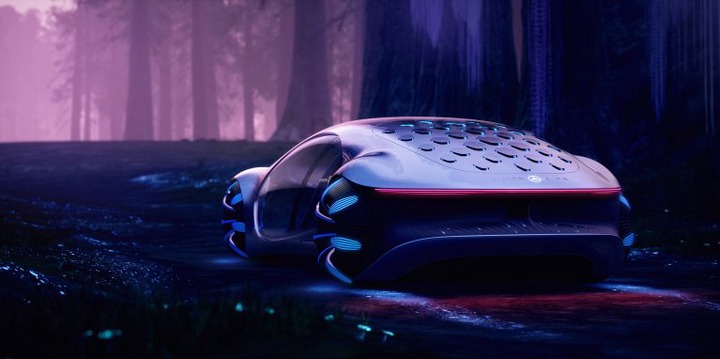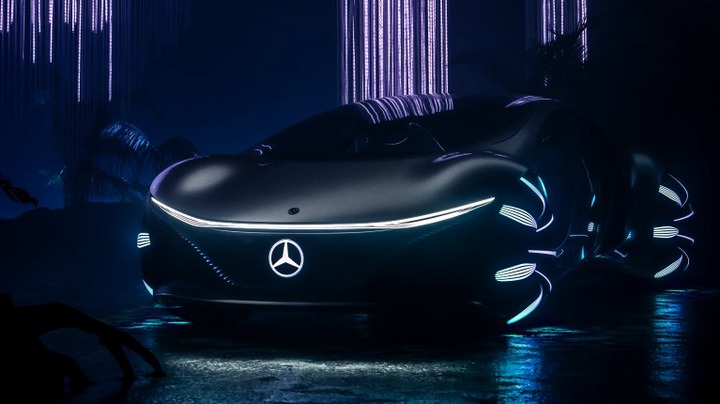 Innovative features: 
has an all wheel drive and can be driven sideways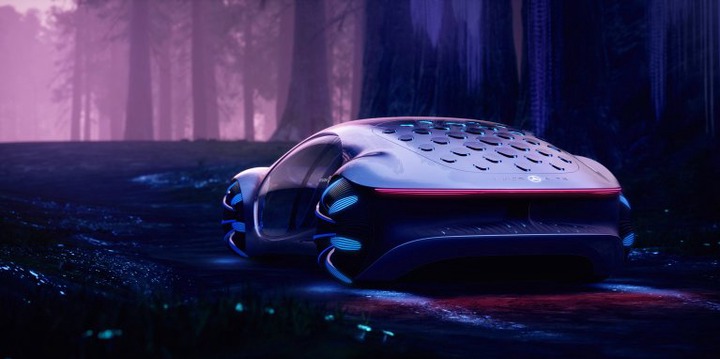 3. Volkswagen self driving SEDRIC:
The sedric car is a future self driving car concept by Volkswagen.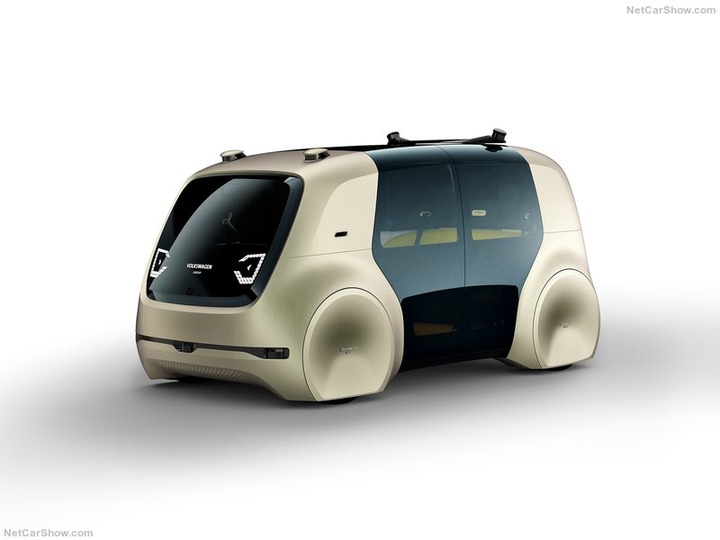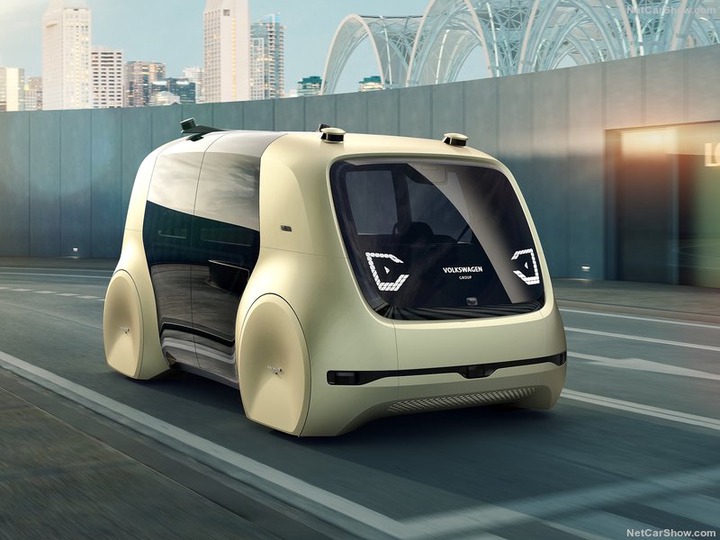 What makes this car unique from other autonomous(self driving) cars is that it will function more like a robot or a personal assistant. You'll push a button to summon the car then you'll use voice command or Volkswagen mobility app to tell the car what to do.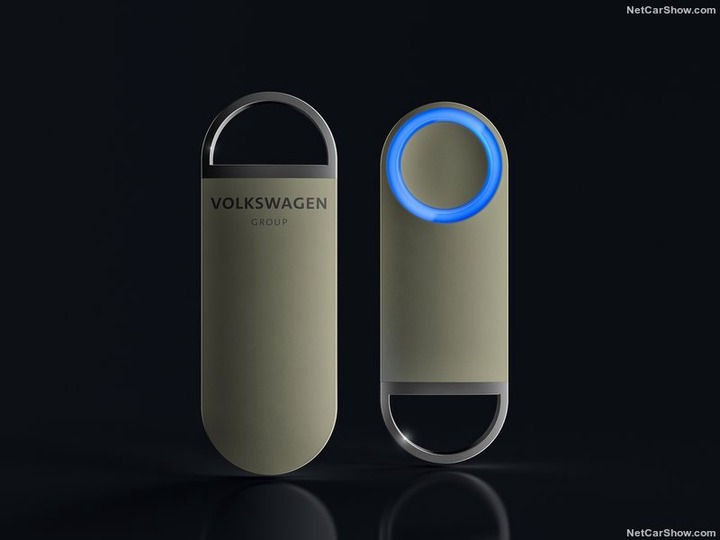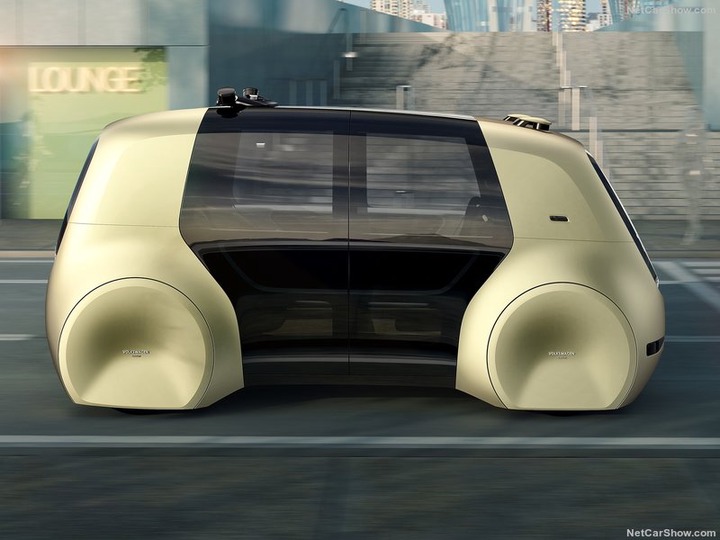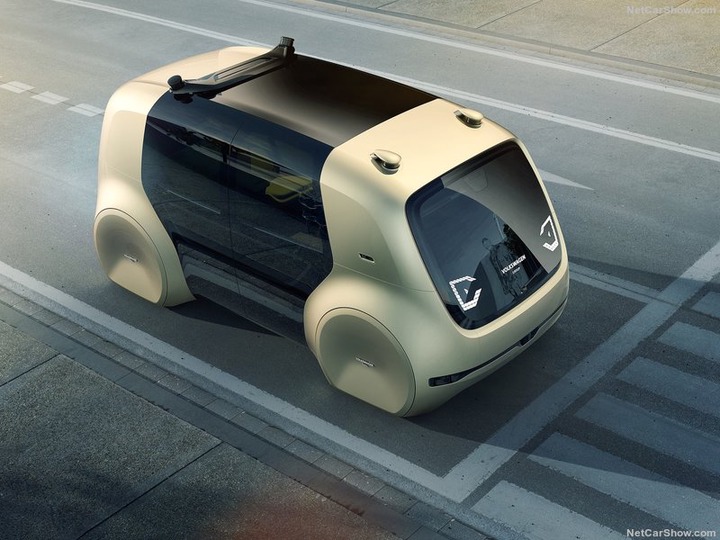 It can be sent to pick up you kids, relatives or visitors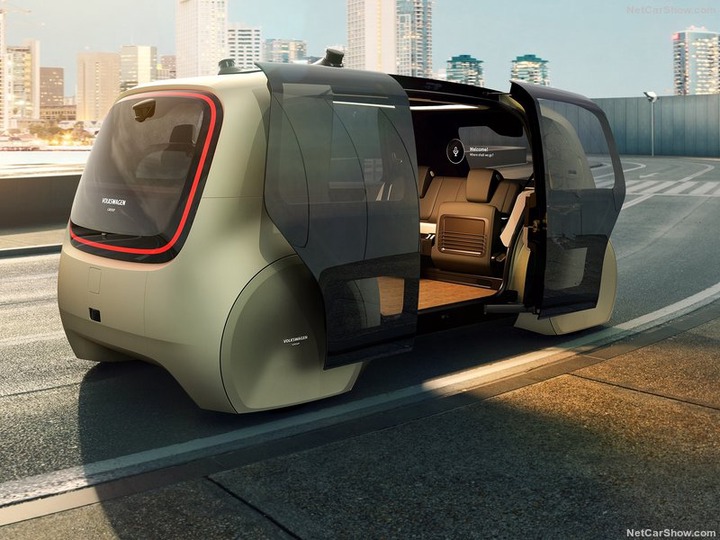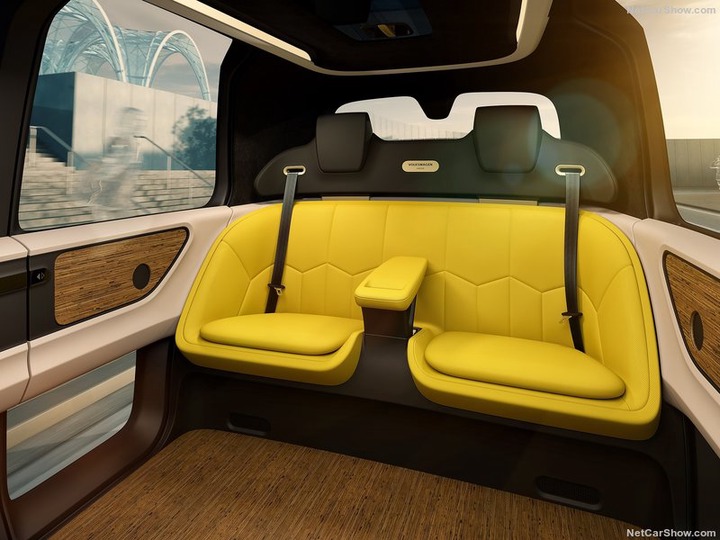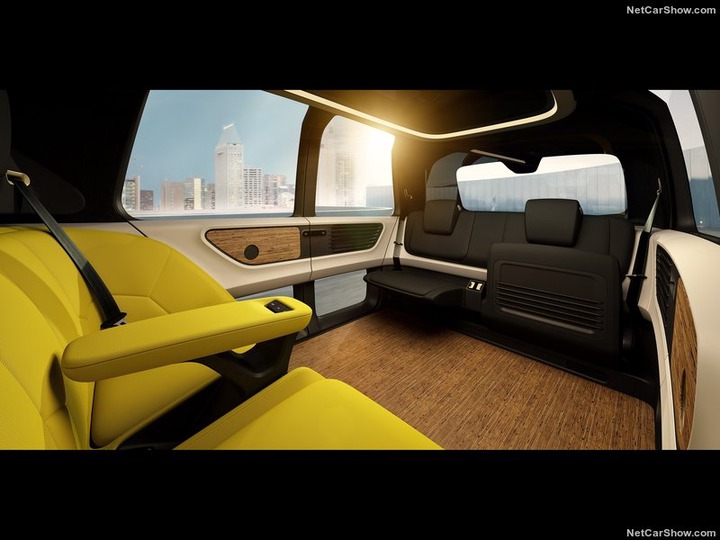 and it will make all the decisions by itself like choosing a parking spot or navigating traffic in order to complete it's errand because it'll be an intelligent self driving car.
Innovative features:
 completely autonomous car that can make its own decisions.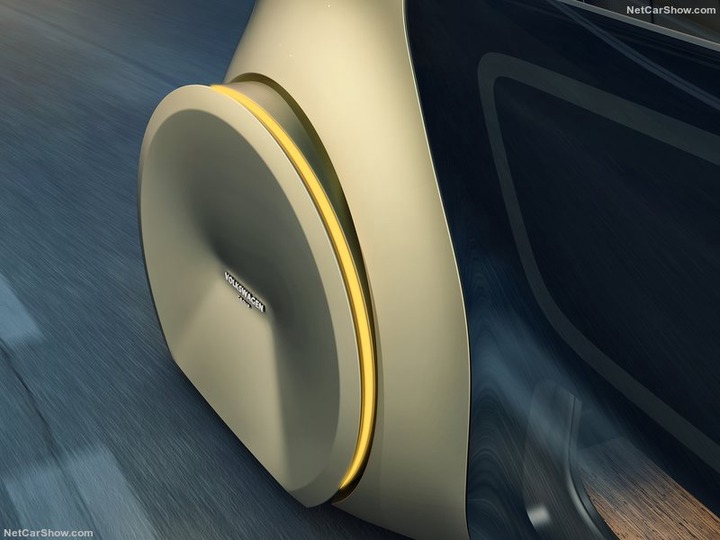 4. Toyota's i-TRIL:
The Toyota I-TRIL is going to be a triple seater electric vehicle that is more like a motorcycle in terms of size but safer.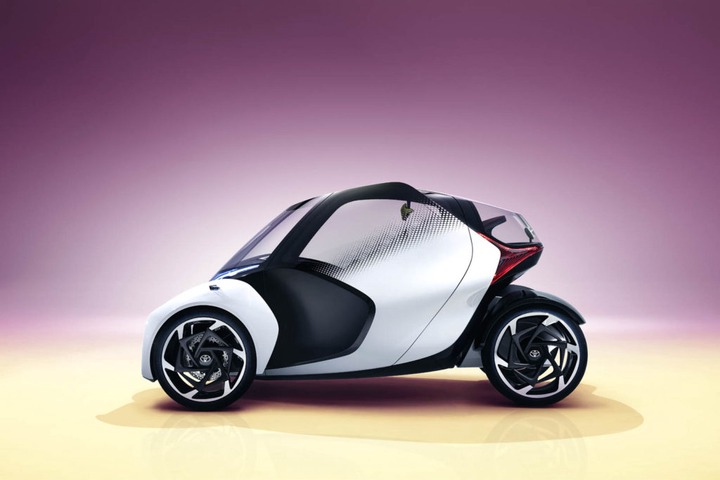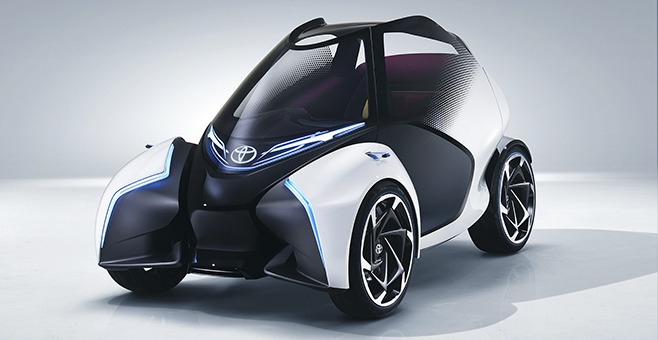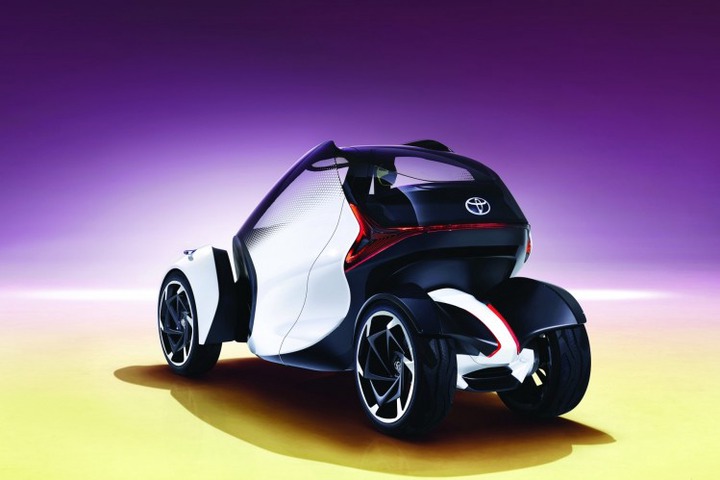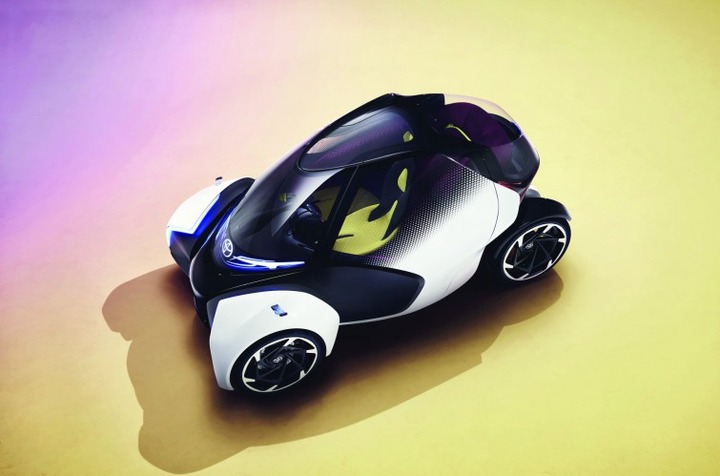 It is designed to be small and agile but still comfortable for all the occupants inside.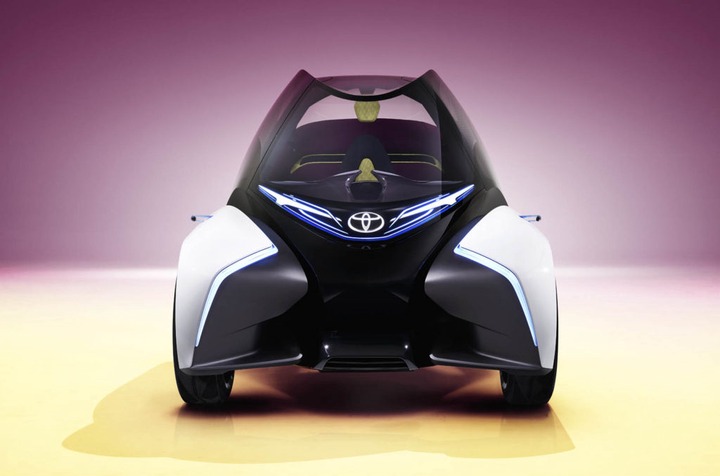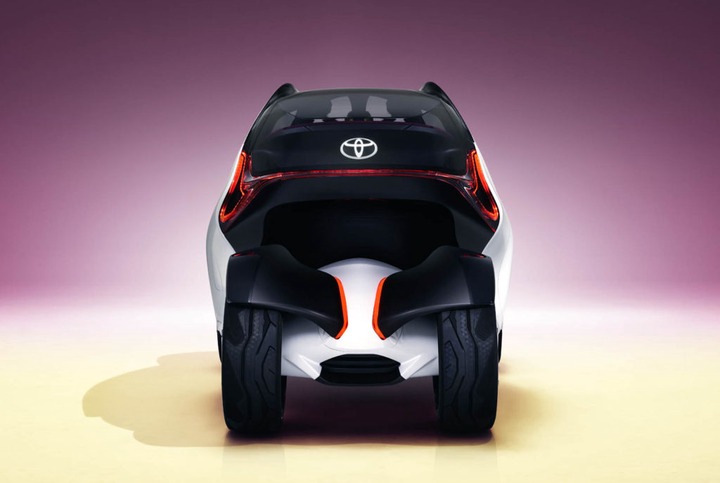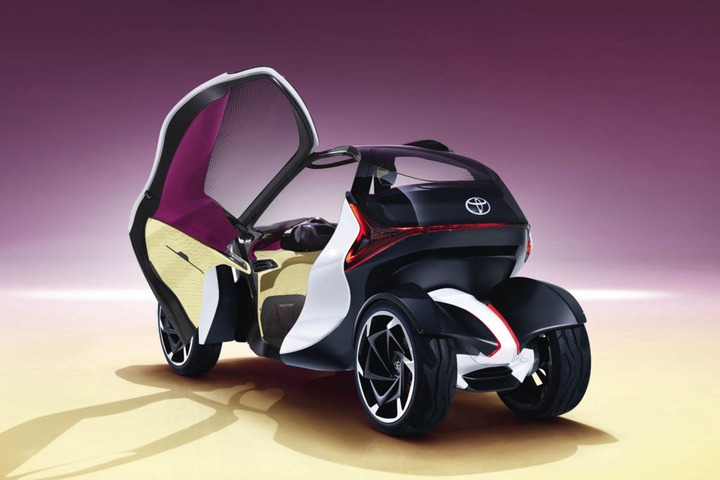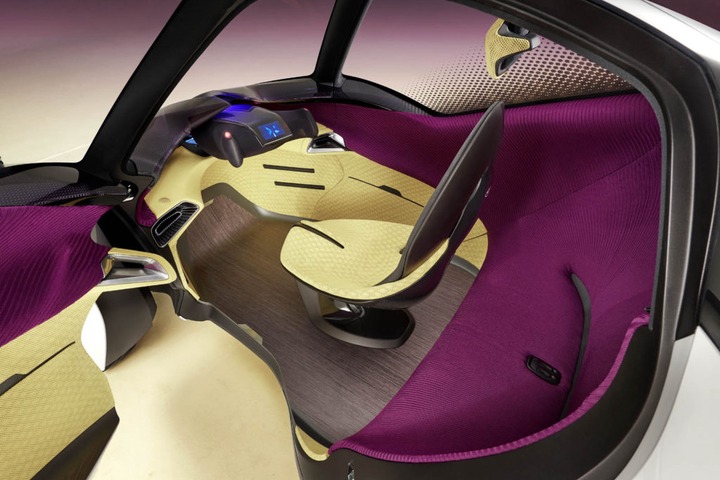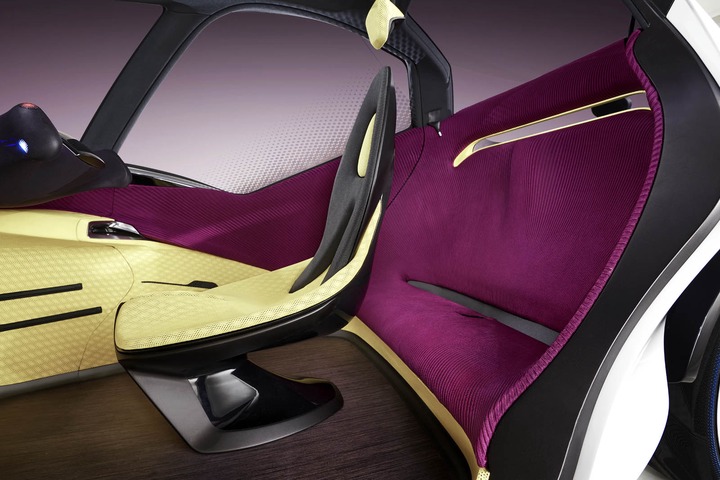 It will have both manual and autonomous driving modes. It won't have any pedals so the manual driving mode will be very easy with steering acceleration and braking being done with a simple control node( similar to a game controller, press left to go left, press right to go right)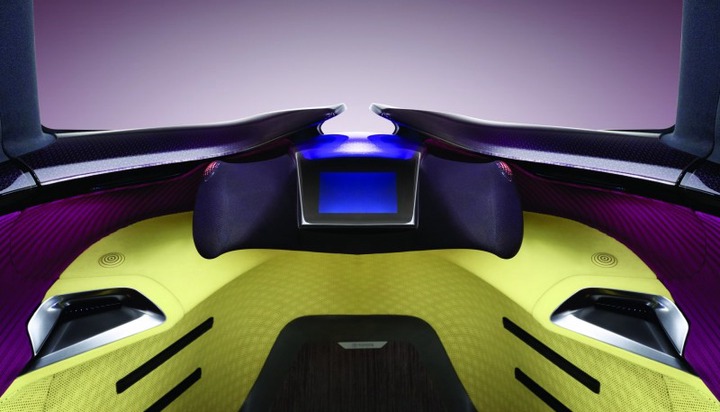 Innovative features:
 small yet comfortable design with easy controls.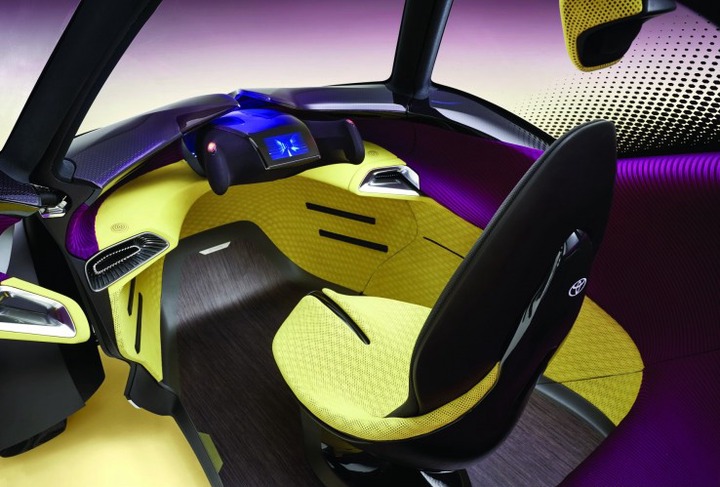 5. Airbus POP.UP:
Airbus is a company that makes airplanes and Italdesign is a company that designs vehicles so when they come together, you can expect something like this.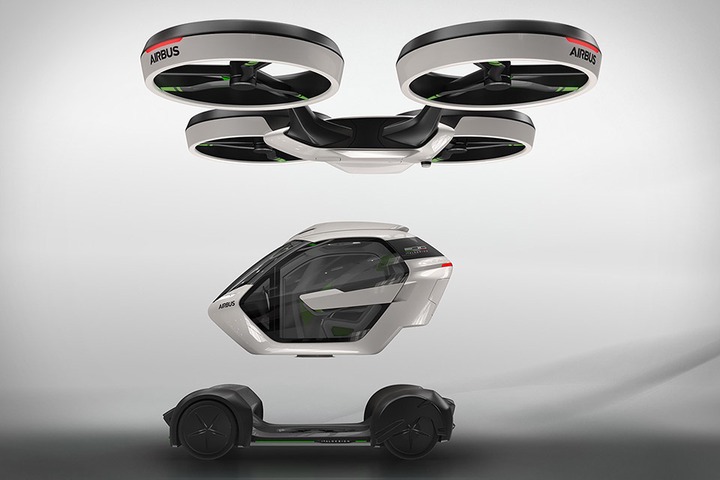 The vehicle is an electric and autonomous vehicle that would be able to modify itself in order to move on air or on land depending on your choice. 
It will feature three components, Air module(like a large autonomous drone), passenger capsule that's easily detached and ground module.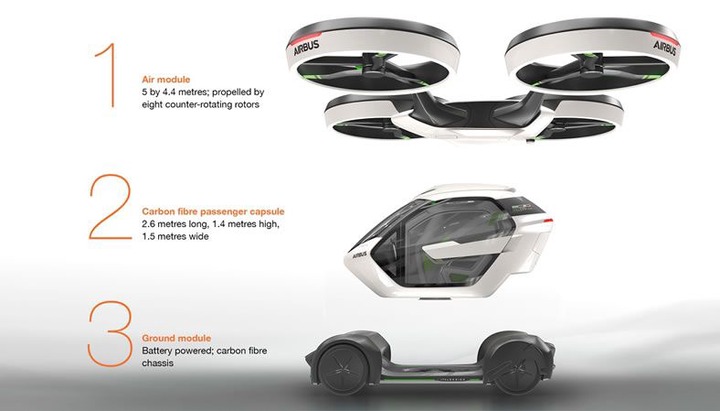 The ground module might be carrying the passenger to a particular destination, if it experiences traffic, it then calls an air module which then connects to the passenger capsule to complete the journey on air.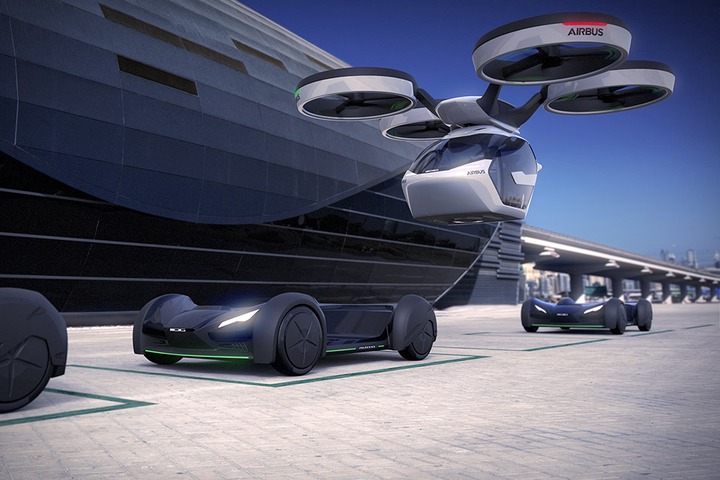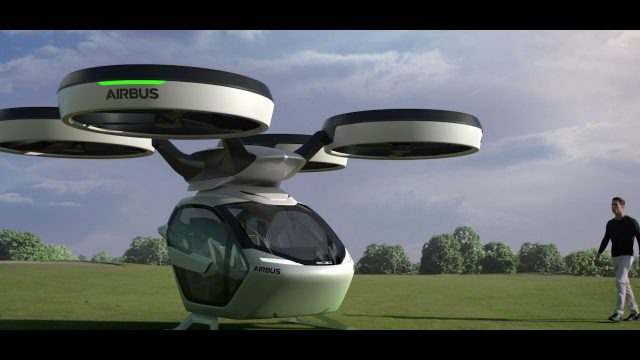 Both air and groung modules will be autonomous and the passenger can relax in the capsule without having to worry about the journey.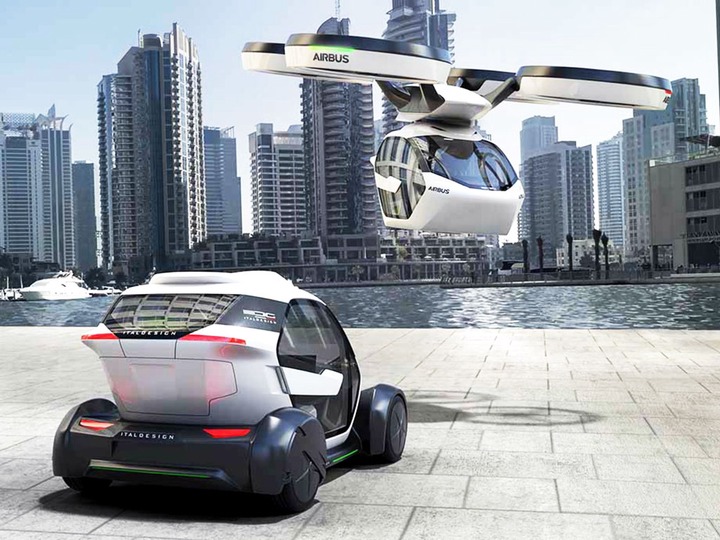 Innovative features:
Dynamic detachable design that allows it to navigate on air or land, all automatically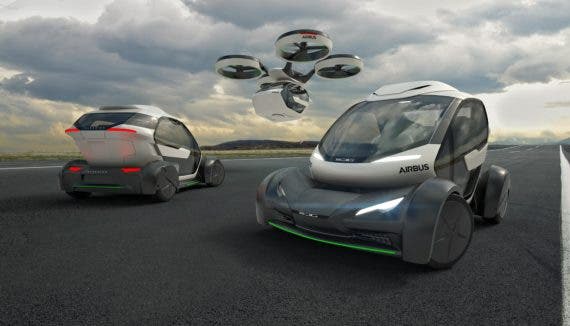 6. Toyota LQ:
Toyota LQ is an advanced automatic driving car that will have an LQ(ability to learn from the driver) through an advanced AI(Artificial Intelligence) Agent "Yui" on board who will deliver a personalized driving experience. Not only will the car be automatic, the AI will be able highly interactive.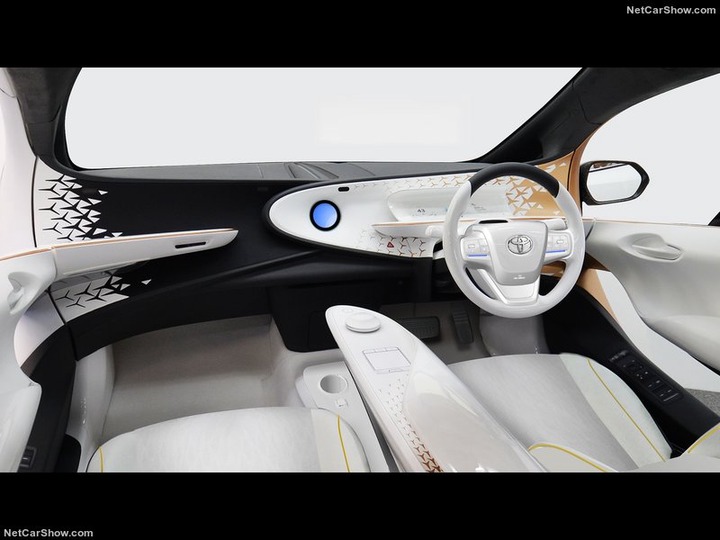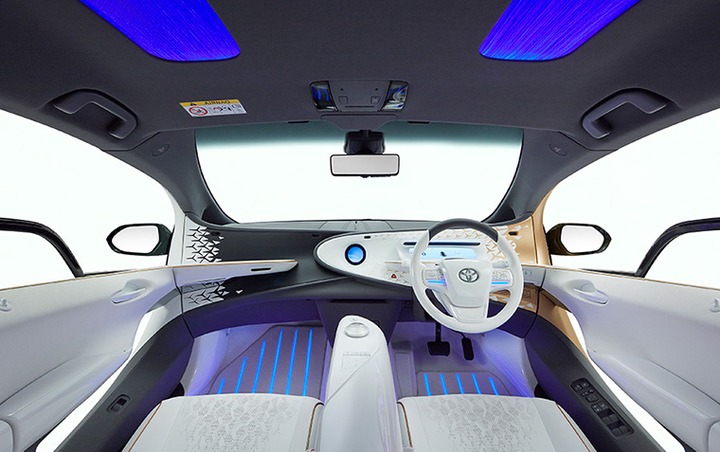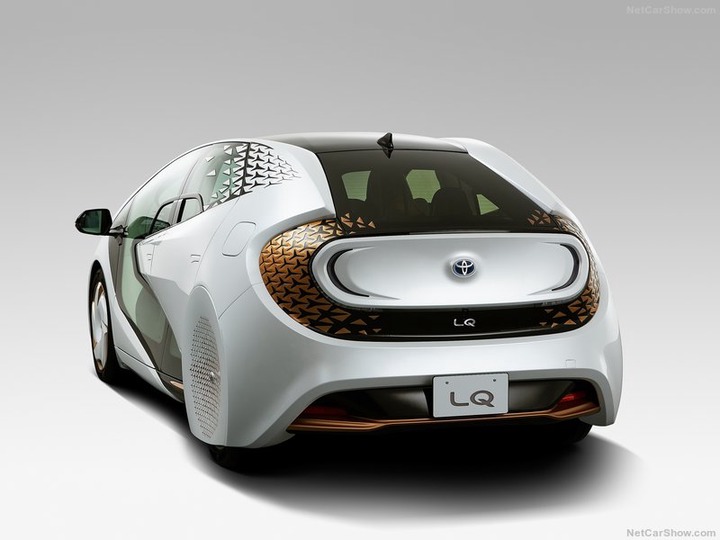 It will be able to build a bond with the driver by watching and interacting with him/her and also through a smartphone app that will show the driver's interest and preferences.
Innovative features:
Ability to learn from the driver and move accordingly.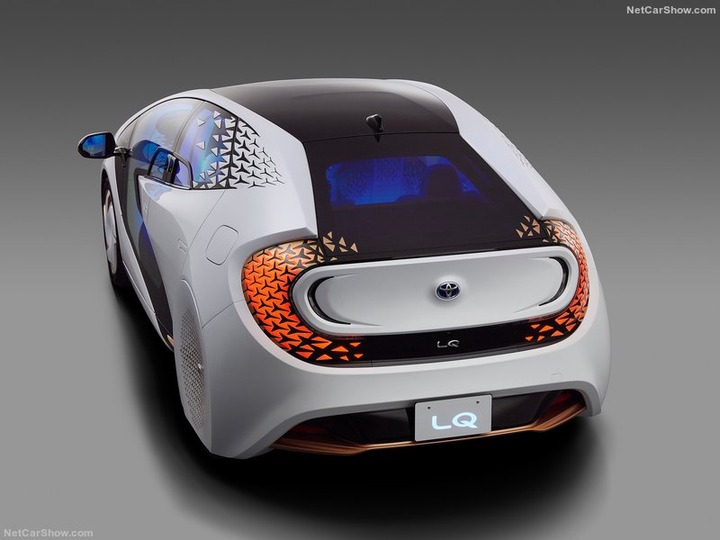 7. Rolls-Royce Vision 100: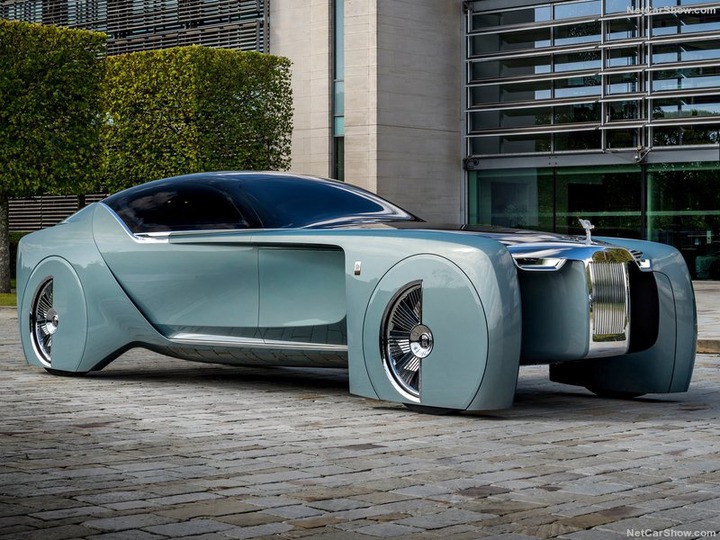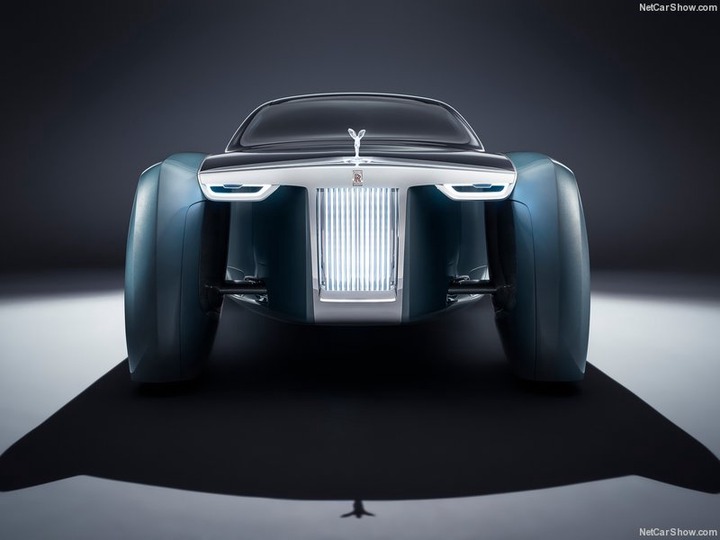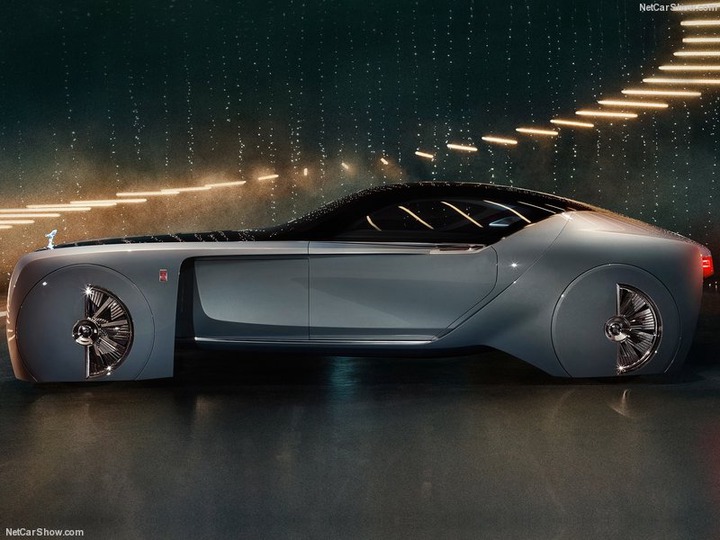 This concept was released by Rolls Royce's parent company BMW as part of its centenary(100 year anniversary) celebrations. The car surpasses any known car concept in terms of luxury measuring a grand size of 20 ft or 5.9m( larger than any known Rolls Royce)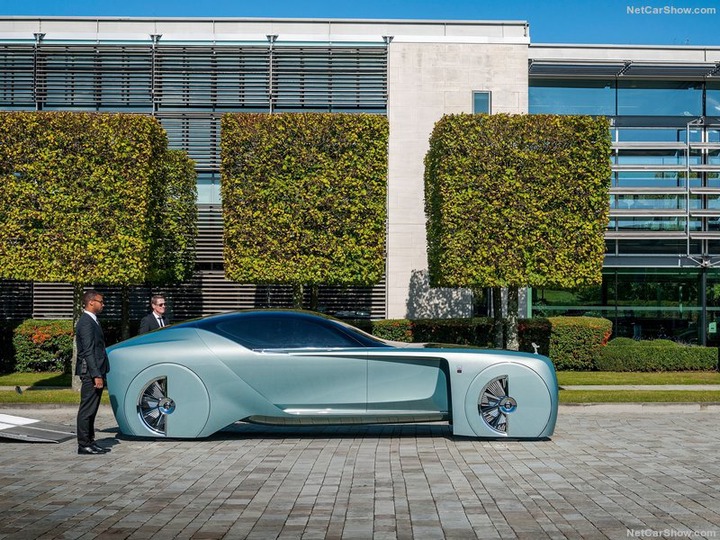 and being fully automatic with no steering, pedals or controls whatsoever. Everything is done by an AI leaving you to relax on its sofa like chair and spread your legs in its enormous interior.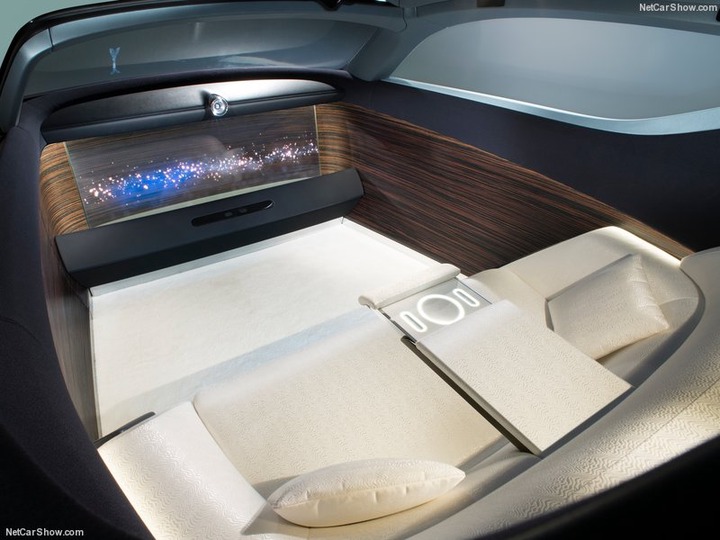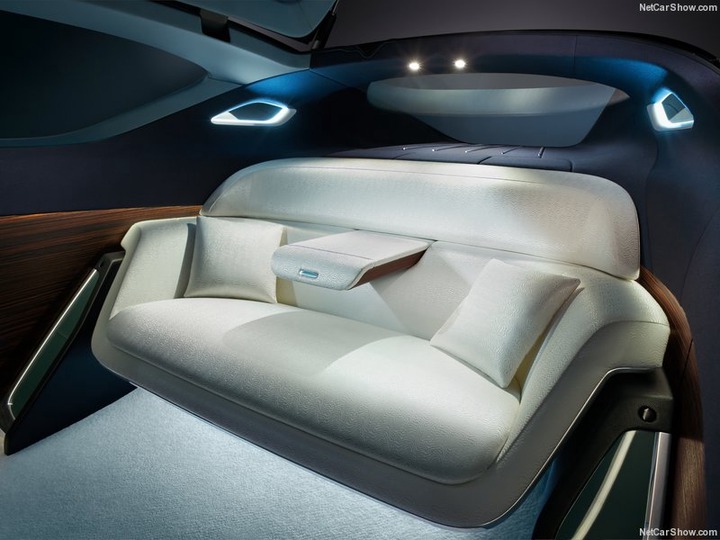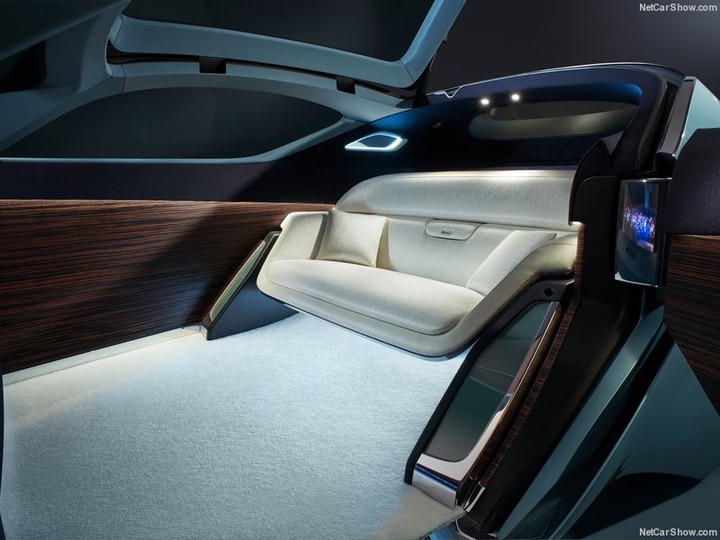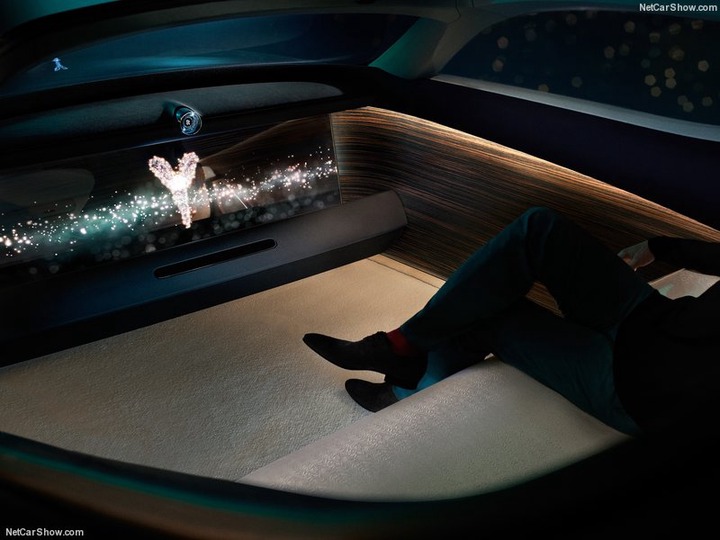 Its AI 'Eleanor' will carry you wherever you want to go and remember your preferred routes to your favorite destinations.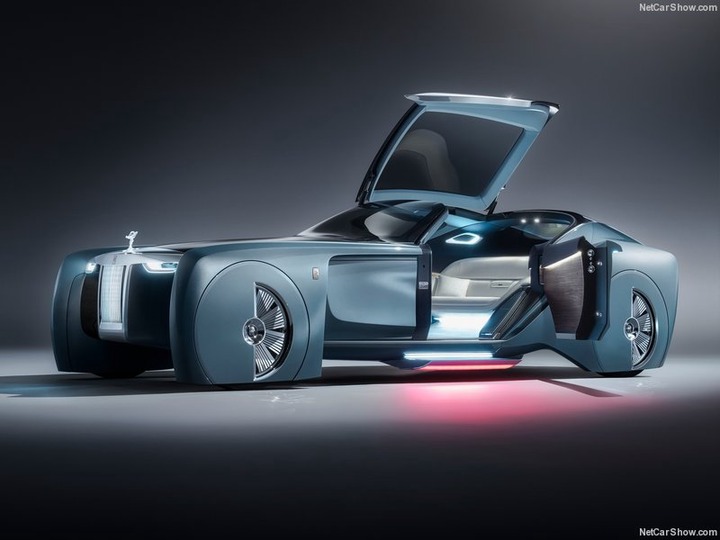 Innovative features:
Extremely luxurious interior that'll resemble a room, where you can relax and be taken automatically to preferred destination by the AI.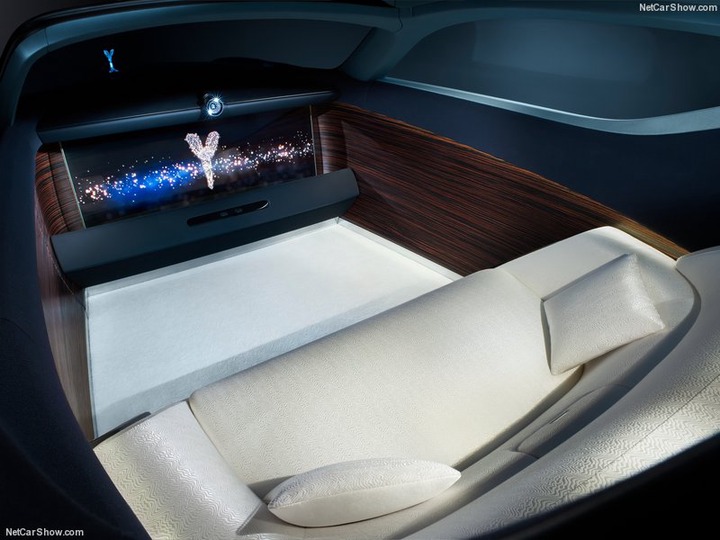 8. Renault EZ-GO:
The EZ-GO is a futuristic automated EV(electric vehicle) that is fully spacious.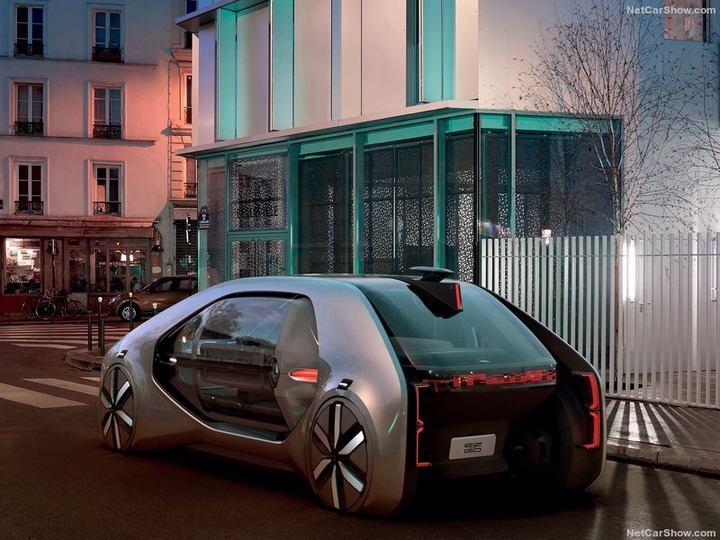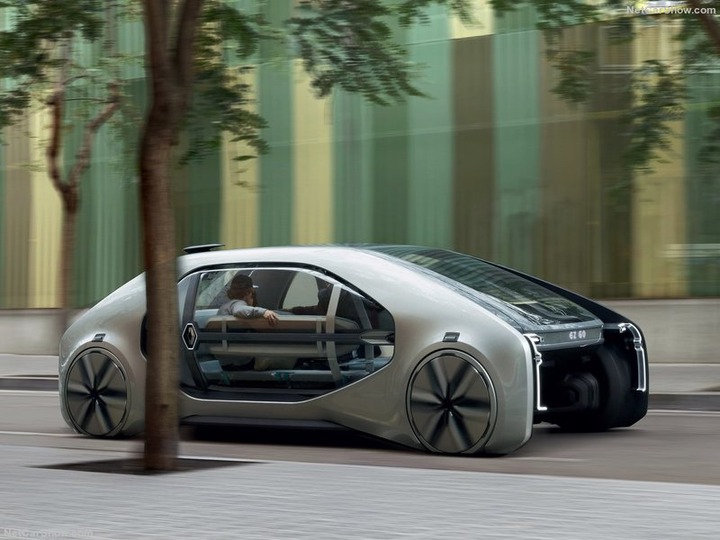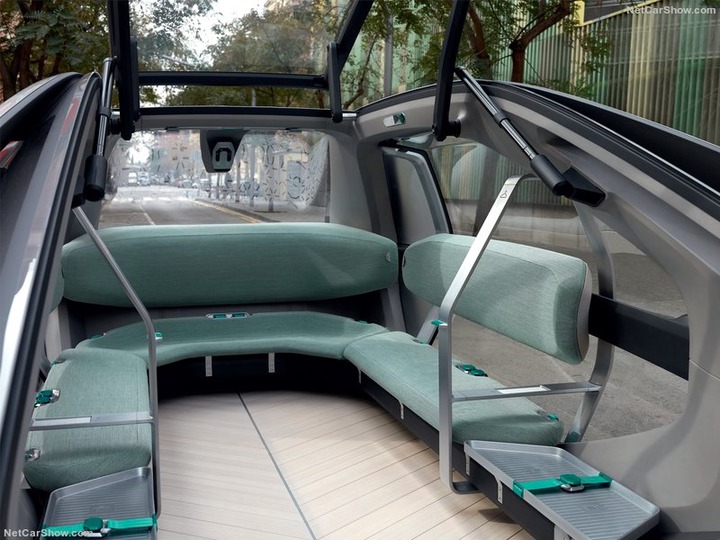 It is a future taxi concept with the ability to comfortably sit up to six passengers.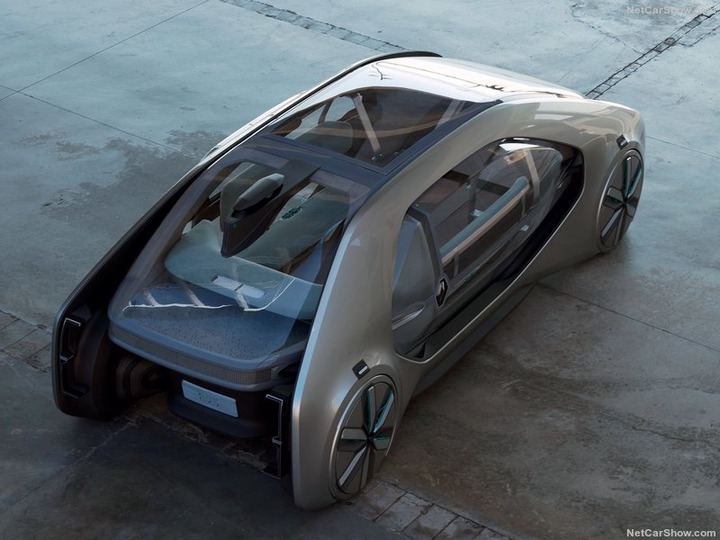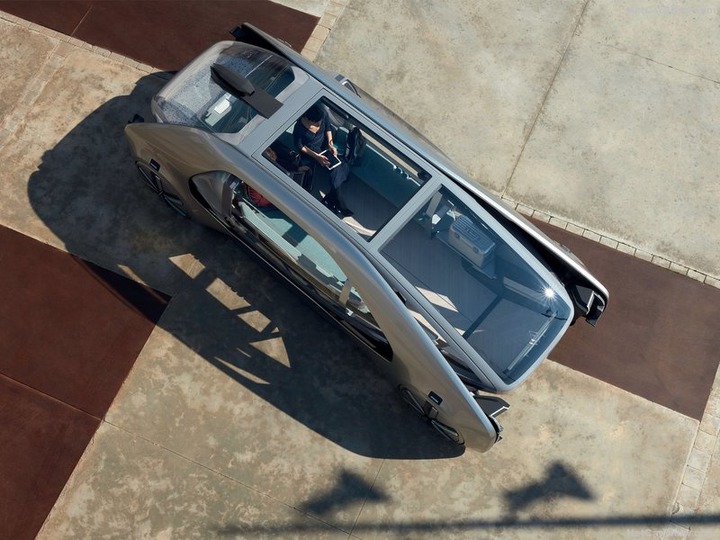 The user will just order their ride through their app(like uber) and any free vehicle will come automatically to their location to take them to their destination. Passengers can easily enter through a large door in front and the inside is spacious with charging ports and WI-FI for customers.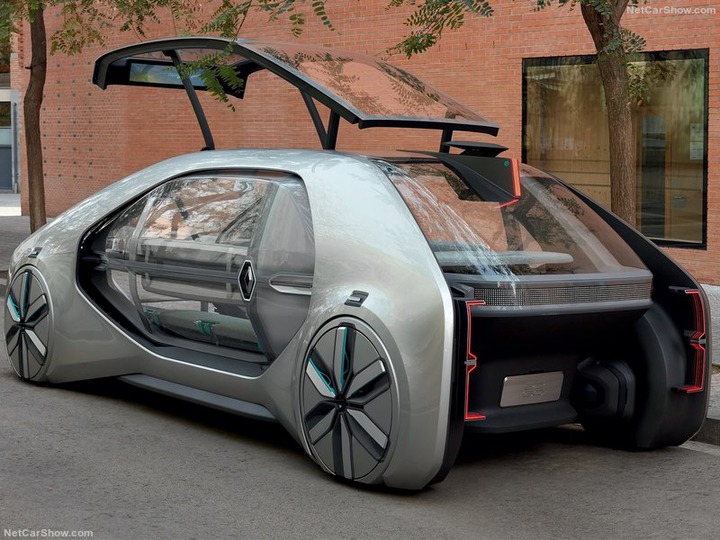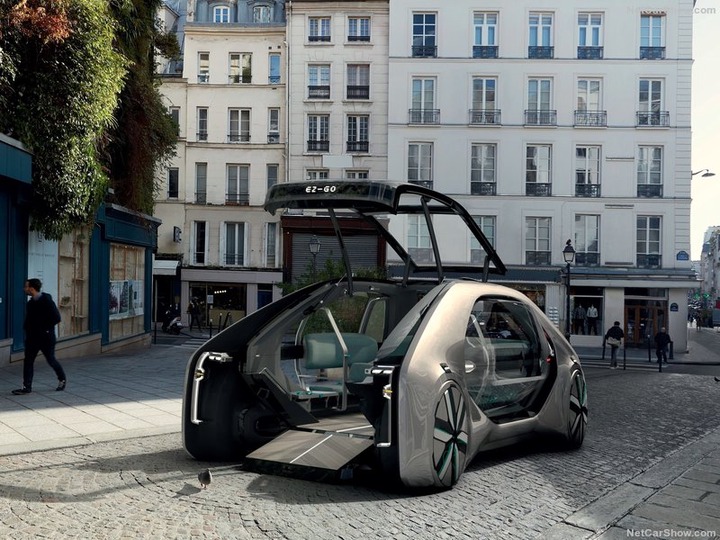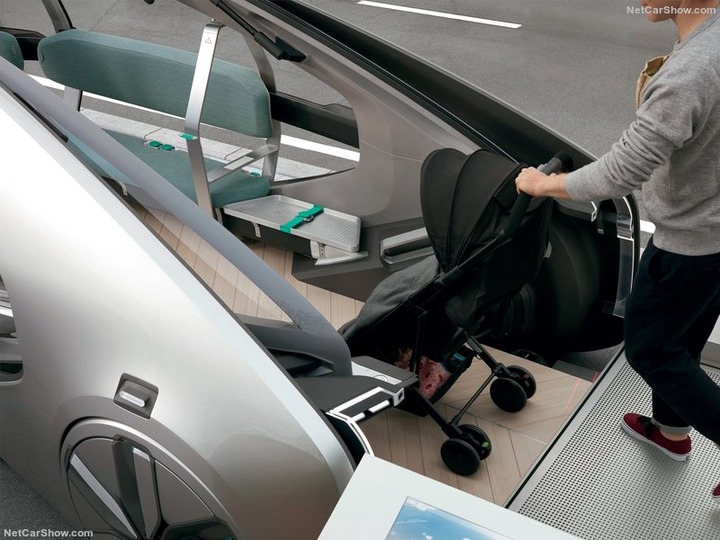 Innovative features:
Taxi of the future that will be comfortable for its passengers.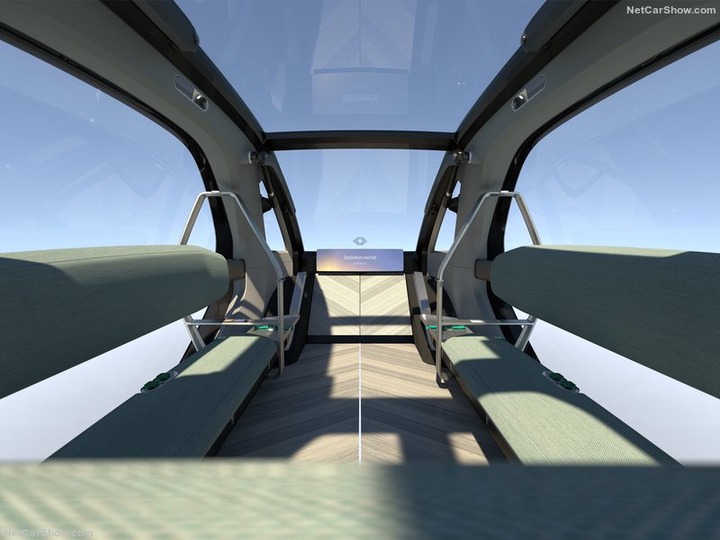 9. Honda augmented driving concept: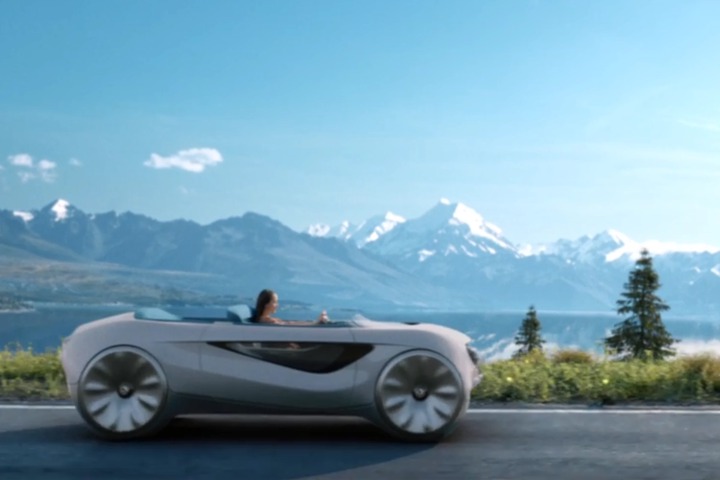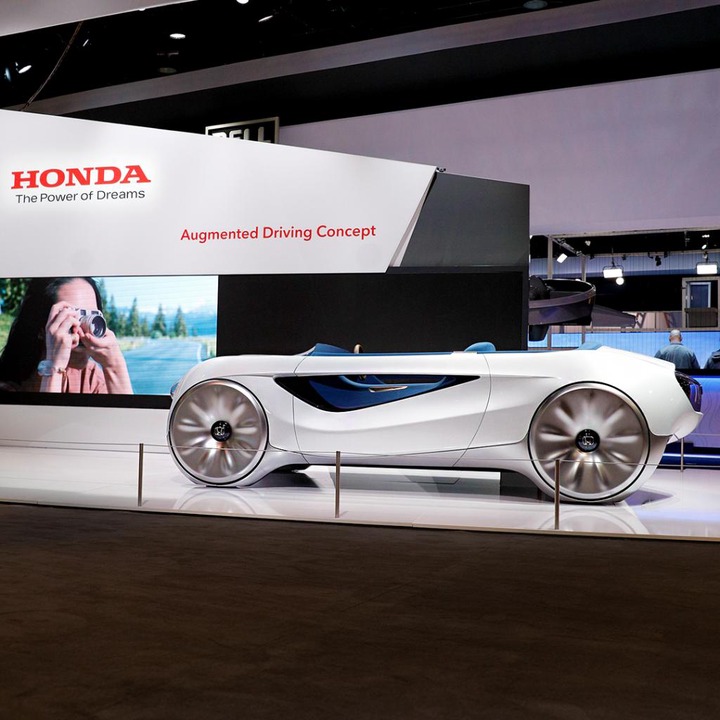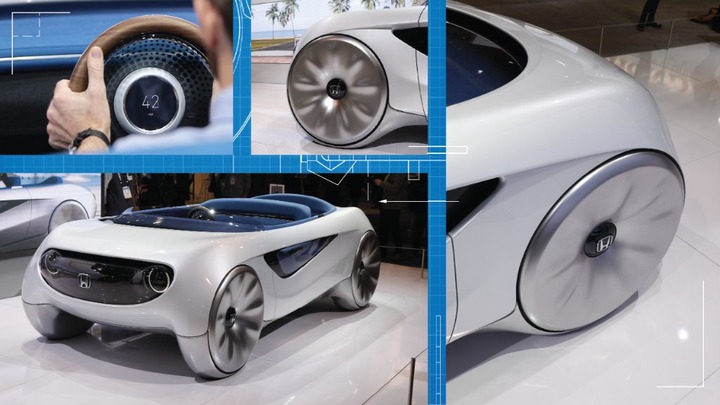 The Honda augmented driving concept is a beautiful EV that also has easy controls and automatic driving features. It will have an automatic driving mode and also a manual driving mode that's so easy that the driver will be able to control the vehicle with gestures.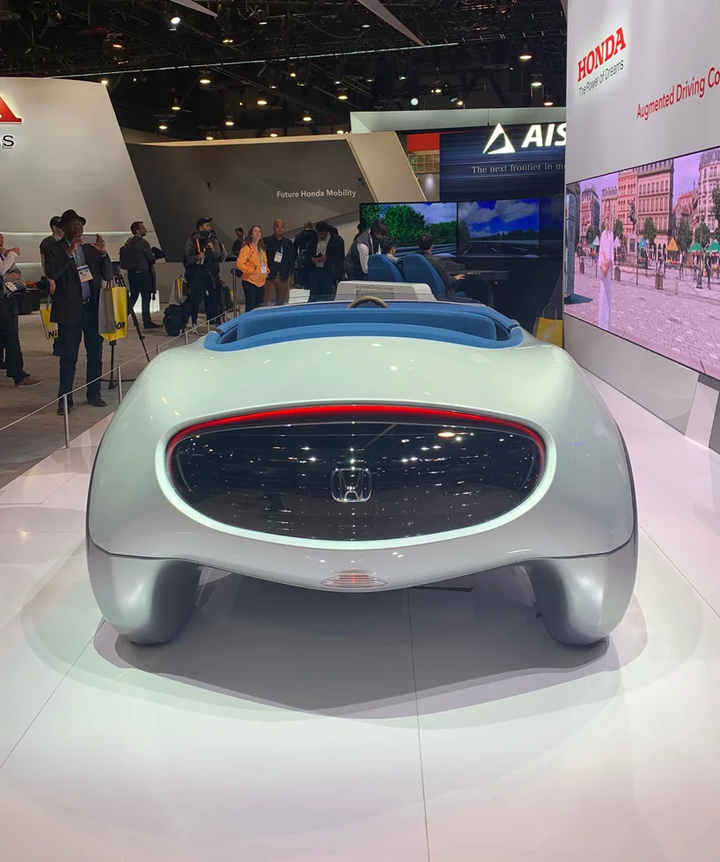 Like an obedient pet, you pat the steering wheel and the vehicle will start, when you push the steering wheel it'll accelerate, when you pull the steering wheel it'll slow down. There's a monitor in the steering that will watch the driver's eyes, when the driver looks away or is distracted, the car will start driving itself.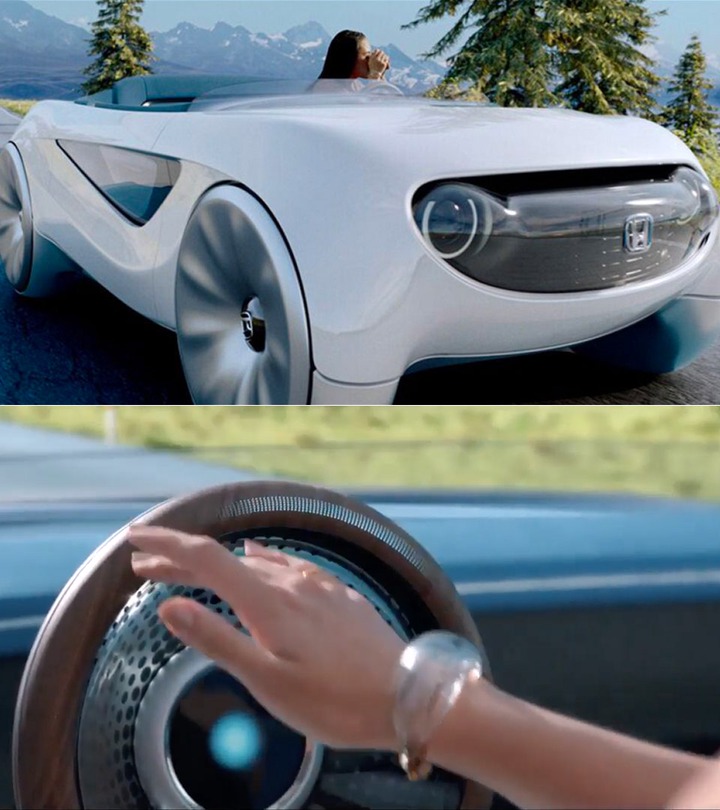 When it is in automatic mode, the driver can swipe left or right on top of the steering wheel to make the car change lanes. As it that isn't awesome enough, the steering wheel can move from one side of the dashboard to another which means anyone sitting on the left, right or middle can take control of the car.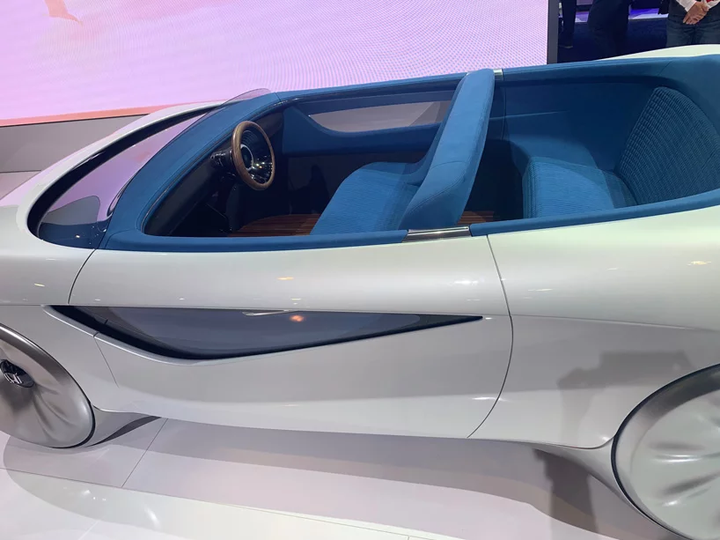 Innovative features:
Very easy gesture based steering that can be used in any side of the vehicle.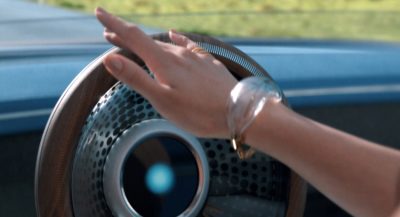 10. Mercedes-Maybach Vision 6 Cabriolet
The Maybach vision six concept is on this list mainly because of how beautiful the design is.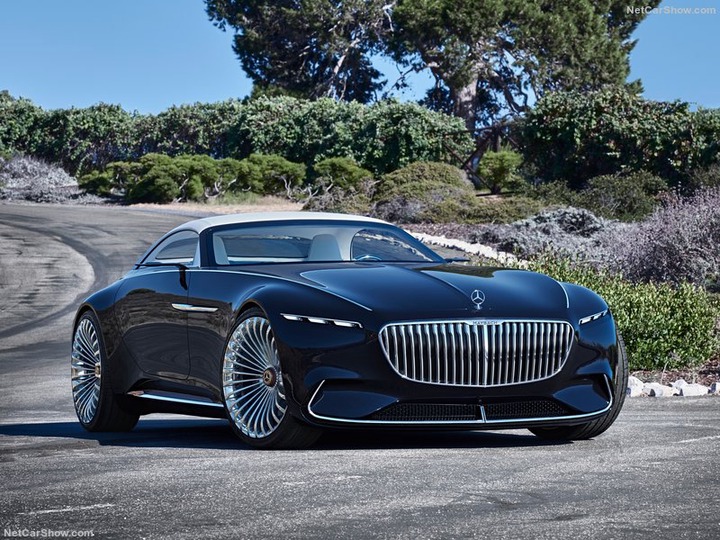 The car has a beautiful streamlined design that is very easy on the eyes no matter what angle you look at it.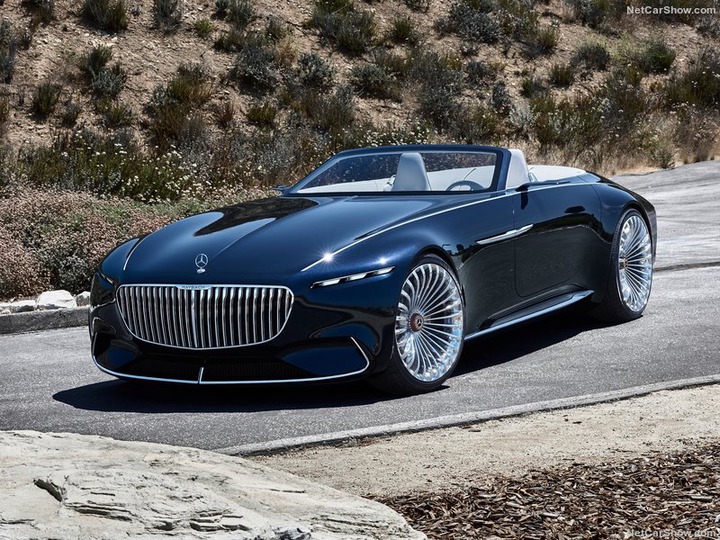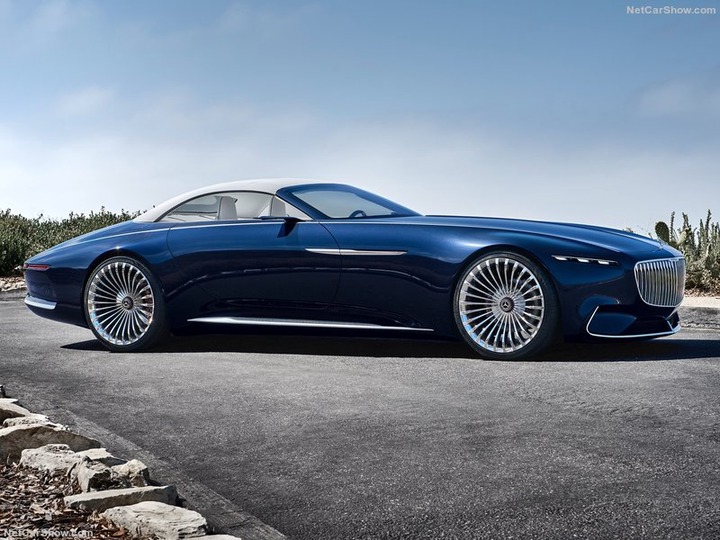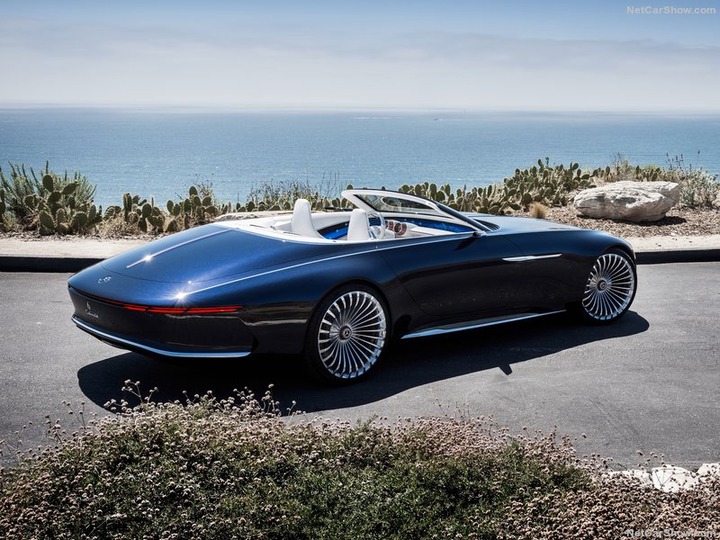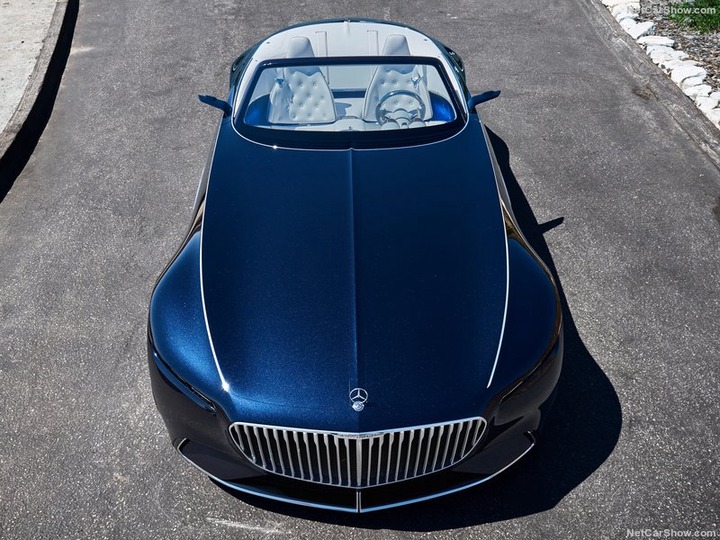 It is also an electric vehicle that can go an amazing distance of 200miles with just five minutes of charging. It'll also have a sensor to monitor the health and state of mind of it's passengers in order to prevent accidents.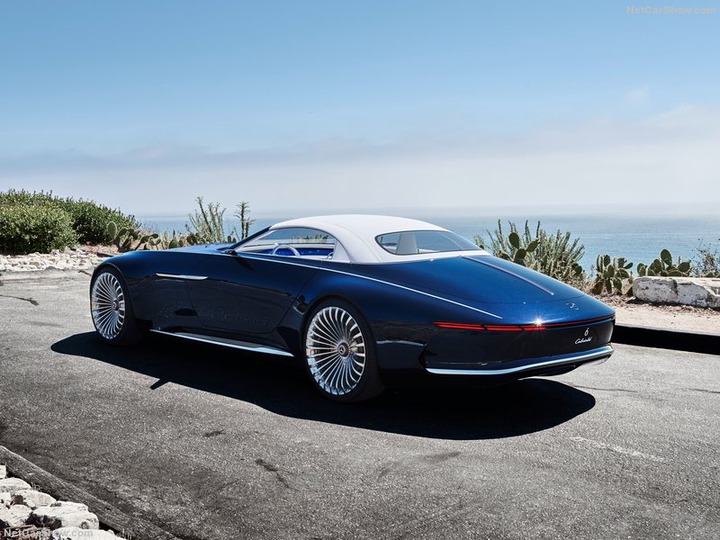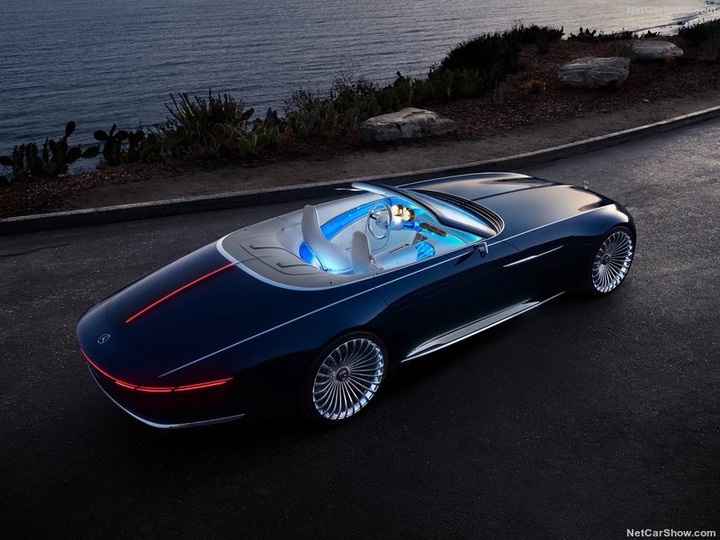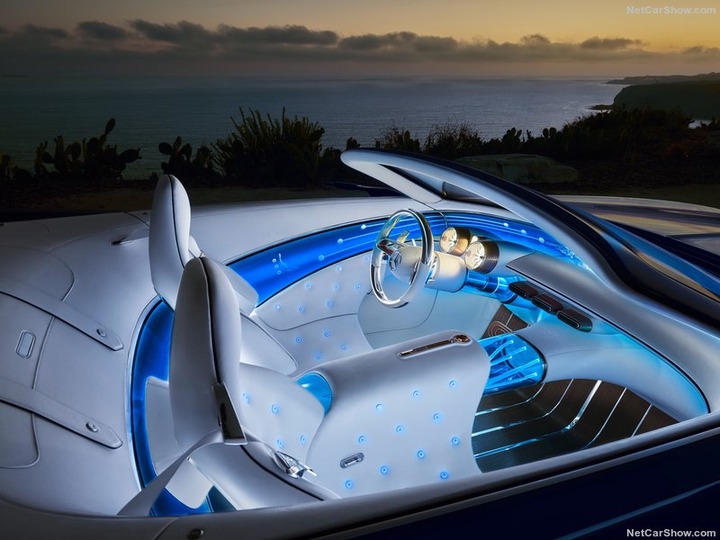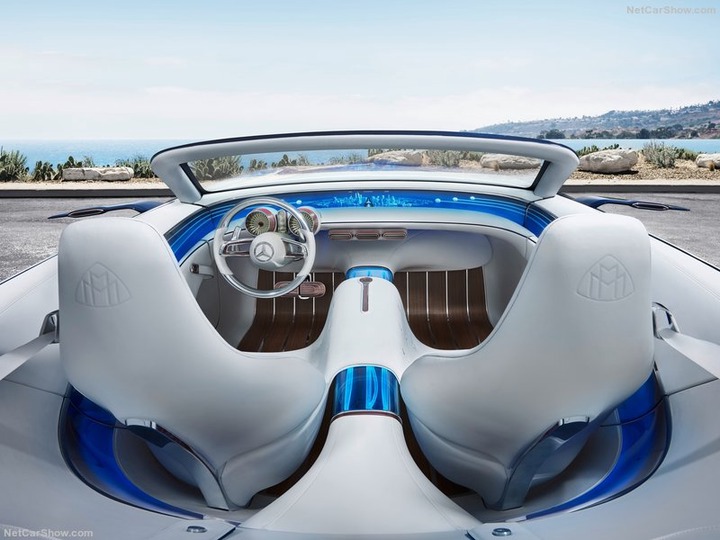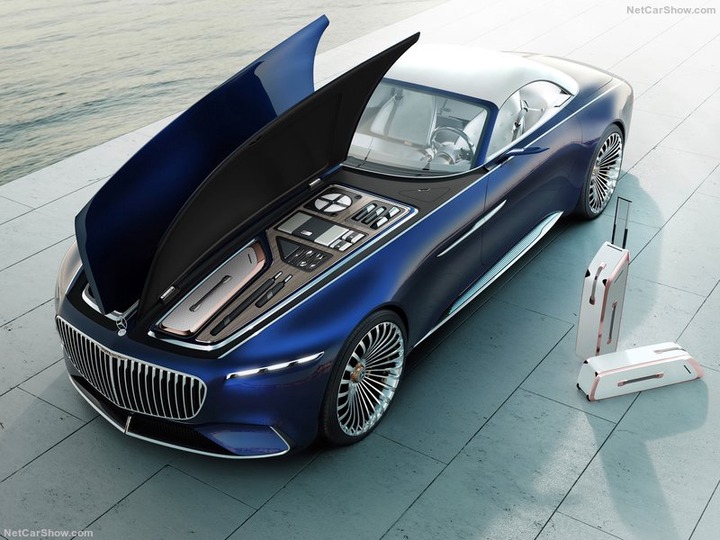 Innovative features:
Inspiring design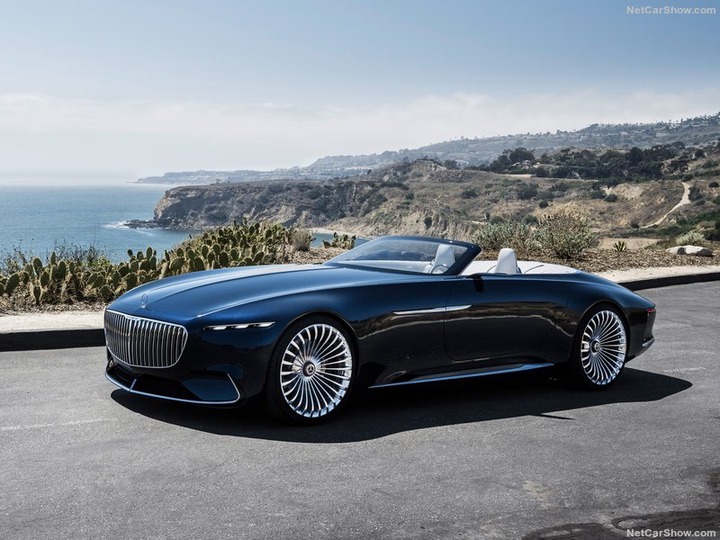 Like and share if you enjoyed the article, follow for more interesting articles
Content created and supplied by: Coolbob (via Opera News )
Opera News is a free to use platform and the views and opinions expressed herein are solely those of the author and do not represent, reflect or express the views of Opera News. Any/all written content and images displayed are provided by the blogger/author, appear herein as submitted by the blogger/author and are unedited by Opera News. Opera News does not consent to nor does it condone the posting of any content that violates the rights (including the copyrights) of any third party, nor content that may malign, inter alia, any religion, ethnic group, organization, gender, company, or individual. Opera News furthermore does not condone the use of our platform for the purposes encouraging/endorsing hate speech, violation of human rights and/or utterances of a defamatory nature. If the content contained herein violates any of your rights, including those of copyright, and/or violates any the above mentioned factors, you are requested to immediately notify us using via the following email address operanews-external(at)opera.com and/or report the article using the available reporting functionality built into our Platform See More