PES 2021 PSP iso is a soccer game that is played on Android PPSSPP Emulator, it comes with latest player transfers update, new season kits, real player faces, improved stadiums grasses and overall game play graphics improvements.
Pes 2021 efootball is the best edition of the popular soccer game. As it came with much sought features for it gaming audience.
Beautiful season 2021 kits have been added, so you will be able to see some football teams with there new season kits.
Dribbling, passing, shots on target by top performing players have been greatly improved, your favourite player can now help you to score goals easily – cos you will know how best to control him.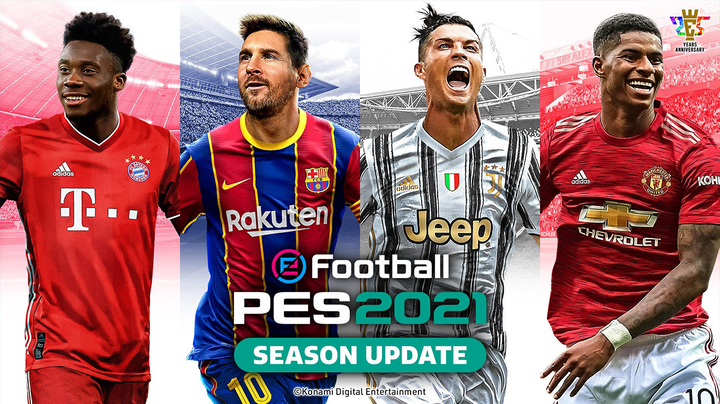 It has a nice variety of nice stadiums from which you can choose from and even the Master League has been fully developed, with zero bugs, Champions League also works up till finals, you will be able play all the rounds of matches available and lift the cup.
UEFA Europa League is really working in this edition and you get to play over 32 matches and qualify to the next round, reach the finals and lift the trophy.
Crowd reaction is now ethereally realistic as fans in the stadium cheer up the players during a football match, especially when he mises a shot.
Just like in the 2020 edition of eFootball PES 2020 PPSSPP – PSP Iso, Peter Drury is still for favourite English commentator with Jim Beglin as co-commentator, Drury can be heard calling the real names of players which also makes the game look so realistic.
New background music can be heard when navigating the game menu to select your favourite team or when exploring other features of the game.
The game can be played using different camera variance, ranging from PS2, PS3, PS4, AND PS5, of which I highly recommend the PS4 camera, where the players fit well into the stadium as they are not too big nor too small.
Follow the links below to the game, there is also the link for the latest PSP Gold which is the best Emulator for the game.
For Original file that comes with the normal camera PS3
https://mediafire.com/file/c7qxhnj14z6fath/RisTechy.com+PES+2021+PPSSPP+-+PSP+Iso+Save+Data+Textures-#12.rar/file
For PS5 camera
https://mediafire.com/file/jardu4x4y22pkr1/RisTechy.com+PES+2021+PPSSPP+-+PS5++Iso+Save+Data+Textures13.rar/file
For PS2 camera
https://apkadmin.com/3bm069cu938w/RisTechy.com_PS2_Camera_File_-_PES_21_With_Cursor.zip.html
(Install like u would install the game, as this is only a camera file, without the game)
For PSP GOLD, which is the best PSP to play the game with
https://ristechy.com/ppsspp-gold-apk
For Zachiver, which is necessary for installing the game
https://ristechy.com/zarchiver-pro-apk-free-download
Procedures for installing the game. Note: Game can only play on the phone memory.
Steps:
Using Installed Zachiver app.
Locate and Delete PSP folder in device memory. If u haven't been playing a ppsspp game before, then u don't need to delete, because u have nothing to delete. But if u have been playing a ppsspp game before and want to retain your progress on the game, just click on the PSP folder before deleting, and move the content of the "Save Data" folder that appears after elsewhere. After completing the below procedures, move back to the "Save Data" folder that comes with PES 2021.
Now go to your downloads folder.
Locate PES 2021 PPSSPP – PSP Iso Save Data Textures In Rar format.
Click on it and option menu will come up. 
Click "Extract" and go to Device or Phone Memory.
Now click "Extract Icon" Which looks like a arrow pointing downwards.
The Iso of PES 2021 eFootball PSP together with textures and save data file will be extracted successfully after reaching 100%. 
A new PSP Folder containing the Iso, textures, save data file will be automatically created when you extract the rar file.
Finally install PPSSPP – PSP Emulator Gold or Normal blue icon Apk app and open it. 
Change the PPSSPP Emulator Language to Espanol, which is necessary, in order to avoid black screen.
Still use the PSP Emulator App to locate PES 2021 Iso in PSP folder.
Screenshots of the game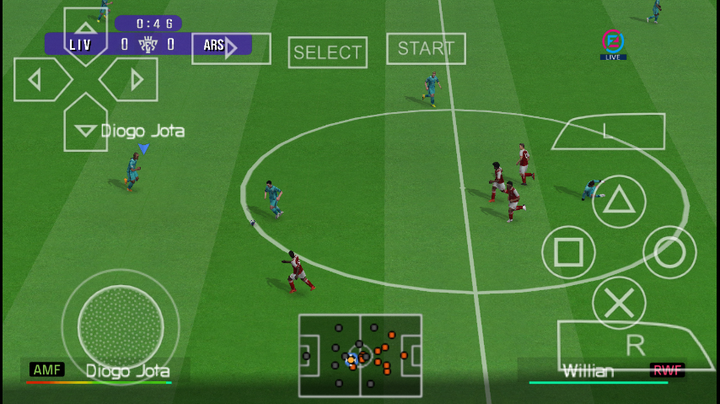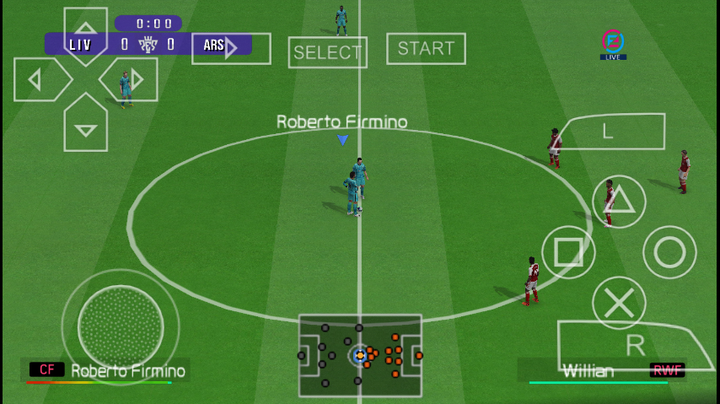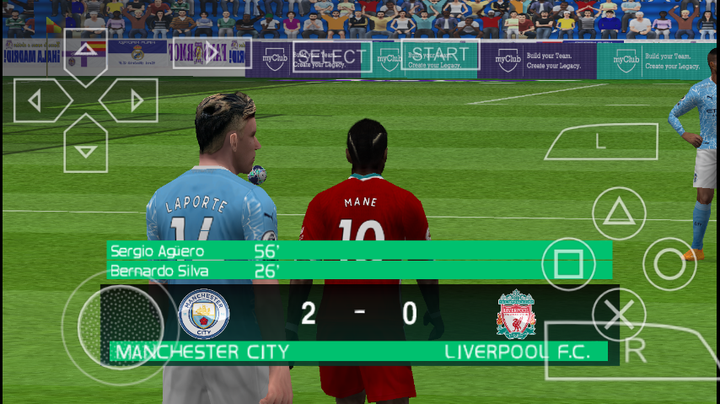 For the PS4 camera, comment ur WhatsApp number in the comment section and I will share it to u. It is just an autonomous 2mb file. And I don't have a link for it.
Content created and supplied by: DReincarnateII (via Opera News )