Top 10 Youngest Billionaires in Nigeria & Their Net Worth (2020); Linda Ikeji stands at number 3.
studio.opera.com
2020-07-30 07:30:34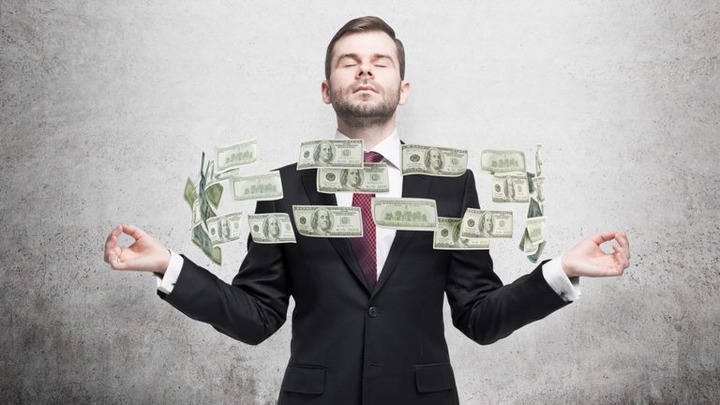 It is a had thing to see young people in Nigeria gain or get money through one business venture or job, let alone become so rich through the money gotten from such business or platform.
But this set of young Nigerians have standout and have proven to Nigerians that such a thing can be achieved and also not only make millions but billions as well.
Here are the top 10 so far:
1. Igho Sanomi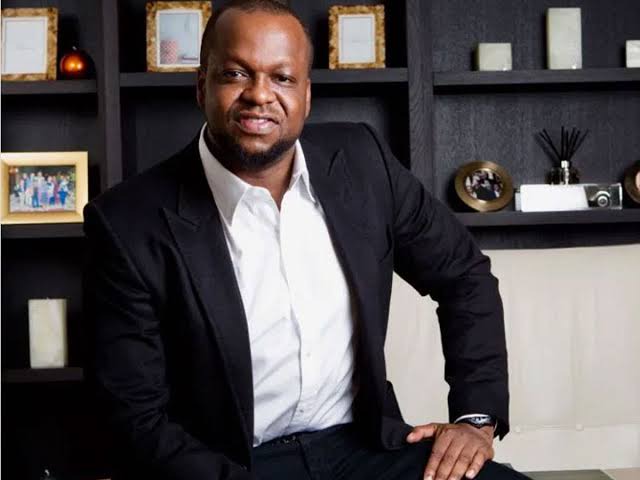 Igho Charles Sanomi is a Nigerian businessman, geologist, public speaker and philanthropist with business interests in oil, power, logistics, telecommunications, the maritime industry, aviation and real estate.
Igho is undoubtedly the youngest billionaire in Nigeria this 2020 with an estimated net worth of $1 billion. He was born on 17 May, 1975 (age 44 years), in Agbor, Delta State. He also finished his studies from University of Jos. And He is the current executive director of Cosmos oil AG and founder of Taleveras.
2.Ladi Delano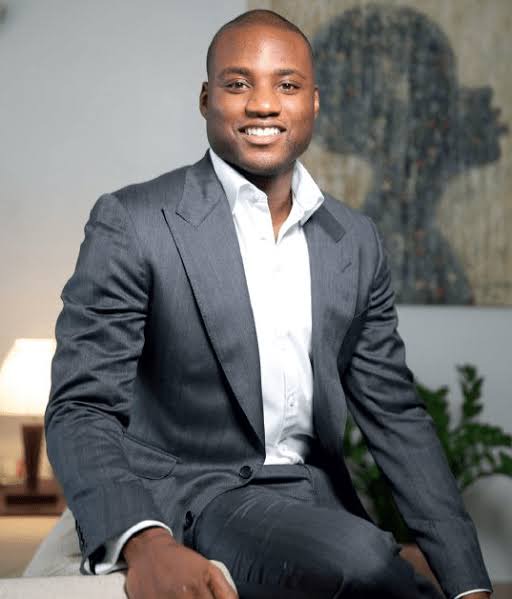 Ladi Delano is second on the list, 35-years of Age, with him at the moment running a $1 billion joint venture with Bakrie Group of Indonesia. He is the founder of Solidarnosc Asia, a Chinese Alcoholic Beverage Company which he built in 2004 when he was just 24 years old. This establishment produced the best brand of vodka, Solid XS.
He was on Forbes' list of the youngest millionaires to watch in Africa in 2012 and is the youngest Nigerian billionaire. Ladi Delano as a seasoned entrepreneur sold Solidarnosc for $15 million and used the profit from this sale to establish a real estate investment company which is based in mainland China.
Today, Delano is the co-founder and CEO of Bakrie Delano Africa (BDA) – a $1 billion joint venture with the BakrieGroup of Indonesia. Bakrie Delano Africa stands as the Bakrie Groups' investment partner in Nigeria.
So far, the Indonesian Conglomerate has provided over $900 million worth of funding for investment in Nigeria and Bakrie Delano Africa identifies opportunities for investment in mining, agriculture, oil & gas, and executes the investment processes.
3.Linda Ikeji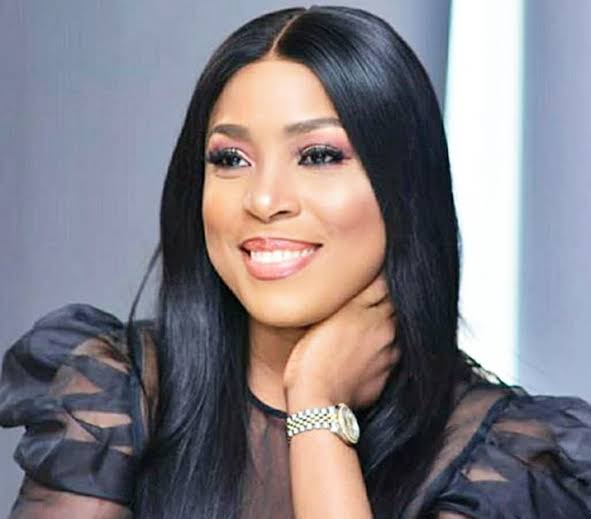 Linda Ifeoma Ikeji is a Nigerian blogger, writer, entrepreneur and former model. She is known for her blog. And at the moment stands as the most popular blogger in the country and the richest female blogger in Africa.
She came to limelight, when she announced she had just purchased a mansion worth over a million dollars in Banana Island (the most expensive neighborhood in Nigeria).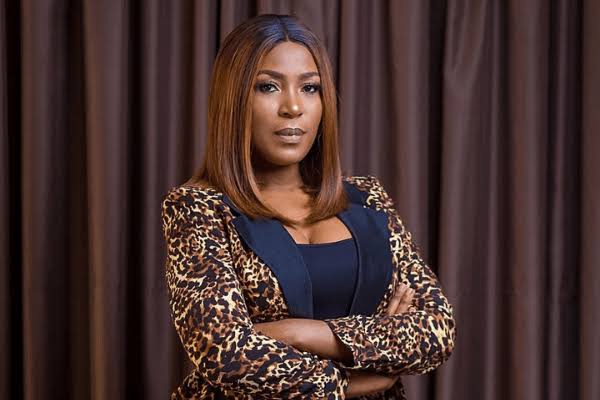 Age 39 years, was born on 19th September 1980, in Nkwerre, and finished from UNILAG Nigeria (2004). Linda first started as a model before she became an influential person, Currently, Forbes rates her as the highest paid blogger in the country with an estimated net worth of $9.2 million.
4.Jason Chukwuma Njokuh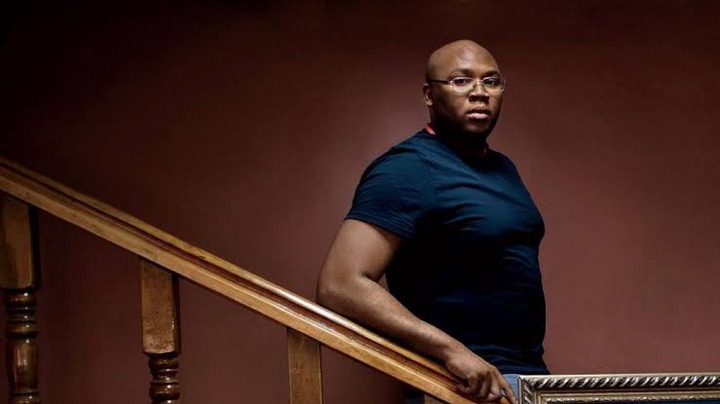 Jason Chukwuma Njoku is a Nigerian entrepreneur, film magnate, and African start-up investor. He is the co-founder and CEO of iRtv, one of the early video-on-demand movie platforms for Nigerian movies A self-proclaimed serial entrepreneur, iROKOtv is Njoku's 11th attempt at starting a business. Wikipedia
Jason age 39 year, was born 11th of December, 1980 in Deptford, United Kingdom. He had his education at the University of Manchester. After 11 years of trying, his success story began when he perceived the idea of establishing iROKOtv at the age of 30 while living with his mother under the same roof.
He is the now founder of the popular internet firm, IROKOtv and Spark, a $2 million investment company that aids Lagos based internet start-ups.
With his various investments and businesses, Forbes named him among the ten Young African Millionaires to watch out for. Jason is also a multi-millionaire.
5.Sijibomi Ogundele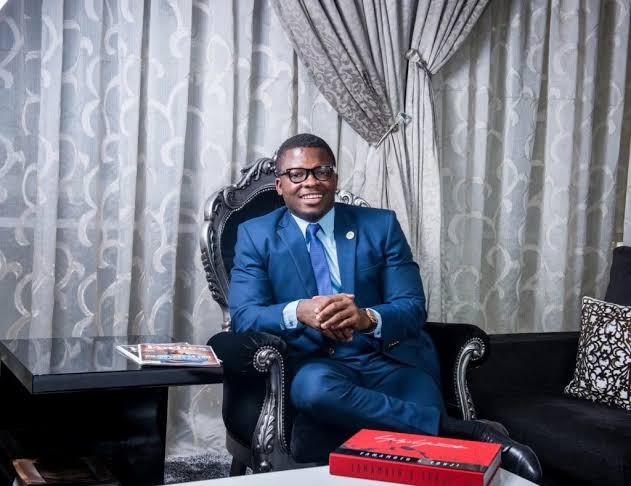 One of the youngest most successful billionaire in Nigeria today is Sijibomi Ogundele. He was born in Agege, Lagos and had a dream of becoming among the wealthy people in the city. Sijibomi Ogundele is the CEO of Sujimoto Construction Limited; a trusted one-stop solution provider in Real Estate and Hospitality and a multi-million dollar construction firm with presence in major cities around the world.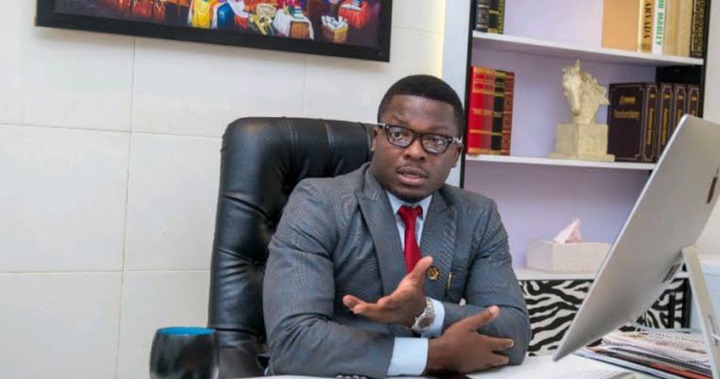 His career started in risk assessment in 2004, where he moved up to lending in SMEs and set up Moto Finance in Paris which later branched out in Accra, Dubai, Madrid and New York City; achieving significant industry milestones, then later moving into the Nigerian Real Estate industry. Additionally into Risk Assessment and Project Management.
6.Abiola Olaniran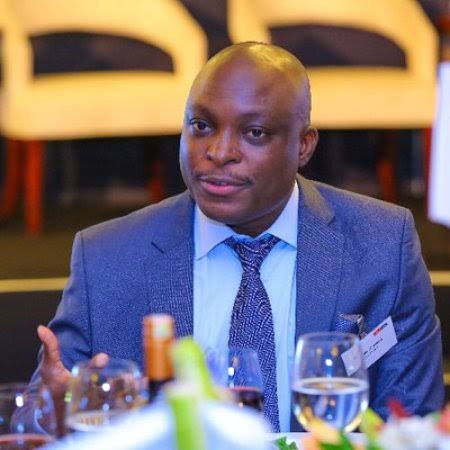 Sixth on the list of youngest billionaires in the country is Abiola Olaniran a Founder and CEO of Gamsole, a mobile gaming company based in Lagos, Nigeria. Gamsole has been developing games solely for the Windows Phone store since April, 2013. The company gen…
Abiola Olaniran, a Google Student Ambassador and Computer Science graduate from the Obafemi Awolowo University who emerged Nigeria's Microsoft Imagine Cup Winner in 2010 and became a world finalist of the student competition in the same year. Abiola also won the Samsung Developer Challenge.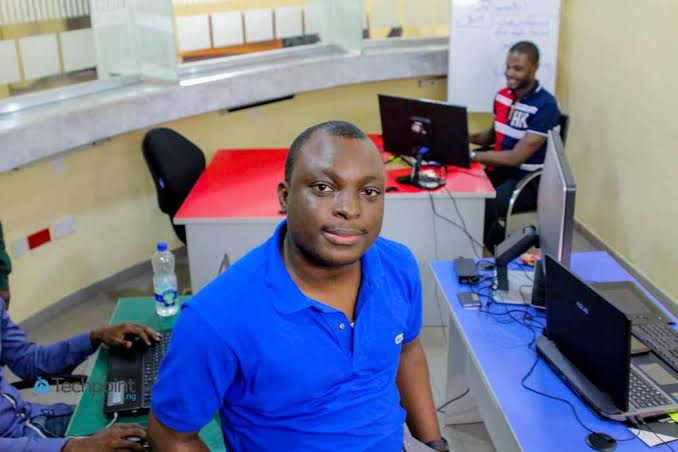 Since he established Gamesole in 2012, he has over 10 million downloads from the Windows Phone store. Currently, Abiola is Nigeria's highest paid Windows Game developer.
7.Tayo Oviosu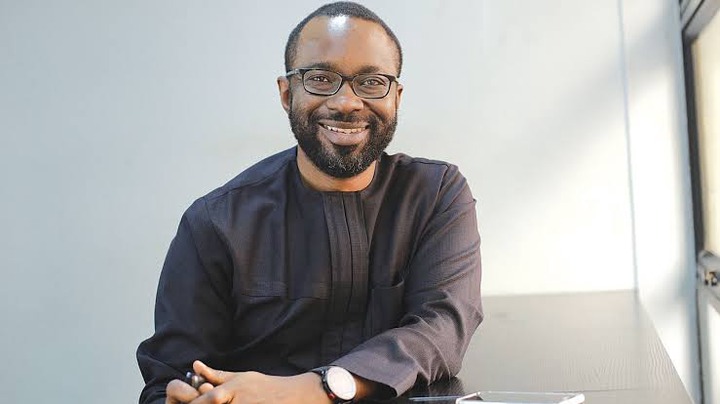 Tayo Oviosu is the Founder and Group CEO of Pagatech, a mobile payments company that is focused on digitizing cash in emerging economies. Nigeria is Paga's first market.
Tayo Oviosu was born on 10 September 1977 (age 42 years), And went to the University of Southern California, Stanford University. He established his company in 2009, Before he established his company Paga, he worked as a Senior Consultant at Deloitte and also at Cisco as their Manager, Corporate Development.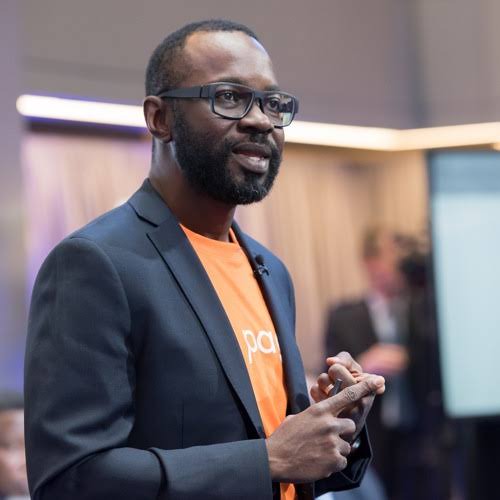 Tayo helped Cisco's expansion into Africa, before he began Paga, a website for sending money, receiving payments and paying for bills online.
8.Mark Essien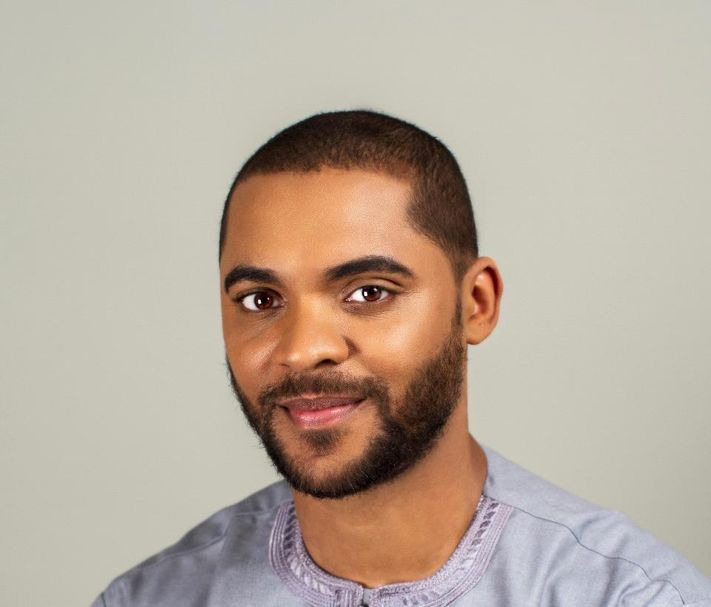 The eight on the list is Mark Essien a Nigerian entrepreneur, software developer and startup investor. He is the founder and CEO of Hotels.ng, one of the first online hotel booking websites in Nigeria.
Mark Essien, born on 18 December 1980 (age 39 years), who hails from Ikot Ekpene in Akwa Ibom. And finished from Federal Government College Ikot Ekpene, was listed among the top 30 youngest entrepreneurs in Africa in the year 2015. , and Essien is a successful Nigerian entrepreneur, online strategist, and startup investor.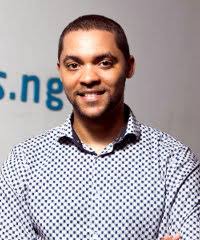 Mark Essien before he built this website, created a file sharing software called Gnumm. This software was bought by Snoopstar.com. Hotels.ng financial web worth is estimated at $4 million as at 2017.
9.Tonye Rex Idaminabo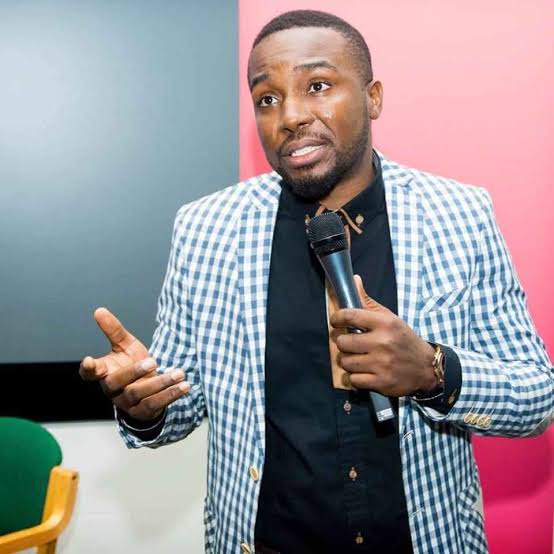 Tonye Rex Idaminabo is the founder and CEO of Achievers Media, a reputation management company that focuses on developmental analytics and innovation in governance across the world, and creating, profiling and promoting brands.
He is also the Executive Director of Reputation Poll International Ltd (UK), and the co-founder of the Young CEOs Business Forum, a platform that trains and empowers young entrepreneurs across various countries around the world.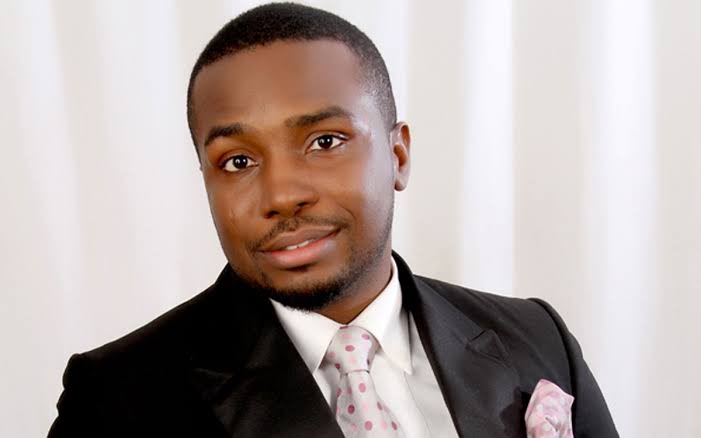 Tonye Rex Idaminabo was born in Nigeria in 1985 to Nigerian parents. He had his early education in the country before moving to Glasgow Caledonian University in Glasgow, Scotland, where he earned a degree in international contracting law. He also went on to acquire his master's degree from the same institution.
While in Glasgow, he held several positions including the President, Nigerian Student Society of Glasgow Caledonian University, and Secretary of the Niger Delta Professionals, United Kingdom.
10.Iyinoluwa Aboyeji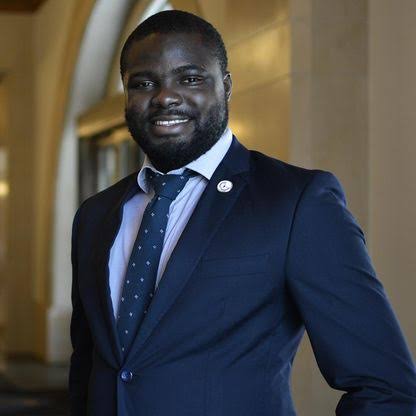 The last but the lest on the list is Iyinoluwa Samuel Aboyeji m a Nigerian entrepreneur. He is a co-founder of Andela, and was the former managing director of Flutterwave.
Iyinoluwa was Born on 28 March 1991 (age 29 years), and finished from Columbia International College, Loyola Jesuit College, University of Waterloo and was Nominationed for The Future Awards Africa Nigeria Prize for Young Person of the Year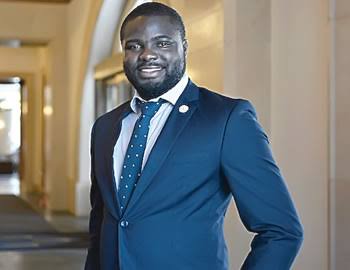 Iyinoluwa Aboyeji's has always had Innovate dream and mindset. He started from Andela and later began his Flutterwave. He was the brain behind Bookneto, an online learning platform in Canada currently managed by the Canadian Innovation Centre.
Flutterwave is a multi-million dollar company and one of the top providers of tech and infrastructure solutions for digital payments across the African continent. This firm has successfully processed over $760 million through 7.5 million transactions for various clients around the continent.
Source: Opera News