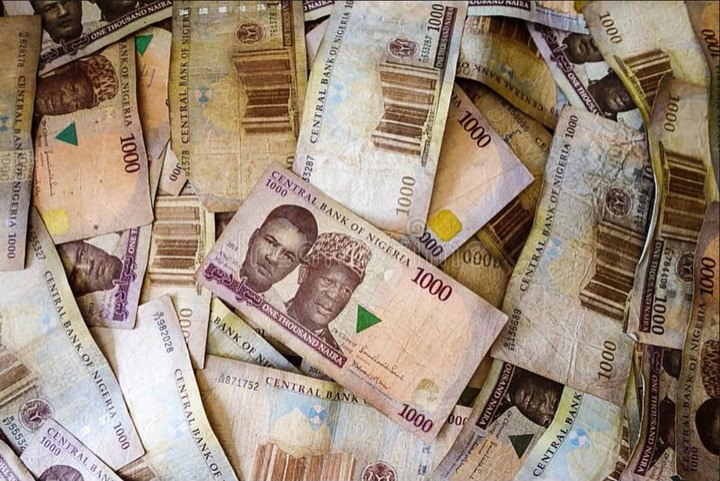 Making money online is nothing new. People earn almost no cost on the internet every day. Some do it part time, while others do it full time. You may have trouble accepting the viability of these opportunities. I also doubted the reality and possibility of making money online years ago, until I was more exposed to the inexhaustible opportunities to make money.
In this article, I will explain some of the most common and least complicated ways to earn a decent income on the Internet.
1. Affiliate Marketing: This is one of the most common ways to make money online. It simply involves posting a link to any of your online profiles, such as your social media page, blog, email or even WhatsApp. Once these links are clicked, visitors are directed to distributors or manufacturers of a product where they can shop.
You get a commission from distributors or manufacturers for every purchase of products submitted by people who link to the products through you. There are many companies that run affiliate programs. Amazon, Jumia, Konga, Deal Day, Wakanow, etc. Here are some examples. Just search for affiliate programs related to your profile or nitch online and make a handful of them.
2. Start a YouTube channel - A YouTube channel helps you create your own videos and allows you to earn revenue from your videos.
Videos are basically meant to educate or entertain. YouTube is owned by Google and is the third most visited website in the world and contains the largest number of videos on the Internet. This is a video search engine and database.
When people watch videos on your YouTube channel, YouTube places sponsored ads on the videos and gets a share of the money paid to advertisers on YouTube. The amount of money you can earn on YouTube depends on how many people watch the videos on your YouTube channel. Find out how you can make extra money today via YouTube.
3. Podcasting: This is another great way to make money online. This is an inspiring, entertaining, educational, or religious voice recording that subscribers can download and listen to on their portable devices, such as a music player.
But to make money as a podcaster, you need to create an online audience like your website, Facebook, or Twitter followers interested in your podcast products. Educate this audience and provide them with quality podcasts, promote your products in different ways to get more people known, and over time, you'll have a good online revenue stream through podcasts.
4. Ebook Sales: Creating and selling ebooks is a great way for bloggers to make money online. It's just a matter of writing about a topic that you have a good knowledge of and that your readers would like more information about. Success in earning ebooks usually depends on how much targeted traffic you have to your blog. This means the number of visitors to the blog who are really looking for the type of information your blog is focused on. These are people who want to buy your ebooks.
Make sure your ebooks have the right quality of content. The information provided should be useful to people. There are several soft articles you can use to create ebooks. However, the most common and easy way to create an ebook is to simply write the information in word format and run the document in PDF format.
Most bloggers sell their e-books directly to their blogs or websites. However, you do not have to have a blog or website to create and sell your ebooks. You can sell your ebooks directly on Amazon Kindle without having your own blog or website.
5. Freelance Writing: There are many blogs and websites looking for freelance authors. Stand alone in submitting articles or posts to blog owners, and you get paid for the number of words you submit, based on your agreement with the blog owner.
Use a search engine to find blogs that accept paid self-employment. In most cases, these blogs will need you to submit examples of your blog posts for review, and if they like your writing style, dexterity, knowledge, and dedication, you can join their team of paid writers immediately or later.
Some standalone platforms include: Upwork, Freelancer, Simplyhired, iwriter, Fiverr etc.
6. Domain Name Trading: involves buying and selling domain names. Domain is simply the name you use to identify a website or blog. Before you can use it, you must check the availability of a desired domain name and pay for it, if available. Single-word and double-word domain names are rare, and if you've previously purchased a domain name required by someone, you can choose to sell at a higher price. The value of the domain name depends on how the buyer needs it.
There are several websites where domain names can be marketed. An example is:
www.resellerclub.com
7. Paid Blog Advertising: This involves using online traffic and placing ads on your online profile, such as Instagram, your website, or blog.
It is the means by which revenue is generated through Nigeria's largest forum, Nairaland and Nigeria's most successful blog, the Linda Ikejis blog. These places attract thousands of visitors every day. Therefore, companies and businesses use this medium to reach thousands of people daily with their products and services through website or blog targeted advertising at a cost paid for website management.
There are several factors that determine the amount charged for your ad. These include: the size of the ad, the length of the ad on the blog, the page of the blog where the ad will be displayed. Ads on the home page of a website tend to cost more, but reach more people.
8. Online Stock Exchange: The world has advanced to the online stock market. Without physically seeing your agent, you can buy and sell shares on the stock exchange floor. You may have doubts about this. But I have already bought and sold shares directly on the floor of the Nigerian stock exchange already several times.
There are several online marketing companies in Nigeria.
Some of the most popular are:
- Morgan Capital Group
- Meristem values
- ARM values
Open an online account with them, and then fund your account by bank or cable transfers to the company and the money is accounted for in your brokerage account at the company. During the trading hours of the Nigerian Stock Exchange (or any other stock exchange), you can subscribe to your account and trade shares directly on the floor of the Nigerian Stock Exchange.
Trading on the Nigerian Stock Exchange takes place between 09:00 and 15:30, with 15 minutes each of the pre-opening and post-closing sessions. During this period, you can monitor the trend and volume of sales and purchases of any stock you want to buy, sell, in real time.
9. Online surveys: Companies conduct online surveys to find new ways to improve their products and services. They hire these recordings from record companies. These companies in turn pay people to help them participate in surveys.
Some of the businesses that pay for online surveys include the following:
www.surveycompare.net
www.mindswarms.com
You register with the company and receive survey questionnaires from time to time. Depending on your rates, you will be paid for your survey.
10. Google Adsense: This is a very popular way to generate online revenue that is mostly used by bloggers, but not just for bloggers. You can use it for your other online platforms, even in apps.
Here's how it works: Adsense is a pay-per-click program by which advertisers pay Google to place ads on blogs registered to Google, and Google pays based on the number of clicks on ads by site visitors. Google then pays a portion of the money it pays through advertisers to the owners of the blogs or sites.
Still, it's not as easy as it sounds. First, you must meet Google's criteria before Google can approve your website or blog for the Adsense program. Many program requests are rejected because they do not meet Google's criteria. After Google approves the program, Google provides a code that you place on the back of your site before the Google ads on your site are active. If you violate Google's program policy, you may suspend the program.
For many bloggers, approving Adsense is not that easy. Many people have asked for and turned down many times. There are several reasons why your Adsense application should be rejected.
The amount of money you can earn with this program is determined by the amount of traffic your website or blog has. If you have a daily traffic of more than 1000 visitors, you can earn a decent income from this program.
11. Consulting: If you are an expert in your field or are familiar with any subject, offering consulting services can be a good way to earn income online.
People need guidance and information on how to perform different tasks easily and effectively, and most are willing to pay to guide someone or provide expert information on how to solve different problems.
If you have an online audience, you can offer to physically meet with customers to help them solve their problems, or you can offer one-on-one videos or online chats to help them pay.
12. Sponsored Posts: If you have a blog, website, or even a social media page, when companies or experts in any field find that you have a large number of visitors to your website or audience, they can approach you to post sponsored items. . or posts on your blog.
Blog posts that pay to post on your site will provide useful information or education on a specific topic, which the company presents, and in the body or at the end of the post there is a link (s) that readers can click on. click. would bring them to the contact or websites of the companies that sell the products or offer the services.
Sponsored posts are one of the many ways to generate revenue with your blog.
13. Online Courses: If you've heard of the internet and are an expert in the field, people can pay and sign up to take your online courses.
It is about properly packaging your knowledge and expertise into useful information or resources in the form of quality courses and then selling the course modules.
Like ebooks, one good thing about online courses is that they can initially create effort without creating, but once created, it remains a passive income for many years. You don't have to spend again, but you do have to keep picking up on advanced efforts. Just market the courses to your audience.
Courses can be offered to your clients on a regular basis via email, videos, or through individual online chats. If you don't have a website or blog, it's a great way to make money with your courses and market online and earn through Udemy.
14. Member Website: is a website through which only registered premium information is given to registered members. To become a registered member, you must pay a registration fee and wish to be able to log in to access the members section to access the information you need.
Some membership sites charge a one-time registration fee, while others require members to renew annually.
15. Drop ship: This is a new online business model. It simply involves displaying various products online (on your website or on social media platforms). Interestingly, you should not have these products that you display in any physical store or physical store.
Once a customer places an order with your online store, they will simply purchase the product from suppliers or manufacturers and ask them to ship the product directly to your customer's door. You can run your own delivery business from anywhere in the world.
16. Selling products on an ecommerce website: You can sell physical products on your ecommerce website. Just like Jumia, Konga, Alibaba, etc., you can also create your own e-commerce website so that you can display photos of different products and visitors can place your order and send messages. This is different from drop shipping, as unlike drop shipping, you will need to get the products that your customers order and ship them to your customers.
You don't need to have a website to do this. I have several friends who use Facebook to showcase and sell their products and services. You can use your Facebook account to market your products or create a separate Facebook page for this.
17. Online Reviews: There are several companies that pay people to review their products online. Products can be movies, books, technology devices, software, and other products.
These producers pay money or offer other forms of compensation to the judges. Just search for paid review sites online, and there are several that you can choose from and work with.
18. Develop and sell software applications: If you have the experience, you can create software applications and sell them in Apple or Google Play Store, and if people download the free version of the application or switch to a premium version, make money. There are thousands, if not millions, of apps in Apple and the Google Play Store. Many of these programs are the same as those created by individuals.
You know you don't have to be a software guru to develop an app?
All you need is an idea. If you have an idea of ​​a useful app for users and are confident in marketing it, you can hire developers to develop the app. If the app can be useful to people, Apple or the Google Play Store can accept the app and start making money with every download or upgrade to a premium version.
19. Selling photos online: Most online users, bloggers, websites, etc. Use photos for different things. So you can have a website where you can view and sell photos to people. Another option is to take photos and sell the photos to some photo marketing sites.
Some places where you can change your photos online are:
www.shutterstock.com
www.alamy.com
www.fotomoto.com
If you enjoy taking great photos, you can turn this passion into a way to make money.
20. Sale of concerts in Fiverr: Fiverr is probably the largest market in the world (a website) for people who make money by selling small services (known as "concert"). Sell ​​your services to interested parties for $ 5 or more per performance. Fiverr takes 20% of the specific concert revenue as a service fee or commission.
There are numerous performances you can sell: graphic designs, videos, music and sound, tips and tricks, writing, gifts, and more.
To sum up
There are unlimited possibilities for generating income through the internet. I just shared 20 ways to make money on the internet. There are many other ways, but these are the most common and easy ways. We will continue to update this post as we review, evaluate, and verify more legitimate and viable ways to make money online.
New ways to make money online are popping up every day. You need to open your mind and look at the possibilities and opportunities ahead. I must say, however, that nothing good is easy. Making money online is not a quick scheme of quick wealth. You need to work, patience, creativity, dedication and dedication.
As you can see, most ways to make money online are necessary. You can create an online audience on social media platforms like Facebook, Twitter, Instagram, or by having a blog or website.
If you have created an online presence and continue to encourage your audience to fulfill their wishes, which can be in the form of entertainment, education, information, and even religious elevation, you could create a way to strategically generate diverse flows.
Strength.
What is your opinion on this article? Let us know in the comments section below. If you found this article useful, kindly share it with friends on one of the social media platforms at the top or bottom of the article.
Content created and supplied by: TelemonyRelationship (via Opera News )
Opera News is a free to use platform and the views and opinions expressed herein are solely those of the author and do not represent, reflect or express the views of Opera News. Any/all written content and images displayed are provided by the blogger/author, appear herein as submitted by the blogger/author and are unedited by Opera News. Opera News does not consent to nor does it condone the posting of any content that violates the rights (including the copyrights) of any third party, nor content that may malign, inter alia, any religion, ethnic group, organization, gender, company, or individual. Opera News furthermore does not condone the use of our platform for the purposes encouraging/endorsing hate speech, violation of human rights and/or utterances of a defamatory nature. If the content contained herein violates any of your rights, including those of copyright, and/or violates any the above mentioned factors, you are requested to immediately notify us using via the following email address operanews-external(at)opera.com and/or report the article using the available reporting functionality built into our Platform See More