Check The New Exchange Rate Of US Dollar To Naira, Showing The Naira Is Depreciating Not Appreciating
The Naira (sign: ₦, code: NGN ) is the currency of Nigeria which is subdivided into 100 kobo. The Central Bank of Nigeria (CBN) is the sole issuer of legal tender money throughout the Nigerian Federation. It controls the volume of money supplied in the economy in order to ensure monetary and price stability.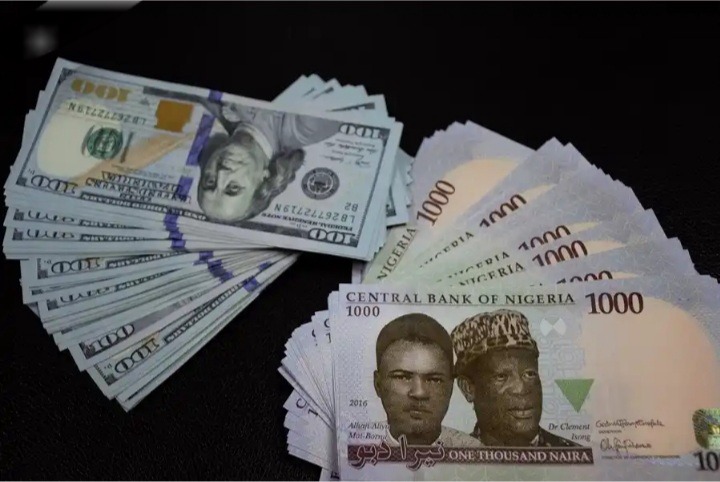 The Currency Operations Department of the CBN is in charge of currency management, through the designs, procurement, distribution/supply, processing, reissue and disposal/disintegration of bank notes and coins.
Rampant inflation has occurred in Nigeria. The Central Bank of Nigeria claimed that they attempted to control the annual inflation rate below 10%.As of 20 June 2016, the naira was allowed to float, after being pegged at 197 to one US dollar for several months. Trades speculated the natural range of the naira would be between 280 and 350 to the dollar.
Below are the new exchange rate of Dollar to Naira based on Google Finance; but sometimes exchange rate may differs due to different third parties/ middle men or brokers.
$1 = 383.00
$10 = 3,830.00
$20 = 7,660.00
$30 = 15,320.00
$40 = 19,150.00
$50 = 19,150.00
$60 = 22,980.00
$70 = 26,810.00
$80 = 30,640.00
$90 = 34,470.00
$100 = 38,300.00
$1000 = 383,000.00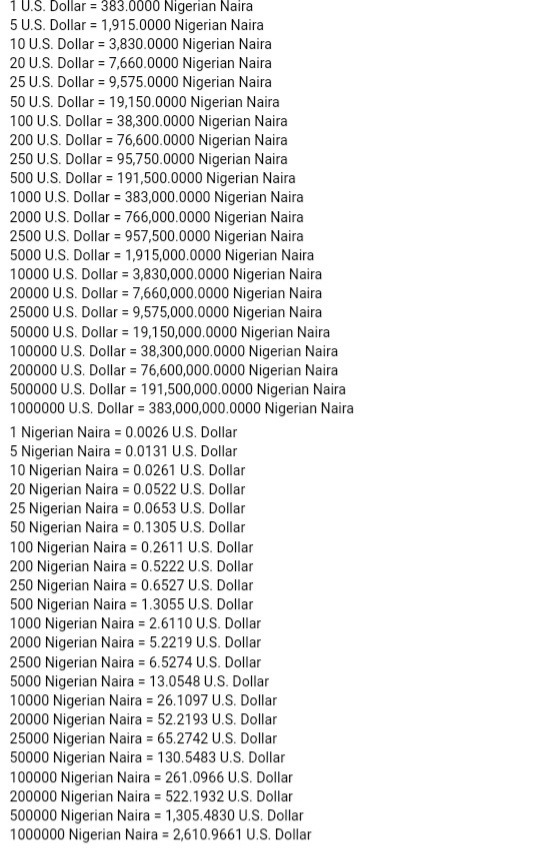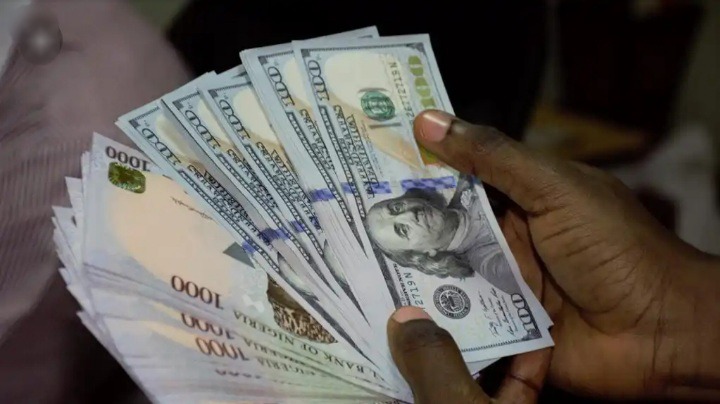 With these Dollar to Naira Exchange rate, do you think Naira will ever appreciate to the extent of going to $1 = ₦1
Let's hear you say in the comment section. Like and share this article, follow me up for more articles.
Source: JeSuisDera (via Opera News )