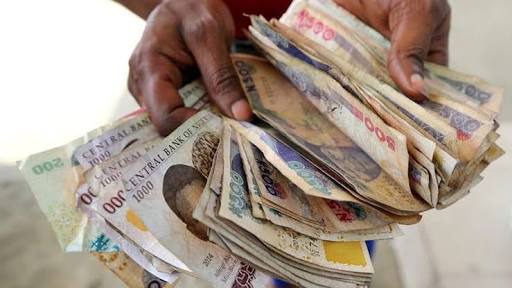 Do you really want to know some companies that can start with just 10,000 or less? Don't worry anymore, I'll give you a list of 20 ideas.
These business concepts are compensatory and can give everyone a comfortable life. Many of them have unfortunately not been well researched.
Many with high unemployment rates in African countries live without any income. It is so bad that many people have continued to roam the streets without even a shelter.
The good news - no matter how bad a situation is, there is always a way out.
Yes! you can live a quality life without waiting for the work of a state or federal government. You don't have to be extremely wealthy to start a business and if you know what you're doing; you create sufficient funds and can even help others.
This article is intended to give you an insight into how you can start making money even with your small capital. The business ideas listed here give you an idea of ​​how to get started with just 10k.
1. FREELANCE WRINTING BUSINESS
Freelance writing is the kind of creative writing you do for a living. Writers write the necessary for customers and publishers through blog content, sales letter, copywriting, reviews and product descriptions, articles and more.
You don't even need capital to get started. All you need is a laptop or smartphone and your innate writing skills. Just download the WPS app to your Android phone, watch to write online gigs and start typing to win.
You can start your own home business tomorrow with very little start-up costs.
2. POULRTY BUSINESS
Poultry is on the list because of the variety of poultry farming such as chicken, turkey, ducks, geese, etc. for eggs or meat.
As a popular company in Africa, it is fast becoming an essential part of agriculture. In fact, it is one of the most lucrative ideas for farms.
Also, no large capital is required to get started and it can be done in the comfort of your own home if you have enough space to house the number of birds you just want. All you have to do is give them proper care. Start small with less than 10,000 naira and gradually increase.
3. FASTFOOD BUSINESS
This is a permanent company for every season. There is always a lot of demand.
People need food to survive! No matter how difficult or strong an economy is, one thing people will never miss is food. This is a company that will make you rich if you do it right.
It is very easy to win loyal customers. As long as your food is tasty and nutritious, customers will always come back. If you can find a good location, get the right skills and staff, you can run a successful food business.
I know a girl from the United Nations service who runs this company. It offers food at conferences, seminars, and annual general bank meetings. Today she boasts a car and a house.
4. SOCIAL MEDIA MARKETING
A few years ago, social media changed the concept of selling. Social media promotion is a medium for companies or brands to interact with customers.
This can be done on a great website such as Facebook, LinkedIn or Twitter. It can also be done on smaller sites designed for communities. Social media is just like a really scary hall where individuals mingle with family, friends or create new ones.
Likewise, customers must deal with things that attract attention and are relevant to them. Therefore, brands will not mind working with you to help you increase their customer base by reaching out to potential customers who may have questions, suggestions, complaints or those who would rather contact the brand through conversations. on the Web.
You can start sending emails to specific companies saying you want to become their social media marketer. Make sure to back up your claim with some registrations to prove that you are valuable to the company. If you can go through this phase, you just need to start marketing knowledge, online affiliation and consistency.
Businesses will not think of paying you a fixed amount as a social media marketer to ensure that you continue to build their brand and further turn social media visitors into product buyers.
5. DROPSHIPPING
Dropshipping offers a method for chain management, whereby the distributor does not keep goods in stock, but transfers them directly to the customer. It does this by sending the goods information to the manufacturer, another distributor or an intermediary, who then sends the products to the consumer.
While practicing retail, profits are made from the difference between wholesale value and retail. However, some point carriers earn an agreed share of broker sales.
To start this business, you just have to decide what you want to sell. Choose a platform on which you want to sell, such as Shopify or other online stores. This is all.
With dropshipping, you do not need to buy or touch the product beforehand. Customers order and receive the product directly from your online store.
6. MINI IMPORTATION
This company refers to a company in which you buy goods from abroad (Europe, Asia, America, etc.) at wholesale cost and sell them within your area for a profit. Make sure it is a product that is in high demand in your area.
The difference between mini-import and dropshipping is that for mini-import you have to buy products from Chinese countries like Alibaba or 1688, send them to Nigeria (or wherever you are)
Before or when products arrive in your country, start promoting them with ads and sales. Believe me, many Nigerians make money from this company every day.
7. SMALL SCALE FARMING
This company includes crop breeding, production and distribution, processing of agricultural machinery, seed supply, marketing and retail promotion.
Around 2016, I met a girl named Veronica from Imo State who was on this small scale farm. She lost her parent around 2014 and has since started a small farm in her backyard. Basically, she is a successful farmer with one of the largest farms in all of Imo state, one car and one double.
Hey, you do not need a large area and a large amount of money to get into farming. If you have a home, you can still plant some ancient ones in small or vertical containers to get the most out of your area or find a small planting area around you. Whether you live in the city or in the country, you can offer crops or produce for sale in markets.
8. FISHERY FARM
Fish farming is gradually becoming one of the most profitable companies in Africa. As a result, quite a few individuals join the company like never before. With fish farming you can not only feed fish to others, but you are also the main supplier of fish to your soup all year round!
It involves building ponds, a crane or a concrete lake, fertilizing the lake, placing young fish in habitable water, and feeding them until they are mature enough to sell. Livestock is the most common fish production in Nigeria.
You can start this business on a small scale with only 10k by setting up your fish pond with an open 1000 liter plastic tub.
9. SMALL CHOP SALES
Small animals are definitely among the fastest growing companies in Nigeria located in every corner of the market. This often happens because an irresistible menu choice has been made at the event and it is not stressful to make comparisons with cooking. You also need essential tools like the egg beater you see above. You can get yours by clicking on the image.
Most people make the mistake of making cakes to make small pieces. No, they are not the same. You can be smart in making pastries and various edibles and mugs when making small cakes. Small cabbages, also known as finger food, are served as face dishes at parties.
However, recently people and companies have arranged for them to be organized at the reception or in the workplace, both for a party and for personal consumption. Demand for this convenient and stress-free service has become one of the most lucrative and inexpensive companies you can make.
It reminds me of a mid-20s lady who came to me years ago for business advice, small pumpkins were what I advised her to do and I also gave her # 7000 after discovering the skill in it.
I met her a few months ago and no one had to tell me that she can now take care of herself without begging her neighbors for food and clothes.
10. LAUNDRY SERVICE
Today, laundry is approaching a lucrative venture in Nigeria. The beauty of this company is the fact that anyone can start such a business without money or skills.
Laundry service is as easy as drying and ironing clothes. Laundry services are provided to people or companies and given that Nigeria is a densely populated country, it offers tremendous opportunities.
There are many people who are so overwhelmed with the work that they don't have time to clean their clothes. Therefore, many individuals have done a fairly good job of providing this service to help them. You can start by telling your neighbors and friends to tell their neighbors about your laundry business.
If you are serious, the market is big enough to be successful. In fact, it's a great opportunity to start a business without money, as long as you have your own iron, washing machine, and some starch. As you get older, you can start marking and packing yourself more.
11. SOCIAL MEDIA MANAGEMENT
This company differs from the social media marketing business. Social media management is the process of creating, planning, and analyzing content posted on social media platforms such as Facebook, Instagram, and Twitter.
To be a unique social media manager, you must unlock your potential by contacting individuals and companies to help them reach new online customers and improve their reputation.
You can use free versions of scheduling platforms like Hootsuite and Wind to get started. Once you start managing some social media accounts, this will open up other opportunities for you to build and make your multi-billion dollar dream come true.
Renting from companies and doing exceptionally well will exceed expectations. I am living proof of this business, I started this business managing social media accounts for my friends, family and also learning how social media works from interacting with strangers to creating post content.
12. SALES OF PAST QUESTIONS (ON-CAMPUS)
You may be wondering why selling previous questions on campus should be part of this list. The truth is that many students find it difficult to get past questions within the school environment and selling these past questions will be a great idea for an entrepreneur like you. I assume you already have a small printer, so you just need some A4 paper and toner.
As you grow and become popular, you can start saving to buy a copier, scanner, laminator, and other necessary assets. You can make photocopies of flyers, exams, past questions and other materials over time.
I remembered that when I first entered college, I was quite difficult to get practical questions and I was willing to spend any amount on it. After the first year, I saved my previous questions and also got questions from my seniors and made photocopies, not why for sale.
However, when I saw the participation of newcomers and the attitude of some to previous questions, I turned it into a business and found it a very lucrative venture. Wherever you are, when you solve every problem, you start to win.
13. CRYPTOCURRENCY TRADING
This is an internet based exchange medium that uses cryptographic functions to perform financial transactions.
Cryptocurrency trading is speculating on cryptocurrency price movements. This can be done through a CFD trading account or buying and selling underlying currencies through an exchange.
If you like this you should be careful and have a great sense of anticipation when you venture into this business as it deals with the rise and fall of a currency.
You must have heard from 12-year-old Hanson. He bought a $ 20 cryptocurrency and made nothing less than $ 18,000 after a short while.
14. PUBLIC SPEAKING
Public speaking is always a career. If you want to become a leader in any environment, you should feel comfortable speaking in public.
This can also be a very lucrative business, as long as you are very good at it.
Aims for low or no capital. With just your name and a little self-promotion, you can ultimately represent important people at an event.
Starting a public speaking company gives you the opportunity to meet potential customers and social elites. You gradually set standards and set your own rates.
15.MOBILE CAR WASH
Car washing can be incredibly lucrative, but it takes a lot of start-up capital and permits to get started. However, a mobile car wash is much easier to start up and can be very lucrative.
A mobile car wash company eliminates the need for a physical business location, significantly reducing start-up prices. However, the startup process can be daunting.
You perform work in the customer's garage, roads, etc. with cheap equipment and tools and grow as needed.
While little or no capital is required to start a portable car wash, it takes time to build trust and reliability.
16. TUTORING BUSINESSES
Through lesson learning you learn your field for money. This company can be very lucrative especially downtown, as long as you know what you are doing.
Doing business in this company requires little or no capital, perhaps transportation fees to travel to learn and tell others what you do online or physically. The great thing is that the tutorial can be given at your home or at the client. You can also market yourself online on a number of platforms such as Tuteria.
I know a man named Kunle who started this business by teaching free street children after their normal lessons. When their parents noticed the changes in their children, they hired him as a regular teacher. He was able to sponsor his education and also started his own private school from the company.
17. HOUSE CLEANING
This is basically house cleaning, including dusting, dusting, cleaning and floor cleaning of rooms.
Depending on the agreement you have with your customers, it may be cleaning the bathrooms, mirrors, toilets, showers, kitchens. Cleaning equipment, counters, sinks and cabinet doors can also be cleaned.
You can set it with less than 10k. All you need are transportation fees to move around and relatively affordable cleaning products. You can join a team and get bigger contracts from companies, event centers and religious gatherings.
18. EVENTS PLANNING
Event planning includes coordinating meetings and conferences, recording meetings with speakers. Furthermore, it also involves determining a location and organizing the printed material and audiovisual equipment.
You can start by setting your own goals that the sponsoring organization wants to achieve, choosing speakers and entertainment, devising strategies to leave potential participants. You should also invite business owners who may want to advertise their products and services in the most effective way.
Event planning can be an extremely lucrative business that needs dedication, exceptional customer service skills and effective marketing. Almost no capital is needed to get started.
19. CATERING SERVICE
According to Wikipedia, food is the task of food service. This can be done remotely or in places such as a hotel, hospital, airplane, cruise ship, park, studio or place of entertainment.
This means that you must have sufficient experience in the field of cooking.
A very profitable venture that needs a small amount or less than 10k to rent cooking utensils for the event. There are many famous chefs on Instagram and you can get inspiration from them.
20. BLOGGING
Blogging is one of the oldest variants of social media. Basically, it is an online journal or magazine that represents your entire company. With 7500 Naira you can start a blog. All you have to do is pay your hosting and domain to a Nigerian hosting company and design your own blog or have someone do it without making a design mistake.
Blogging improves your brand awareness, search rankings and internet traffic, among others. You only need to renew your expenses once a year and everything else you need is provided by the free supplements. You can start as soon as possible by contacting the host company.
It can be extremely helpful to know the right scams to attract traffic and get you to the top of Google search results in a way that really benefits you.
However, you should spend a good portion of your time promoting your business, your goods and your services.
Are you interested already? If so, choose the company that best suits your personality and environment and start counting your money.
Content created and supplied by: Olutorphe (via Opera News )
Opera News is a free to use platform and the views and opinions expressed herein are solely those of the author and do not represent, reflect or express the views of Opera News. Any/all written content and images displayed are provided by the blogger/author, appear herein as submitted by the blogger/author and are unedited by Opera News. Opera News does not consent to nor does it condone the posting of any content that violates the rights (including the copyrights) of any third party, nor content that may malign, inter alia, any religion, ethnic group, organization, gender, company, or individual. Opera News furthermore does not condone the use of our platform for the purposes encouraging/endorsing hate speech, violation of human rights and/or utterances of a defamatory nature. If the content contained herein violates any of your rights, including those of copyright, and/or violates any the above mentioned factors, you are requested to immediately notify us using via the following email address operanews-external(at)opera.com and/or report the article using the available reporting functionality built into our Platform See More