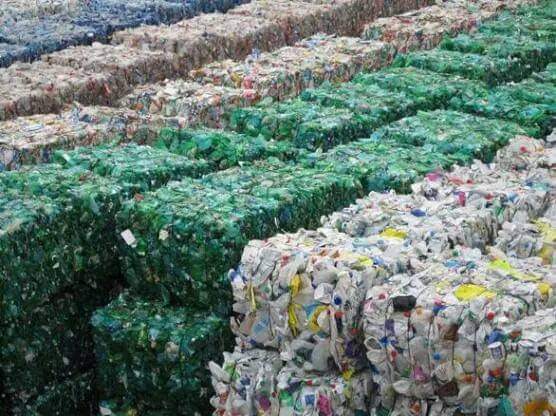 You need to read patiently till the end before you can get all the vital information needed to equipped you well enough towards the success of your business. For they say, patient dog eats the fattest bones. As patients are needed in every business.
Plastic collection for recycling can generally be termed the "diamond in the rough" that hasn't been found by the majority.
While a couple of people have realised the potential in plastic recycling, many still remain unaware.
Plastic recycling has proven viable in Nigeria and many other parts of the world.
Rather than setting up a plastic recycling factory because of financial constraints, recycling businesses are springing up that focus majorly on the collection and distribution of plastic bottle wastes to plastic recyclers.
This opportunity pays greatly for many businesses that want to venture into full-time plastic recycling in the long run.
If your business starts with collecting plastic bottles, you could be on your way to owning your own recycling factory with dedicated hard and smart work.
Before you start your collection of plastic bottles recyclables, you need to know what type of plastic bottles are majorly used, what processes the plastic bottles go through before the final sale, the recycling machines that are used, and a lot more important facts.
This plastic recycling business plan for the collection and supply of plastic bottle recyclables would give you a broad insight into what it takes to start collecting plastics bottles for recycling.
You may ask how much will it cost?
Depending on what area you are going into, start-up costs for waste and recycling varies. One tonne of domestic material (waste plastics picked on a dumping site) costs at about 30,000 naira, one tonne of scrap chairs cost between 78,000 - 80,000 naira, while a tonne of condemned battery cost 90,000 - 100,000 naira. Crushing or shredding cost 6 naira per kilo.
There is a degree of investment, and just how great your investment is may depend on your focus.
Here is the plastic recycling business plan with steps to fully setting up a profitable plastic recycling collection business.
Step 1; What type of plastic bottles do recycling factories require?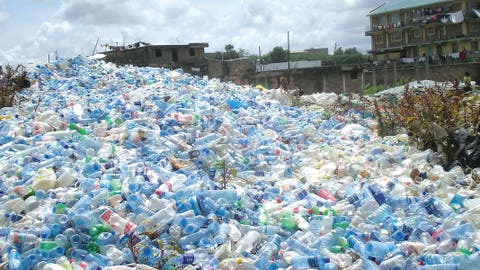 polyethene terephthalate (PET). These are the common plastic bottles that you see on a daily basis. Examples of these are soda and water bottles, like the coca-cola plastic bottles, Pepsi plastic bottles, most bottled water, and many more.
Polyethene terephthalate (PET) bottles are majorly used because they are the easiest to recycle. Their recycled by-products can be used to make life jackets, bags, ropes, furniture, combs, car bumpers, and of course, plastic bottles.
There are also other types of plastic bottles that can be recycled, but polyethene terephthalate (PET) bottles are the most popular plastic bottles that are recycled in Nigeria.
Step 2; How can I find plastic bottles for recycling?
You can get plastic bottle by building small metal trucks and leasing it out to individuals that'd push the trucks on a daily basis.
These individuals would move from place to place to pick up plastic bottles on the streets, then drop them in their trucks.
When they've picked up so much for the day, they would reconvene at your recycling dump site to weigh what they've collected and get paid for it.
Usually, they are paid 20 naira per kilogram for everything they deliver for the day. So if they bring back 25kg, they're to paid about 500 naira ($1.6). This means if they can turn in 1000kg (one tonnes) a day. They'd get paid subsequently with the right adjusted calculation.
This fee is a standard in the Nigerian plastic recycling industry. A perfect example of a recycling company that uses a similar method is Wecyclers. They use something they call Wecycles to pick up plastic bottles from households and the likes.
You can also get plastic bottles from event centres. After every occasion and event, lots of plastics bottles are always littered around.
You could make a good deal by talking with the cleaners, security staffs, or the event organizers themselves to either give you their plastic waste for free or sell them to you for a small fee.
You can get plastic waste from restaurants and fast-foods; with thousands of restaurants and fast-foods scattered all over the country, there's an abundance of plastic bottle wastes to be collected daily.
Strike deals with the cleaners, and they would store and sell the plastic bottle wastes to you for a little personal extra cash at the end of each day.
Another good way you can get your plastic bottles is that; you could pick from public dumpsites.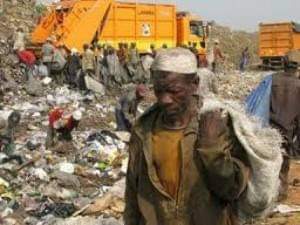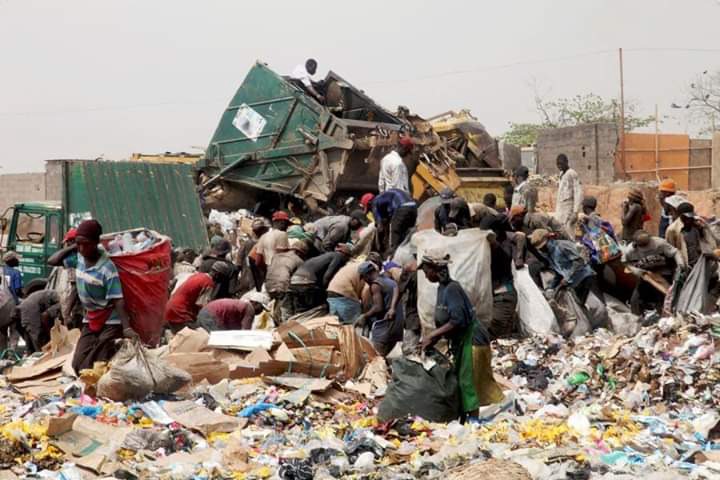 Dumpsites by far have the largest collection of plastic wastes. But beware of the cabals at the sites.
They control everything from the pickup to the payments. This collection method was saved for last because, although it has huge potentials, the politicking behind getting the plastic wastes from any dumpsite in Nigeria might not be worth your time.
There are many other intelligent means to get plastic wastes; by offering households incentives to store their plastic wastes for your collection business, and a lot more.
Get creative and explore many other channels for collecting plastic wastes no one else has explored.
Step 3. Now I know how to get plastic bottle wastes. What is next?
Next, you need to consider transportation and many other factors. Transporting the plastic bottle wastes from various pickup sites to your personal dump site, and finally the recycling company's (factories), also carries its own cost.
Transportation could reduce completely eliminate your potential profits if not handle well. But they, there're always ways to still transport and make huge profits.
These methods have to do with what happens to the plastics when they get to your dumpsite before transportation to the recycling factory for sale.
If you sort and clean the plastic bottles before you deliver it, the amount you'd be paid goes a little higher.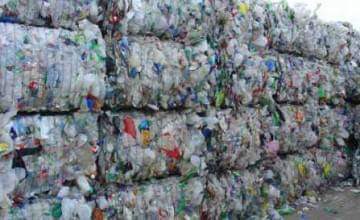 If after sorting, you use a bailing and cutting machine to compress the plastic bottle wastes to smaller sizes you'd be paid even more for the recyclables delivered to the recycler for sales.
If after bailing, you use a grinding machine to grind the bailed plastics, your payment cost goes even higher.
With all the analysis herein, now let's do the math.
Let's say you gathered one tonne (1000kg) of plastic bottle wastes and prepared it for sale to the recycling factory, here would be your return on investment per level.
Without sorting and with sorting could be around 25 - 30 naira per kg which would amount to about 25,000 to 30,000 naira ($83.4 - $100). When you put in the cost of collecting the plastics, transportation, and more, you could make not more than 5,000 naira ($16.7) in profit or a terrible loss. If you sell ten tonnes (10,000kg), your revenue would be between 250,000 to 300,000 naira ($834 to $1000).
At this stage of plastic recycling collection and sale, what would determine if you turn in a profit would be how you handle expenses, especially on transportation.
However, if after sorting, you bail or grind, you could be paid between 65 to 75 naira per kg. This would mean you'd make about 25,000 naira ($83.4) more in profit per each tonne (1000kg), then than when you simply collect and sort. If you handle your expenses well, you could earn more than 25,000 naira ($83.4) per tonne in profit. Tracking your expenses is crucial to your success.
Bailing or grinding means if you deliver 10 tonnes (10,000kg) a week, you'd make at least 250,000 naira ($834) in profit every week.
From all indications, bailing and or grinding is the right way to go. A little challenge here is the cost of the bailing and grinding machine. The cost of an average bailing machine on Alibaba is between $3,000 to $8,000.
After you've bailed or ground, you'd need to transport your final products to the recycler. Find the cheapest and most effective transporter you know to assist with the transportation of your plastic bottles recyclables to the recycling factory for sale. It's even better if you own a truck that can handle this for you.
You need to note here that the exchange rate in this business plan is calculated based on the value of a naira to a dollar at $1 to 360 naira.
Also, it's important you register with the local waste management and recycling organisation like LAWMA (Lagos Waste Management Authority) to receive special benefits and to also ensure you're not violating any local laws.
I believe strongly in my mind that when you follow all the protocols put in place here; you will definitely smile to the bank with nothing less than a million naira every month with hard and smart work.
Don't forget to leave a comment, share, like and also follow me on this page, please.
Content created and supplied by: DONSIMONAC (via Opera News )
Opera News is a free to use platform and the views and opinions expressed herein are solely those of the author and do not represent, reflect or express the views of Opera News. Any/all written content and images displayed are provided by the blogger/author, appear herein as submitted by the blogger/author and are unedited by Opera News. Opera News does not consent to nor does it condone the posting of any content that violates the rights (including the copyrights) of any third party, nor content that may malign, inter alia, any religion, ethnic group, organization, gender, company, or individual. Opera News furthermore does not condone the use of our platform for the purposes encouraging/endorsing hate speech, violation of human rights and/or utterances of a defamatory nature. If the content contained herein violates any of your rights, including those of copyright, and/or violates any the above mentioned factors, you are requested to immediately notify us using via the following email address operanews-external(at)opera.com and/or report the article using the available reporting functionality built into our Platform See More