Explain How You Spent N3bn On COVID-19 — Group Tells Akwa Ibom Govt
studio.opera.com
2020-07-29 18:14:56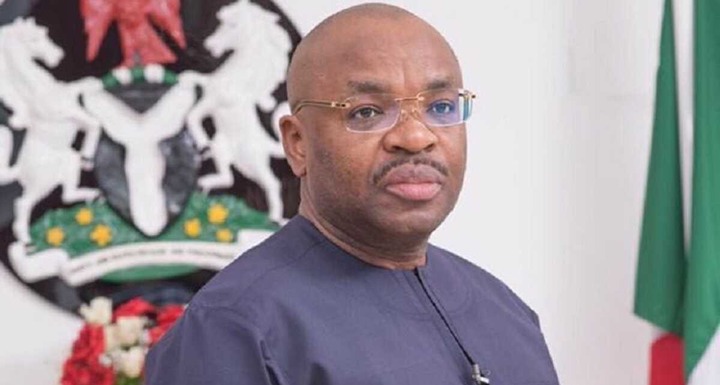 A group has called for a breakdown of the N3billion reportedly spent by the government in Akwa Ibom to contain COVID-19 in the State.
The Forum of Civil Societies Organisations (CSO), made the call on Wednesday saying a breakdown of the expenditure was necessary for third party accountability and transparency.
Three days ago, Governor Udom Emmanuel revealed that since the outbreak of COVID-19 in Nigeria, Akwa Ibom State was yet to receive any monetary support from the federal government.
Notwithstanding, he said that Akwa Ibom had spent N3 billion fighting the global pandemic in a state which now has 221 infections including seven deaths.
While CSO has praised the efforts of the government, it is however saying that an analysis of the expenditure is as important.
"First of all, the government has come out to mention that sum, which is commendable because that has been one of our advocacies, but the point is that we need to know exactly where the N3billion is channeled to," said Mr Harry Udoh, Chairman of CSOs in Akwa Ibom.
"To say you spent N3 billion, it makes it difficult to speak to it. Does that N3 billion include the donations that came which were published in Punch newspapers the other day? Without knowing exactly the details, it makes commentary on budget and expenditure quite difficult."
The Akwa Ibom state government had since completed the building of a new isolation centre to add to the existing ones – Infectious Disease Hospital, Ikot Ekpene and Ibom Specialist Hospital, Uyo.
The new centre, located at the General Hospital, Ituk Mbang, Uruan local government area, has space for 300 beds, a doctor quarters, a laboratory where samples are tested and administrative offices.
Last week, the State government started distributing the second round of palliatives to residents across the 31 local government areas of the State.
Distributed food items included garri, rice, flour, bags of salt, cartons of noodles, cartons of pasta, gallons of palm oil and sugar, among other items.
Governor Udom Emmanuel
However, speaking in an interview, Mr Udoh said: "For CSOs in the State, we need to exactly know the things that gulped the N3 billion.
"Was it on the building of the treatment centre at Uruan? Did they buy drugs with that money? Was it on laboratory test? We are aware that testing costs between N30,000 to N40,000 as we learnt in other States. If you are spending public funds, you should be able to make the account public."
Source: Opera News