A man transformed his bicycle into a motorcycle in lagos [Photos]
Nigerians are among the most brilliant people in the world, Before the colonial rule they met us with various kind of items which is locally made by our people.
We have our ways of preserving food and also means of sending messages through traditional ways, its very clear to the world that we are talented and blessed in every aspect of life.
Our main problem is our leaders who are very greedy and selfish to help the few special ones among us.
A nigerian man can manufacture a car but the government will not give him the necessary support to upgrade his production.
This greediness has result to our downfall among african countries, the poor also have their own role to play.
An average nigeria will not buy any made in Nigeria goods, he or she will prepare a foreign product.
Its indeed a great set back to us, we have to value our product first before any other foreign one.
At this point I have to comments president muhammadu buhari for his efforts towards border closure, he is only trying to help us realize we can depend on ourselves.
The picture below was posted by a facebook handle usman muhammad sade, He stated in hausa that a young Nigerian man transformed his bicycle to a motorcycle.
Usman have not disclosed his names but he make mentioned that he lives in Alaba Rago, in lagos state.
People like him worth scholarships abroad, they are good investment if they are properly supported by government.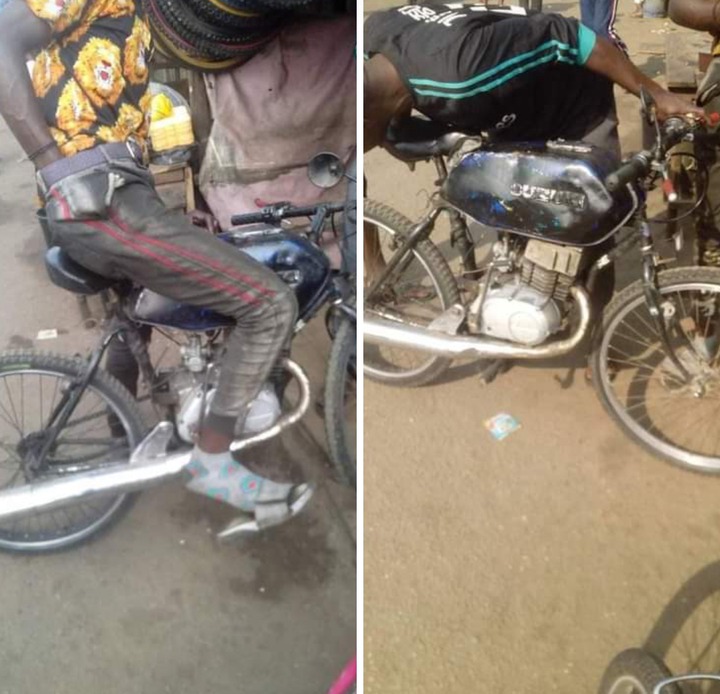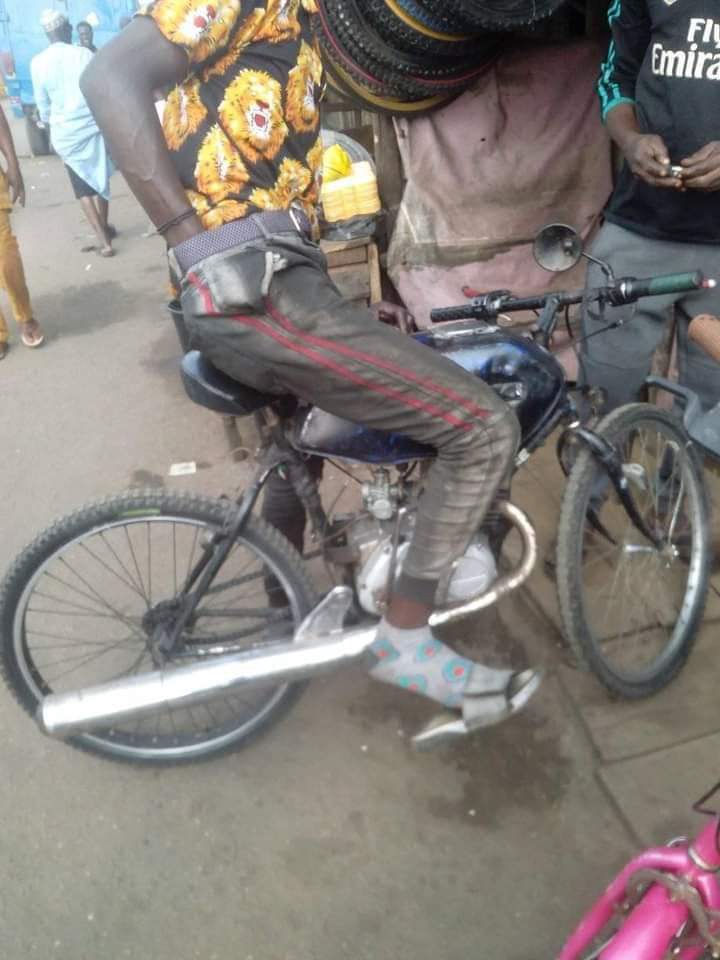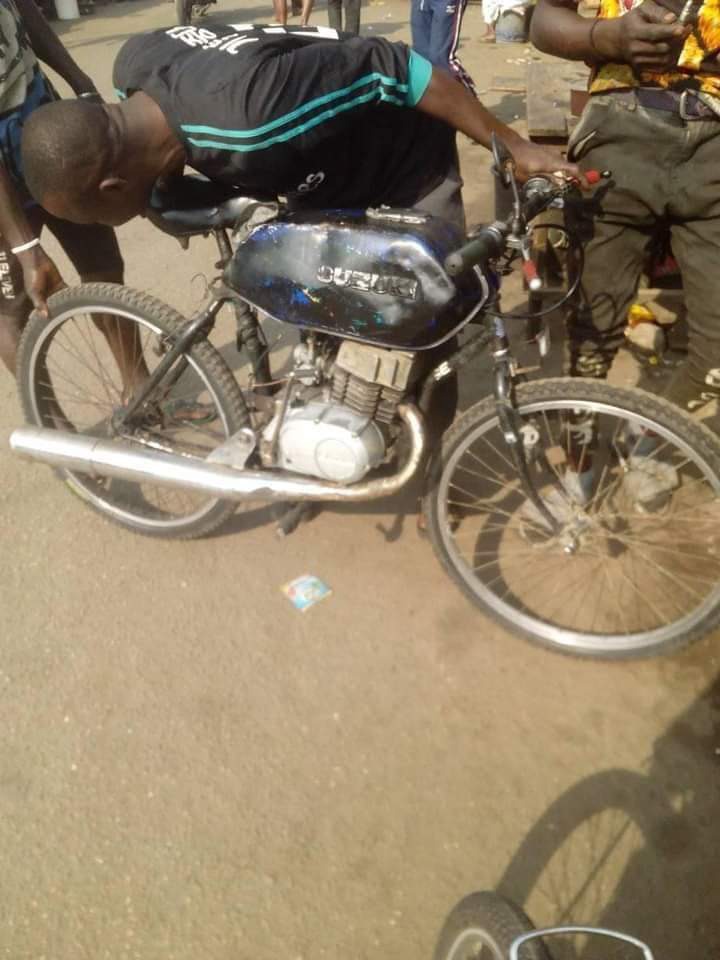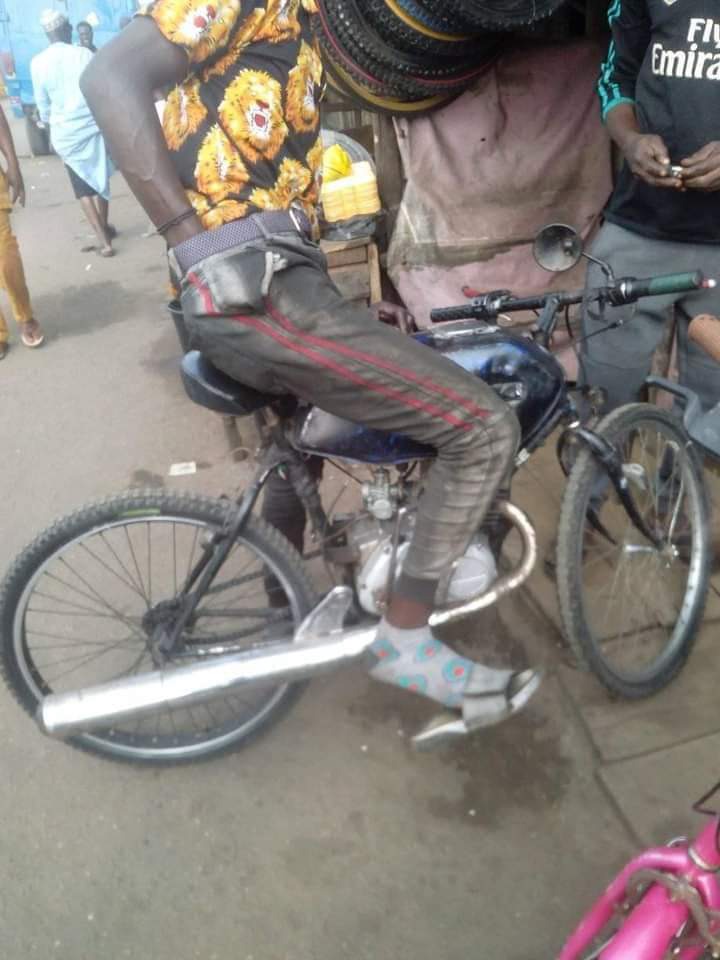 Source: MujahidSSaad (via Opera News )