Here Are All You Need To Know Concerning NYSC Re-Opening Of Camps (Details)
It is no longer a news that National Youth Service Corps(NYSC) will commence it's orientation course for 2020 Batch "B" on Tuesday 10th of November, 2020.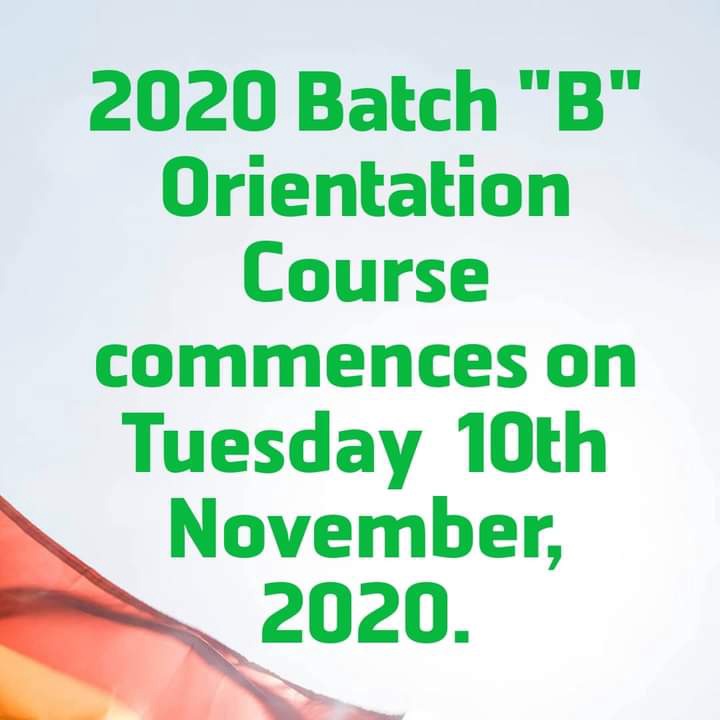 A lot of PCM's have been asking questions concerning the fate of NYSC Batch "A" Stream 2. In that case, Info2U is here to update you on all you need to know concerning NYSC reopening of camps.
Here are screenshots of frequently asked questions and the answers as provided by the NYSC on their Official page.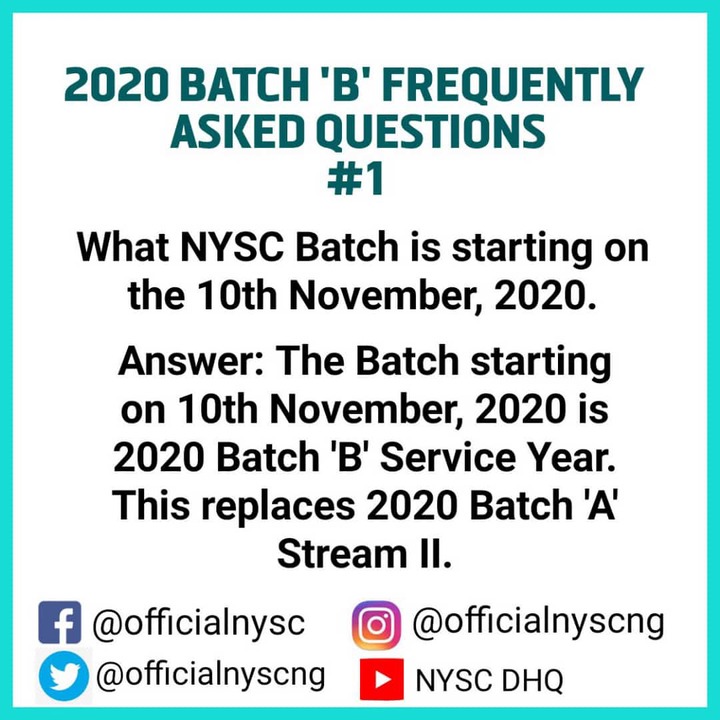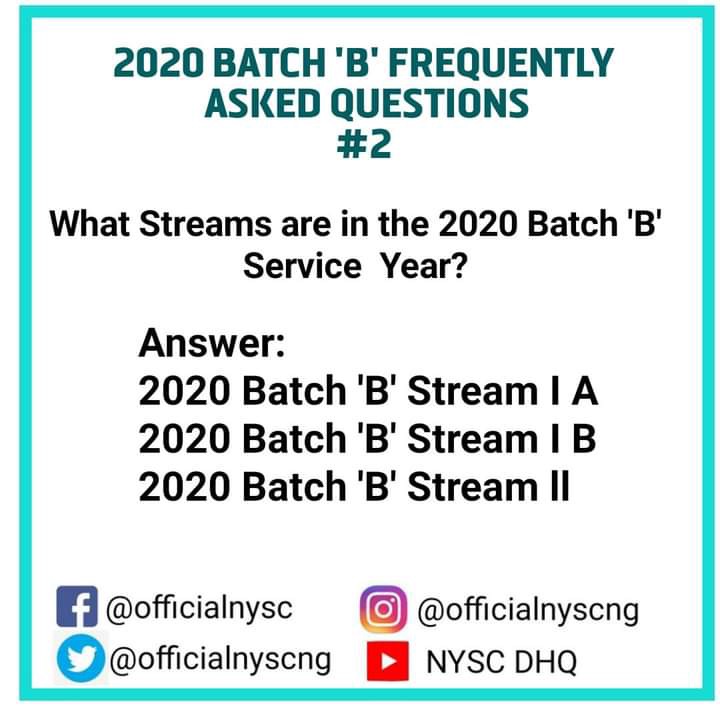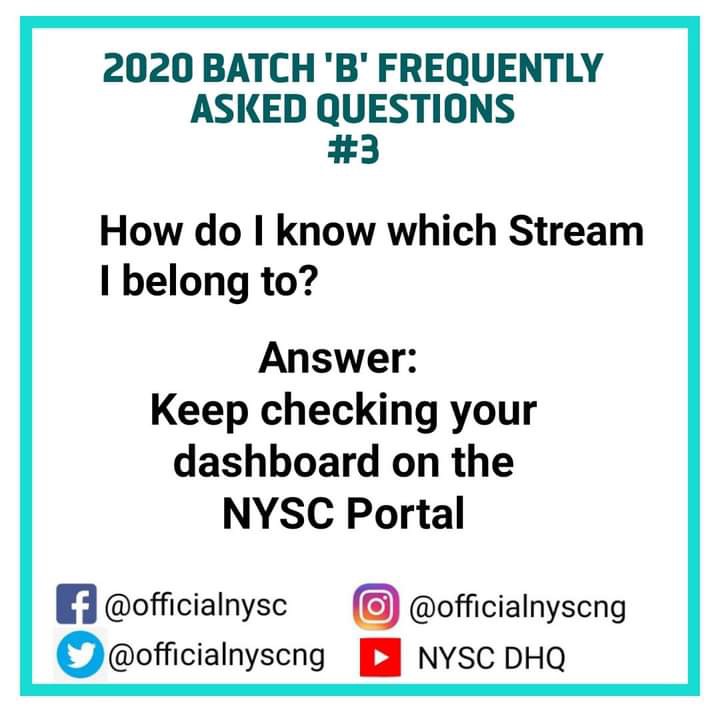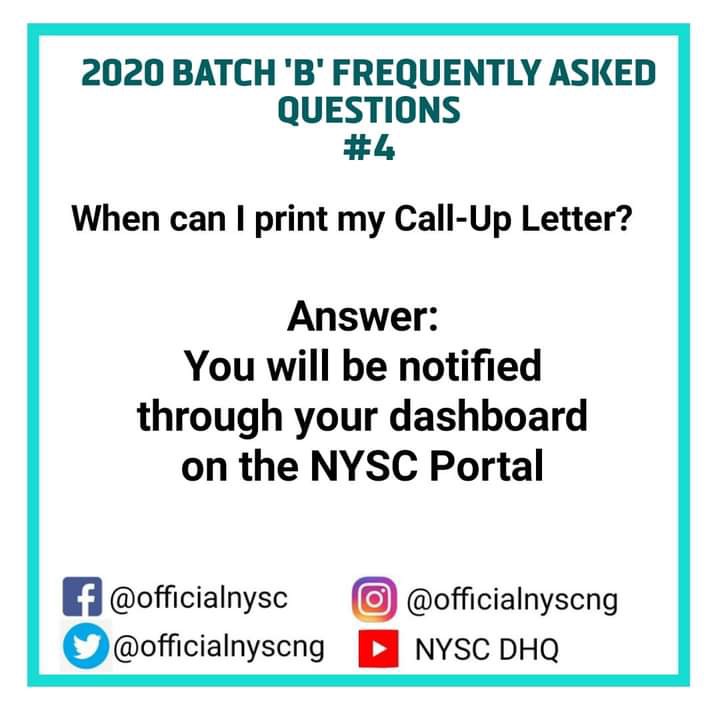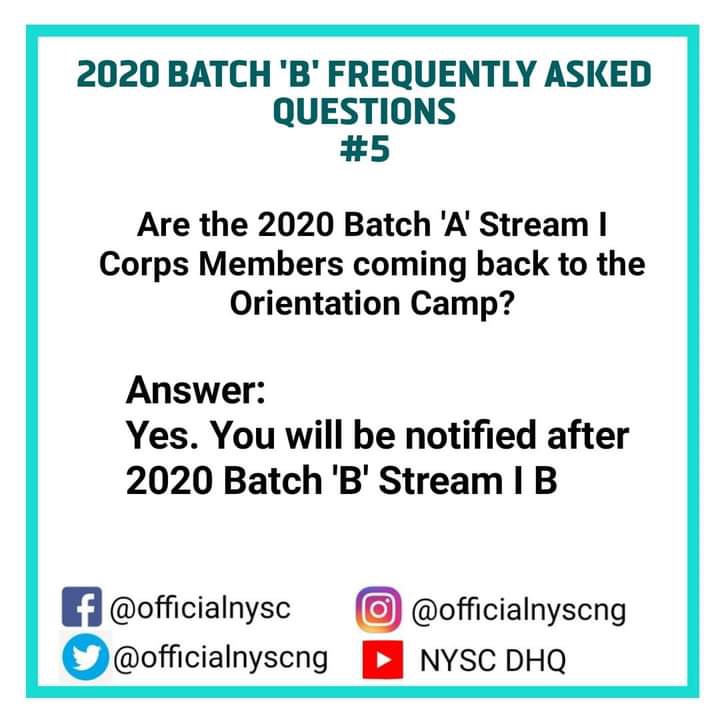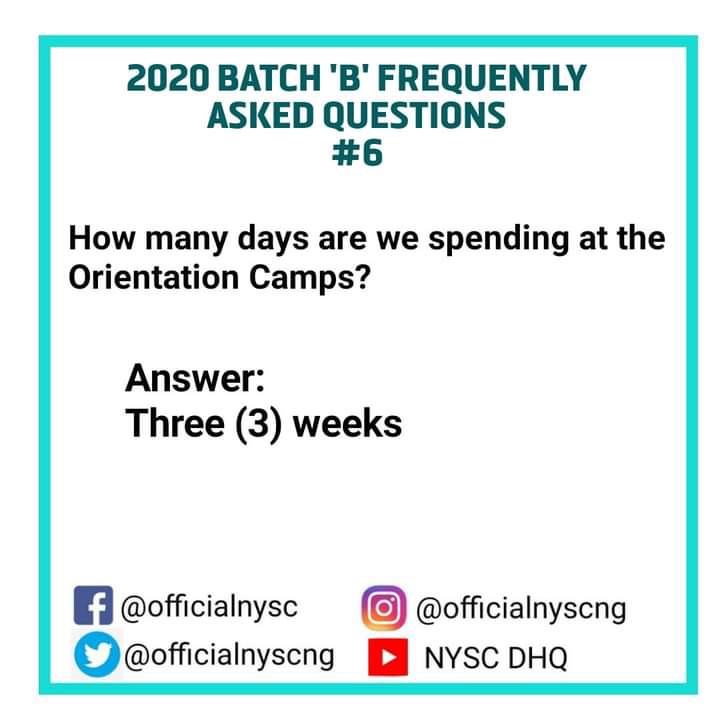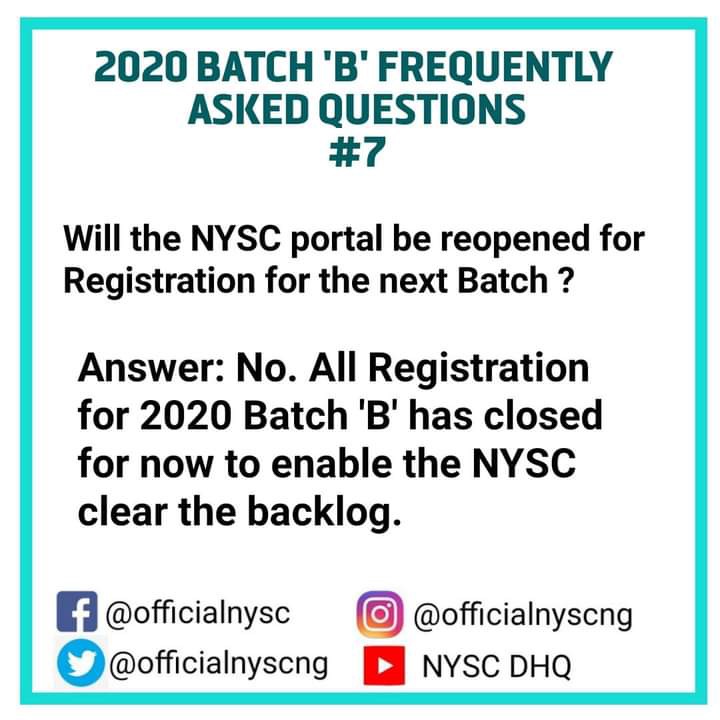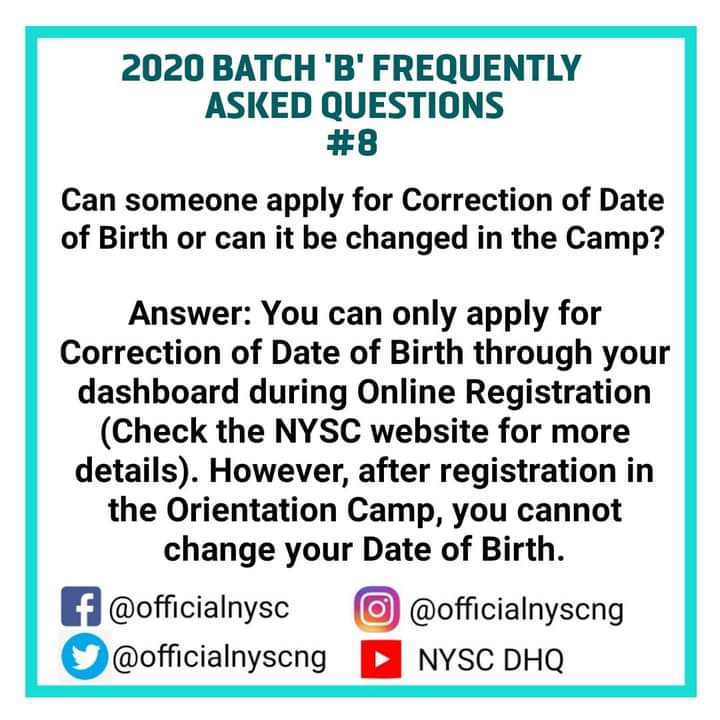 NYSC also took a step further by giving an answer to crucial questions asked by PCM's, especially when it was announced that every PCM must undergo COVID-19 test during registration In camp.
Read to the end to find answers to your questions.
Q. How will COVID-19 test be conducted and where?
Ans. At camp and you will be notified on the process in due course.
Q. What about those that did not report to their PPA and date has already passed?
Ans. They should report now, biometric is starting November, 2020.
Q. When will Batch A, 2020 officially report to their PPA?
Ans. If work has commenced in your PPA, you are expected to resume duty.
Q. Are PCM's going to redo medical certificate of fitness?
Ans. Yes, because Medica certificate of fitness is valid only for three months.
Q. Will all the streams in Batch B go to camp this year?
Ans. Each stream will spend 3weeks in camp.
Q. How are those that registered since February going to be selected?
Ans. It will be based on first come, first serve.
Note: don't let scammers claiming to be from NYSC official dupe you of your money. Stay tuned to Info2U on Opera news for more updates.
If you have any questions, ask in the comment section. If i have the answer, I will reply you. Thank you and stay safe.
Content created and supplied by: Info2U (via Opera News )