The Dollar to Naira exchange rate has decreased with N2.54 as the new rate stands at N381 to one Dollar. There's no doubt that the USD to NGN rate has always fluctuated both in the international market and in Nigerian black market.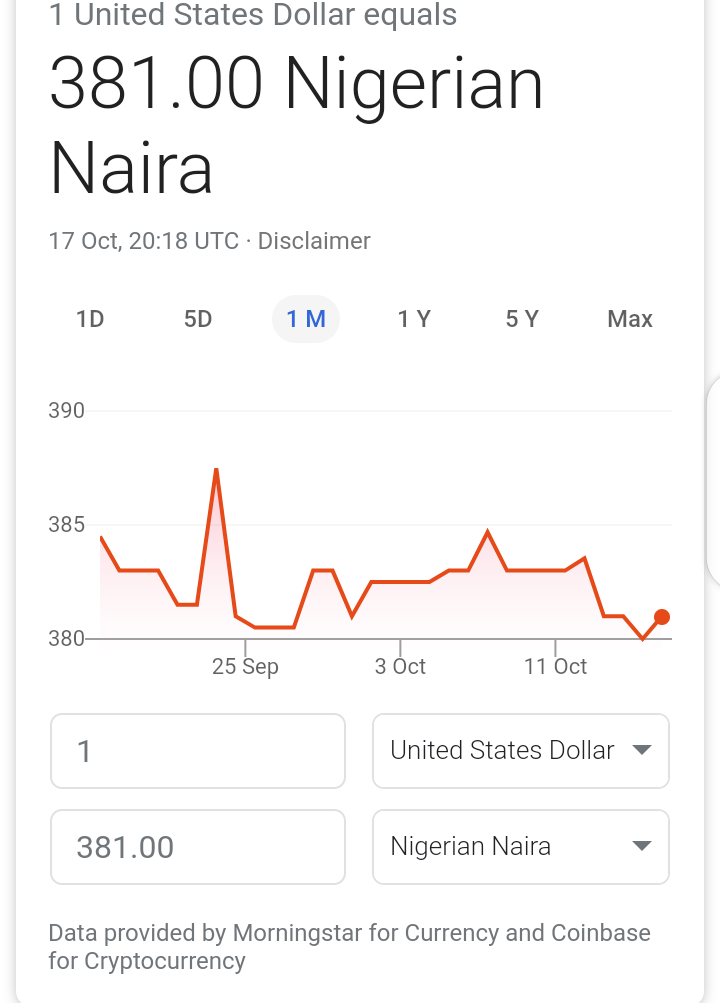 Today, if you have $1, you get N381 when you convert it to Naira. Although, the Federal Government promised to bring down the rate of Dollar to Naira to $1=N1, Nigerians are hoping that they fulfill their promises.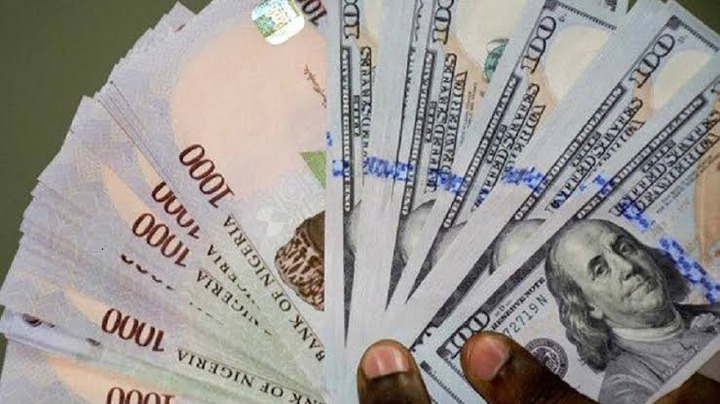 However, in Nigerian black market today, the exchange rate is N462. You buy at N457 and sell for N462. When we look at the whole month, Dollar was traded at N465 at the beginning of October on Thursday, October 01, 2020.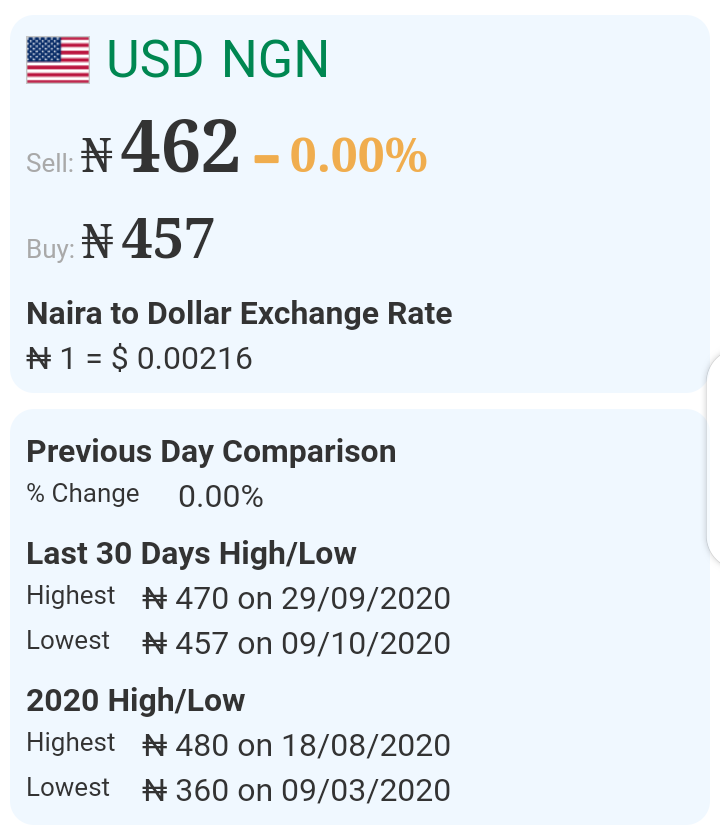 With US Dollar being traded at N462 now, we see a 0.65% decrease for US Dollar to Naira exchange rates for this October.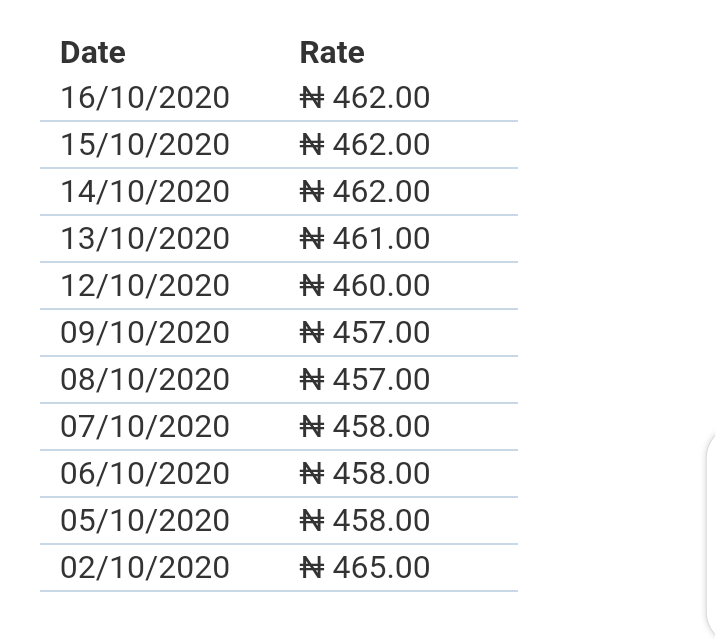 Do you think the government will fulfill this promise? Share your thoughts in the comment section below and share this article with your friends and family.
Source: NGN Rates.
Content created and supplied by: Dinma'sBlog (via Opera News )