Up Youths! After The Youths Fund Account Was Freezed, First Bank Got Hacked (Photos And Details)
Up Youths! After The Youths Fund Account Was Freezed, First Bank Got Hacked (Photos and details)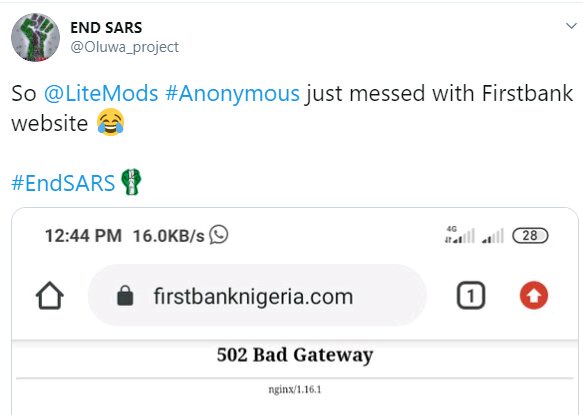 Following the protest the youths raised an account to be funded in support of the Nigerian youth campaign. As they set out to launch their own party named Youth Democratic Party (YDP). Although it has not been registered but while soon come to existence.
Regardless the difficulties and deaths youths have been experiencing since the commencement of #EndSARS Protest they got more encouraged rather than discouraged. So in other to ensure that they achieved their aim they launched the youth fund account.
Unfortunately, the youth fund account got Freezed by some banks. Trusty the Nigerian y I youths as most of them are computer gurus and internet wizard, recall that they have been hacking into Nigerian official websites to dig out vital informations. An anonymous Hacked the first bank website.
for over 35 minutes now their website have been down and it returns a blank page.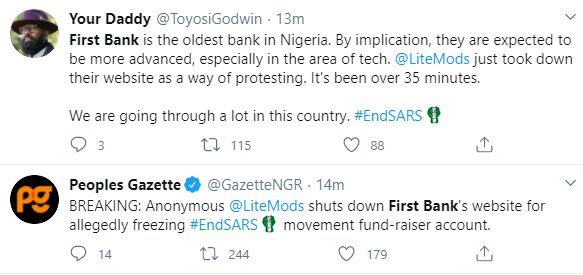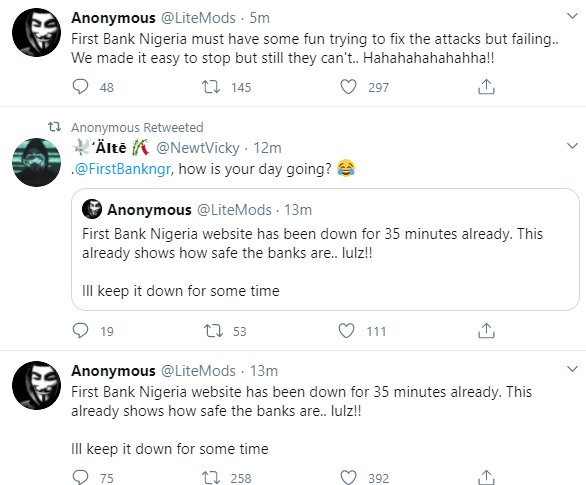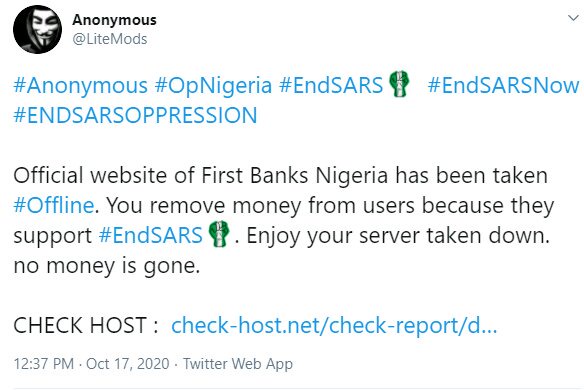 Drop your reactions below.
Like
Share
Follow
Content created and supplied by: Pidginreporter (via Opera News )