Arewa youth, this is no longer about SARS, it is about Nigeria and the southern youth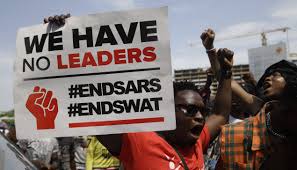 Since 2015, according to NEMA, SEMA and Nigerian military sources, Boko Haram alone have killed over 37,500 people, displaced an estimated 3.5 million or more, and wounded another 244,000 or more people!
Schools in the north east are in ruins, businesses erased, in some cases entire families wiped out, countless number kidnapped including over 80 priests and clergymen, especially of the Catholic Church!
More than 15 million children are currently out of school, surpassing the entire population of Togo, Sierra Leone and the Gambia...
Over 10 million Almajiris are roaming the streets of northern Nigeria, plates in hand, begging for food! Close to 3 million girls are given in marriage before they attain adulthood leading to increased cases of VVF etc...
The statistics are endless and very disheartening...
Yet, Buhari for equal amount of times budgeted a yearly over 300 million naira for kitchen utensils and for the turkeys and peacocks that roam the premises of Aso rock! He spends so much on pedicure and manicure, and photographs! He budgets a yearly over 1.5 billion for feeding, and in the 2020 Budget he is set to spend over N45million on fuel for generators...take note o, fuel for generatorsssssss
Arewa youths, this is no longer about SARS, it is about Nigeria and you need this fight more than southern youths!
Content created and supplied by: Eko4show (via Opera News )