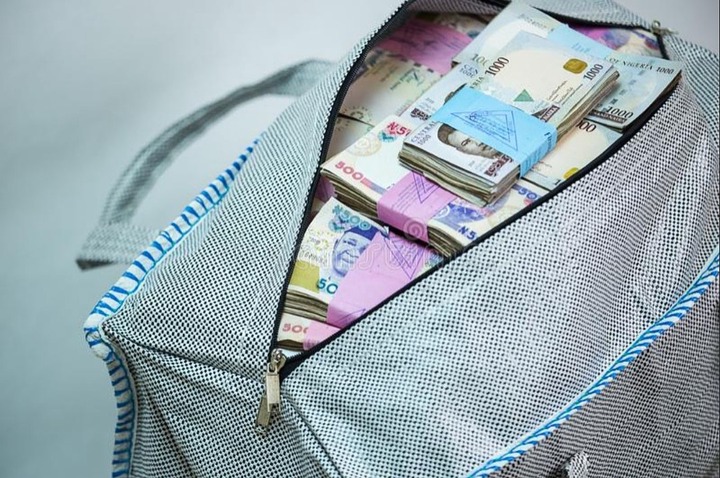 Nigeria is a country with many business opportunities. There are different needs that need to be met. Our large population offers a great market for a good business or product. The most prosperous companies in Nigeria are the ones that meet the basic needs of the people. This is real everyday business. I believe in real business. The businesses listed below are real businesses. These are companies that are often neglected every day, but offer millions to different businesses.
1. Garri Processing Factory - Garri is one of the most consumed food products in Nigeria. The product is sold even without ads. Most people who produce corn do it locally.
2. Palm Oil Business: Palm oil has many uses and from this you can get so many business opportunities. You can set up an oil palm plantation, a palm oil processing plant, or participate in the wholesale and retail of the product.
3. Primary and secondary education: This is another business that brings millions to homeowners if set up correctly. It is capital intensive, but very profitable.
4. Guest / guest house businesses: Although capital-intensive, hospitality and guest-intensive businesses are profitable and jobs are created.
5. Transportation Business: People have to move from one place to another. You can set up your transport company within or between the city.
6. Cosmetics Store: This involves the sale of basic and medicinal cosmetics such as creams, makeup and beauty products. Cosmetic shops sell a wide variety of beauty products and the market is huge.
7. Supermarket Store: People like to shop at good supermarkets like ShopRite and others for various reasons; buy in a quiet and safe environment, buy many things under one roof, to be able to make payments by electronic means like P.OS. machine, etc. This business is profitable, but has a capital-intensive standard supermarket.
8. Bag / Bottle Water Factory This is a popular business in Nigeria due to lack of water supply. The water in the bag seems to be saturated and has been the subject of discussion and controversy over possible bans for its contribution to environmental pollution. Therefore, I advise those who plan to start a business to consider the aspects of bottled water as well.
9. Poultry farming: This involves the cultivation of chicken for meat, eggs or both. There is a very large market for poultry products in Nigeria which has yet to be satisfied by local businesses as most of these products are imported. Other indirect issues related to poultry farming are the production of poultry feed.
10. LPG filling plant: Liquefied gas plant, LPG or gas cooker is becoming more and more popular in Nigeria and makes many people richer during the day. A considerable amount of capital needs to be started to get started and there are several requirements that regulatory bodies must meet before they can start the business. Still, the return on business is good.
11. Grocery store: is a store that sells food and commodities. This company is good because food products are one of the best selling products.
12. Restaurant: Well-established and well-established restaurants attract more people and earn more profits for business owners. When you open a restaurant business, you need to make sure that the meals used by experienced chefs are of good quality and of a high standard. Also ensure a good atmosphere and a clean environment.
13. Auto Mechanics Workshop - There are many auto mechanics workshops around us, but only a few of them are set up in a standard or correct way as they are in western countries. Vehicle mechanics workshops don't have to be very dirty, smelly, oily and cheeky. The mechanics of the car should also not be dirty and wear worn clothing. This is a wonderful opportunity to face. You can set up your own auto mechanic workshop where you recruit experienced car mechanics who are always on the set and use modern tools and equipment to shoot and solve problems in cars. People have to pay for their services at an ATM and there has to be a waiting area for customers who want to wait for their cars to be repaired.
14. Building Materials Warehouse: This business can be best developed in areas where new buildings are emerging. Products such as cement, shovels, trowels, pots, hammers, wheel arches, etc. can be sold.
15. Barber or hairdressing shop - Hairdressing services are always needed. There are many hairdressing workshops around us, but the lack of these are standard hairdressing salons as seen in western countries. You can even strengthen the business by turning it into a unisex hair salon for men and women. Men can get their hair done and women can also come and get their hair done.
16. Professional Car Wash: It is a company that also provides good returns if it is set up and maintained properly. The good thing about this business is that it has an initial start-up cost.
17. Catering, decorating and event planning: This business has a good market and low start-up costs.
18. Spare Parts Store - There are thousands of cars in our cities and countries. These cars break down easily due to our bad roads. It offers a great opportunity and market for those who sell auto parts. Before starting this business, you need to find out which cars are mainly used in the area where you want to start the business in order to ensure greater protection.
19. Gas station: This business is a gold mine. I don't have to tell you that. You should not ask any customer to buy at your gas station if the meters are accurate. However, the creation of a business is capital intensive and you have to meet the different requirements of the regulatory bodies.
20. Laundry and Dry Cleaning Services: I love and recommend companies that provide services to people. The reason is that the start-up costs of service companies are usually low. There is also very little or no risk of theft. Dry cleaning services are one of these businesses.
21. Printing: It is a business that does not occur too often and with little competition. Express printing of books, magazines, business cards, wedding cards, posters, vouchers, brochures.
22. Bakery: Every day people eat bread. Bread is one of the most common food products in Nigeria and even around the world. Try to offer different types, sizes and tastes if you want to start in this business. It also guarantees and maintains high quality.
23. Pharmacy store: It is a very profitable business. Many sick people prefer to go to the pharmacy to buy medicine instead of going to the hospital for lack of money. Most pharmacy stores in Nigeria are not owned by professional pharmacists. In many cases, homeowners have been familiar with the trade under an experienced person for several years or months. However, I recommend that you set up your own pharmacy store and hire a qualified pharmacist to manage it for you and not involve you in counterfeit and counterfeit products.
24. Hospital: You don't have to be a doctor or a physician to open your own hospital. If you have the capital, you can build your hospital and doctors, nurses, laboratory scientists, and so on. Quote yourself.
25. Shops for phones, laptops and accessories: people can't do without phones. In fact, phones are one of the best selling products. New smartphone models are being developed daily and people will continue to buy them and the associated accessories.
26. Power Generation Stores - Until the problem of power supply in Nigeria is solved, the purchase of materials that will generate energy will always be big and the people who sell the power generation groups will always do business.
27. Furniture Sales Store: You don't need to be a carpenter to have a furniture store. You can buy luxury furniture and sell it in your showroom.
28. Musical equipment and P.A. system sales - Churches and organizations will continue to grow and always buy loudspeakers and musical instruments.
29. Rental of houses for housing: housing needs will always increase as the population increases and as the government does not play a major role in providing housing to people, private housing investors always they will do business. If you have money, you can buy or build rental flats.
30. Standard tailoring: I mean well-organized and standard clothing stores. I know a tailor who only deals in business attire. It costs at least N100k to work a dress. Most of his clients are wealthy politicians and businessmen.
31. Sales of kitchen utensils and food: products ranging from plates, stoves, gas hobs, microwaves, cutlery, heaters, mixers, etc. They can be sold in a kitchen store. People will always buy these items for the home. If people get married and have their home, they will always need these items for their new home. These items are always bought as wedding gifts for the bride and groom. This increases the demand for them.
32. Wine and Liquor Store: Events are held in Nigeria every week. These events are always served drinks and wine. There is a huge demand for these products. Most of the time, those who own this business usually have a warehouse to store the product and a van to deliver it. They also relate to major distributors or suppliers, who will help them get the products at cheaper prices.
33. Boutique: People have to wear clothes. The man must provide for his clothing needs. A store sells items ranging from shoes, clothing and accessories. People spend thousands of naira every year on clothing items, which makes the business profitable.
34. Purchase of electrical / electronic appliances: The products that can be sold in the store range from electrical cables for construction, stabilizers, electric fans, refrigerators, washing machines, contactors, switches, lighting accessories, etc. . every day and is in high demand.
35. Children run a store: There is a great demand for this business, because parents give more preference when buying clothes for their children before thinking about their own clothes. This store sells a variety of baby clothes and sanitary supplies.
36. Business in cold rooms: This business is not too popular. Still, it secretly makes a lot of people rich! This involves storing and storing chicken, turkey, fish, agenda items, and other perishable food materials in a cold room. You can make money by asking people to store their products in their cold room or by keeping your room cold within the reach of the above items and selling them to retailers and consumers.
37. Rice farming: Investing in rice production is one of the most lucrative farms you can ever do. As the population grows, so does the demand for rice. According to the findings, Nigerians consume about 5.5 million tonnes of rice annually and produce 3.6 million tonnes locally. This shows that our local production is well below our consumption. Most of the rice consumed in Nigeria is imported and therefore can be involved in the production of rice in Nigeria, and this can help fill the void and make you rich.
38. Fish farming: Fish is one of the most affordable sources of protein in Nigeria. The poor and the rich eat fish. Almost any soup or meal is cooked in Niger without the use of fish. Therefore, it is a profitable adventure to engage in farming, selling and distributing fish as there is a huge demand for fish all over Nigeria. Fish farming is the most common fish farming in Nigeria. You can start this small-scale business by setting up your own fish pond using a 1000-liter open plastic container. There you have it!
These are the 38 businesses on our list. Check out this page from time to time as we continue to make a list of new business ideas as we go deeper. Don't be discouraged by the number of people already doing the businesses you want to do. The fact that a lot of people do this proves that business is good. If the business does not go well, no one will participate. Most of these businesses are not done in a professional and standard way either. What you need to think about is how the game will increase. Think about how you can add more professionalism, quality, creativity, standard and uniqueness to companies and make them better, more attractive and more profitable than everyone else. That's what employers think!
What do you think of the most profitable businesses in Nigeria? Are there other very profitable businesses that you think we haven't addressed in this article? Let me know by using the comments section below.
If you found this article useful, kindly share it with friends on one of the social media platforms at the top or bottom of the article.
Content created and supplied by: TelemonyRelationship (via Opera News )
Opera News is a free to use platform and the views and opinions expressed herein are solely those of the author and do not represent, reflect or express the views of Opera News. Any/all written content and images displayed are provided by the blogger/author, appear herein as submitted by the blogger/author and are unedited by Opera News. Opera News does not consent to nor does it condone the posting of any content that violates the rights (including the copyrights) of any third party, nor content that may malign, inter alia, any religion, ethnic group, organization, gender, company, or individual. Opera News furthermore does not condone the use of our platform for the purposes encouraging/endorsing hate speech, violation of human rights and/or utterances of a defamatory nature. If the content contained herein violates any of your rights, including those of copyright, and/or violates any the above mentioned factors, you are requested to immediately notify us using via the following email address operanews-external(at)opera.com and/or report the article using the available reporting functionality built into our Platform See More