Four Ways To Become Successful In Live
studio.opera.com
2020-08-01 10:10:19

Everybody wants to be successful in life but its not everybody that wants to go through the stages and challenges of success.
Success don't come yo people without them striving for it.
Success is when you have achieved what you want.
The four keys to success are:
1. Set Your Goals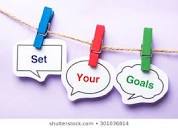 Goals means something that you hope to achieve in the future or something you want to achieve in a short time or long time.
To become successful, you have to know what you want, you have to make a scale of preference based on the importance of the things you want.
When you want to set goals, you look around you, check the challenge, that you will face. It is always nice to say i want to become a pilot when i grow up but the process of becoming a pilot some people don't want to grow through it.
Process here talks about steps you have to follow to achieve your goals.
2. Plan

This is the most important aspect of success because a person cannot just wake up a day and say he wants to be successful without proper planning in place.
Planning is the process of thinking about and deciding on a plan for achieving or making something.
Success demands accurate planning and strategies. It is said that if you fail to plan then you plan to fail.
Take an example of Aliko Dangote who is one of the richest man in the world. He did not wake up one day and became successful rather he made accurate plans and that's why he is where he is today.
3. Ready to Face Challenges
Challenge is something that tests strength, skill or ability especially in a way that is interesting.
There is no successful man today that have never faced challenge in one way or the other. There is no short cut to success.
Take an example of a person that says he wants to become a soldier but he is not ready to go through all the drills and exercise before he becomes a soldier.
A person cannot succeed without sacrificing anything.
4. Learn New Things Everyday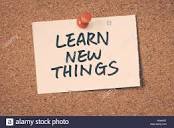 Learning as it is said is the knowledge gained through reading and study.
When we talk about learning it means getting ideas about what you don't know.
There are people who wake up everyday and and go out then come back the same way without leaning anything throughout the day.
A successful person is not the lousy type, a successful person does not talk too much.
For a man to be successful he mist always learn a new thing daily be it little or large, learning is learning.
Learning a new word in English language everyday is better than going to bed empty without learning anything.
Source: Opera News