Get a glass of water or your favorite drink because In this article I will reveal to you
What is Drop Shipping
How profitable it is
Benefits
Disadvantages
how you can run it professionally and profitably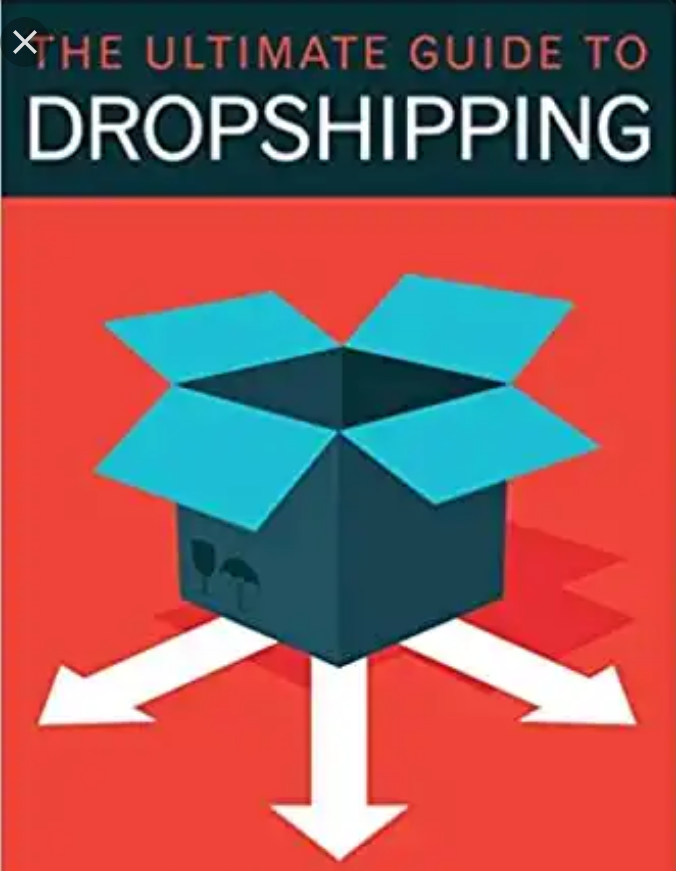 You will definitely see a reason to smile to the bank If you follow this guide well
What's in this guide?
The phrase "dropshipping" evokes a wide array of responses. Some believe it's a great way to get started with ecommerce. Others immediately discount it, having heard about too many drop shipping related scams and promise-the-moon information products. With so many rumors and so much misinformation floating around, it's hard to know what to believe — which is why i wrote this guide. This is the most detailed and thorough guide to drop shipping you'll not find anywhere. No scams or sales pitches here just the honest truth, written by folks who have used dropshipping to create large, successful ecommerce businesses. I won't be telling you what i think might work, i'll tell you what i know will work based on real-world experience.
This guide will teach you everything you need to know to get your own dropshipping business off the ground while avoiding the costly mistakes that can kill new dropshipping ventures. We'll discuss everything from dropshipping basics to operating a dropshipping business and dealing with some of the problems that arise.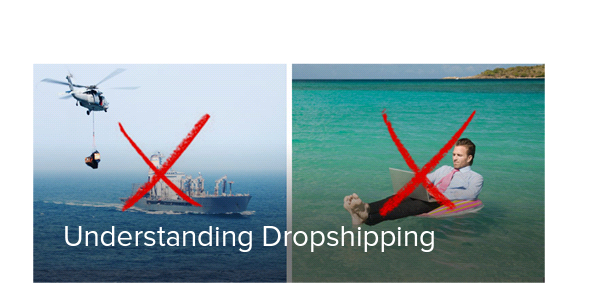 What is Dropshipping
Dropshipping is a supply chain management method in which the retailer does not keep goods in stock but instead transfers it's customer's orders and shipment details to either the manufacturer, another retailer or a wholesaler, who then ships the goods directly to the customer.
As in retail business, the majority of the retailers make their profit on the difference between the wholesale and retail price
Is Dropshipping moving?
Take a look at interest over time, past 5 years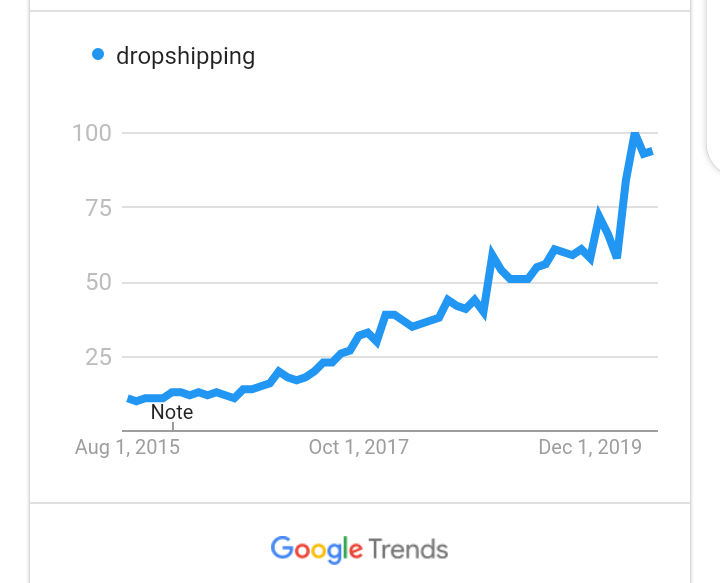 You can see that it did get a dip last year, it's still going strong. And, if you check the Google trends for US, you will notice that more people within the United States are searching for dropshipping terms. It is a shocking surprise.
The trend highlights five year data and shows how popular it has become in the last few years alone.
Is it profitable
Yes. Dropshipping is still profitable in 2020 because of the number of ecommerce activities taking place around the world. It is not only profitable but thriving! Ecommerce and dropshipping profits have reached over $4 billion, which is a 7 percent year on year increase for the last 10 years.
Moreover, small retailers are seeing an almost 30% increase in conversion rates through smartphones.
Let's say you want to know how to start a dropshipping store and aim to earn $100,000 per year from it. How many products should you sell?
For example
You get a product of $15 from AliExpress and you sell it for $30. After cutting the shipping costs and the cost of advertisements, your actual profit over the product is $10.
So, in order to make $100,000 per year you need to sell at least 1000 product per month.
$10 profit x 1000 orders = $10,000 per month
$10,000 per month x 12 = $120,000 per year
So, if your idea of a successful dropshipping store is to earn $100,000 per year, then you need to sell at least 34 orders per day.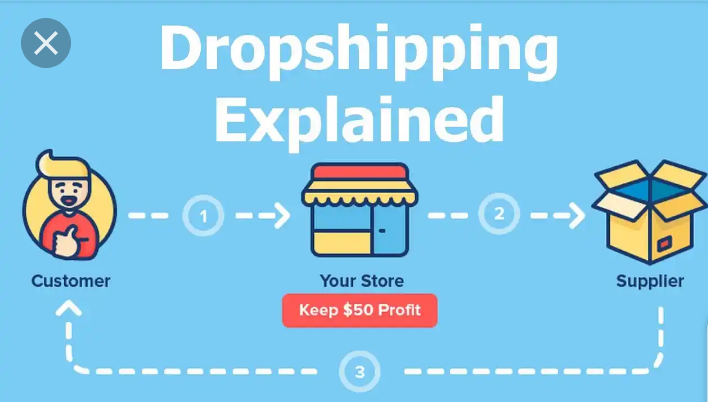 Benefits
Less capital is required
Probably the biggest advantage to dropshipping is that it's possible to launch an e-commerce store without having to invest thousands of dollars in inventory up front. Traditionally, retailers have had to tie up huge amounts of capital purchasing inventory. With the dropshipping model, you don't have to purchase a product unless you already made the sale and have been paid by the customer. Without major upfront inventory investments, it's possible to start a successful dropshipping business with very little money.
EASY TO GET STARTED
Running an ecommerce business is much easier when you don't have to deal with physical products. With dropshipping, you don't have to worry about
a. Managing or paying for a warehouse
b. Packing and shipping your orders
c. Tracking inventory for accounting reasons
d. Handling returns and inbound shipments
c. Continually ordering products and managing stock level
LOW OVERHEAD
Because you don't have to deal with purchasing inventory or managing a warehouse, your overhead expenses are quite low. In fact, many successful dropshipping businesses are run from a home office with a laptop for less than $100 per month. As you grow, these expenses will likely increase but will still be low compared to those of traditional brick-and-mortar businesses.
FLEXIBLE LOCATION
A dropshipping business can be run from just about anywhere with an internet connection. As long as you can communicate with suppliers and customers easily, you can run and manage your business.
WIDE SELECTION OF PRODUCTS
Because you don't have to pre-purchase the items you sell, you can offer an array of products to your potential customers. If suppliers stock an item, you can list if for sale on your website at no additional cost.
EASY TO SCALE
With a traditional business, if you receive three times as much business you'll usually need to do three times as much work. By leveraging dropshipping suppliers, most of the work to process additional orders will be borne by the suppliers, allowing you to expand with fewer growing pains and less incremental work. Sales growth will always bring additional work, especially related to customer service, but business that utilize dropshipping scale particularly well relative to traditional ecommerce businesses. All these benefits make dropshipping a very attractive model to both beginning and established merchants. Unfortunately, dropshipping isn't all roses and rainbows. All this convenience and flexibility comes at a price.
Disadvantages
LOW MARGINS
Low margins are the biggest disadvantage to operating in a highly competitive dropshipping niche.
Because it's so easy to get started and the overhead costs are so minimal, many merchants will set up shop and sell items at rock-bottom prices in an attempt to grow revenue. They've invested so
little in getting the business started so they can afford to operate on minuscule margins. True, these merchants often have low-quality websites and poor (if any) customer service. But that won't stop customers from comparing their prices to yours.
This increase in cut throat competition will quickly destroy the profit margin in a niche. Fortunately, you can do a lot to mitigate this problem by selecting a niche that's well suited for dropshipping.
INVENTORY ISSUES
If you stock all your own items, it's relatively simple to keep track of which items are in and out of stock. But when you're sourcing from multiple warehouses, which are also fulfilling orders for other merchants, inventory changes on a daily basis. While there are ways you can better sync your store's inventory with your suppliers', these solutions don't always work seamlessly, and suppliers don't always support the technology required.
SHIPPING COMPLEXITIES
If you work with multiple suppliers, as most drop shippers do, the products on your website will be sourced through a number of different drop shippers.
This complicates your shipping costs.
Let's say a customer places an order for three items, all of which are available only from separate suppliers. You'll incur three separate shipping charges for sending each item to the customer, but it's probably not wise to pass this charge along to the customer, as they'll think you're grossly overcharging for shipping! And even if you did want to pass these charges along, automating these calculations can be difficult.
SUPPLIER ERRORS
Have you ever been blamed for something that wasn't your fault, but you had to accept responsibility for the mistake anyway? Even the best dropshipping suppliers make mistakes fulfilling orders, mistakes for which you have to take responsibility and apologize. And mediocre and low quality suppliers will cause endless frustration with missing items, botched shipments and low-quality packing, which can damage your business reputation.
Is It Worth It?
As we initially warned, dropshipping isn't a perfect, stress-free way to build a successful business. The model has some definite advantages but comes with a number of built-in complexities and problems you'll need to be able to address. We'll be examining these problems – and how to best address them, read on, The good news is that with some careful planning and consideration, most of these problems can be resolved and need not prevent you from building a thriving, profitable dropshipping business.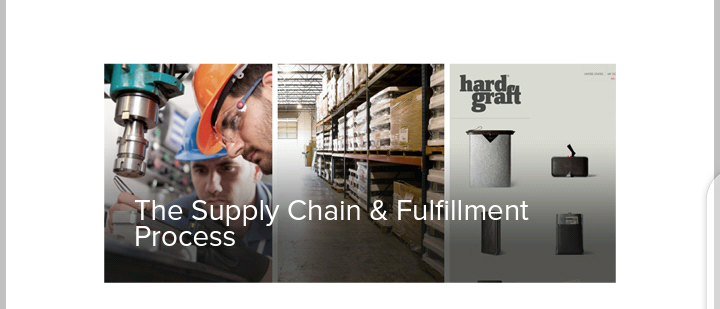 The supply chain and fulfilment process
"Supply chain" is a fancy term describing the path a product takes to go from conception through manufacturing and finally into the hands of a customer. If we were talking with hard-core supplier chain gurus, they'd insist a product's supply chain reaches all the way to the mining of the materials (like oil and rubber) used to manufacture an item. But that's a little intense. For the purposes of this guide, we don't need to get quite that detailed. You simply need to understand the three most applicable players that make up the dropshipping supply chain: manufacturers, wholesalers and retailers. So here we go:
MANUFACTURERS
Manufacturers create the product and most do not sell directly to the public. Instead, they sell in bulk to wholesalers and retailers. Buying directly from the manufacturer is the cheapest way to purchase products for resale, but most have minimum purchase requirements you'll need to meet. You'll also need to stock and then re-ship the products when selling them to customers. For these reasons, it's often easier to buy directly from a wholesaler.
WHOLESALERS
Wholesalers buy products in bulk from manufacturers, mark them up slightly and then sell them to retailers for resale to the public. If they do have purchasing minimums, they're generally much lower than those required by a manufacturer. Wholesalers will usually stock products from dozens, if not hundreds, manufacturers and tend to operate in a specific industry or niche. Most are strictly wholesaler operators, meaning they sell only to retailers and not directly to the general public.
Here's a sample of how the entire ordering process might look:
Step 1. Customer Places Order With Phone Outlet Mr. Paul needs a case for his new smartphone and places an order via Phone Outlet online store. Once the order is approved, a few things happen:
Phone Outlet and Mr. Paul get an email confirmation (likely identical) of the new order that is automatically generated by the store software.
Mr. Paul's payment is captured during the checkout process and will be automatically deposited into Phone Outlet's bank account.
Step 2. Phone Accessory Outlet Places the Order With Its Supplier This step is usually as simple as Phone Outlet forwarding the email order confirmation to a sales representative at Wholesale Accessories. Wholesale Accessories has Phone Outlet credit card on file and will bill it for the wholesale price of the goods, including any shipping or processing fees.
NOTE: Some sophisticated dropshippers will support automatic XML (a common format for inventory files) order uploading or the ability to place the order manually online, but email is the most common way to place orders with dropshipping suppliers because it's universal and easy to use.
Step 3. Wholesale Accessories Ships the Order Assuming the item is in stock and the wholesaler was able to successfully charge Phone Outlet card, Wholesale Accessories will box up the order and ship it directly to the customer. Though the shipment comes from Wholesale Accessories, Phone Outlet name and address will appear on the return address label and its logo will appear on the invoice and packing slip. Once the shipment has been finalized, Wholesale Accessories will email an invoice and a tracking number to Phone Outlet.
Finding Wholesale Suppliers
Now that you can spot a fraud from the real deal, it's time to start searching for suppliers! You can use a number of different strategies, some more effective than others. The methods below are listed in order of effectiveness and preference, with our favorite methods listed first: Contact the Manufacturer This is our favorite way to easily locate legitimate wholesale suppliers. If you know the product(s) you want to sell, call the manufacturer and ask for a list of its wholesale distributors. You can then contact these wholesalers to see if they dropship and inquire about setting up an account. Since most wholesalers carry products from a variety of manufacturers, this strategy will allow you to quickly source a selection of products within the niche you're exploring. After making a couple of calls to the leading manufacturers in a niche, you'll quickly be able to identify the leading wholesalers in that market. Search Using Google Using Google to find high-quality suppliers may seem obvious, but there are a few rules to keep in mind:
1. YOU HAVE TO SEARCH EXTENSIVELY Wholesalers are terrible at marketing and promotion, and they're definitely not going to top the search results for "wholesale suppliers for product X." This means you'll likely have to dig through LOTS of search results, possibly hundreds, to find the wholesaler's website listed way down at 65.
2. DON'T JUDGE BY THE WEBSITE Wholesalers are also notorious for having poorly designed '90s-style websites. So while a quality site may indicate a good supplier in some cases, many legitimate wholesalers have cringe-worthy home pages. Don't let the poor design scare you off.
3. USE LOTS OF MODIFIERS
Wholesalers aren't doing extensive SEO to ensure you find their websites, so you might need to try various search queries. Don't stop at just "[product] wholesaler." Try using modifiers such as "distributor," "reseller," "bulk," "warehouse" and "supplier."
There are a number of different supplier directories, and a comprehensive review of all of them is beyond the scope of this guide. Instead, we've highlighted some of the most well-known supplier directories online. Pleas enote we are not endorsing any of these directories, we're simply providing you with some options.
Doba
Salehoo
AliExpress
DHGate
And many others
Final Words!
Dropshipping is not dead. It is still a lucrative business model and anyone with the right insights can reap huge profits by using it wisely.
Drop your question on the comment box and don't forget to share
Please follow for interesting article, thanks for reading
Think it's important? Share it
Content created and supplied by: Stainlessnews (via Opera News )
Opera News is a free to use platform and the views and opinions expressed herein are solely those of the author and do not represent, reflect or express the views of Opera News. Any/all written content and images displayed are provided by the blogger/author, appear herein as submitted by the blogger/author and are unedited by Opera News. Opera News does not consent to nor does it condone the posting of any content that violates the rights (including the copyrights) of any third party, nor content that may malign, inter alia, any religion, ethnic group, organization, gender, company, or individual. Opera News furthermore does not condone the use of our platform for the purposes encouraging/endorsing hate speech, violation of human rights and/or utterances of a defamatory nature. If the content contained herein violates any of your rights, including those of copyright, and/or violates any the above mentioned factors, you are requested to immediately notify us using via the following email address operanews-external(at)opera.com and/or report the article using the available reporting functionality built into our Platform See More