Fiction: How I came into an Unexpected Fortune from a Very Poor Family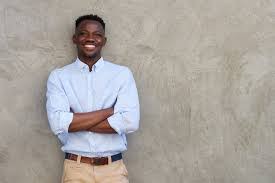 Coming into this world to a poor family was never the plan. We all would live in rich homes if given the opportunity to choose. But then, I can't blame myself, my parents or God.
My name is Charles, the legal owner of this article. What you are about to read now is just a fictional story with lot of things to learn.
Please read carefully and drop a comment.
You can also encourage me by sharing the post to others, giving me more suggestions and corrections. Thank you.
Main Story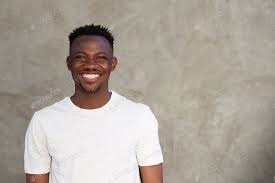 My name is Charles Hananiah, I'm from the northeastern part of Nigeria, Adamawa state precisely. My father, Mr Hananiah is just a local village farmer. He cultivates different types of crops. My mother Mrs Janet Hananiah, on the other hand is a poultry farmer. She rears various types of poultry birds. I have two younger sisters name Simi and Naomi. Most times, Simi and Naomi helps my mother in managing her poultry farm. They help her out in the sales of eggs and chickens.
My work is far different from what they all do. I'm known as the famous village engineer. I repair radios, TVs, torchlights and a lot of electronic devices. I have a friend name Pam, a very close friend, a friend indeed. He usually comes to my shop to keep me company and also, to learn some stuffs from.
Despite all these things I've listed above, we were still poor and tag as one in my village. We all wished to have a rich relative, but everyone related to us were as poor as we are.
My Dad had told Mr Boniface how he missed his only chance of becoming when when he was young, just because he refused to leave my mother alone in the village, because he love her. Mr Boniface is our neighbour who no one knows his route. People say that he was banished from his village because he stole something very important from the king, but he seems good and nice here, and father always have a good time with him.
My father personally told me how he struggled to be rich, but all to no avail.
Pam Left the village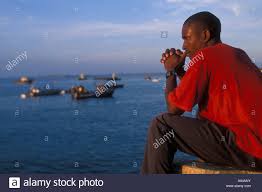 It been three days now since I last visited my shop, and a lot of people have been calling me for work. On my way to my shop, I met Pam and we walked together. While walking, he told me about a business man his father introduced him to. He also told me that he will soon be leaving the village to start work in the city with the young man. At that moment, all what I wished for was an opportunity to go to the city. "I'm tired of living an underground life", I said to myself. When we got to my shop, it was broken and the shop was empty. I was shocked at first. I thought it was a dream, but wait, this is more than just a dream. Pam was left speechless on seeing the whole place being messed up.
It was like my whole world has ended. My savings can't get me new working tools, and I also have to pay those whose devices were stolen in the shop. When I got home, I told my parents everything and they were all speechless. My mom decided to assist me in paying for those who will come asking after their things. She had to sell almost all her chickens and turkeys just to support me.
One week later, every issue had been settled and everything is now normal. We Lal decided to support our father fully since we have nothing to do again aside from farming. My business is gone, so is my mom's own too. Going to the bush to farm was the only way we could survive. It was the only way we could provide for ourselves. I go to farm almost everyday, and when I get back, I spend most of my time discussing with our neighbour, Mr Boniface. He tells me more future about life and educate my about the future. He was a good and nice man, and I love spending time with him.
Early in the morning the next day, I heard someone calling my name. I woke up to check who was that. It was Pam. He wanted to let me know that he would be travelling to the city for work that very day. This was too sudden than I expected. "So I'm going to miss my friend?" I thought to myself. I escorted him to where he got a bike which took him to the village bus stop. I was really empty while returning home. I had no friend in the village because we were poor, even my girlfriend left me after my shop was robbed. Now, my only friend has left, "what am I going to do?" I'm now alone, a one man army.
The unexpected story of Mr Boniface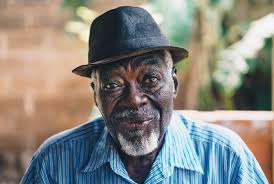 One day while discussing with our neighbour, Mr Boniface, he told me he had a son in the city, prince Eric. He said he don't talk about his son because he never wanted anyone to know about him. That very day was the day he told me that his father was a king, but when he died, the throne was forcefully and wrongfully taken from his family. He also told me that he never stole anything from the king. He said he only took the "Acha" staff which signifies authority. He said only a true king can lift up the staff. When they couldn't find the staff, they had to banish him with the offense of stealing the king's money.
I was totally Confused when I got to my room. What more do I have to know about him? Was he telling me the truth? Does he even knew what he was saying? All these questions swam through my mind as I was about going to sleep.
The next day after morning prayers, I told my whole family about what Mr Boniface told me the previous day. They all looked at me and laughed out loud. As if I was the real joker. My father didn't believe and said it was a lie. He can never be from a royal family. My father also said that he wasn't surprised because this is how poor people think. I was confused but then, I had to believe my father.
Two days later I received a letter from Pam telling me how everything was going well in the city. He told me that his new boss is a good man and had no time to quarrel with his workers. What shocked me the most was when he said I can come over to the city to start up my electronic repair business. This was one of the best news ever. I told my father about the new development and he allowed me to go. On my way to the city, I met a young man in the bus which I boarded. His name is Mr Sam, a good businessman. We had a good time together like we have known each other before.
God's blessings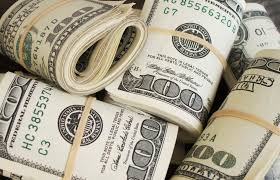 It was exactly 10:43 pm when we got to the city. Mr Sam suggested that I slept in his house since I was a newcomer in the city, which I did. Early the next day, before I could even take my bath to continue with my journey, Mr Sam called me to his sitting room and told me about his electronic shops and how he had been looking for a good person to manage them for him. According to him, he needed someone who is honest, and that was what he found in me during our journey to the city. He also said I can live in his house since he always travels out of the country for business purposes. I was the happiest man on Earth at that moment. I decided to call my parents and tell them about it. I also called victor to let him know about the new changes.
That same day, we dressed up and went to his shop. Each shop bigger than my father's house in the village. He introduced me to all his workers as the new manager. I was very happy, very very happy.
After some days, he travelled to China to handle some business. I was left alone in the house, a very big house. While he was still in China, Pam decided to visit me. We had a good time together which I will never forget. He spent the weekend at my place and resumed work on Monday.
When I visited the electronic shops, everybody was doing well and everything was going normal. I collected all the money, calculated it, and send it to my boss's account. The week was a very profitable week, and he applauded all of us for a good and transparent work.
My family members were all doing good in the village. We now have a lot of money to support ourselves. I was paid N167,000 every two weeks. After receiving my payment, I give 10% to God, 70% to my family and 20% for myself.
Two days before my boss returned from China, my immediate younger sister, Simi decided to visit me in the city. When she first saw the house where I was living, she was shocked. According to her, the house is as big as a stadium. I welcomed her warmly and had a long discussion with her throughout the night. The next morning before I could wake up, she had already swept everywhere. She was in the kitchen cooking when I met her and we exchanged greetings. After breakfast that morning, I took her to all the shops and introduced her to a lot of people. She said she was very happy when she heard all the workers calling me oga in all the shops that we visited. We came back home completely tired and stressed out. We are noodles that night before going to bed.
The return of the Boss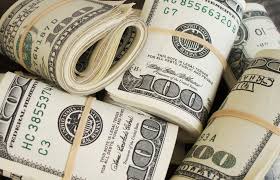 The next morning, I received a phone call from my boss that he will be returning that day. So we cleaned the house, make it look nice and arrange everything. Before 12:00 pm, he called the driver and asked him to wait for him at the airport. He looked very much younger when I saw him, may be because of the fresh weather over there. We shook our hands and went inside the house. Simi just finished preparing okra soup and semovita for him. He ate and enjoyed himself, and even gifted her N20,000 for preparing such a nice meal for him. At first, he thought she was my girlfriend, and even praised me for having such a beautiful and hardworking girl. I later told him that she wasn't my girlfriend but my immediate sister who came from the village to visit me. He was surprised, but then, he had to believe me.
My fortune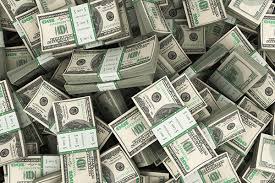 My boss seems to like my sister, it was very obvious. He buys her lot of gifts whenever he comes back from work. He has also told me about how she keeps the house clean and tidy. Just before I rounded up my thoughts about him, he met me in person to tell me that he loves my sister and would like to make her his wife. I was surprised but had nothing to hold against him since he was a good man. Simi also told me about what he told her. She said he promised to marry her. I couldn't say no. After all, I wasn't her father, and he wasn't a bad person either.
After a week, Mr Sam told Simi that he would like to go and see her parents to complete all marriage rites. I decided that I go to the village together with them.
When we got to our house in the village, everywhere was quiet. Father was not around. Nobody was at home that day. I heard father's voice shouting and laughing in Mr Boniface's house. I went there and told him that we've arrived about 30 minutes ago, but no one was a home. He rendered apology and followed me. Mr Boniface also followed.
That day the unbelievable happened. On seeing Mr Boniface, Mr Sam ran towards him and hugged him. Father was confused. I and Simi eere totally confused as well. When we entered inside the house, Mr Sam told us that Mr Boniface is his father. He said he never knew that his father lives here. He also told us how he has pleaded with his father to give him his location, but he refused. This was exactly what Mr Boniface told me the other day, but we are still left with the royalty.
Mr Sam told us that they are royalty. He said they separated for all this while just to strategize a way of getting back their family possession.
After knowing all these, I was left in the middle of nowhere, but everything they said was obviously the truth.
The next morning, Mr Sam called a meeting in our house. He brought out some files and dropped them on the table. He handed over those files to me in front of everyone and said they all belongs to his various businesses in the city. He also said he has planned to give me some of his businesses in the city long time ago. When I collected the files from him, he said I own every money from any of the company.
He did the introductions and was well welcomed in our family. He also talked of going back to his kingdom to collect his throne.
I was very happy. Alas, I'm no longer a poor boy. The travelling of Pam destined and my family to this very point after series of challenges due to lack of financies. The end.
Please drop a suggestion, observation, and correction regarding to how I can effectively refurbish this article.
This is just a fictional story, which means you can also highlight some mistakes for me to take corrections.
Please comment, share and like. Thank you.
Content created and supplied by: LegalUpdates (via Opera News )
Opera News is a free to use platform and the views and opinions expressed herein are solely those of the author and do not represent, reflect or express the views of Opera News. Any/all written content and images displayed are provided by the blogger/author, appear herein as submitted by the blogger/author and are unedited by Opera News. Opera News does not consent to nor does it condone the posting of any content that violates the rights (including the copyrights) of any third party, nor content that may malign, inter alia, any religion, ethnic group, organization, gender, company, or individual. Opera News furthermore does not condone the use of our platform for the purposes encouraging/endorsing hate speech, violation of human rights and/or utterances of a defamatory nature. If the content contained herein violates any of your rights, including those of copyright, and/or violates any the above mentioned factors, you are requested to immediately notify us using via the following email address operanews-external(at)opera.com and/or report the article using the available reporting functionality built into our Platform See More