3 Things That Should Be Done With The Millions Donated To The Beautiful Disabled Lady After Protest
In life, what you do with what you have matters a lot. It is not about getting rich but what is more important is what will you do with that your riches. Many people are poor today not because they don't have helpers or people to support them but because of their unpreparedness for riches. There is no man that got rich and also sustained that riches by mistake. Even if you are given the kind of money Bill Gates has, if you are unable to spend it well or invest properly with it, you will be very shocked at the way that money will vanish. Goal is preparation meets opportunity.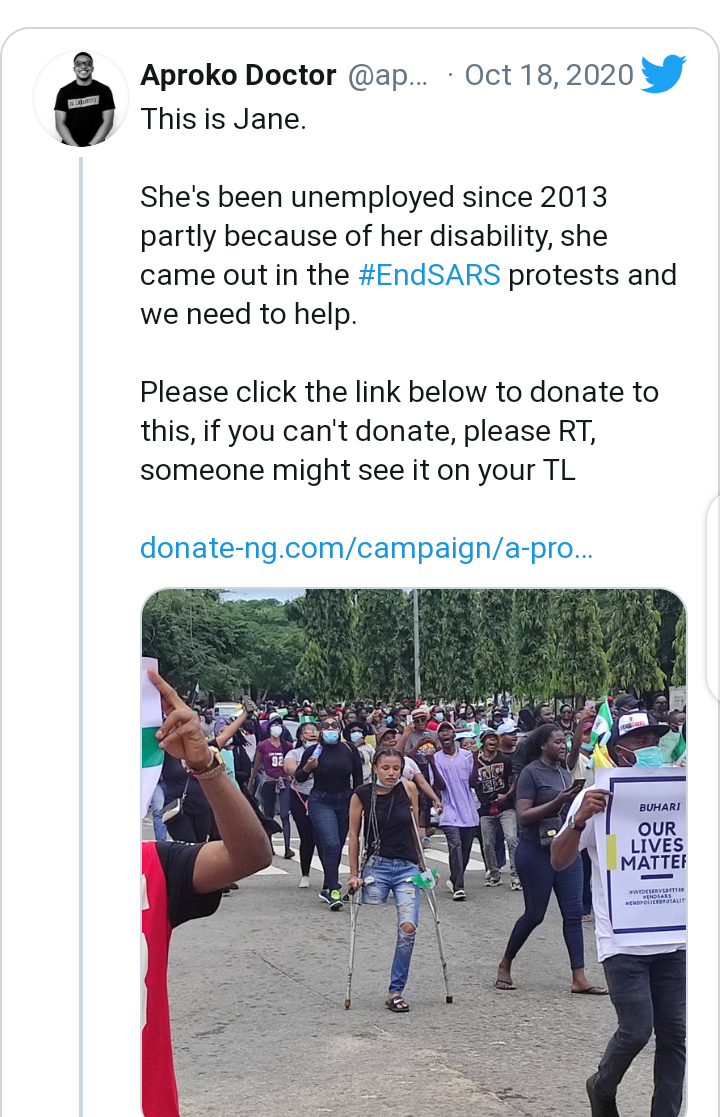 According to reports on Twitter and different blog sites, some amount of money has been donated to a young disabled lady who took out her time to join those protesting for the end of SARS. Below is a Photo of the young beautiful lady who has just one leg: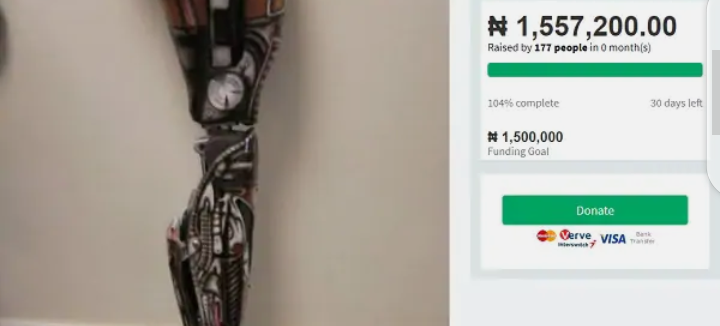 People became emotional about her state and decide to raise a fund me account for her and to the surprise of many, the money donated have reached millions of Naira. I am sure this money can change the life of this lady but it will only do if they used it the right way. No matter the millions gotten, if it is not used properly for the betterment of the lady's life, then I am afraid she might fall back to square one.
3 Things That Should Be Done With The Millions Donated To The Beautiful Disabled Lady After Protest: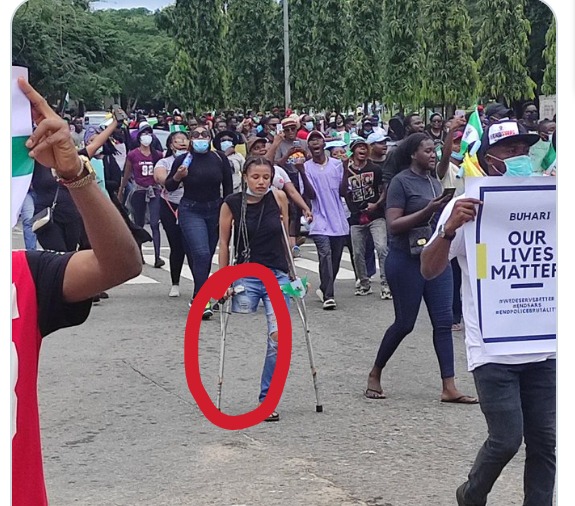 An Artificial leg: I feel the first thing that should be done with the money is to get her an artificial leg. From the picture, it is seen that she is indeed struggling to move despite the support she has. An artificial leg will be a better support system for her. She will feel like every other lady and also be able to move better that this.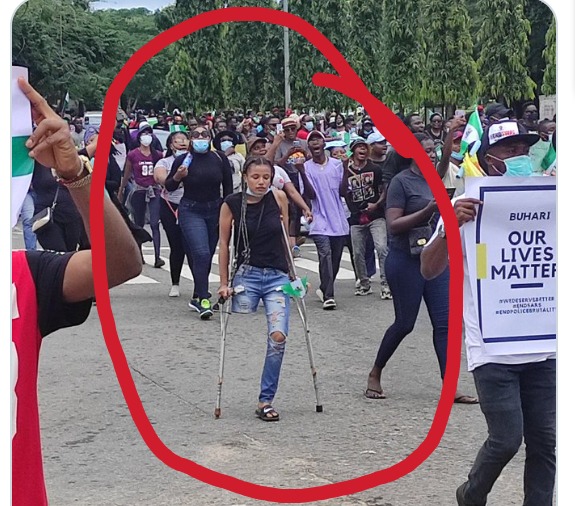 A home: This one would be if she has none. One of the most important things in life is where to rest your head after the days stress. I think they should provide a home for this lady if she has none so that whenever she goes out, she will have a place to come back to.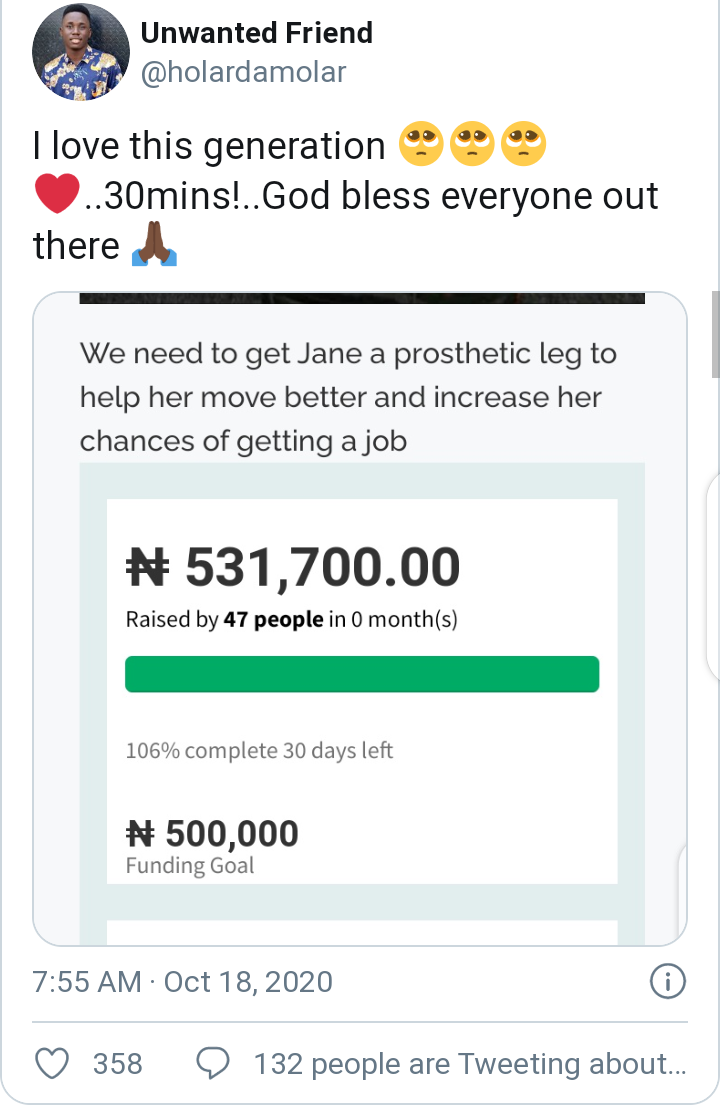 A job/business: Giving her those millions might be profitable but it will finish someday. But using it to start a business for her will be more profitable. This will make her forget about so many things and also work hard for more. If the money finishes, I don't think that Nigerians will carry out another donation for her. Thank you for reading.
What can you say about this hard-working lady?
Content created and supplied by: Clickfollownewz (via Opera News )