Written by Kayode Badmus
 
Today, March 8 is annually set aside as the International Women's Day in celebration of the feat achieved by the female gender in what is seemingly ascribed a man's world.
This piece lists 20 amazing amazons who one way or the other have helped put Nigeria's name to international consciousness through their act. 
1. Dora Akunyili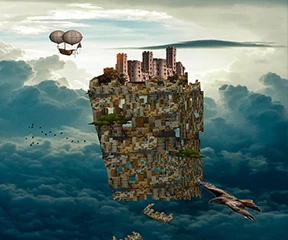 Late Professor Dora Akunyili was one Amazon who changed the Nigerian society for good. As the Director General of the National Agency for Food and Drug Administration and Control (NAFDAC), Dora helped put an end to drug counterfeiting thereby saving millions of lives. She also went on to play a role in politics and was the Nigerian Minister of Information during late President Yar'Adua's tenure. She also unsuccessfully run for a seat in the Nigerian Senate. Dora is recognised as one of the most honest Nigerians ever.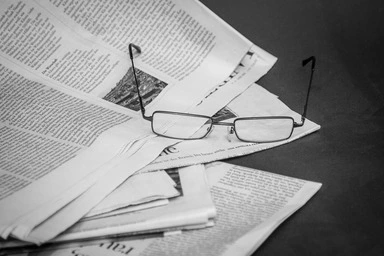 In 2014, during the global outbreak of Ebola virus and it's subsequent entry into Nigeria, one name stood out. A certain Dr. Stella Ameyo Adadevoh came into contact with the first case in Nigeria, a Liberian (Patrick Sawyer) who was in the country on a diplomatic mission. After Sawyer arrived at the First Consultant Hospital, Adadevoh it was who diagnosed the strange illness to be Ebola. 
She insisted Sawyer be kept in the hospital for observation despite threats from various quarters and pressures from the Liberian government. It was this singular stance that saved Nigeria from a general outbreak of the epidemic. Unfortunately, Adadevoh and some of her staff also died of Ebola due to their exposure to Mr. Sawyer. 
The movie, '93 Days' is a tribute for her heroic exploit as a Nigerian Ebola hero. 
3. Madam Tinubu 
Madam Efunroye Tinubu is one of the most influential Nigerian women to ever live. She was once upon a time an unrepentant slave merchant but in her later years helped in the fight against the abolition of slavery. Madam Tinubu was a wealthy businesswoman whose activities was resounding in Lagos, Abeokuta down to Badagry where she once sort exile. She was also reputed to have been fearless and was a reputable kingmaker to the Oba of Lagos throne. She was once married to Oba Adele who however didn't stay long on the throne. She would later remarry and grow her empire. She was also the Iyalode of Egbaland
Although, Madam Tinubu was originally from Abeokuta, her exploits earned her a place in Lagos and the Tinubu Square (formerly known as Independent Square) is named after her. She was a fearless warrior, merchant, kingmaker and leader of a new world order of capitalism. 
4. Funmilayo Ransome-Kuti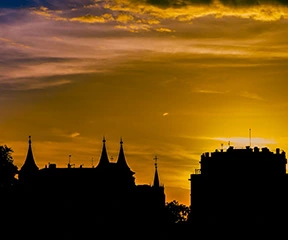 These days, the enigma is simply known as either the mother of Afrobeat legend, Fela Anikulapo Kuti or as the first Nigerian woman to drive a car but the real Funmilayo Ransome-Kuti was that and even more. Known in some quarters as the 'Lioness of Lisabi', she was a fearless activist who represented hope for the Nigerian woman. Infact, Fumilayo Ramson Kuti helped shape the cause of the Nigerian woman politically. 
Funmilayo was the first female to attend the prestigious Abeokuta Grammar School and she went on to train as a teacher like her husband, Dotun but she soon dumped education to become an activist. In early 1940s, she founded the Abeokuta Women's Union and subsequently fought for the right of women while seeking for improved gender representation and a fight against obnoxious taxation of market women and other traders. She led several protests which involved thousands of women and they made their resolve known. She later establish the Nigeria Women's Union as well as the composition of the Federation of Nigerian Women's Societies. Her fight was against discrimination against women and an equal right to vote and be voted for. 
5. Abibatu Mogaji 
Alhaja Abibatu Mogaji before her death was a respected trader who rose to become the Iyaloja General of Nigeria (Head of the Association of Nigerian Market Women and Men). She was a vocal activist who fought for the right of her members and rejected imposed taxes which were considered obnoxious. 
6. Margret Ekpo 
Born in Calabar in 1914, Margret Ekpo was one of the first set of female Nigerian activists and also one of the first females to participate in politics. She once attended a rally that had the likes of Herbert Macaulay and Nnamdi Azikwe and she was the only woman in the entire rally. Margret in her political activism fought for the liberation of the Nigerians woman and would go on to win a seat in the Eastern House of Assembly. She was also the president of the women's wing of her political party, NCNC. 
In her honour, the Calabar International Airport was named after her in 2001. She died five years later. 
7. Queen Amina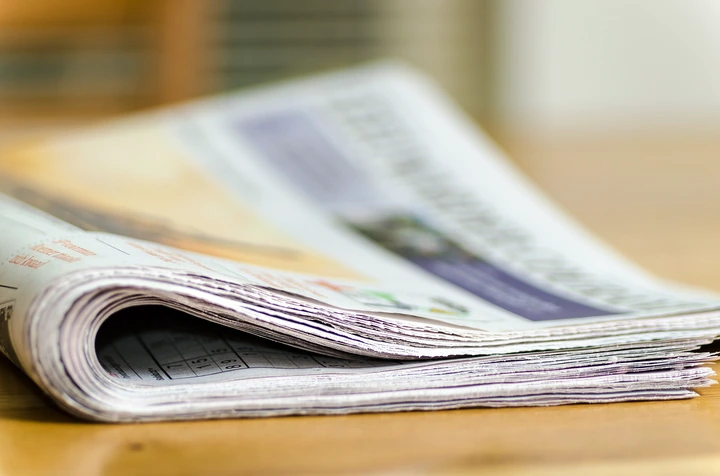 Queen Amina was a warrior who led soldiers into battle and made numerous conquests. She was born into a royal family in Zauzau, present day Zaria in Kaduna state, Nigeria. Queen Amina as a young princess trained as a soldier and would later lead armies during the reign of her brother as the monarch. Her military skills remain highly celebrated till this day. Following the death of her brother, Amina ascended the throne as the queen of Zauzau expanding her territory by conquering new grounds. She was reputed to have led an army of over 20,000 foot soldiers and a thousand Calvary troops which were fearless in combat. She had a younger sister, Zaria whom the town was later renamed after by the British. 
8. Ladi Kwali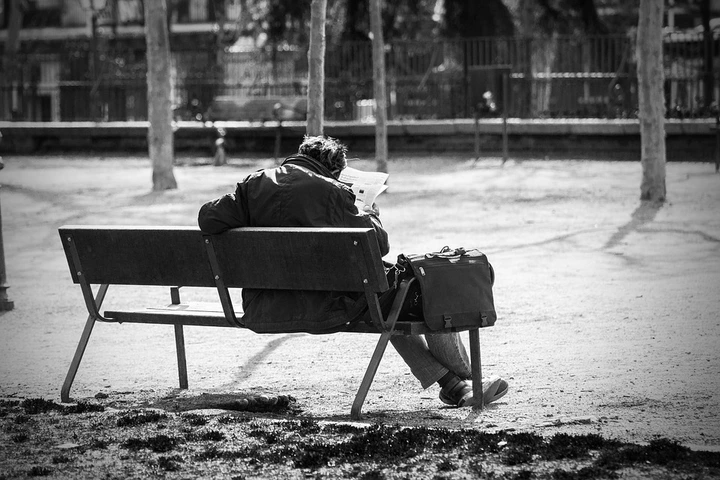 Ladi Kwali is the woman reputably seen in the 20 Naira note but long before that she had built a legacy of artistry in the pottery industry. Born Hadiza Ladi Kwali in a village also named Kwali in the Gwali region of northern Nigeria, Ladi started pottery at a very young age and went on to become the biggest artist in the industry due to her creativity. Ladi was the first female Potter at the Pottery Training Centre in Suleja and she went on to add what she had been traditional taught by her aunty (trainer) to what she learnt in the institute. Years later, her works were featuring in international exhibitions around the world. She was an exhibitionist at the Royal College, Farnham, and Wenford Bridge in Great Britain. She also toured Germany, France and America with her unique pottery. 
Ladi Kwali has continued to be honoured even in death. Asides being on the 20 Naira bill, The Abuja Pottery was also renamed Ladi Kwali Pottery while Sheraton Hotel also honoured her with the Ladi Kwali Convention Centre, Abuja. She was awarded a Member of the Order of the British Empire (MBE) by the Queenb of England while she also holds a National honour as an Officer of the Order of Niger (OON). She also holds the honour of the Nigerian National Order of Merit Award, the country's highest national honour for academic achievement. 
9. Grace Alele-Williams 
Professor Grace Alele-Williams was the first Nigerian woman to receive a doctorate degree (PHD). A professor of Mathematics Education, she went on to become the first female Vice Chancellor of a Nigerian University when she was appointed the VC of the University of Benin. 
10. Princess Moremi 
Moremi Ajasoro is spoken about with courage and selflessness following her sacrifice to help her people at a dire period. 
Moremi, a princess herself was married to Oranmiyan, a decendant of Oduduwa at a period when Ife was faced with dangers of the bush people of Ugbo Kingdom. 
Legend has it that, Moremi sacrificed herself by nominating to get captured by their tormentors. She was captured a slave but because of her beauty, she enchanted the leader of the Ugbos who married her and made her his queen. She thereby learnt about the powers of the Olugbo's military after which she escaped back to Ife to reveal what she found out. The Ife people later defeated their tormentors and Moremi was reinstated into Oranmiyan's palace as Queen. 
Here is a story of commitment, sacrifice and love for her people. 
11. Folurunsho Alakija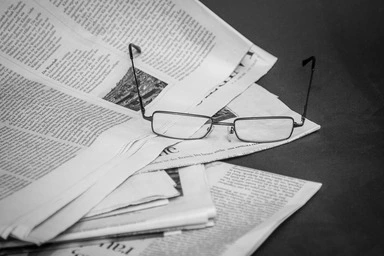 Known as Africa's richest woman, Folorunsho Alakija who was born into the Ogbara family of Ikorodu is a Nigerian businesswoman of international repute. She started her career as a fashion designer after training in London. Years later, she bided for an oil well following which she ventured into oil exploiration where she hit gold. 
However, despite being Africa's richest woman, Alakija can still be found doing missionary work including preaching on the streets. Her charity works have also been celebrated from all over.
13. Ngozi Okonjo-Iweala: The Economic Aficionado 

During the past week, South Africa named Nigeria's Okonjo-Iweala in her economic rescue team to help the country out of recession. Such is the respected role she plays in international economies of not just countries but global conglomerates.
Ngozi Okonjo-Iweala sits on the boards of Twitter, Standard Chartered Bank, Global Alliance for Vaccines and Immunization (GAVI), and the African Risk Capacity (ARC) amongst other organizations. 
She also twice served as Nigeria's Minister of Finance (first female in such position) during the tenure of President Olusegun Obasanjo and Goodluck Jonathan while she was also once the country's Foreign Affairs Minister (also as the first female). She also worked at the World Bank as a development economist for over 25 years. In her first spell as Finance Minister, she spearheaded negotiations with the Paris Club of Creditors that led to the wiping out of US$30 billion of Nigeria's debt, including the outright cancellation of US$18 billion. 
14. Aloma Mariam Mukhtar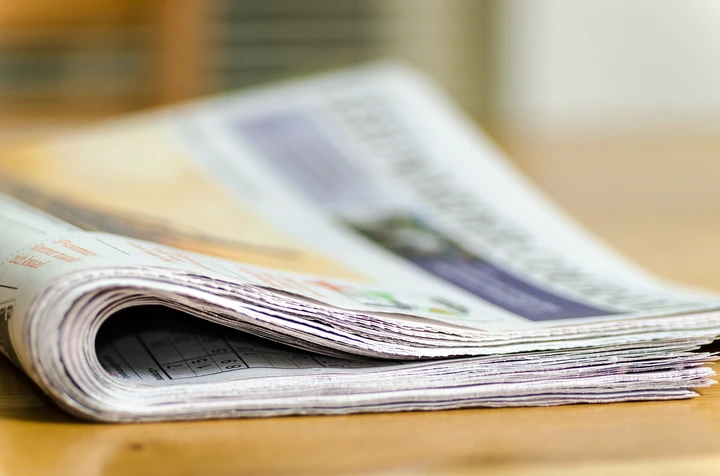 Mariam Aloma Mukhtar made history when she became the first female Chief Justice of the Federal Republic of Nigeria. She remains the only female to ever hold the exalted position. She was in office between 2012 and 2014 as the 13th indigenous Chief Justice of Nigeria, and was also conferred with the Nigerian National Honour of the Grand Commander of the Order of the Niger (GCON). 
15. Chimamanda Ngozi Adichie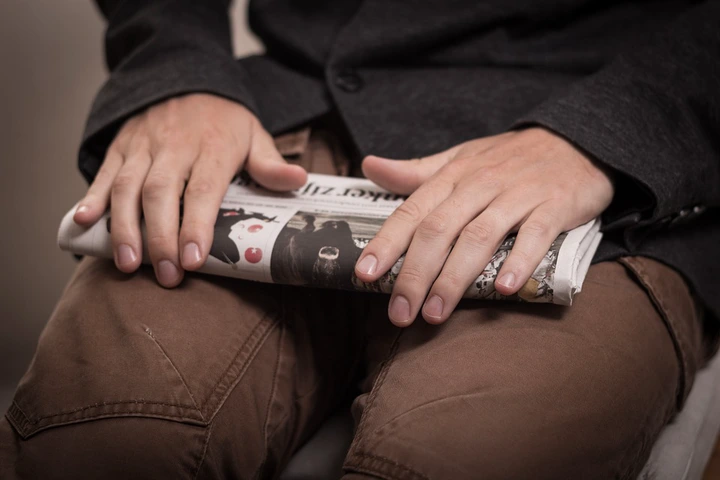 Nigeria's prolific writer, Chimamanda Adichie is one of the MOST prominent black authors at the moment. Her fictional novels have been described as some of the best books in recent times. Her second novel, 'Half of a Yellow Sun' released in 2006 which chronicles an effect of the Nigerian civil war was highly acclaimed and has been adapted into a movie of the same title which was directed by Hollywood based Biyi Bandele. Her subsequent novel, 'Americanah' is also set to get a screen adaptation with Lupita Nyong'o and David Oyelowo expected to star as lead casts. Brad Pitt and his Plan B production company have also been linked to the movie. 
Chimamanda is no doubt a leading light in the current generation of young intellectuals and she has remained an unperturbed leading voice for feminism. She was heavily influenced by the iconic Chinua Achebe whose famous book, 'Things Fall Apart' she read when she was 10.
Her other books include; Purple Hibiscus, The Thing Around Your Neck and We Should All Be Feminists. 
16. Alaba Lawson 
Educationalist and respected philanthropist, Chief Alaba Lawson is no doubt one of the greatest Nigerian females ever. She was the first female to be elected the President of the National Association Of Chambers of Commerce, Industry, Mines And Agriculture (NACCIMA), a position she still holds but long before then, she had become a household name in Nigeria and beyond. 
Alaba Lawson who is the Iyalode of Yorubaland was trained as a teacher in the UK where she started her career as an academician. She however returned to Nigeria to start her own elementary school which would later grow into a chain of schools known as the Lawson Group of Schools. She also has vast interest in brewery, cement and other business endeavors which has also seen her head several Chambers of Commerce. 
Alaba Lawson asides being the Iyalode of Yorubaland also holds several other chieftaincy titles including; the Otun of Oko, Asiwaju Iyalode of Egbaland, Otun Iyalode of Egba Christians and the Iyalode of Egbaland.
17. Agbani Darego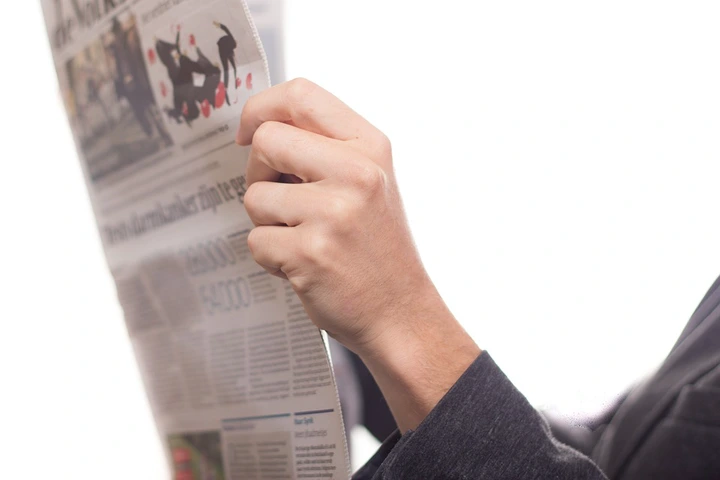 Beautiful model, Agbani Darego is the first indigenous African to be crowned Miss World. She had earlier been crowned Most Beautiful Girl in Nigeria. No other indigenous African has won the coveted pageant since Agbani. She is married to Ishaya, son of billionaire, TY Danjuma.
18. Chioma Ajunwa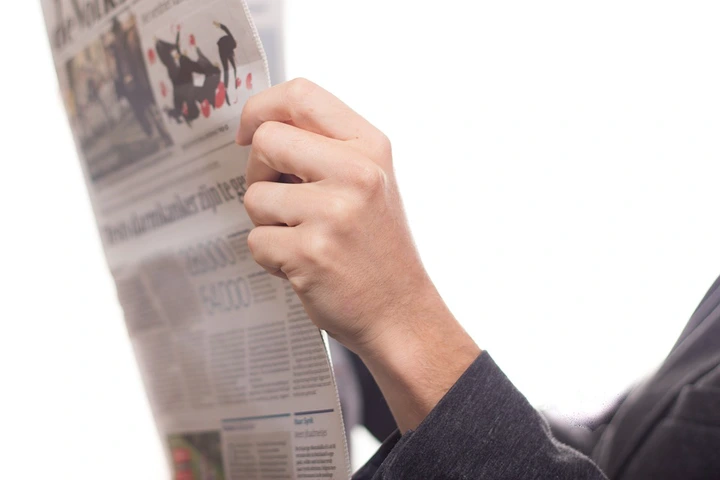 Chioma Ajunwa won Nigeria's first ever gold medal at the Olympics in 1996 setting the pace for the Dream Team who also went on to win gold in football. Chioma who had variously represented Nigeria in various Track and Field events including 100m, 200m and Long Jump finally hit Gold at the Atlanta '96 Olympics making her the only Nigerian to have won individual Gold at the Olympics. 
19. Linda Ikeji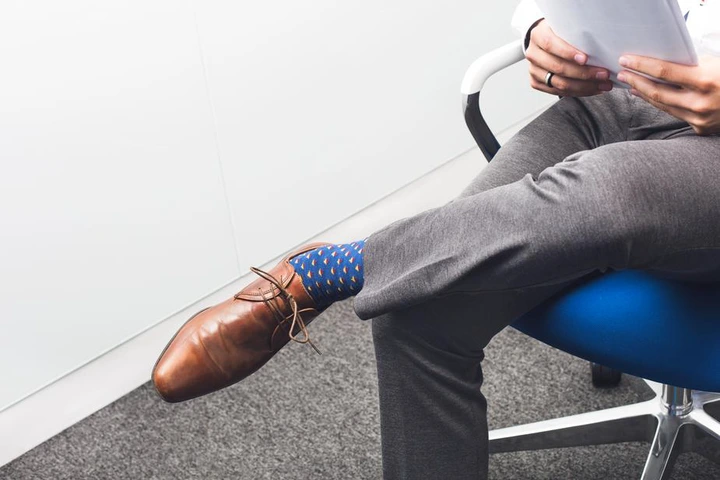 Blogger and media entrepreneur, Linda Ikeji has been celebrated as one of the biggest New Media enthusiasts in Nigeria. She made fame and fortune operating her Linda Ikeji blog from the scratch to a multi-million naira venture. She has since went on to establish several media businesses including a television network and several reality shows. 
20. Oby Ezekwesili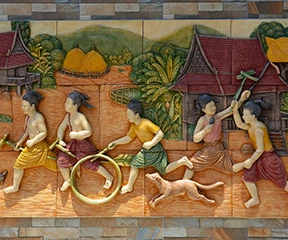 Tough speaking Obiageli Ezekwesili also known as Madam No Nonsense is one of the most respected Nigerian women of the 21st century. She is a co-founder of Transparency International, an anti-corruption body based in Germany and she has also served as a Vice President at the World Bank. A chattered accountant by training, Oby once served as the Nigerian Minister of Education and Minister of Solid Minerals all under former President Olusegun Obasanjo. 
She also got global attention during her campaign for the release of the abducted Chibok girls. She was a leading voice in the #BringBackOurGirls campaign which gained global attention. 
In 2019, Oby Ezekwesili unsuccessfully ran for the President of Nigeria. She actually stepped down before the election day.
Also worthy of note are the following amazons below..
Asisat Oshoala
Mo Abudu
#TheKayodeBadmus
Content created and supplied by: TheKayodeBadmus (via Opera News )
Opera News is a free to use platform and the views and opinions expressed herein are solely those of the author and do not represent, reflect or express the views of Opera News. Any/all written content and images displayed are provided by the blogger/author, appear herein as submitted by the blogger/author and are unedited by Opera News. Opera News does not consent to nor does it condone the posting of any content that violates the rights (including the copyrights) of any third party, nor content that may malign, inter alia, any religion, ethnic group, organization, gender, company, or individual. Opera News furthermore does not condone the use of our platform for the purposes encouraging/endorsing hate speech, violation of human rights and/or utterances of a defamatory nature. If the content contained herein violates any of your rights, including those of copyright, and/or violates any the above mentioned factors, you are requested to immediately notify us using via the following email address operanews-external(at)opera.com and/or report the article using the available reporting functionality built into our Platform See More