At Ogbeogonogo market, the biggest market in Asaba, the Delta state capital, a rice dealer, Mrs. Nkem Chukwuwinke, agreed that the price of fuel is biting hard on the economy. She said that the price of rice is being increased daily but there is no money in circulation.
When asked on the possibility of rush as the year comes to a close, Mrs. Chukwuwinke said she might not be able to predict the trend of the market but for the moment the price of foodstuff, rice, oil and every other commodity in the market is high. On the price of bags of rice, she said: "Some bags of local rice are N25,000 N26000, N28000 and N29,000 depending on the brand you want to buy. Foreign rice is N36,000."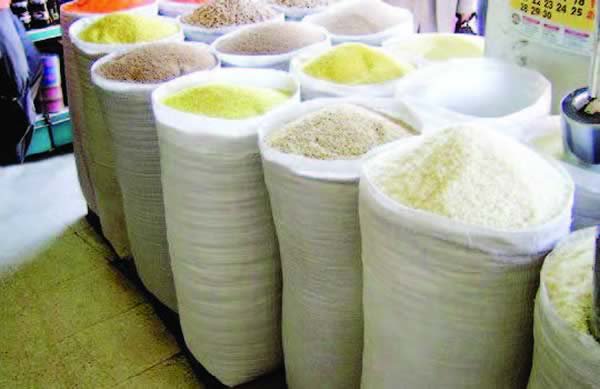 On the allegation that some rice dealers repackage local rice into foreign bags and deceive the unsuspecting public, Mrs. Chukwuwinke said there are facts to the allegation but she has never and will never be involved in such business deals. "Some people do it. But I don't do it. I have children but I don't do that nonsense to get more money. I don't want that kind of money. I hear that people do it. Some people come here to complain to me saying madam we bought rice from such and such a place after opening it, we see another thing inside. I will tell them that is left for you. I will ask them is it my place, they will say No!
"Some buyers take because I mention N36K, they will say ah inside market you can get it at 30k. But when you get it at that N30K, anything you see inside you take. You use N30K to buy empty bag of rice. The money that comes to the market has its owner. Not every money that comes is my own. They will still come back here to say, the rice they bought is not good.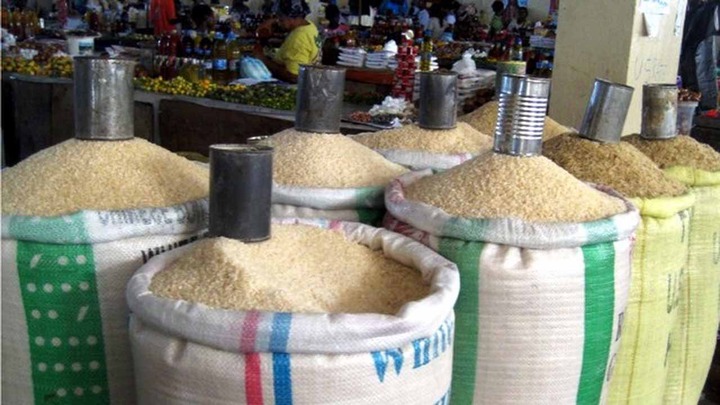 "So, it is true, they do it but I don't do that. They do it to get more money. That is wickedness. By the time you do that, your buyers will be very angry. Once the person is angry, God has has seen it and taken notice of everything you are doing. People are looking for this money and anyway they can get it is okay for them. It is better you sell genuine thing to keep your name, everything cannot be all about money.
"At the end you go to God you will receive the punishment, but people want to live all their lives here. That is why people are doing bad things. Assuming they know their God, they wont do such things to get money. Because this money we will leave it here. Those people doing such should stop, they are doing evil. They are keeping bad omen for their children not even for themselves. That thing will surely affect their children."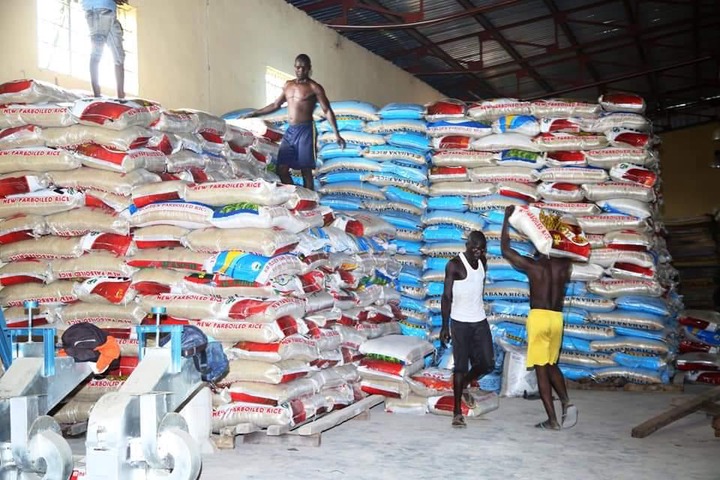 She said rice is the major food in Nigeria, hence the rush for it at all times, especially during festive periods. "Rice is the only food we have in Nigeria. We don't have food in this country, it is only rice, beans, yam and garri. We don't have any other food. And you know that rice is faster to cook. You have children going to school, you add oil, put magi, crayfish, they are ready to go.
"But not all children eat yam at school. Some children do not eat yam once it gets cold. When rice is cold, children still eat it. It is the most staple food we have in Nigeria. Nigerians do not play with rice. So rice is good for every home. Some home can eat rice 10 times a week, it does not affect them. Some children don't eat swallow any longer. It is only rice, rice, rice they eat."
When asked to compare the local rice with the foreign, she said the local is better than the foreign rice. She has her reasons for her choice. She, however, said people's choice may be different. "If you ask me I will advise you to buy local rice, it is good and better, it digests easily but people don't want to hear that because they don't know how to prepare it.
"I eat local rice at my home. Local rice is softer and while foreign is stronger. For the local, you use little water but some people use so much water. Maybe because of the hardship in Nigeria, if they buy one bag they want the one bag to last for many months. But when they put five cups they want them to turn to 15 cups. So, it is not easy, people are managing. We don't blame them, most of them are going for the foreign rice because if you put one cup it rises to become three. Local one finishes on time but the foreign stays longer. But not so health wise. It does not digest quickly. Local rice digests faster. Local rice does not have starch like the foreign rice."
Content created and supplied by: OmosOyibode (via Opera News )