The Federal Government, have been talking about, modular refineries, which haven't been built yet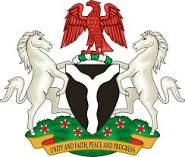 . The inability of government to fix our refineries, makes fuel expensive to buy from producing countries.
Due to OPEC regulations, Nigeria exports have drastically reduced to 1.4 million barrels, to the international energy market. This is not an excuse, for government, to allow Nigerians suffer, to pay for higher prices of fuel. The market forces of fluctuations of crude oil prices, is the reason for increment of fuel price. NNPC is still regulating the prices of fuel, using the Price Pump Control, a subsidiary of NNPC.
Government needs to subsidise the price of fuel, because at the moment, many are hungry and going through a hard time, due to Convid'19 pandemic.
The federal government, have a National Economic Team, that should cushion, the price of fuel, so it does not have a spiral effect in transport fare,goods and services.
Read, share, comment and click like on the article.
Written by:
Ilukwe Ugochukwu Edward
Content created and supplied by: Edward220 (via Opera News )