We've all heard that the average CEO reads around 50 nonfiction books a year while the average person barely reads one. And there's a reason for it. Imagine downloading 30 years of knowledge from the most successful people in history into your mind in just a few hours.
This is what books can do for you. These amazingly successful people record what they learned throughout their lives so you can have access to it.
So today we're going over 10 books that can completely change your finances, your business and your life. So make sure you read this to the end to get the best of this video, but also, I have a big surprise for you guys at the end.
And let's get started. Number one, Rich Dad Poor Dad by Robert Kiyosaki. When someone asks where do I start when building my financial freedom. This is the first book I recommend.
This was the first book I've ever read that completely changed the way I looked at money and what truly means to achieve financial freedom. It talks about the main mentality that makes rich people rich from understanding assets and liabilities and understanding passive income to the mental blocks and emotions. Many people experience that keeps them poor, and even a few tricks that the rich use to pay less in taxes.
This book gives a very complete understanding of wealth creation. And if you ask anyone in the business community, they would agree. That is why this is the first book in the list because after reading this book, you'll have a great understanding on what it takes to build a financially free life. I've covered this book in a previous video, so make sure to check it out here.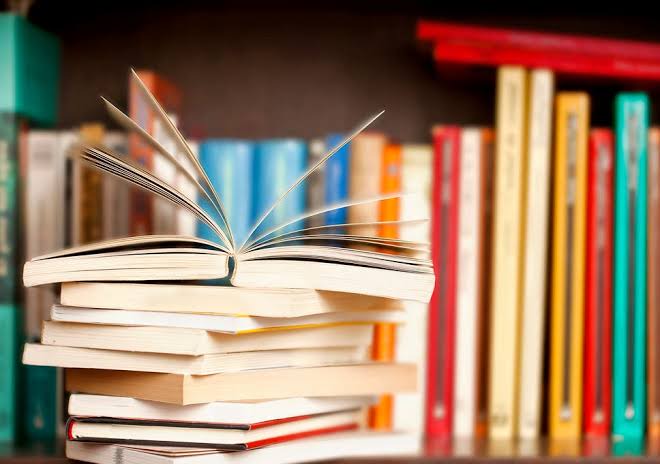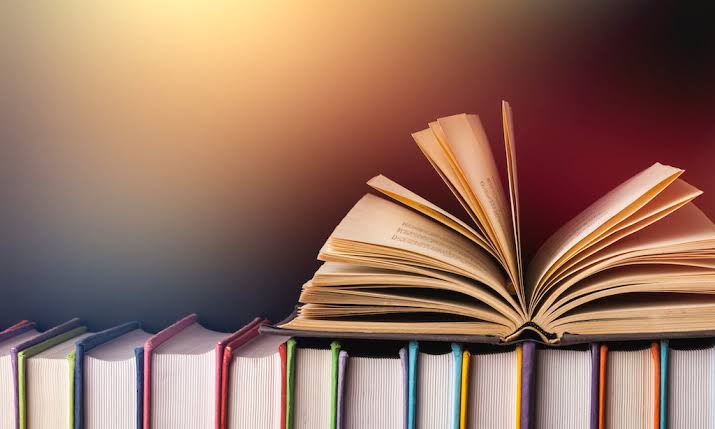 Number two, How to Win Friends and Influence People by Dale Carnegie.
If you're having trouble communicating your message to others, or not taking seriously this is the book for you. Carnegie shows you the psychology behind building great relationships and how human psychology works and teaches you the fundamentals of a great communicator and getting people to like you while creating influence with them. In this book, you'll learn how to handle interactions with people how to be likeable and how to get them on your way of thinking and even how to change their perspective without creating resistance or offending them. This is one of those great books that apply in pretty much every area of your life. You Live your social life and even your family life. The skills taught in this book are ones that can completely change your life. Number three, the richest man in Babylon by George claisen. This is one of my favorite wealth building books because it touches on the core fundamental steps to building wealth, and it's told in a story form, which makes it much easier to read. And remember, the story consists of a man who grew up in the same place with the same opportunities as everybody else. But he followed five fundamental rules of wealth which led him to become the richest man in Babylon. Number four, Think and Grow Rich by Napoleon Hill. This book was the creation of Napoleon Hill when one of the richest men in the world at the time Andrew Carnegie gave him access to some of the richest men in the world, people who amassed great fortunes and were the best of what they did. Carnegie believed that anyone could be rich that they followed a set of principles that these successful people used to build their wealth. So Courtney, get senthil on a mission to go to these extremely successful people and figure out What made them so successful? This book is the result of 20 years of studying the most successful people in the world. All of the principles Napoleon Hill learned from these people were compiled in this book, which is structured in a very intelligent way. Now, this is an older book, but the principles that made successful people then are the same principles that make successful people now. Number five, influenced by Robert Cialdini. When it comes to business and entrepreneurship, no one would be successful without creating influence with others. Whether you're selling a product, an idea or even yourself, you will need to create influence in order to achieve what you desire. Robert Cialdini found seven universal principles of influence that apply to all humans and compiled them in this book to help us create massive amounts of influence. This is one of those skills that apply in any area of your life, whether it's business, family, social or even improving your dating life. These principles are universal in any area of your life. Once you master them, you will be able to create influence with anyone you interact with
the four hour workweek by Tim Ferriss. This book is one of my favorites. I mean, have you ever felt like your life is just passing you by while you're going to work? I did to the reason why this is one of my favorite books is because it took me from working 60 hours a week on multiple jobs to working four to six hours a week while making the same amount or even more than when I was working. This book focuses on relative income, not just how much you make in total, but how much you make relative to your time because well, your time is much more valuable. Tim Ferriss focus on cutting out the unnecessary things that most people waste their time while building a business and only doing the minimum work necessary while creating the maximum amount of results. Tim Ferriss also talks about location independence, where you can have complete control of where you want to be without being tied down to a location for a job. This book came out not too long ago in 2007, but completely changed the way we looked at business and we are glad it did. Number seven, the Millionaire Next Door by Thomas J. Stanley. Want to see how millionaires live? If you do this is a book you might want to read. If you've ever wondered what is it like to be a millionaire in America, you'll find it in this book. It's not what you might think. In the book, the author Thomas J. Stanley shows us how they found seven common traits that millionaires have in common one of them being how millionaires live way below their means and use their spare cash to reinvest to produce more income. We'll be making a more in depth video about this book soon, so keep an eye out for that video. Number eight, money master the game by Tony Robbins. If you're looking for ideas where and how to invest your money, you need to read this book. Tony Robbins goes in depth on some of the biggest mistakes investors make that costs them a lot of money. He focuses on securing your financial future to give you income for life and be financially free without taking much risk. He explains it in a way that everyone can understand. The awesome part is that the advice in this book doesn't just come from Tony but from 50 of the biggest wealth managers in the world. People like Ray Dalio or jack Bogle, people who the average person would not have access to. What I think is great about this book is that Tony leverage the connections he's built over the years to give us access to the information and knowledge only the super wealthy had access to if you want to check out that video tap on the right hand corner to watch it.
Number nine, The Power of Habit
if you feel like you're procrastinating, you might want to check out this book. We know that our habits makes us or breaks us and Charles Doug breaks down the science and psychology of forming and keeping new habits while breaking old ones. So if you're in the market to build good new habits, this might be the book for you. Number 10, the Steve Jobs biography by Walter Isaacson if you're looking to see the mindset of successful people and being spired by their journey, look no further, the biography of Steve Jobs by Walter Isaacson gives us an insight on the life of the co founder of apple and how he went from being a college dropout to the CEO of one of the biggest technology companies in the world. It's always a good idea reading the stories of great men and women that created an impact in the world because we can learn from the mentalities and behaviors that lead them to success. And these are just 10 books that can change the way you think the way you look at relationships, the way you look at money and how to make it now, I promised you a surprise at the end of this video. I know that you guys are hustlers and are part of this channel because you want to take control of your life, your relationships and your finances. That is why I will be doing a live call with one of my good friends and multimillion dollar mentor Jason capital where he'll be talking about the one skill he used to make many, many millions. This will be on May 9 at 5pm Pacific Standard Time, so make sure to put it on your calendar may 9 At 5pm PST, because it's not every day that you can be in a live call with a multimillion dollar mentor. Now we'll be setting up the hosting platform and all of that stuff soon. But if you want to be notified when you can register, join our mailing list, we'll send you a notification and the secret link so you can join us. As always, guys, keep grinding keep dominating
Content created and supplied by: Abimich (via Opera News )
Opera News is a free to use platform and the views and opinions expressed herein are solely those of the author and do not represent, reflect or express the views of Opera News. Any/all written content and images displayed are provided by the blogger/author, appear herein as submitted by the blogger/author and are unedited by Opera News. Opera News does not consent to nor does it condone the posting of any content that violates the rights (including the copyrights) of any third party, nor content that may malign, inter alia, any religion, ethnic group, organization, gender, company, or individual. Opera News furthermore does not condone the use of our platform for the purposes encouraging/endorsing hate speech, violation of human rights and/or utterances of a defamatory nature. If the content contained herein violates any of your rights, including those of copyright, and/or violates any the above mentioned factors, you are requested to immediately notify us using via the following email address operanews-external(at)opera.com and/or report the article using the available reporting functionality built into our Platform See More