One of the problem Nigeria is having as a nation is one person doing the job of five people while two does what ten people should be doing. It's pathetic when you go to some offices in their department, people will queue while some will be standing waiting to be attended to by one person. If you ask for the reason, they will give you one reason or the other, that's if they respond to your question. Sometimes the only person on sit will first attends to his or her families and friends, sometimes you will have to pay them if you want them to attend to you as quickly as possible.
This rascality is common both in private and government institutions.One good example is Benin Electricity Distribution Company (BEDC) BEDC is a private company that supposed to put every necessary things in place to satisfy their customers since they are paying for what they're using, but it's arrant nonsense. 
A friend was telling me how he has been having issue with his prepaid meter for almost a month and has been going to BEDC offices yet no solution. They keeps on directing him from one office to another. This happened particularly at Ifaki in Ido-Osi local Government Area of Ekiti State. He was given a number to be call in the name that, the person will come and check and give report back at their office, he has been calling the person and he is not picking for almost a week. Text message was sent as well but no reply, he was forced to visit their local government head office for the second time, he said, he was surprised when he was told the person is a very busy man due to the fact that he is the only one in charge of any issue with prepaid from Ado to Ido-Osi local government. 
How on earth one person should be given such a task? Is he the only one that can do it better or what? Why must a person be given such a cumbersome task? So he cannot just pick any call not to talk of checking messages, so you will have to keep on calling him till when he has your time. It's so sad that there is no law guiding this lawless behaviour. What you're paying for, you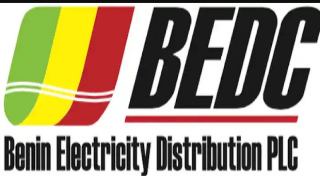 still have to go through a lot of tedious processes and stress before you can be attended to.
Content created and supplied by: Bankck1 (via Opera News )