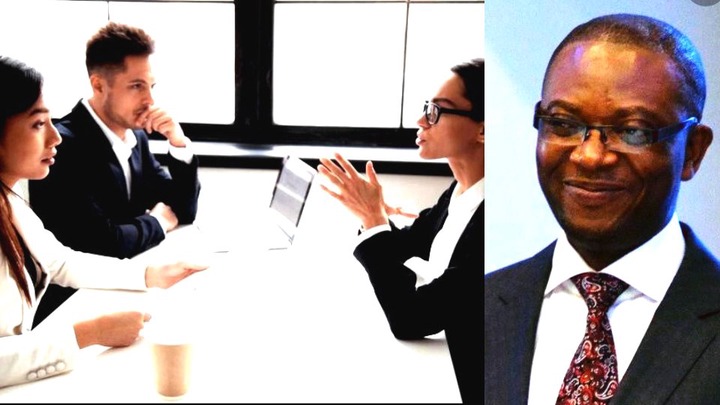 Interview is one of the vital requirement which an applicant must fulfilled in the course of securing an employment. Firms, Organisations engaged job applicants with different questions during interview to test the practicality, the aim of applying for the job, the impact their presence would make in the company if they are employed and so on. Interviews is also not left out in the government sector, so it is a vital process that precede employment. Applicants tend to familiarize themselves with interview process, the questions most likely to be asked, their right response to questions raised by the interviewer, their sitting posture and gesture during the interview. Most times, interviewee (a person who is interviewed) are taken off balance by questions asked by interviewer which requires wisdom to pull through.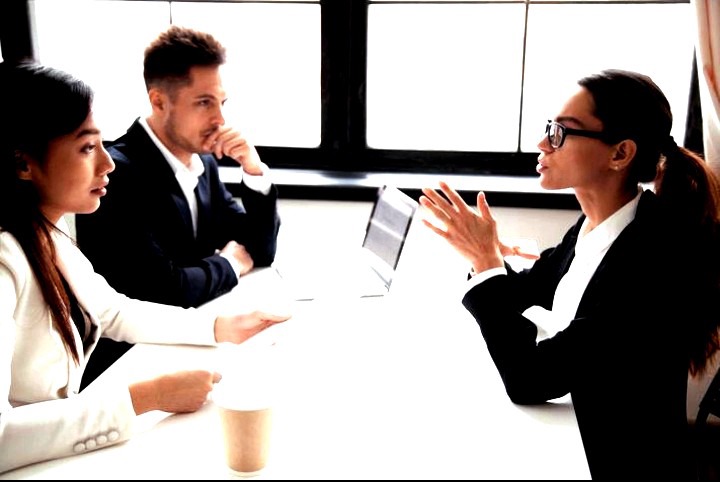 Every establishment needs someone who is skillful, innovative, intelligent and trustworthy in addition to their credentials. Your good grades are applaudable, yet, your IQ and mode of approach to issues matter a lot to them.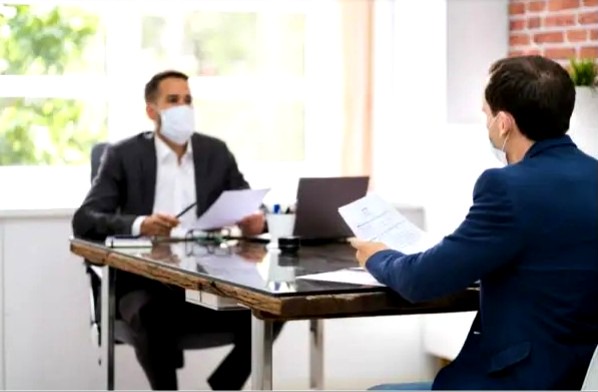 From research, most applicants are always tensed and fearful when attending an interview which often affect their response and how they coordinate themselves before the interviewer. 
Have you been to an interview before? What were your reactions and dispositions to the questions asked ?
Dr Joe Abah is a barrister, who had gained experience in governance sector, managing governance programs in Nigeria for the U.K Department for international development and DAI state partnership for Accountability, Responsiveness and capability project. He raised some notable interview questions on his twitter handle to know how people will respond to it. It was quite interesting because he was able to address and correct some people's disposition to the questions. I think it can also be of advantage to you.
Screenshots of the posts.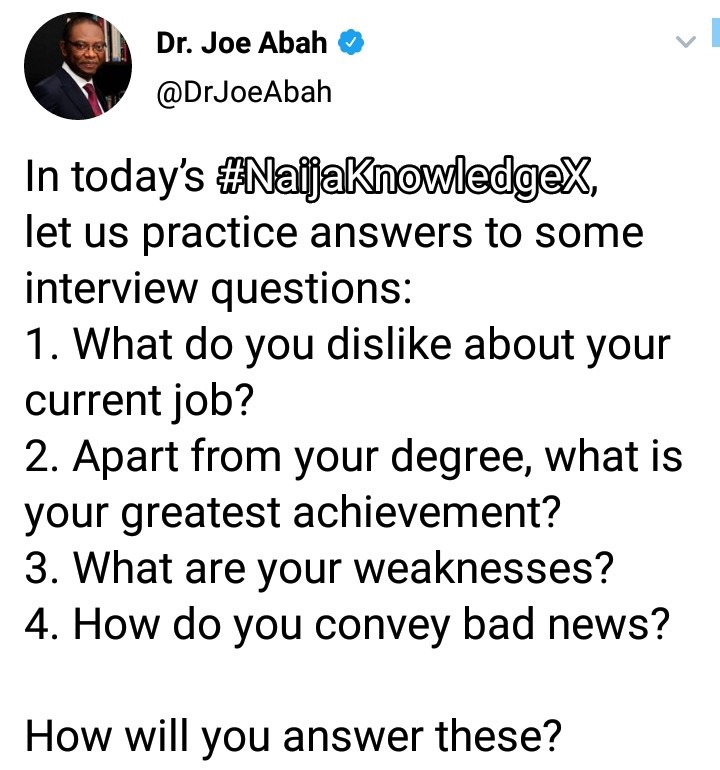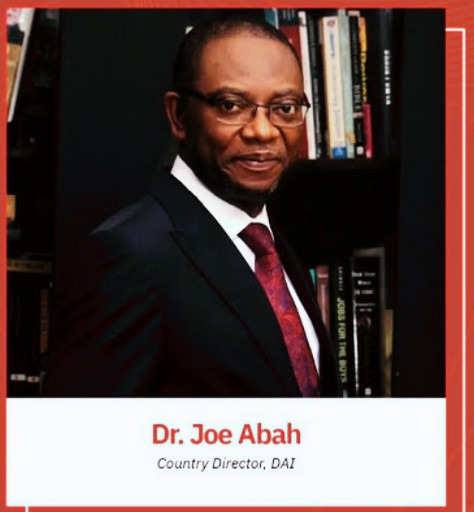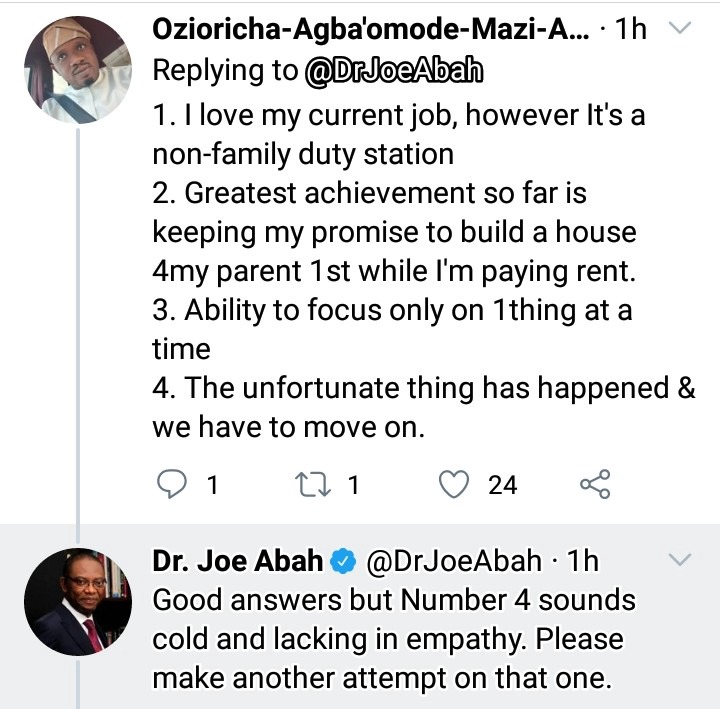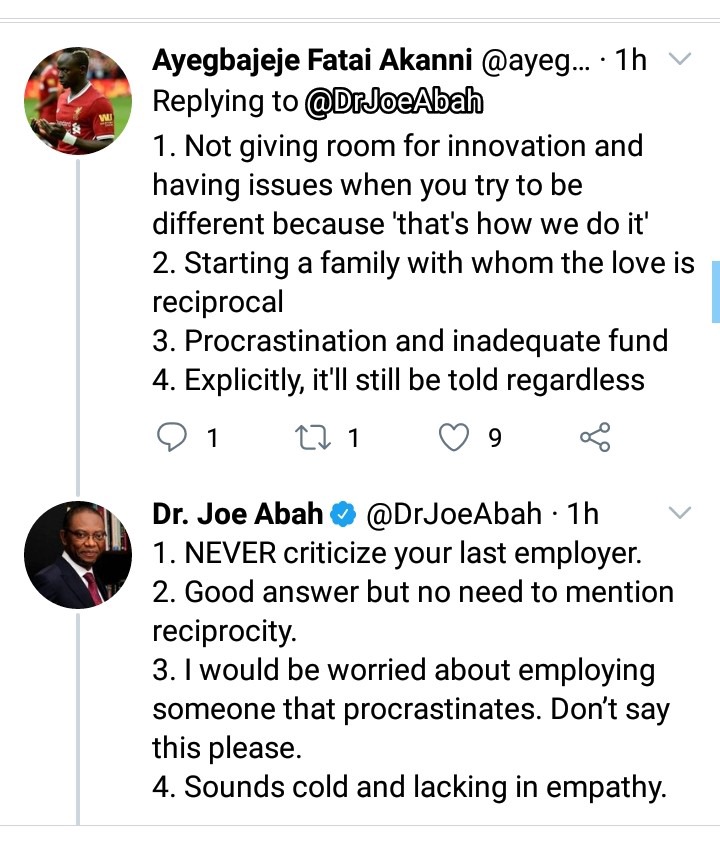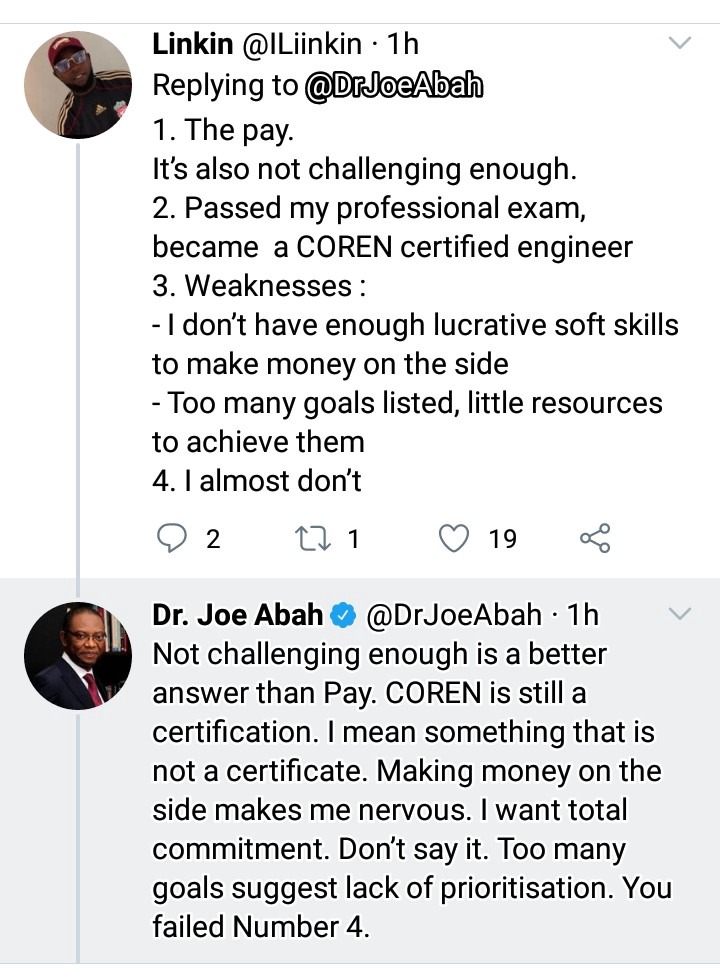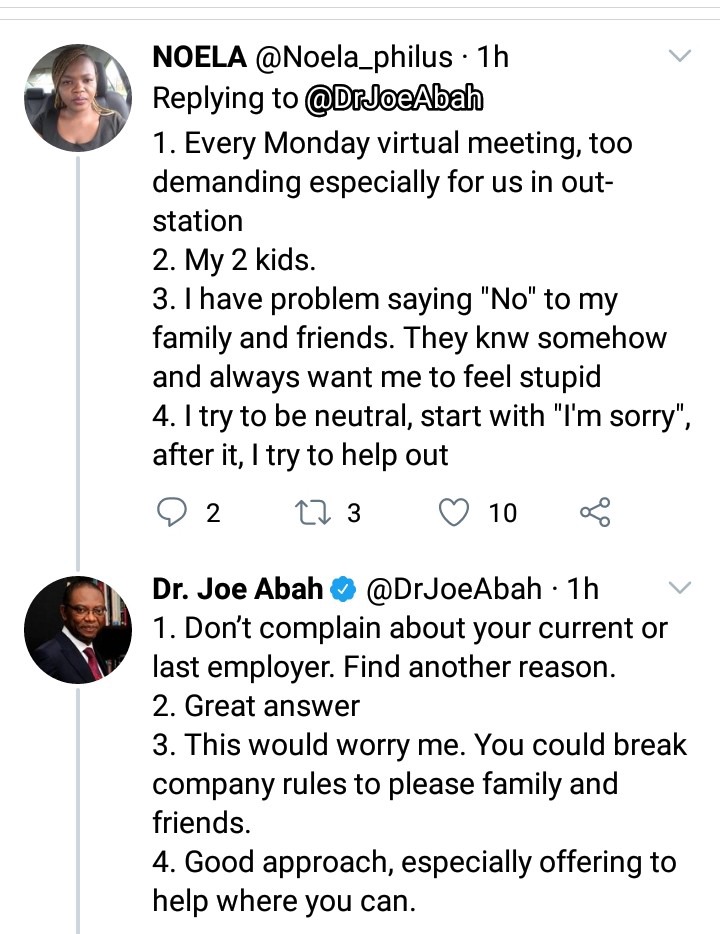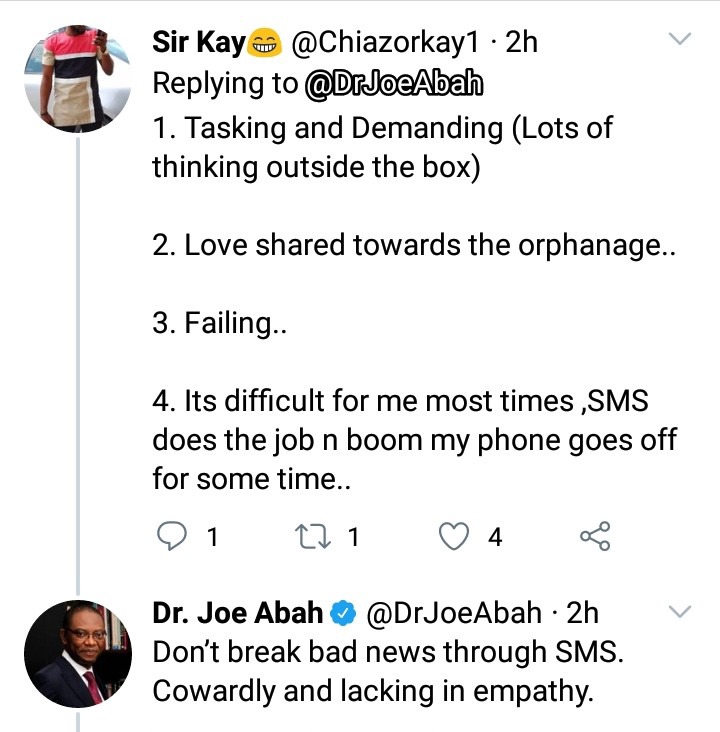 What you say or do during interviews matter because you are scrutinized and the flaws or mistakes which you think doesn't matter may stand as an impediment of securing the job. Read books on interview; that indicates response to questions raise by interviewers, posture or manner and gestures during interview. It will boost your knowledge and orient you on what to expect during interviews. Also consult experts who will give clues on the do and don't and necessary information before venturing into an interview. Be calm and relaxed during interviews as fear or tension may disrupt the plans you have in mind.
What are other basic clues that can help applicants during interviews?
Content created and supplied by: Bolwhizhub (via Opera News )