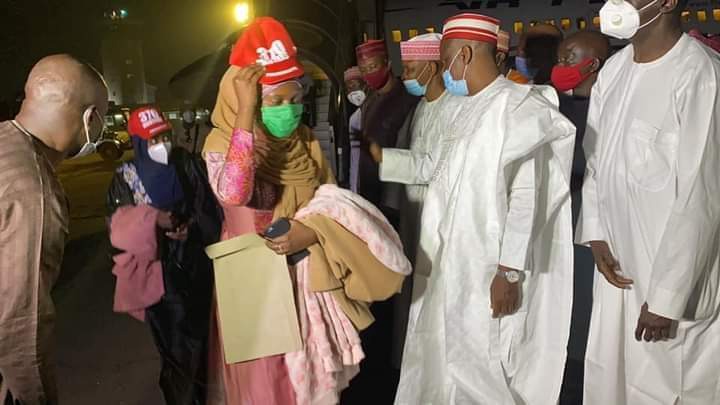 Dear brothers and sisters.
In an attempt to facilitate the recruitment of our teeming youth to various organisations, Kwankwasiyya Development Foundation (KDF). Organising a *3-day JOB FAIR* in which some reputable organisations in the country would interact with the Kwankwassiyya trained scholars for the purpose of Employing them into different positions within their organisations.
In view of this, interested applicants may wish to fill the goggle form below and submit their CVs for onward submission to the organisations during the JOB FAIR. 
You may wish to recall that Kwankwasiyya Scholars Assembly (KSA) is linking its members to various opportunities. But, this maiden edition of the Kwankwasiyya Job Fair is a giant effort to secure more jobs for our teaming youth in Kano State and Nigeria. 
Graduates from KUST and Northwest University established by the Kwankwaso administration in 2001 and 2012 and other interested Candidates can participate in the Job Fair.
The KDF is wishing well to our people. 
https://docs.google.com/forms/d/e/1FAIpQLScmkBfoEt1vbwOa3uaUrn8__nmgXjX10hROM2YC_INp9I_sfQ/viewform?vc=0&c=0&w=1&flr=0&usp=mail_form_link
This is what senseble leader should do, not geopadising feature of our youth. well done sir.
Content created and supplied by: Shamss (via Opera News )