Lack of jobs make people to involve themselves in some funny activities to earn. This except those people who try pick pocket and steal other people's property. Some just hustle themselves out to make ends meet. This is to feed their families, provide themselves with shelter and food.
Many Nigeria graduates are out there without any job when they are done with their education. Many find it so hard to get job to cater for themselves, as a result of this, they hustle to find means of feeding themselves.
A Nigerian guy has taken to his Twitter handle to share what he is doing for hustling to survive daily. He share his picture where he was teaching chemistry with a caption "my daily 2k hustle". This got many people reacting to his tweet as they are talking about the subject is teaching
One of his Twitter followers asked if he gets another side hustle as teachers are less paid in the country.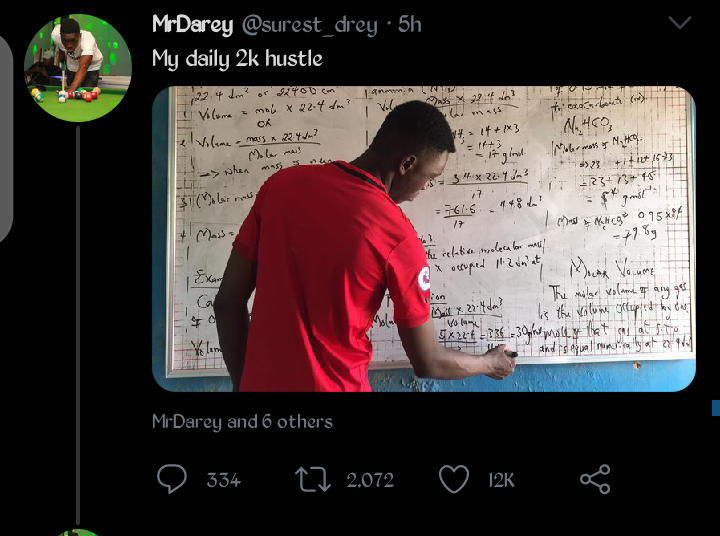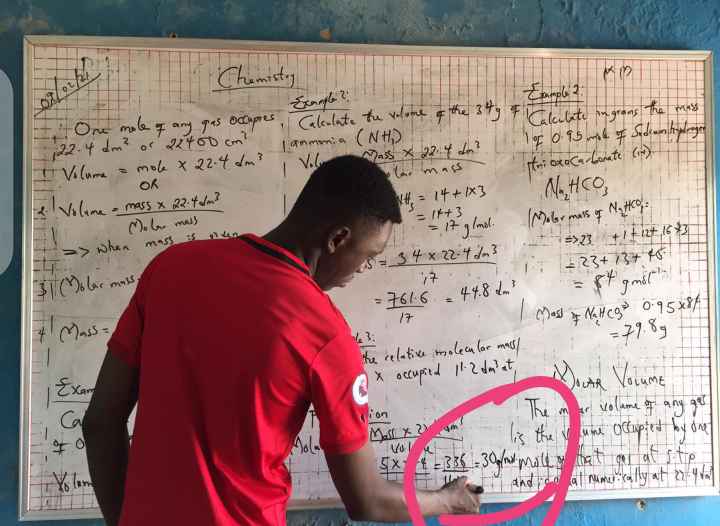 See some reactions below that got people talking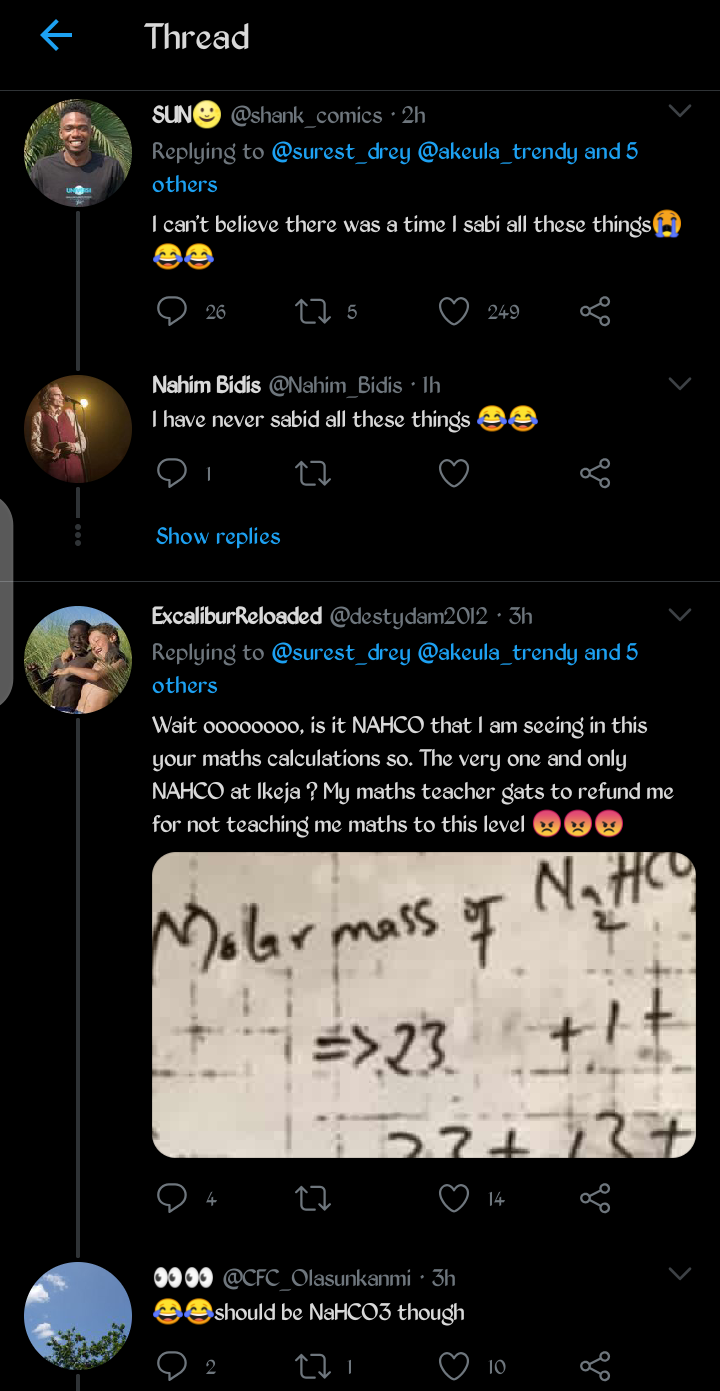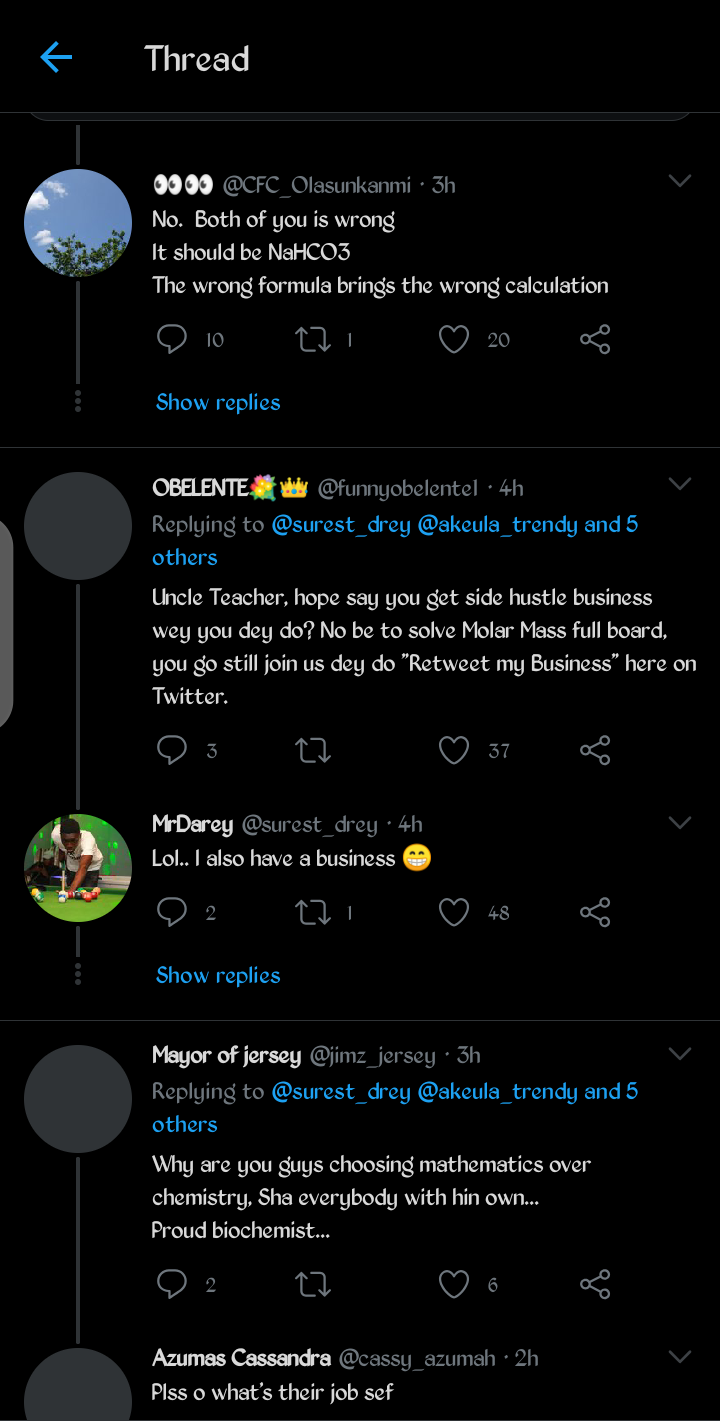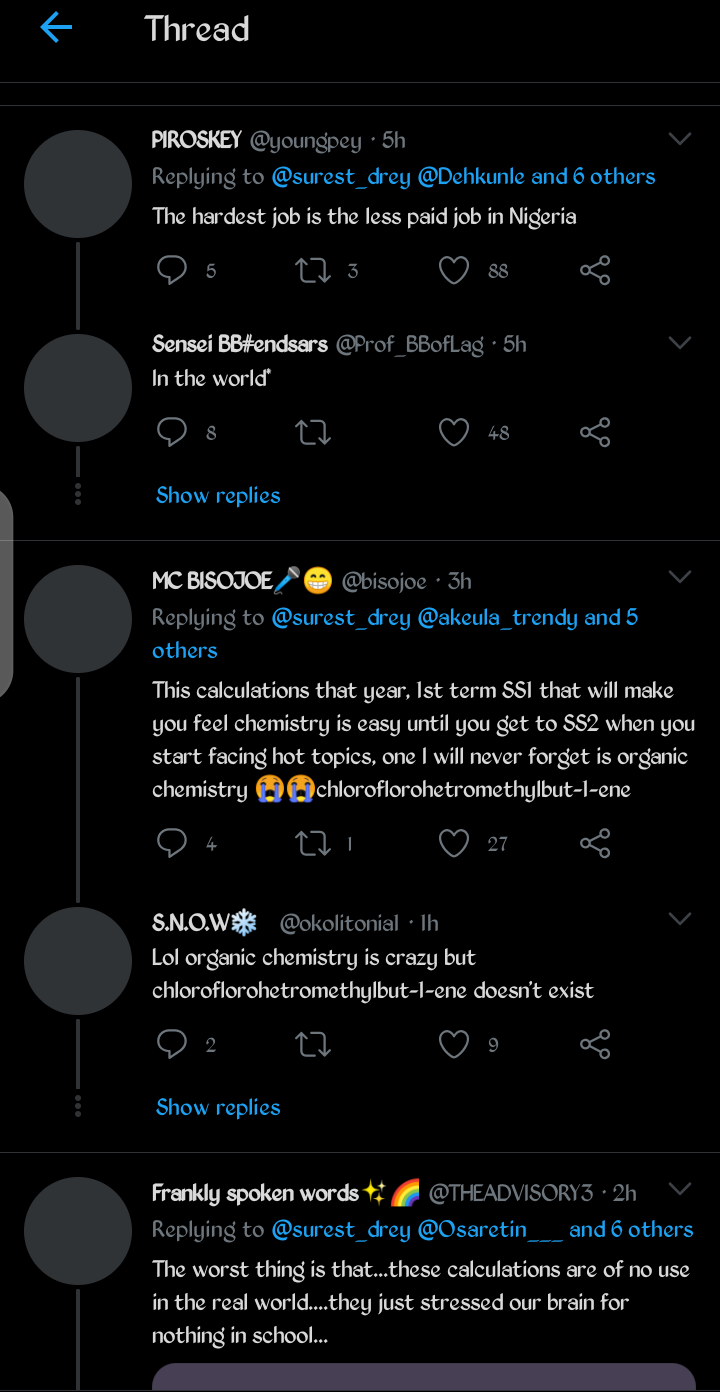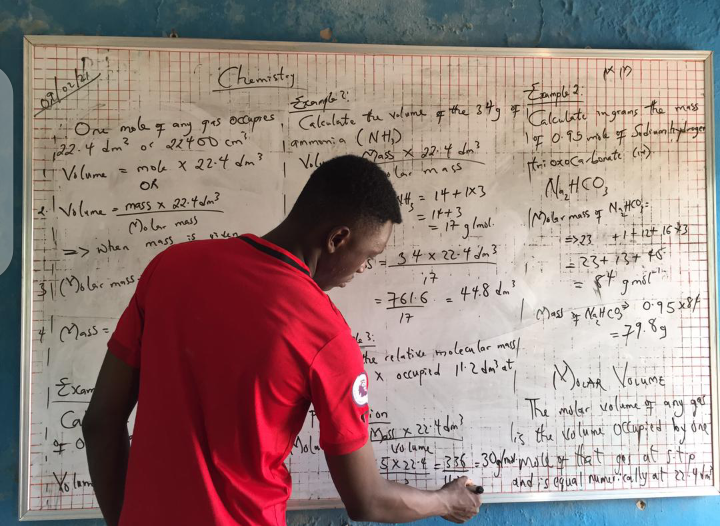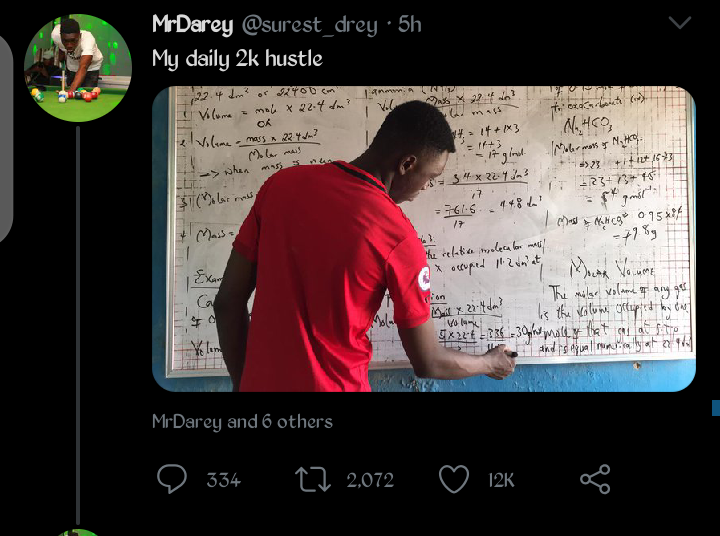 Nigerians youth are not lazy, this is a good hustle, earning 2k per day is a good one, I hope he get a better job soon.
Content created and supplied by: Tomivic (via Opera News )