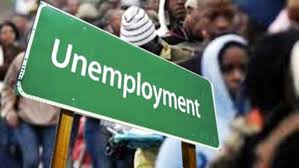 The Nigerian present economy and the high rate of unemployment in the country has necessitated the need for entrepreneurship development. Entrepreneurship developments is the only hope for new graduates and unemployed citizens in the country.
If you look at the state of Nigerian industry, you will find out that there is no formal jobs to cater for the incoming graduates our universities shun out every year. So if you are an undergraduate in any Nigerian institution I will advise you learn a skill aside.
Some of such skills available include Make up, Web design, Tailoring, Graphics design, Baking and Catering etc. Just try to identify the one that works for you an focus your energy and attention to it. You may not see the profit for the meantime but they will surely pay your your bills in the nearest future if you give your all to it.
Finally, entrepreneurship skills should be learnt and taught in all institutions of higher learning. But if your school does not make provision for entrepreneurship development, there are tons of online courses available. So do yourself well by developing yourself with them.
Content created and supplied by: Evinsian (via Opera News )