For some years now, unemployment has been an issue in the country, Nigeria, as most youths who graduate finds it difficult and hard to secure a good job that comes with a payment that could better ones life.
A young Nigerian lady identified as 'Victoria" has taken it to internet to show the world how desprate she needs a job. According to reports the lady was spotted at Abuja were she hung a sign board on her neck alerting the public she needs a job. On the board, she wrote "Please I need a job, Bsc in International Relation" then with her Gmail included on the board.
This is to tell you the high level of unemployment in the country, the Nigerian Government should help in creating some avenues for Nigerian students who just graduated in other for them to see were to fix themselves after graduation.
It's evident that most federal institutions has employed Entrepreneural Studies to the general studies to help students not to only depend on the Government for employment but to improvise when there is no job.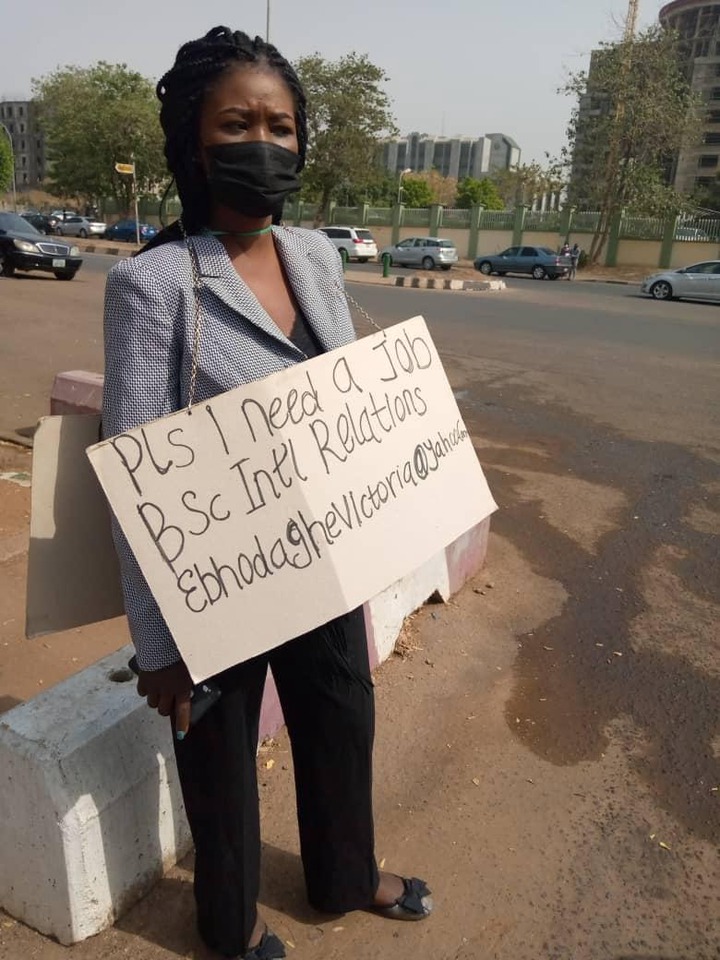 Content created and supplied by: Saintvicky (via Opera News )