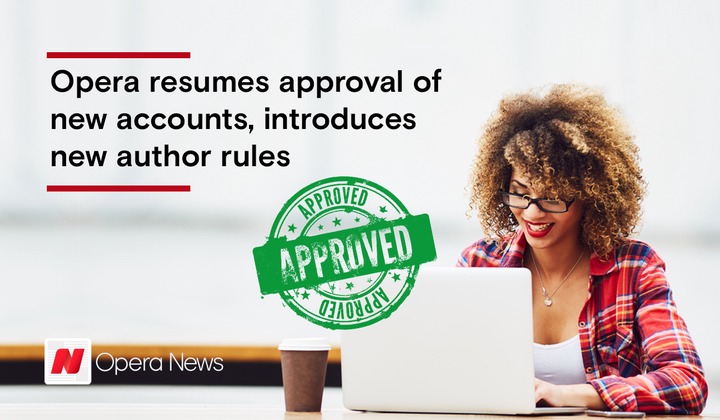 Following our previous announcement on the first phase of "Creator Audit" exercise, with over 14,000 creator accounts banned from writing on the Hub, Opera is pleased to announce its return to approving new set of accounts.
We've dedicated our time in the last few months reviewing the accounts of all Opera News Hub creators for promotion, demotion, or final dismissals from the Hub based on quality and performance. As always, our core objective is to optimize the Opera News-reader experience and maintain a healthy environment for quality creators. 
We're thrilled to inform aspiring writers that Opera is now open to accepting new accounts. However, approval of new accounts will be based on the reviewed quality of your first-five submitted articles.
Note that if the quality of an account does not meet our standards, such accounts will be suspended immediately and payment will be forfeited.
If you believe your account was wrongfully banned from the previous exercise, please contact our support team via email ([email protected]) and politely provide reasons for your disagreement and why you believe your account will be of value to the hub. 
..
Opera News Team.
Content created and supplied by: OperaNewsHubAcademy (via Opera News )