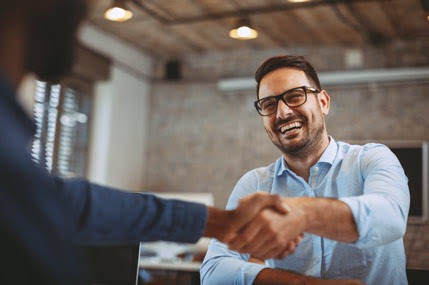 When it comes to job interviews, getting the conversation started might be difficult. Who is the first to speak? Do you just sit there in silence until the interviewer asks you a series of questions about your schooling and work experience? What if you get sidetracked in your responses? How will you get the interview back on track?
The majority of candidates regard the job interview as an interrogation. To put it another way, you can feel like you're on trial. Your resumé has information about the crime scene. It's easy to become defensive or think you're in a game of 20 Questions. But what if you found a way to modify the rules of the game? What if the interview was more of a dialogue than an interrogation? A dialogue in which you share unexpected abilities, establishing rapport and distinguishing your strengths. Top performers use three important concepts to generate connection and clarity. Isn't it time to turn your next job interview into a conversation, where you can tell your story with confidence and distinction? Here are some pointers on how to conduct an effective interview:
Step 1: How to Begin a Job Interview Discussion
What if you start by presenting something that isn't on your resumé or CV (curriculum vitae) when the time is appropriate, after you've exchanged pleasantries and gotten settled in? By just saying, "Let me share something with you that you won't find on my CV or LinkedIn page," you are establishing the following critical characteristics:
• Distinction - After all, the interviewer may just as easily read your profile as anyone else. What new information can you provide that they haven't seen before? How can you tell a story about your unique perspective, such as a childhood experience or something that happened at your prior job that made you see integrity or contribution in a different light?
• Enthusiasm – your story should express your enthusiasm for the chance. An experience from the past might sometimes steer you in the direction of what you desire in your next employment. Always keep it positive: "My former boss was a horrible jerk, therefore I'm looking forward to working with someone good - do you have any of those around here?" is not a winning tactic! (The preceding text was typed in a sarcastic font.) You won't get dirty if you fling mud at your former boss. Find a way to express your desire for the next opportunity without putting your current one in jeopardy.
• Engagement - I had a coaching client write down how she planned to describe her resumé in chronological order, from birth to the present. That monologue was not only tedious to listen to, but it was also irrelevant to anyone who knew her past. Why not emphasize what is important to you and check if it is also important to your interviewer? As though you were doing an elevator pitch, practice keeping your responses within three minutes. When you're just starting a conversation, don't get too involved in the details. Why? Because you want to pause during a conversation to see what details are most important to your interviewer! Your abilities are remarkable, and your experience is extensive...but don't overlook your ability to build rapport.
• Innovation - Instead of just stating, "I'm an innovator" or "I'm an outside-the-box thinker," why not show it? Why talk about your initiative when you can demonstrate it by just saying, "Let me share something with you that isn't on the resumé." Then tell a short but important narrative about something you've learnt or an experience that reflects your ideals. Your passion, capacity to connect, and ability to start a conversation are all demonstrated in the tale you tell. You show a desire to engage in a conversation rather than simply answering a series of questions about your activities in 2014.
Then, don't forget to ask the one question that the majority of applicants overlook. Because it keeps the conversation continuing - and gets your interviewer to speak - I call it the "Conversation Question." It's as follows:
Step 2: What Is the Best Job Interview Question?
You're curious about the worth of your values. If you've passed a background check. If you've found a solution as a result of your talk. Right? So, how do you know whether what you're laying down is being picked up? Coming home from a job interview and having to fumble for a solid answer when your partner, boyfriend, mother, or best friend asks, "So, how did it go?" is one of the most aggravating things. "I...I hope it went well...I guess...I answered all of their questions...uh....wow, I have no idea how it went."
You don't know where you stand because you don't know where you stand. What did you do to build rapport? You shared, you explored, you elaborated on your background...but what did you do to build rapport? To elicit a response from the interviewer? To demonstrate that you are genuinely interested in what they want and need?
The assumption that your CV speaks for itself is a simple trap to slip into. That your life has its own narrative to tell. Of course, this never happens. It doesn't exist if you say something and they don't hear you! Character counts, and a lot of it. Did you show who you are and what you value while also getting the interviewer to talk? Are you demonstrating and describing tales about your personal integrity, as well as your knowledge of phrases like "commitment," "teamwork," and "collaboration" during the interview?
Asking your interviewer for feedback is the only way to figure out where you stand. I'm not suggesting you ask, "So, do you prefer me to the others?" "Do you think I'm your favorite?" That is impolite and will not help you. But how about genuinely curious about your past and the stories you're sharing? Don't you care about how you might fit in, and don't you wonder where you stand in the eyes of the interviewer? The stories you need to tell are the ones that show concepts in action. Don't wait to read the Yelp review. Get the information as soon as possible, or you may have to face with disappointment.
Have the bravery to share stories of times when your principles were put to the test. How did you overcome a professional challenge, and how can that experience benefit your next employer? Curiosity is an important trait to have in an interview.
Step 3: Use the One-Word Story in Your Job Interview to Gain More Confidence
I discuss the concept of the "One Word Story" in my career workshops and leadership seminars. You might imagine that a one-word story doesn't exist on the surface. After all, doesn't a story have to have a beginning, middle, and end? Wrong. The one-word story can be a simple approach to keep your message and personal beliefs in mind at all times. If you don't believe there is such a thing as a one-word story, have a look at the image below and see if a one-word story emerges for you: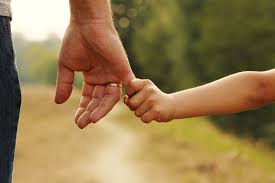 Perhaps you notice a connecting story. Caring. Protection. Legacy. Love. Alternatively, whatever comes up for you. Is there a one-word story to tell about your background, resumé, or experience? Perhaps that term is creativity for you. Or perhaps it's about leadership. Service. Innovation. What thoughts come to mind? From a high level, what is one term that best describes your experience? Is that single word representative of your ideals and contribution?
The Importance of Concentration in Job Interviews
Whatever the situation, having a one-word tale will help you feel more confident during an interview. Because the one-word story serves as a constant reminder of who you are. Your values are represented through the one-word tale. As well as your contribution.
Focus is the key to a successful interview. Knowing what to look for and what to avoid. You always have a conversation starter at your fingers if you have a one-word anecdote in mind. Because your one-word story is your story. A narrative that tells the story of who you are. A narrative about your values. A story on how you can make a difference in your next opportunity. The North Star is that one-word narrative. You'll never be lost if you know who you are. You always have a connection to make, and that connection builds interest and differentiation for your skills within the interview.
Of course, if you really want to know if your experience is a good fit, you should inquire. Don't be scared to inquire about how your past applies to the new role and how your story matches for the position. With curiosity as your guide, find the guts to turn your tale into a dialogue. What if you came upon a one-word story and started it with something that wasn't on your resume? You might strike up a conversation in which you are as interested in the company as they are in you.
Content created and supplied by: Temitope3036 (via Opera News )
Opera News is a free to use platform and the views and opinions expressed herein are solely those of the author and do not represent, reflect or express the views of Opera News. Any/all written content and images displayed are provided by the blogger/author, appear herein as submitted by the blogger/author and are unedited by Opera News. Opera News does not consent to nor does it condone the posting of any content that violates the rights (including the copyrights) of any third party, nor content that may malign, inter alia, any religion, ethnic group, organization, gender, company, or individual. Opera News furthermore does not condone the use of our platform for the purposes encouraging/endorsing hate speech, violation of human rights and/or utterances of a defamatory nature. If the content contained herein violates any of your rights, including those of copyright, and/or violates any the above mentioned factors, you are requested to immediately notify us using via the following email address operanews-external(at)opera.com and/or report the article using the available reporting functionality built into our Platform See More