How to improve your chances of landing your dream job.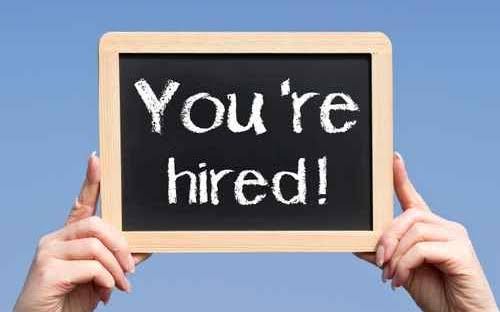 The number of students that graduate each year are more than the jobs available in the labour market.
Due to this, the unemployment index in Nigeria have continue to rise every blessed day. You see so many jobless youths roaming about with no motive of ever finding a job.
Below are 3 ways to invest your chances of securing a job this month.
1. Apply for the right job
It can be intriguing to apply for jobs that appeal to you without considering your qualifications and certificate. As a job seeker, you are expected to apply for any job that are relevant to your choosen field or career. Don't say because you know one or two things there, then you are a good fit for the job. You will surely and gladly be rejected.
2. Make your CV impressive and outstanding
The content of your CV also speaks volume in determining your application status. According to a recent, most CEOs and Human resources mangers, have reportedly linked their employment requirements to content and structure of CV. Always try to make your CV standout by editing and proofreading it before submission.
3. Networking
Don't just sit sit down and relax after submitting your CV to a company. Try and meetup with other employees in that company to inquire about the company biography and their employment process.
Furthermore, try to maximize the opportunities available on LinkedIn and Twitter to your benefit. There are many job position posted there, most expecially on LinkedIn.
Finally, never give up. It might look impossible and hard from the beginning, but with perseverance and dedication you will surely overcome. Don't forget to hit the follow and share button to inform your friends and relatives about this article.
Content created and supplied by: Evinsian (via Opera News )