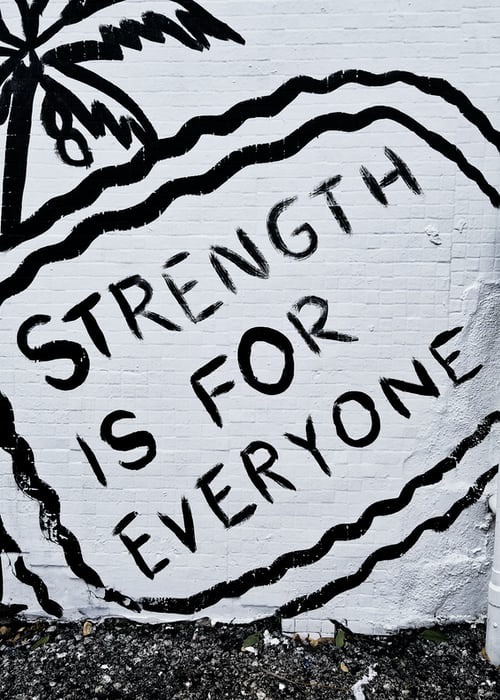 Lot of things come into our lives when we're weak or can't find the solution to that problem. So, we will discuss some things that will makes us stronger.
1. Obstacles
When you start any journey, be determined to reach your destination notwithstanding the obstacles we face. If you carry on towards your goal, the obstacles will go automatically. So it makes you stronger and motivated. Try to overcome, try new things, modify your approach and learn to tackle the hurdle.
2. Willpower
It is an inner ability to handle things and staying consistent to your long term goals. It is pure control on your emotions and reactions. It doesn't grow automatically, it need self motivation, control on your behaviour and self discipline. A strong willpower individual stays more calm and focused in any task.
3. Challenges
We face different kinds of problems everyday. To overcome the problems, we do approach for their solutions. Challenges are the calls to action. It makes us stronger as we build our capabilities and enhance the quality of our wisdom.
4. Struggle
To do any task with difficulties and with several attempts is struggle. It requires patience, wisdom and mental strength. To do a specific task, we put all our efforts which makes us stronger enough as we use our energy and muscular power to do it.
5. Belief
Our belief in Almighty God that he is our creator, all the difficulty and solutions are from him. He shows us the path and will assist to come up makes us stronger.
6. Pain & Suffering
If we sit comfortably and get everything on a platter of gold, what will happen? We'll become lazy and weak. Because pain and suffering always stimulate the resistance to work.
7. Love
Some come from the school of thought that love makes us weak. But take love as strength. Love to your fellow man gives you encouragement and determination to protect him. Because love has its own power which makes us stronger. Every one should experience love to witness its power
Content created and supplied by: kelebobs32 (via Opera News )