Unemployment amongst other evils in Nigeria has done more harm to the lives of millions of unemployed youths who have spent years of looking for a job with no hope in sight. Unemployment is now rampant in so many states of the federation with many young school leavers getting used to be unemployed after school. Most of these young people don't bother themselves again with the idea of looking for a job any more as they now rely on looking for a skill to learn or a business to venture in. It's so unfortunate that we have to find ourselves as youths in this country that seems to have no plan for the young ones.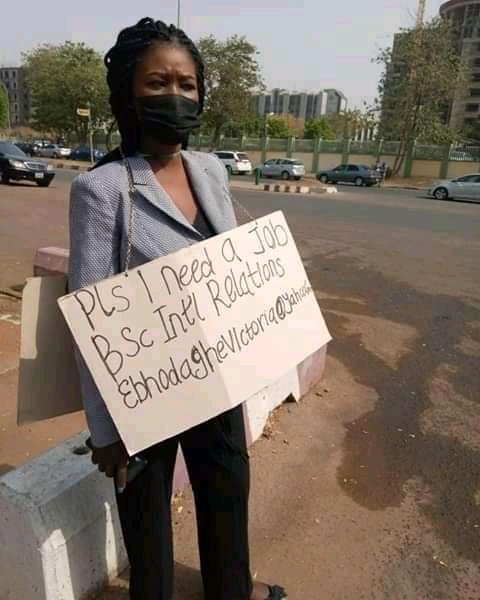 The million of graduates leaving schools every day aren't helping matters as they are going to over populate the already populated labour market. Few hours ago, a photo was spotted online of a lady graduate of international relations was seen begging for a job on the street of Abuja. She practically looked like a common beggar with a placard carefully written to describe the state of her predicament which is joblessness.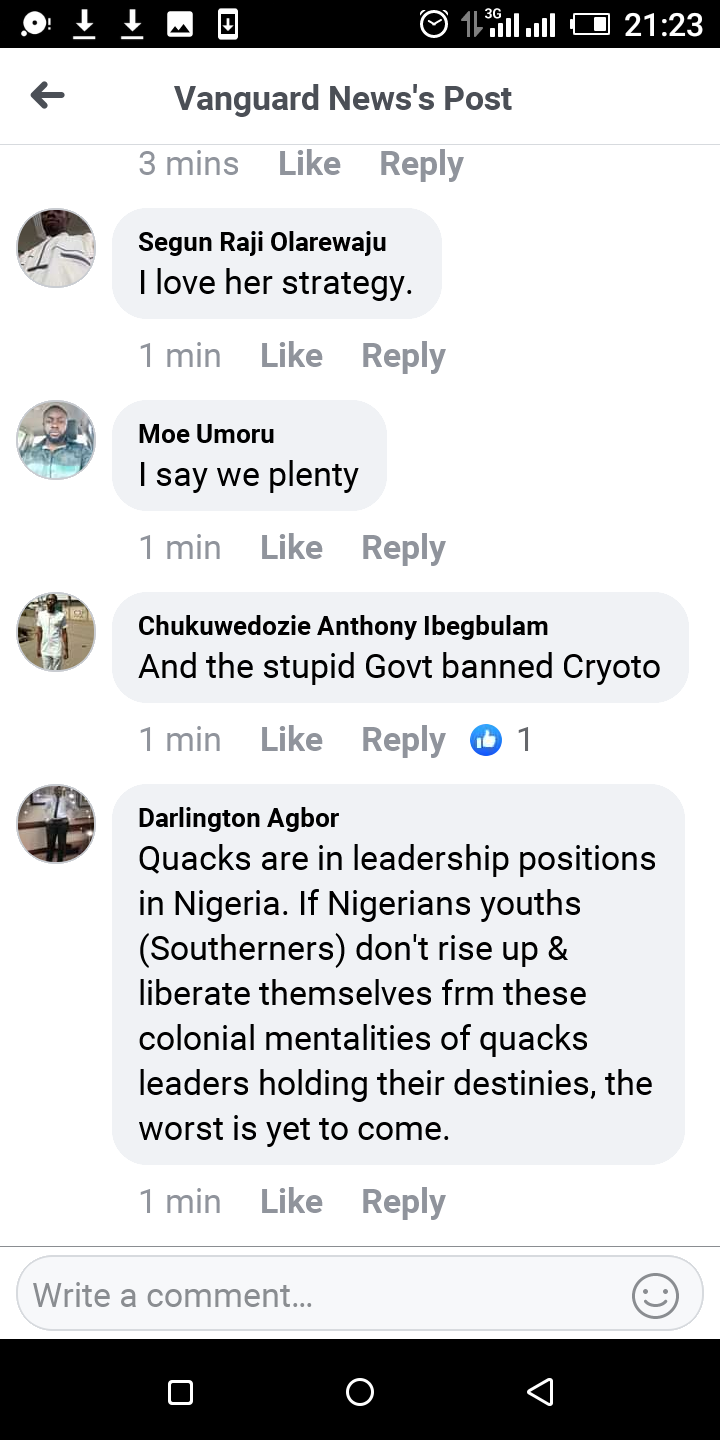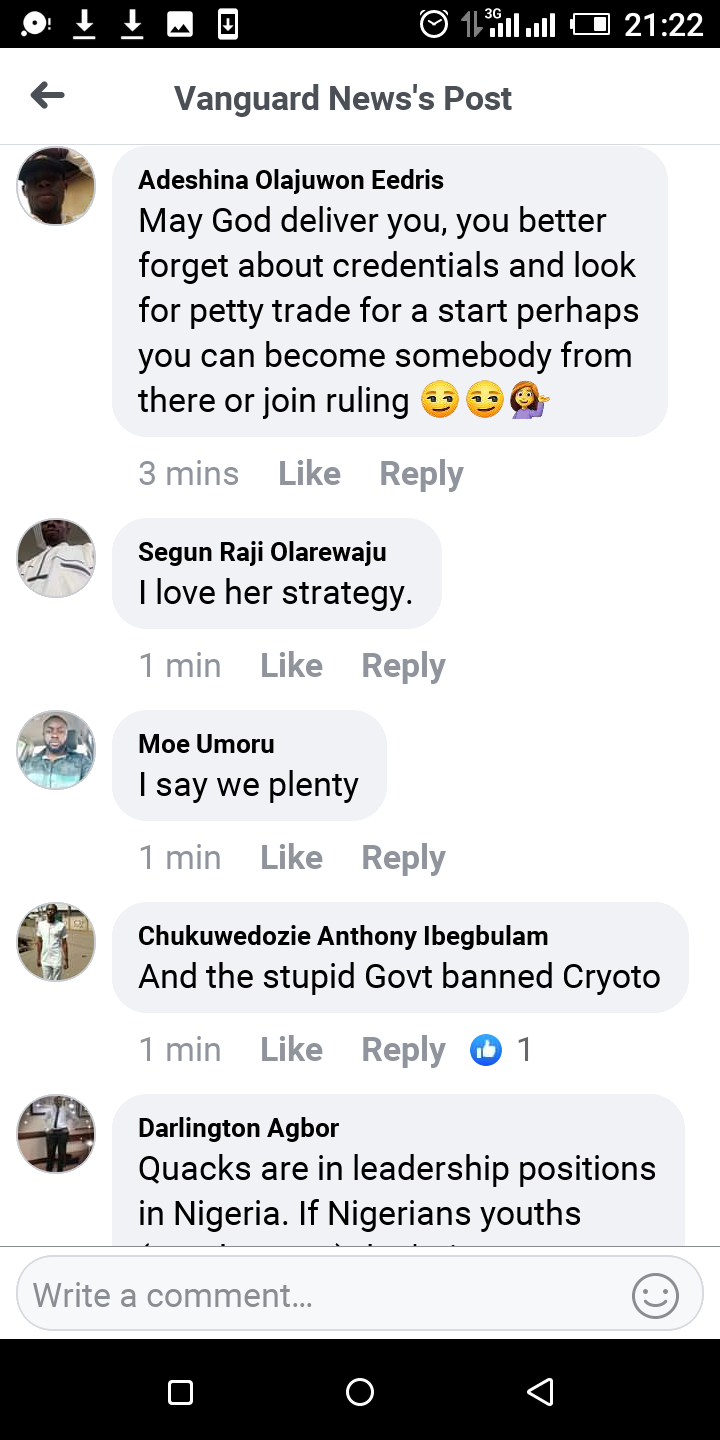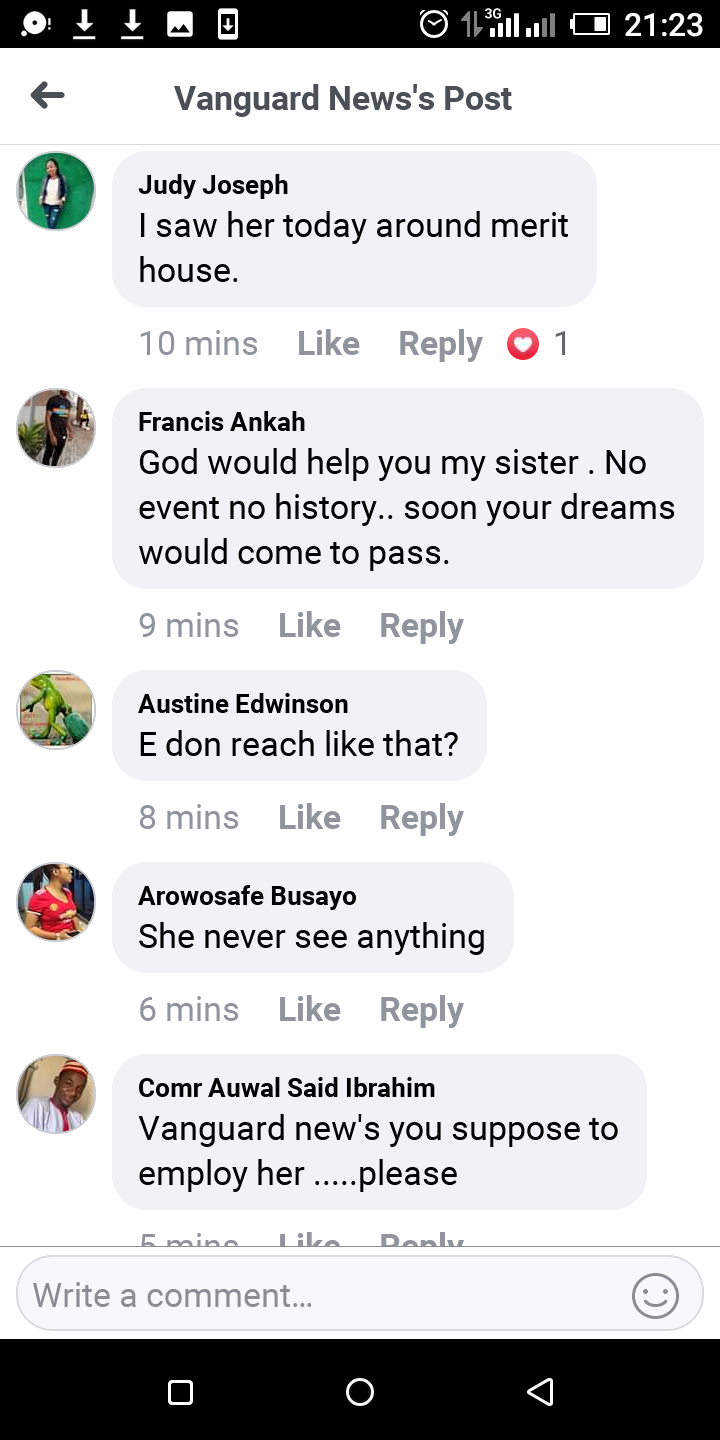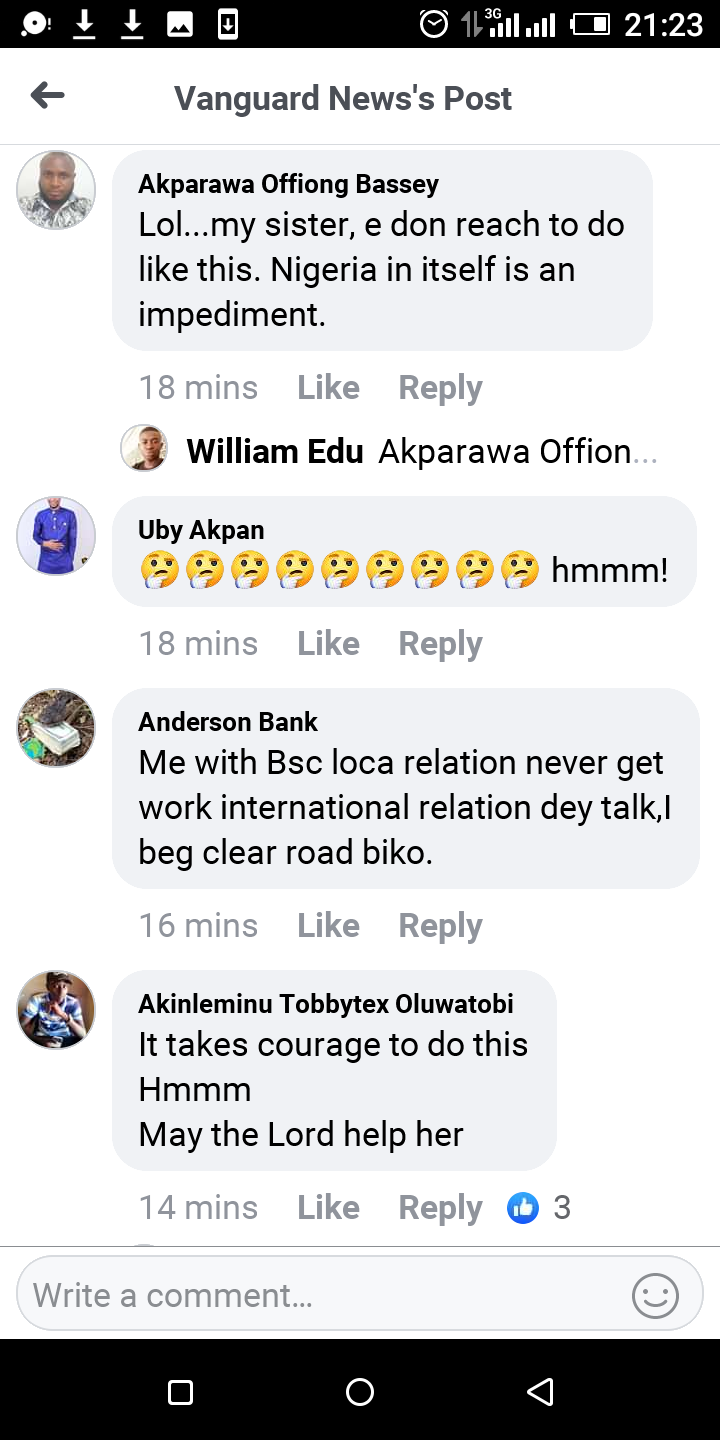 Let me know what you think about this development?
Content created and supplied by: Okechukwunwoke (via Opera News )