Money they say, it is not easy to make but do you know there is a super ingredient that will make anyone acquire wealth fast and easy? Find out below in this beautiful article... keep reading** Now a question.
Question: Almost all the wealthiest people do real estate or software. Do you think that is the best and easiest way to become a multi-millionaire? Should I go for that then or should I go for something I'm more passionate about?
Answer: That is a great question. I myself have spent many, many years trying to find out how to get rich easily. First I tried one thing, failed in it, and tried another.
I tried looking for many different vehicles to financial success looking for what is hot and what is not and riding those that are hot.
But failing miserably.
Why?
Because after a while, I realized that I didn't want to get in that hot vehicle no matter how rich it would've made me because I didn't like what I was doing.
I DIDN'T HAVE PASSION FOR IT.
I always ended up slowing down and looking for the nearest exit from that highway. Other people may speed past and reach their goal because they probably love what they're doing and they're lucky that what they're doing is the current trend, making their goal for financial independence speedy. But not me. Not in that way, at least.
Getting wealthier isn't about money alone. If you enter a job or a line of business full-time just to try your chances at getting wealthier in that field, I assure you, you will fail in that endeavor because you will always be looking for an exit.
Or even if you didn't fail, would you be happy with your life?
You will go home in your luxurious villa, be served hand and foot by your maids, eat a first-class dinner, and lie down on your king-sized bed covered with silk sheets; but will you be happy?
Will you be content with all those material things or would you go buying other luxurious items simply to remind you why you have to stay in your job or why to keep your business running?
Get rich doing what you love and you'll be more fulfilled and satisfied with your villa, your dinner, and your king-sized bed with silk sheets. Try to look at what is in your arena of love. If what you're doing doesn't come from your soul, fulfilment and satisfaction will elude you. Some people make it in real estate and software because those people are made for those 'vehicles'. You might be made for something different. It might be that you're made for something else.
**PASSION IS THAT SUPER INGREDIENT!**
Are you passionate about hair? Or clothes? Or films?
Whatever it is that you're passionate about, it really doesn't matter. What is important is that you enter that field not just because it is hot at the moment.
Creating wealth, as I always say, IS A CHOICE.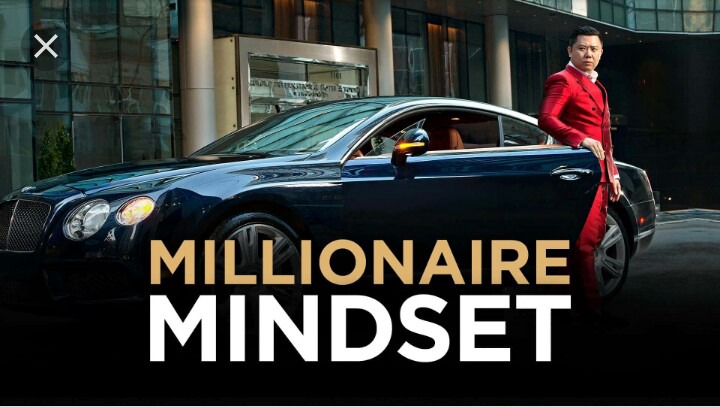 In the freeway of your life, travel in the right vehicle. Determine your passion, your area of love, your mission, and life direction. Once you're already in the right vehicle, go look for the right lane to reach your goal. The hot area in your field of passion is the right lane.Find the area that you love then understand how you can get wealthier in that area through business and marketing. As long as you understand business and marketing, I believe you can get rich in any business you choose to endeavor yourself in. Give me any business and I'll tell you how you can get rich from it.
Passionate about hair? Start a hair salon! Don't have enough money? Then get a job in a high-end salon, build your reputation as a hair stylist, and start from there.
Crazy about clothes? Start your own boutique! If you can't yet, then start as a supplier for a boutique that sells clothes which don't brand themselves with designer names.
Love films? Then start an online shop promoting movies. Or start a video-editing shop. Or try your chances at directing.
There are so many income-generating projects you can do with the things you love. You just have to look at it from the right angle.
You know what, you can even do real estate or software on the side. If you're doing something you love, it doesn't hurt to invest in real estate as well.
You don't have to love real estate unless you plan on doing it full time.
But if real estate is absolutely enjoyable for you, then go full time in real estate and invest in it because that is the one of best things you can ever invest in.
You see, not all smart investments are best investments. Let me show you an example:
If, say, I'm in real estate, I can go buy shopping centers and build apartment buildings. They are smart investments in themselves; but I don't like those things!
If I do that, I'll be doing it strictly for the money. I probably wont be fulfilled with it, though.
All I'm saying is: Do what you love. Prioritize PASSION before money alone. Do what you're strong in.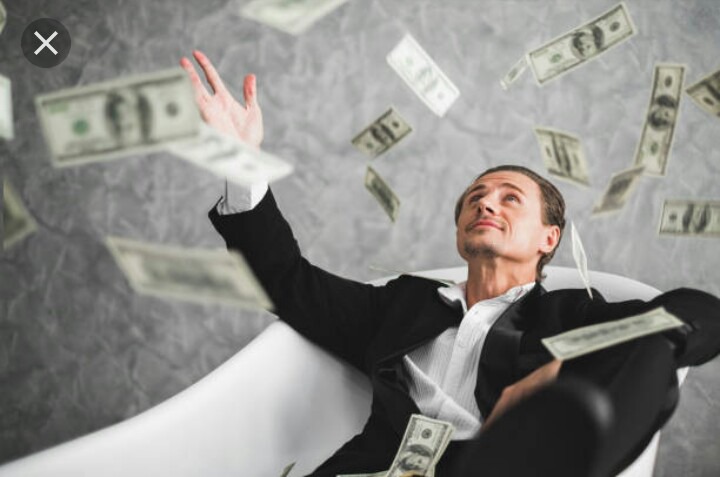 Then find a hot spot, the hot road in that path that you're passionate about, go full speed ahead into your goal, and in no time, you will find that you are not only wealthier but also happier in what you do.
If you desire more out of life… more wealth, more happiness, more fun…the answer is simple; you HAVE to get rich doing what you love.
Passion is the key! What do you think, let me know, thanks..
Content created and supplied by: Melito-Jay (via Opera News )