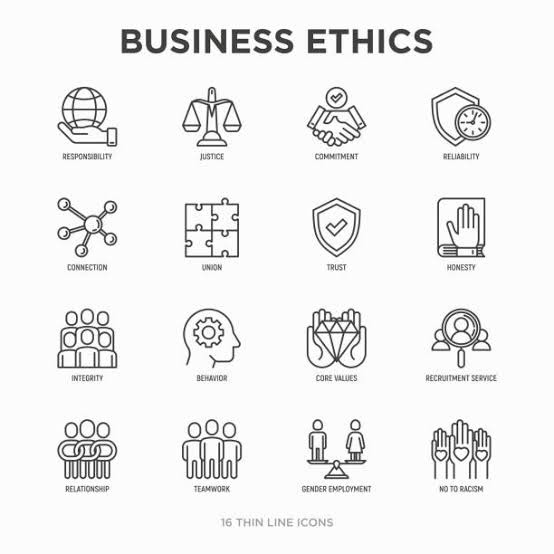 "My friend was called upon for interview for the role of a Bursar in a big private school;
He has been there for a written and oral interview and he was one of the three best candidates.
So, he was called again to come around for further instructions and he left home quickly, well dressed and prepared to do face the music of the day.
.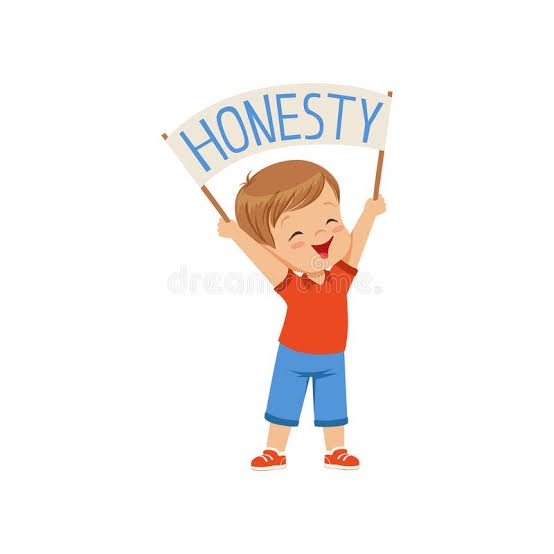 𝘖𝘯 𝘨𝘦𝘵𝘵𝘪𝘯𝘨 𝘵𝘩𝘦𝘳𝘦, 𝘩𝘦 𝘮𝘦𝘵 𝘴𝘰𝘮𝘦 𝘰𝘧 𝘵𝘩𝘦 𝘴𝘤𝘩𝘰𝘰𝘭 𝘰𝘧𝘧𝘪𝘤𝘪𝘢𝘭𝘴 𝘪𝘯 𝘢 𝘩𝘰𝘵 𝘥𝘪𝘴𝘤𝘶𝘴𝘴𝘪𝘰𝘯 𝘰𝘧 𝘵𝘩𝘦 𝘧𝘢𝘤𝘵 𝘵𝘩𝘢𝘵 𝘵𝘩𝘦𝘳𝘦 𝘸𝘢𝘴 𝘯𝘰 𝘧𝘶𝘦𝘭 𝘵𝘰 𝘱𝘰𝘸𝘦𝘳 𝘵𝘩𝘦 𝘨𝘦𝘯𝘦𝘳𝘢𝘵𝘰𝘳 𝘧𝘰𝘳 𝘵𝘩𝘢𝘵 𝘥𝘢𝘺 𝘰𝘯𝘤𝘦 𝘵𝘩𝘦 𝘭𝘪𝘨𝘩𝘵 𝘨𝘰𝘦𝘴 𝘰𝘧𝘧 𝘢𝘯𝘥 𝘵𝘩𝘦 𝘣𝘭𝘢𝘮𝘦 𝘸𝘢𝘴 𝘰𝘯 𝘵𝘩𝘦 𝘴𝘤𝘩𝘰𝘰𝘭 𝘥𝘳𝘪𝘷𝘦𝘳 𝘪𝘯 𝘤𝘩𝘢𝘳𝘨𝘦 𝘰𝘧 𝘵𝘩𝘦 𝘥𝘶𝘵𝘺 𝘵𝘩𝘢𝘵 𝘸𝘢𝘴 𝘢𝘣𝘴𝘦𝘯𝘵 𝘧𝘳𝘰𝘮 𝘸𝘰𝘳𝘬, 𝘴𝘰 𝘵𝘩𝘦𝘳𝘦 𝘸𝘢𝘴 𝘯𝘰 𝘰𝘯𝘦 𝘵𝘰 𝘥𝘳𝘪𝘷𝘦 𝘥𝘰𝘸𝘯 𝘵𝘰 𝘵𝘩𝘦 𝘵𝘰𝘸𝘯 𝘵𝘰 𝘨𝘦𝘵 𝘧𝘶𝘦𝘭 𝘢𝘴 𝘵𝘩𝘦 𝘴𝘤𝘩𝘰𝘰𝘭 𝘸𝘢𝘴 𝘭𝘰𝘤𝘢𝘵𝘦𝘥 𝘢𝘵 𝘵𝘩𝘦 𝘰𝘶𝘵𝘴𝘬𝘪𝘳𝘵 𝘰𝘧 𝘵𝘩𝘦 𝘵𝘰𝘸𝘯.
. 
As he sat at the reception, one of the top officials stepped in and said, "Hello Mr. Can you drive?
.
He answered and said "Yes sir"
I have known my friend to be a good driver.
"Can you please help get some fuel at the filling station in town?"
Well, as someone looking for a job, he stood up quickly and agreed.
He was to buy fuel into the school bus and a plastic keg. 
Getting to the fuel station, he bought the fuel, but a lower price to what he is supposed to buy as offered by the attendant.
The attendant had told him that it was the normal thing that most drivers do, they buy for a lower quantity but get a receipt of the normal quantity and price.
.
My friend felt that it was an opportunity for him to get a little change for himself out of the money given to him.
The rest is a sad story because the attendant is actually an official of the school and a spy to test my friend's integrity.
 *He never knew that it* *was his final interview!* 
.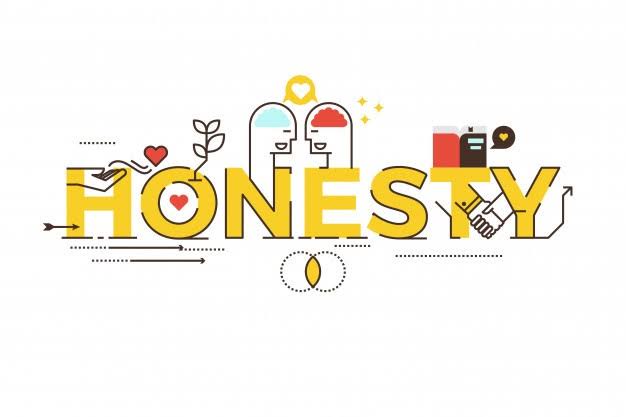 My friend was the best and the most qualified candidate out of all fourteen that began the recruitment process, but he has issues with money management.
He has trust issues, I could remember that he has borrowed money from me severally and have refused to ask about it or pay back.
He's so ambitious and wanted to get things at all cost.
That's how he lost the lifetime opportunity to be the Bursar of such a big school!
 *𝘈𝘭𝘭 𝘺𝘰𝘶𝘳 𝘭𝘪𝘵𝘵𝘭𝘦 𝘭𝘪𝘵𝘵𝘭𝘦 𝘶𝘯𝘧𝘢𝘪𝘵𝘩𝘧𝘶𝘭𝘯𝘦𝘴𝘴 𝘸𝘪𝘭𝘭 𝘴𝘶𝘳𝘦𝘭𝘺 𝘱𝘶𝘵 𝘺𝘰𝘶 𝘪𝘯 𝘵𝘳𝘰𝘶𝘣𝘭𝘦 𝘰𝘯𝘦 𝘥𝘢𝘺 𝘪𝘧 𝘺𝘰𝘶 𝘸𝘪𝘭𝘭 𝘯𝘰𝘵 𝘤𝘩𝘢𝘯𝘨𝘦 𝘺𝘰𝘶𝘳 𝘸𝘢𝘺𝘴!* 
.
Watch it when you have issues with being faithful…
Your faithfulness will surely be tested!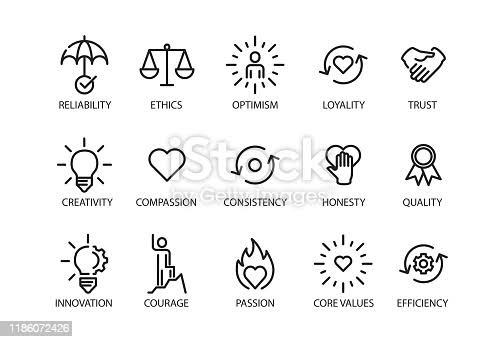 𝘠𝘰𝘶 𝘥𝘰𝘯'𝘵 𝘩𝘢𝘷𝘦 𝘵𝘩𝘦 𝘪𝘥𝘦𝘢 𝘰𝘧 𝘸𝘩𝘰 𝘪𝘴 𝘸𝘢𝘵𝘤𝘩𝘪𝘯𝘨 𝘺𝘰𝘶𝘳 𝘴𝘵𝘦𝘱𝘴 𝘢𝘯𝘥 𝘸𝘩𝘰 𝘪𝘴 𝘱𝘶𝘵𝘵𝘪𝘯𝘨 𝘺𝘰𝘶𝘳 𝘪𝘯𝘵𝘦𝘨𝘳𝘪𝘵𝘺 𝘪𝘯𝘵𝘰 𝘢 𝘵𝘦𝘴𝘵."
Me:
Integrity is not a cloth we put on at some times and put off at other times. Honesty and integrity are virtues we build. They set us apart. 
Tell the truth at all times. Deal with Greed. Don't let that cancer grow inside you. Deal with it. Uproot it. It's not part of you. *It* *is a seed of the Devil planted in the wrong soil.* It is weed to your soul. Cut it off and don't let it grow. 
Imbibe honesty. Imbibe accountability. Imbibe integrity. Let your yes, be your yes. Let your no, be your no. It costs nothing to be honest.
Follow, like, share and comment the lesson you learnt from the story 😉😉👍👍
Content created and supplied by: Oraimowrld (via Opera News )