Imo Awka is an annual home coming event of the people of Awka kingdom. Infact, it's an annual celebration which brings home and reunites Awka people from all works of life. Many indigenes of Awka would always prefer to return home for their annual Imo Awka festival, even against returning for their usual Christmas celebrations.
In Igboland, Christmas is best known as a period of mass return for virtually all Igbos globally, where we leave our base, either where we study, do business or reside to return and be reunited with our families and loved ones. As the saying goes amongst the people of Eastern Nigeria, "Christmas Day, a great day in Igboland". Christmas is not only a period to commemorate the birth of Jesus Christ, it's specifically a day to celebrate the ingenuity of ndi-Igbo. This is why we often take it as a Great day. 
People of Awka kingdom take even more seriously, their Imo Awka festivities than the Christmas mass-return and family reunion that follows. Few months Ago, Awka town was literally shut down as the people had their weeklong celebrations and festivities to mark their annual Imo Awka. Most businesses, establishments, schools and even some churches were under lock and keys to give way for the celebration as against a possible attack that may follow.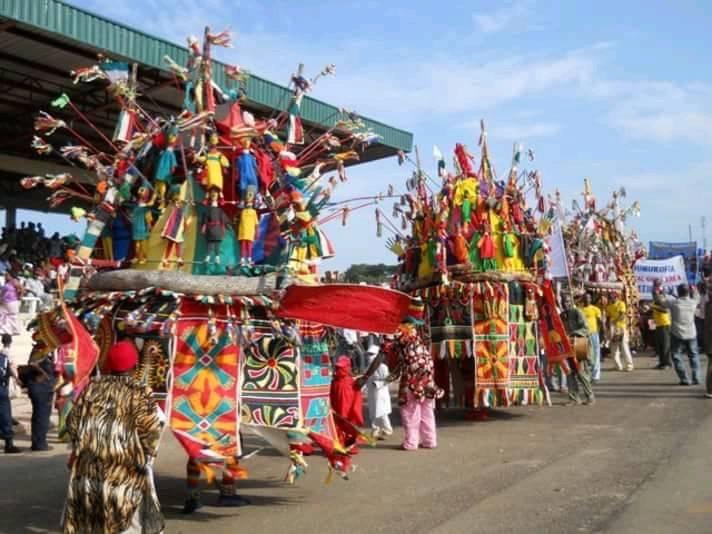 Ijele Masquerade
Even in the midst of a dreadful Covid-19 pandemic, the last egwu Imo Awka was nothing short of what it used to be. Infact, even as a primary school pupil back in the 90's, our then school, the missionary owned Infant Jesus Nursery and Primary school, which is located right inside the compound of the St. Patrick's Catholic Cathedral, Awka, would have schools often close earlier than normal back in those days, then followed by compulsory two days holidays, to give way for the celebration and to avoid the dangers from the hooliganism that follows same. 
The very bad news is that even non Awka indigenes, would always speak up that one is sure that during the annual Imo Awka celebrations, that someone or some persons must die. This is a sad norm. This is not to say that it's a ritual of Awka Kingdom to waste innocent lives of her people or non indigenes that come around for the celebrations, but the arson attack, destructions, maiming, fights and in extreme cases, deaths that often followed are wholly brought about by thuggery and hooliganism, nothing else. 
At those times, we watch the masquerades walk the streets with their long flexible canes, the different "Ogene" music groups, the band groups settled at different bars or joints and the huge population jubilating in an unmatched joy while either returning from Umuokpu axis back to Amaenyi quarters and vice versa. We also saw individuals who willfully joined in flogging competitions.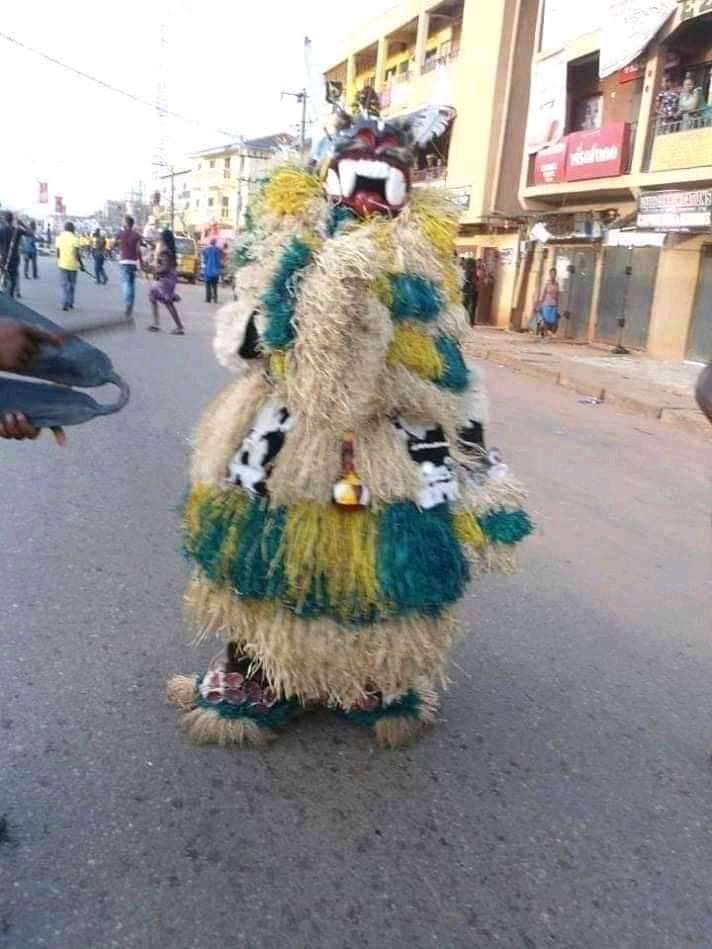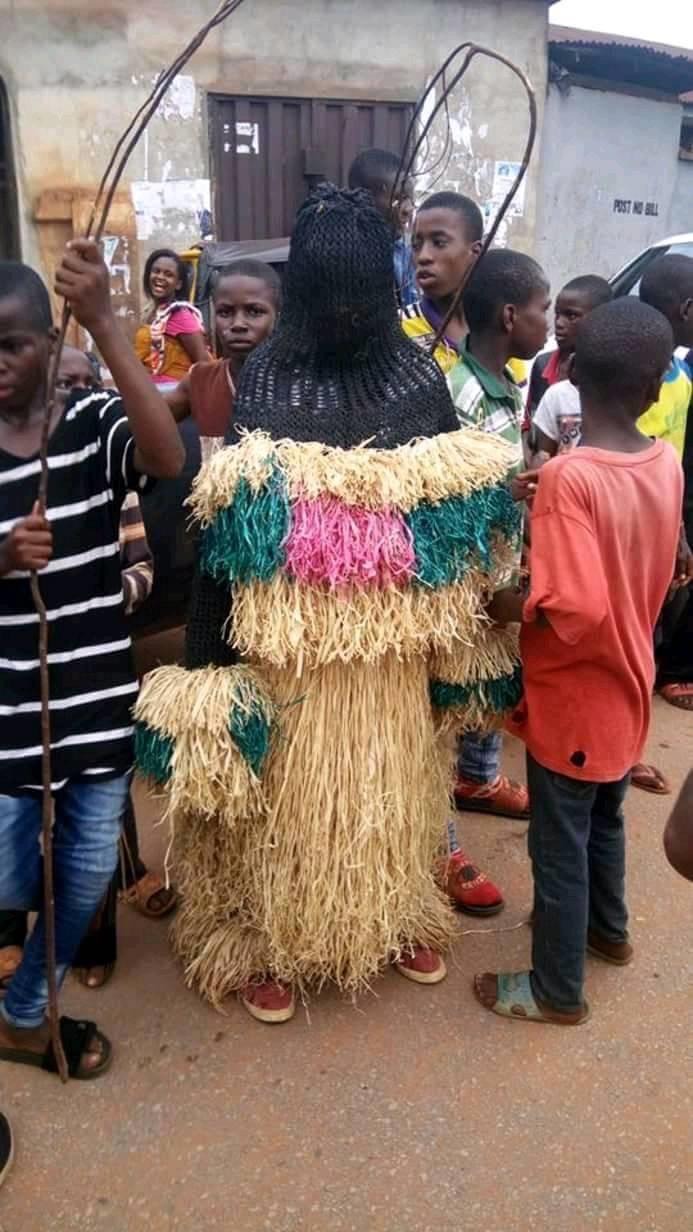 There's a sad part to the annual Imo Awka celebration and it's squarely based on the issue of thugs and hooligans overtaking the entire outing. The intention of the locals would by far never be to cause mayhem or untold hardship on fellow indigenes or visitors, but then also, it happens that once these petty criminals and hooligans overtake the entire celebration and outing, something ridiculous begins to happen. 
At Imo Awka celebrations, ask Awka people, they would pridefully tell you that Awka indigenes do not cause mayhem in their community. They would be quick to point accusing fingers to other quarters, they would always say, "those people who perpetuate evil are not Awka people, they are Abakiliki okada riders and keke drivers". And this is exactly where the problem starts, exonerating your people in mischief-making while pointing accusing fingers elsewhere. 
This is exactly the same problems that Onitsha people also in Anambra State always have. Once anyone talks or writes about hooligans and crime rate in be it Onitsha, Nkpor, Obosi or Ogidi, the people of these communities are always quick to exonerate their people, while accusing Abakiliki indigenes. It's actually laughable, that real owners of a community would permit their guests or visitors to their communities to carry out nefarious and criminal activities within their domain. It sounds ridiculous. It is ridiculous!
During Imo Awka festivities, sadly, while it might be true that outsiders may flood into Awka kingdom, and may join in carrying out series of criminal acts, it's also right to state quite clearly that as it is often said in Igboland, "it's the rat that is at home, that informs the rat in the bush that there is something inside the home".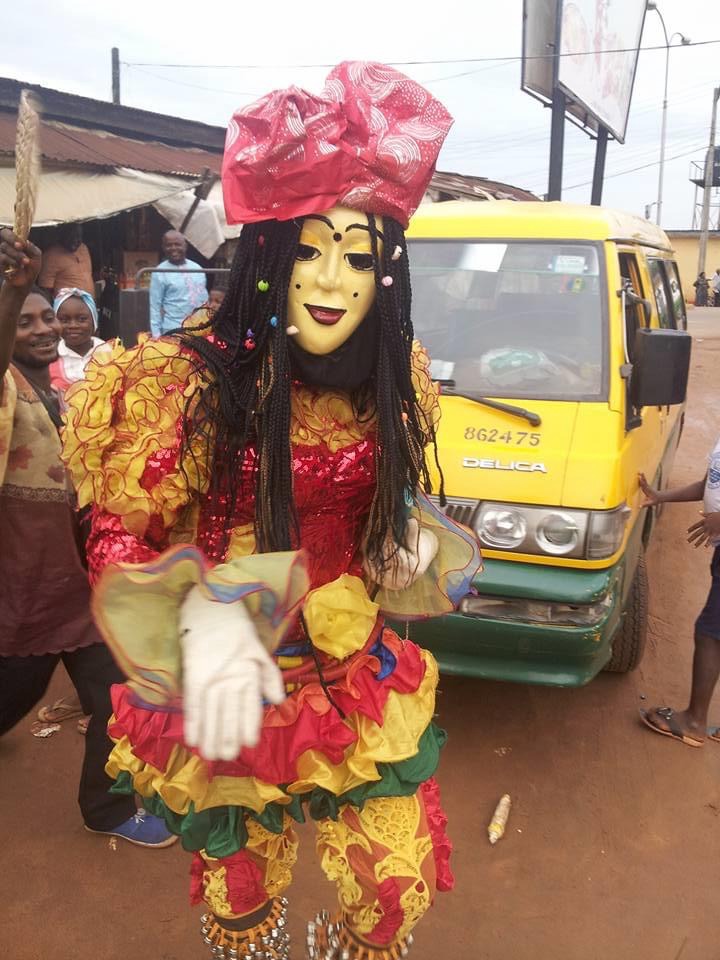 Outsiders are more like bystanders, they would never come into an alien domain and perpetuate evil for no just cause, someone from the inside would always take or play the lead role in bringing them in, and directing them on ways to perpetuate their evil. If crime rate, thuggery and hooliganism is high during the annual Imo Awka celebrations, it might be fair to agree that it's due to the making of the people of Awka kingdom, not merely ndi-Abakiliki or their other visitors. 
Again, during this last Imo Awka, many of my Awka friends invited me over to come and celebrate with them, I strived to excuse myself, until Ikolo Awka himself who has hosted me before also called in, even offering to come and meet me where I was, so that we go together. I gave in. He drove to where I was, in the company of a few other friends of mine, we left for the Imo Awka. 
At the event however, we sat from a corner of the bar, drinking and looking out, watching events as they unfold. It was an amazing experience again, safe for the hooligans that at a point overtook the streets. At about 6pm, after spending nearly two hours watching them, convinced that we have had enough, and to avoid the foreseeable factors and bad trends that happen under the cover of darkness, we left the area back to for our various homes.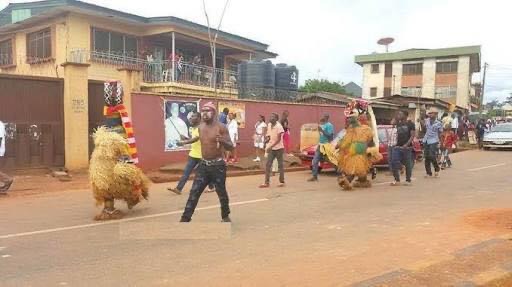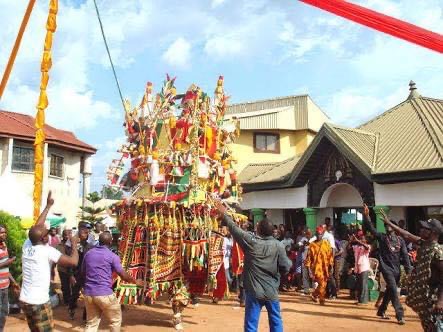 The inspiration to write about the Imo Awka festivities and the hooliganism that follows came from a chat I had with a dear friend, a medical Doctor friend of mine who I had sat out for lunch, then to share drinks with after the Imo Awka activities. She told me of what followed during and after the Imo Awka festival. She's a practicing Medical Doctor in Awka town. 
In what sounds rather ridiculous, many, including Awka indigenes and particularly, outsiders or their visitors do not know what the annual Imo Awka festivities represents to Awka people. They do not understand what the celebration means. They can't understand what actually brought about the annual ritual and of utmost importance, the role of monkies and the sanctity to its privilege, love and the honor it receives within the Awka kingdom. 
Imo Oka is a powerful deity which commands respect atleast amongst Awka traditional idol worshippers, even the people of the younger generation take the deity seriously because of the enormous power it is claimed that it controls. Imo Oka, best known as egwu Imo Awka heralds or kicks-off the beginning of Awka native year. Incredibly, it remains the only pegan celebration that has survived ages and generations to this day. 
Those are tales which often sounds fictitious, but has been retold by many, including Awka indigenes, themselves. And I've had deliberations about histories regarding my community of Nibo, Awka town and some other towns in Igboland.
In Nigeria, the Calabar carnival alone, a replica of what's obtainable in the Caribbean island, this Calabar festivities draws home many Nigerians, tourists from international communities and by higher margin boosts the economy of Cross River State, by the amount of money made even only by sales of carnival costumes, with many guests that would lodge in hotels and many eateries that would have good sales.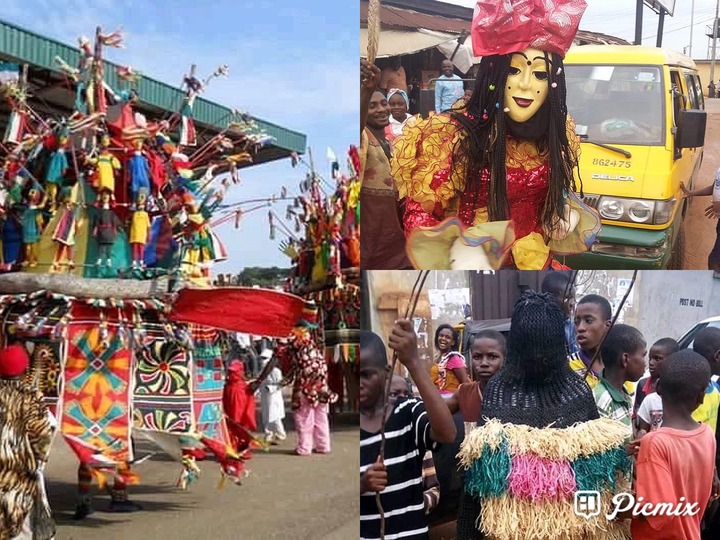 If the people of Awka kingdom liaise with the State Government and intelligently plan on how best to make the weeklong celebrations worthwhile, it would be far better than merely hooliganism that has somehow overtaken the entire event. 
Imo Awka is actually a medium for mass return of Awka indigenes; which may in the future be a source of growing wealth for Awka people and a means of generating revenue for the Government yet remaining a reason for tourists to choose Awka as tourist and investment destination, but for this to be made possible, the criminal tendencies, the incessant cult activities, the thuggery, fighting, maiming and hooliganism that follows must firstly have to stop. The Government, her agencies and Awka people have the capacity to stop all those.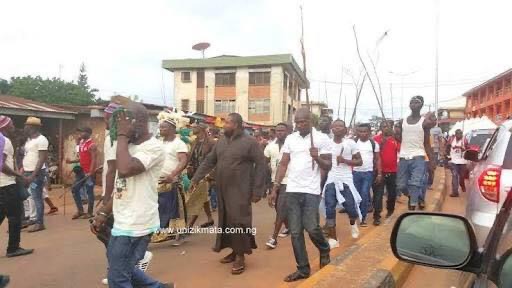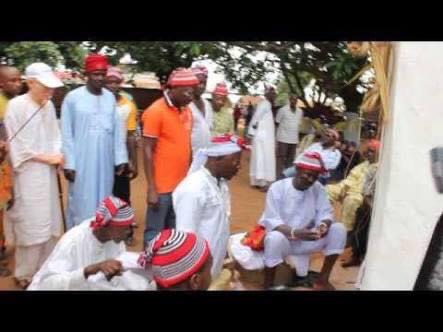 Imo Awka may turn to a carnival that we all can always trust, eagerly look forward to, wish to attend, then Government and the locals can still make money from it with reduced crime rate and other inadequacies that follow. 
I've shared this tale and history surrounding Imo Awka and the sacredness of those with the sole aim to educate and inform, because for me, one of the major role of the social media is to inform, educate, teach and learn from. Where there might be inconsistencies or inadequacies in my tales, I take responsibilities please. But where they're true, we share the glory.
If Imo Awka has to get better, hooliganism must be curtailed, if not stopped in its entirety. It brings forth a dangerous spot on the rich annual cultural celebrations. 
What are your thoughts?
What are your experiences from imo Awka? Tell us in the comment section.
Share the Post to Enlighten Others?
Content created and supplied by: Nkemlegend (via Opera News )
Opera News is a free to use platform and the views and opinions expressed herein are solely those of the author and do not represent, reflect or express the views of Opera News. Any/all written content and images displayed are provided by the blogger/author, appear herein as submitted by the blogger/author and are unedited by Opera News. Opera News does not consent to nor does it condone the posting of any content that violates the rights (including the copyrights) of any third party, nor content that may malign, inter alia, any religion, ethnic group, organization, gender, company, or individual. Opera News furthermore does not condone the use of our platform for the purposes encouraging/endorsing hate speech, violation of human rights and/or utterances of a defamatory nature. If the content contained herein violates any of your rights, including those of copyright, and/or violates any the above mentioned factors, you are requested to immediately notify us using via the following email address operanews-external(at)opera.com and/or report the article using the available reporting functionality built into our Platform See More