Schools Resumption: Federal Government Said It Is Dangerous For Schools To Resume Now.
Good evening to everyone. Today Is 16th September 2020 and I presents to you the latest update about school resumption. We all know that students nationwide are eager to hear the final decision of federal government concerning school resumption.
According to newsmen, some of our politicians did not support the idea of reopening schools now. "They warned the federal government against the resumption of schools and said it is dangerous for schools to resume."
Friends it's very important to know that our politicians gave reasons why federal government should not reopen schools now.
1. Reopening of schools now will cause a spread of Coronavirus nationwide.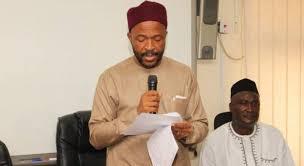 2. If schools resume now the safety measures given to students might not be heeded. This was stated because children might not adhere to the instruction, and they may play or interact with their friends, classmates and forget there is Coronavirus.
Furthermore, as I earlier stated above students nationwide are eager to resume to schools and our government are also working hard to stop the spread of Coronavirus in the country. So all students should be patient and wait for the conclusion of federal government because it's all for our own good.
Now what is your opinion about schools resumption?
Don't you think the federal government is trying to stop the spread of Coronavirus?
Drop your comment below and don't forget to share this latest update about schools resumption.
Source: kefson (via Opera News )