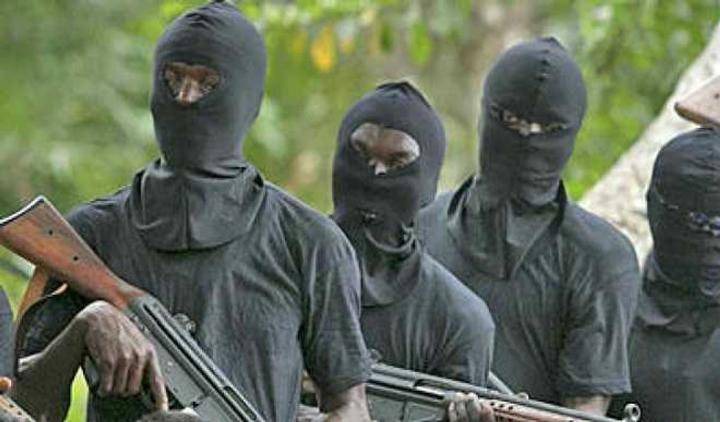 This has just happened to a friend of mine who completed last year's NYSC and is now searching for a job!
I just had to share that so that no one else would fall victim to it.
We all know that the pressure to find a good job after NYSC is high and no one wants to stay without a job in their parents ' homes, so this makes most of us desperate and looking for any kind of work.
Well, a friend of mine who concluded her NYSC last year sent her applications to different companies online via e-mail. She sent to so many companies her request, that she lost count.
She was called two days ago (on Wednesday) by a woman who told her that they got their work requests and needed her to come to her office for an interview. She felt so contented and excited, she says. They told her they would give her the address immediately, and the interview would be on the next day (On Thursday). She wanted to tell her people but decided against it, thinking it would be easier to let them know (so they won't be upset if she doesn't get it) after the interview or even after getting the job.
And on the day of the interview, she decided to take a taxi to the address they gave her the previous day. According to her, she was called by the same number as she was inside the car, except this time it was the voice of a man saying that he is the assistant to the woman who called her for a job, wondering where she is. She told him she was already on her way to the address they gave her and he told her there was a change of venue, she would receive another address and he hung up the phone
She said the sudden shift shocked her but did not think too much about it. The new address came in and she had to inform the cab guy that the location (which he was upset about) had changed but agreed to turn around to the new location and go there. She decided to use the Google map to locate the location because the cab guy was already complaining, telling her that she was wasting his time and should just use Uber or Bolt (because that's what young people want to use now). A few minutes later his phone rang and it was the guy who called earlier, and he asked where she was. She told him where she was and found it difficult to locate the exact location. He told her that she was already there, and she was supposed to come down from the cab and that someone would come and get her to wait in her current spot. She was surprised by the kind of 'special' treatment she's having and wondered what kind of company it was, and that's when she remembered she didn't even ask the lady who first called her the name of the company. She thought maybe the lady had told her but she didn't listen.
She got off the cab and paid in the car for the guy, and he was speeding away. She was still changing her dress when a 'Keke na Pep' interrupted her and asked her to join. She asked him why, and he responded, "Don't you come for an interview?" She said, "Yeah," and he told her he was sent to pick her up and take her to the office. By this point, she was slightly suspicious of the whole situation so she decided to quickly dial the number. The same man answered the call and instantly asked if she saw the 'Keke na Pep' who came to pick her up. She said she saw it and he asked her to immediately follow him before she could say anything else because the interview is about to begin.She got scared and anxious, she said but agreed to take the chance to enter the 'Keke na Pep' and the driver drove off.
When they were on their way, she tried to speak lightly with the driver, but ignored her totally and started driving. And he said, "We 're close," but almost 10 minutes on they still haven't got to the place and she began to get worried. She asked him what time it takes to get to the office. She asked the driver why they hadn't gotten there yet and he replied, "I told you, we 're going to get there early, relax." At this point her instincts tell her something's wrong, she had to do something.
She told him to stop the 'ke na Pepe' she 'd like to ease herself, please, and he told her she ought to try and wait for them to get to the office. They immediately reached an empty undefiled road without any cars or other people around them. She started feeling nervous and took her phone out of her bag and wanted to call someone. The driver glanced at her from the side mirror, stopped the 'Keke' abruptly, raised her hand and asked her "What are you doing, who are you calling?" At the time, she concluded that there was something wrong because the driver was acting strange so that she was cool and told him that she was trying to call the company and excuse him not yet. According to her, he relaxed a bit and turned to start driving.
According to her, He immediately began the 'Keke na Pepe' and began moving, she said a prayer and quickly jumped out and started running back with all her strength to where they came from. As she was driving, she heard the Keke stop and increased her speed without looking backward. She eventually reached the turn that led to the main road and decided to look back but did not see the driver. She continued to run and ended up in an open area where she saw few people and settled down a little. She quickly stepped into a bus and went home
Once she got home, they tried calling the number that called her and asking her people what happened, but the phone had been switched off. And because she is not acquainted with the particular organization that called her, there is no way to find out the people who wanted to abduct her. And later they found that a random supermarket was the first address sent to her but the second address was fake. Nonetheless, everyone is thanking God for saving her life this Month.
Now, the perplexing questions running through my mind are:
1. Would that mean kidnappers are now posing as online businesses to abduct people?
2. If she didn't give the kidnappers her application online, how did they get hold of her information?
3. So does that mean that they are only deliberately using female voices at first so you won't suspect anything?
Please let me know if anyone has ideas on any of those questions in the comment section.
And if you're a job-seeking professional or anything like that, what advice do you get for job-seekers who are new graduates who have no idea on the subject?
(Please share this message, to save someone else from becoming a victim!)
Content created and supplied by: EnobongEliza (via Opera News )
Opera News is a free to use platform and the views and opinions expressed herein are solely those of the author and do not represent, reflect or express the views of Opera News. Any/all written content and images displayed are provided by the blogger/author, appear herein as submitted by the blogger/author and are unedited by Opera News. Opera News does not consent to nor does it condone the posting of any content that violates the rights (including the copyrights) of any third party, nor content that may malign, inter alia, any religion, ethnic group, organization, gender, company, or individual. Opera News furthermore does not condone the use of our platform for the purposes encouraging/endorsing hate speech, violation of human rights and/or utterances of a defamatory nature. If the content contained herein violates any of your rights, including those of copyright, and/or violates any the above mentioned factors, you are requested to immediately notify us using via the following email address operanews-external(at)opera.com and/or report the article using the available reporting functionality built into our Platform See More