1. When your LIFE is in DARKNESS, PRAY to GOD and ask him to free you from Darkness. After you have prayed, If you are still in Darkness, Please PAY the ELECTRICITY BILL.
2. When dad beat akpos:
DAD: When I beat you, how do you control your anger ?
SON: I start cleaning the toilet.
DAD: How does that satisfy you ?
SON: I clean it with your toothbrush.
3. Teacher: What do you understand by definitive deficit equity?
Akpos: Lambta ighotobore amarkata.
Teacher: I don't understand you.
Akpos: Same here!
4. A foreign girl sees a guy she likes on social media and says hi:
GUY: May I know a bit about you?
GIRL: Oh certainly, I am Samantha, I'm 26, I work as a system analyst with Dell, I am single with one adorable daughter. I live at Crown Heights, New York in my own apartment...
A Naija babe sees a guy she likes on social media and says hi:
GUY: Babe you look good. May I know a little about you?
BABE: What about me do you want to know?
GUY: What's your name?
BABE: Can't you see it on my profile?
GUY: How old are you?
BABE: Guess...
GUY: What do you do for a living?
BABE: See JAMB question o!
GUY: Well I guess I should just let you be since you really don't wanna tell me anything about you.
BABE: It's like you're hot-tempered! Abeg o!!
5. A man came home from work, sat down in his favourite chair, turned on the TV, and said to his wife, "Quick! Bring me a beer before it starts!"
She looked a little puzzled, but brought him a beer.
When he finished it, he said, "Quick! Bring me another beer! It's gonna start!"
This time, she looked a little angry, but brought him a beer. When it was gone, he said, "Quickly! Another beer! It's gonna start any second!"
"That's it!" she blows her top. "You idiot! You walk in here, flop your fat ass down, don't even say hello to me and then expect me to run around like your slave! Don't you realise that I cook and clean and wash and iron all day long?"
The husband sighed. "Oh sh*t! It's started."
6. Beautiful liars:
GUY: Babe what phone is this?
GIRL: Well is the new Bold 20
GUY: Does Bold 20 exist?
GIRL: Yes
GUY: How much?
GIRL: Bought it for N500,000
GUY: WTF! What can it do?
GIRL: It doesn't go off, it has no battery, it doesn't need a sim card to browse, it charges through solar WBU, what phone do you use?
GUY: Well I'm using Samsung Galaxy AIT STV Nokia Apple Windows iPhone 30
GIRL: What!!! Which kind of phone is that? How much?
GUY: Just N700,000
GIRL: Babe are you serious? What can it do?
GUY: Hmm, it can do a lot of things oh, the phone browses on its own, it has a fridge, bedroom and parlour inside, no need for charging. The one I love most is that it helps me do all the house chores and if am in the parlour watching a movie and the phone is in my bedroom and it starts to ring, the phone will walk
from the room to the parlour shouting my name saying, "I am ringing oh! Pick me! Pick me!
GIRL: Chai! You can lie!
GUY: You started it.
Who's the Better Liar?
7. Akpos was brought before a judge to answer for his crime. After a long trial the judge finally gave the verdict and passes her sentence.
JUDGE: All evidence proves that you are guilty, your punishment is either five thousand naira or one month in jail.
AKPOS: Errr...Ok. I will take the five thousand naira in cash. Thank you!
8. Akpos wrote a later to his father saying "papa condition is critical at school, send money or suicide will be committed" then the father replied "condition is more critical at home suicide approved!"
9. The kind of status we would be updating on social media (BBM, Facebook, Twitter and Instagram) if we were in the times of Adam, Noah, Abraham, Moses, etc:
Princess: Guys its scary, Lot's wife just turned into a pillar of salt! #shaking
B'jayB: Just chilling in 1st class at Noah's ark, the view here is fantastic. But this Lions keep staring at me. #weird
Damiflex: Chilling with Moses by Mt Sinai... Miracles be going down here. #miraclethings
Kemikollz: Eve and hubby got banished. O, they ate the forbidden fruit. I mean who does that? #smh
Jacob's status: Can't believe I served her father for 14 years just to get her... Luv u Rachel. #TinsWeDo4Love
Pweetykemi: Some people are so cruel! Cain, how could you kill your own brother? #RIPAbel. Your brother is #dorowicked
One of Jesus' disciples post: What a long day... Walking and preaching the gospel. Now hanging out with Jesus and chilling with my brothers. This guys are funny... LLP! (Laffin Like Pharaoh)
Isaac: Damn, dad nearly sacrificed me! O.o... Lolz #selfiewithram
The two thieves beside Jesus be like: Chilling with the king of d Jews! #calvarythingz
Horlayhemmi Swagilicious: Can't believe Elisha just allowed bears to eat up those children! #Likeseriously?
flex*Samson*fist*: The chick sold me out... I'm going to bring the roof down on this party! #doroAngry
Kevin D Finest: Judas did what??? That bro ain't loyal. #smh#
Dejavu: Jesus just turned water to wine, I go drink away my sorrow... #doroshayo#
Jason Stackhouse: This pharaoh na baaad guy!!!! Crossing the #redsea on point... #doroEscape
You can add yours too in the comment box below.
10. An Arab Man stops a taxi, entered it and said
"Please turn off the radio for in the time of the prophet, there was no radio and my religion decreed that I should not listen to it especially the western music.This is because they sing of their infidelity and all."
The Taxi Driver turned off the radio, came down and opened the door for the man and said,
"In the time of the prophets, there was no car. So please come down and wait for a camel."
One word for the taxi Driver.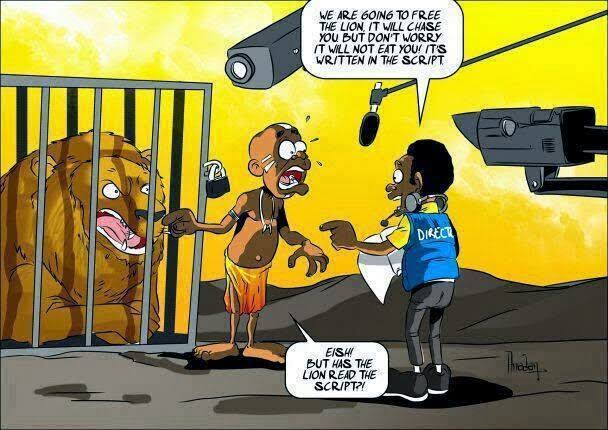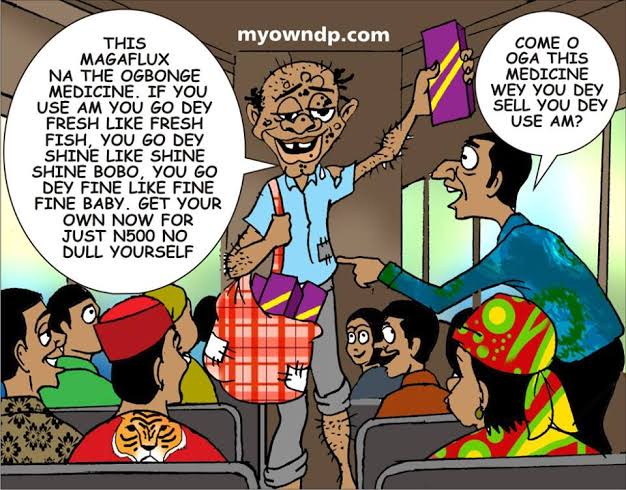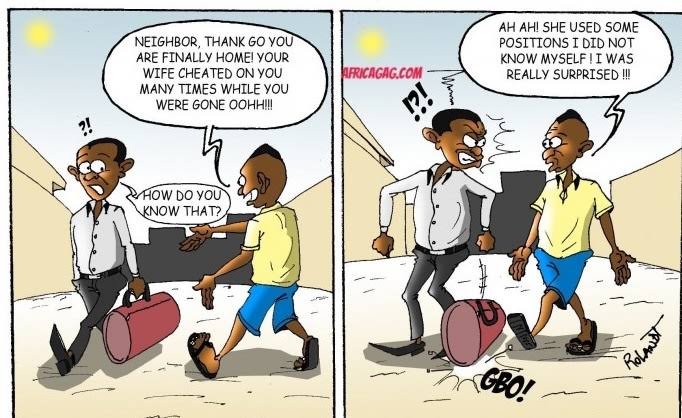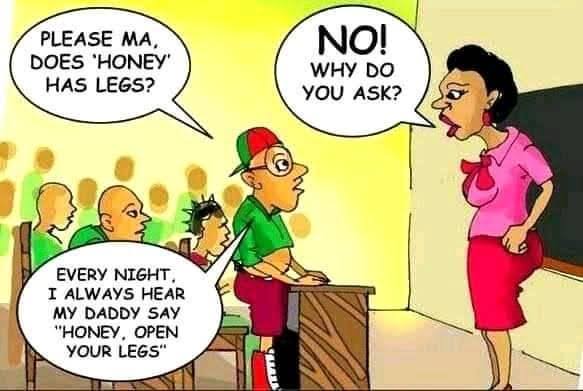 Content created and supplied by: Express-news (via Opera News )
Opera News is a free to use platform and the views and opinions expressed herein are solely those of the author and do not represent, reflect or express the views of Opera News. Any/all written content and images displayed are provided by the blogger/author, appear herein as submitted by the blogger/author and are unedited by Opera News. Opera News does not consent to nor does it condone the posting of any content that violates the rights (including the copyrights) of any third party, nor content that may malign, inter alia, any religion, ethnic group, organization, gender, company, or individual. Opera News furthermore does not condone the use of our platform for the purposes encouraging/endorsing hate speech, violation of human rights and/or utterances of a defamatory nature. If the content contained herein violates any of your rights, including those of copyright, and/or violates any the above mentioned factors, you are requested to immediately notify us using via the following email address operanews-external(at)opera.com and/or report the article using the available reporting functionality built into our Platform See More