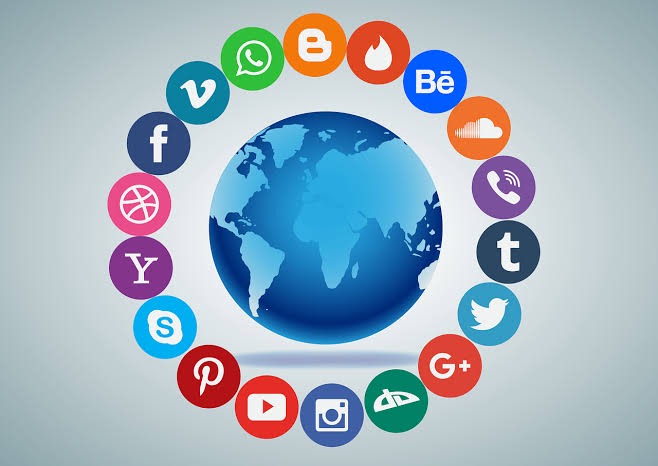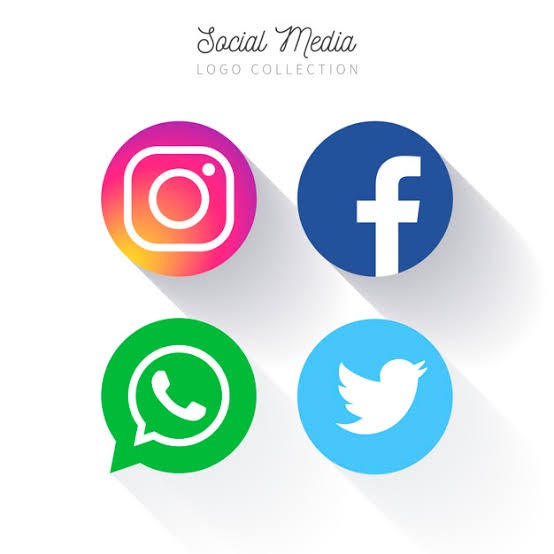 "The heart of man is desperately wicked," says the Holy Bible. That's a fact which might remain unchanged unless God himself decides to touch everyone on the face of the Earth, causing them to become full of goodwill. Everyday, we hear about manslaughter, poisoning, child trafficking, kidnapping etc, yet we fail to detect where all these acts take up roots from. We unconsciously ignore certain proofs which show that some of the people whom we surround ourselves with, do not have our best interests at heart. We even go as far as going on social media to share our good news and sometimes matters which should have been kept away from public eyes and ears.
Before I get into the business for today, I would like to clear up a few Social Media misconceptions. Some individuals do not actually understand the concept of Social Media. They haven't realized just how social a social media platform could actually be. That's why some of them share their personal information which might even implicate them in one way or the other on these platforms. Let's now define Social Media. Social Media is a platform for socializing, networking and probably keeping yourself updated on the different current trends. The keyword here is socialization. You don't have to disclose your life's secret during socializing. No one on your social media handles needs to know that you just started working for Shell! Some of these people are just monitoring spirits who are always unhappy when something good comes your way. People need to be wary on social media as a result.
There's a reason why some of the superstars or celebs do not share much of their personal details for us all to see. Use your head! Some of them have suffered greatly due to personal information which they revealed to the public. As a result of this, they have learnt their bitter lessons and stopped. Why won't you learn from their mistakes? Why do you have to wait till it happens to you? Till you fall a victim of some unscrupulous characters among your so-called friends and followers? Gone are the days when experience was named the best teacher, now it's safer to learn from the experience of others!
It may interest you to know that some people have been ambushed, robbed, kidnapped, hacked, manhandled and even murdered because of what they shared on social media. I'm not saying you shouldn't share your good news with people, I'm just saying you should be security conscious, that's all.
Below are some reasons why sharing your good news on social media platforms may not be such a good idea.
Reasons why sharing your good news on social media platforms may not be such a good idea.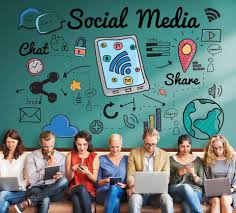 1. It is open to Everyone out there: Let's use Facebook as a case study. You cannot tell me for a fact that you know everyone on Facebook or even all of your Facebook friends. This also means that you do not know what type of people they are and what they are capable of. Therefore, you shouldn't be comfortable with sharing sensitive and personal news with the unpredictable public.
2. Some People on Your Social Media are Actually Out To Get You: There are people who follow you or are your friends on Facebook mainly because they want to find of figure out how to bring about your downfall. I'm talking about internet Fraudsters, hackers and the like. Some are also enemies of your progress. Believe me, I have seen things happen, 'life and direct' for want of better words. In any case, these aforementioned set of people shouldn't be given even any leeway to operate from, against you. Since you can't really point them out all by yourself, don't you think you should stop disclosing much about the good things that come your way? I mean, some of them can't even function properly when they see you're doing well, for crying out loud. Those are the kind of diabolical people we are helplessly having as friends online. Most of them clothe themselves in sheep's clothing whereas they are wolves looking to eat you up and drink your blood. Be wise!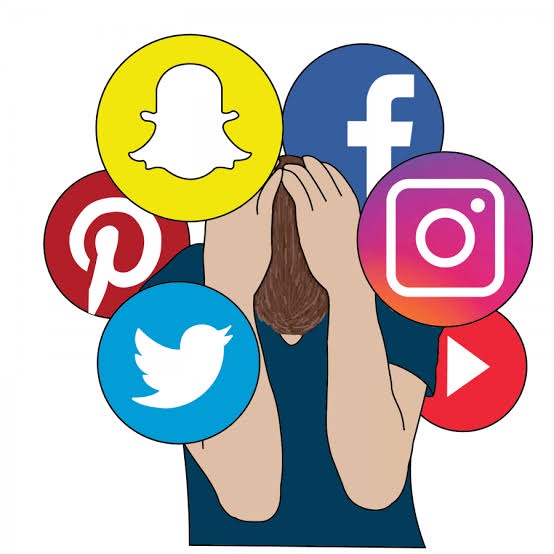 3. Many Have been Ambushed As a Result: You would agree with me that it is perfectly unsafe to share sensitive news like your acquiring of a new property or your purchase of a new company and the like. Many people have lost their lives as a result of their broadcasting of their good news on social media. Some have been singled out by jealous on-lookers and have been mysteriously killed. Others have been ambushed or kidnapped and their belongings stolen. What more can be said to get you to understand?
4. You Might be Unconsciously Turning Away Your Destiny Helper(s): Some people have a habit of blowing things out of proportion especially when they're telling a story. Instead of being entirely honest while they're at it, they add some ingredients to make the story sweet, according to them. As a result of this, they loose people who could have sped up their journey to success and invested in their dreams, due to their unconscious tactlessness. This is because these people would then think that those storytellers have actually been doing well and don't need their assistance whatsoever.
5. You May Attract Undesirable Reactions From The Public: We should know that anything we put online is subject to a certain level of criticism. Not everyone will like what's happened to you or what you're doing, some people might even take offense and attack you verbally. This might end up causing you a lot of distress, heartbreak and disappointments instead of increasing your happiness.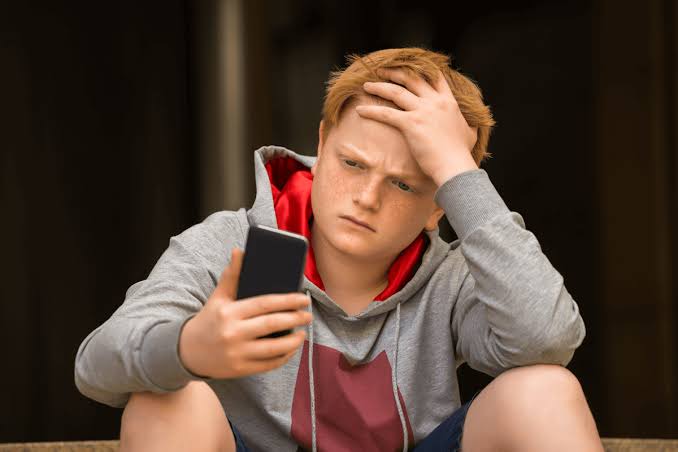 I have seen people blasted, slammed or trolled online simply because of their sharing of some information which they apparently thought was an achievement on their part. The public obviously didn't t share the same views. This information should have been kept away from the prying and proving eyes of the public but no! They just had to share it! Well, it backfired! It's laughable but exasperating really. We need to learn from the mistakes of others or even ours.
6. In terms of your Personal Security, It's Unadvisable: Putting it all out there for all manner of people to see doesn't really help the personal security of people, if truth be told. We should learn to be security conscious especially considering the fact that we live in a world where a mother or father can sell or kill their own child, a daughter or son can kill his or her own parents and brothers and sisters are at constant loggerheads with one another. Should I begun to point out what the so-called friends do to each other? I'm sure you can figure that one out all on your own.
Attention:This is not a hate article neither am I asking you to become paranoid. I'm not saying that no one wishes you well either. No, that's not why I'm here. The reason behind all these is to let you know how wicked our world really is. Therefore, Wisdom, as usual, remains the principal thing. Even the Bible acknowledges this. We need to start being security conscious too. I hope this article helps you to avoid being caught in the lens of the ne'er-do-wells in our society.
Feel free to drop your thoughts, comments and contributions to the topic. God bless you as you like and share to other people who need to see this. Thanks for reading. You can follow me up on @yvonnescribes
Content created and supplied by: YvonneScribes (via Opera News )
Opera News is a free to use platform and the views and opinions expressed herein are solely those of the author and do not represent, reflect or express the views of Opera News. Any/all written content and images displayed are provided by the blogger/author, appear herein as submitted by the blogger/author and are unedited by Opera News. Opera News does not consent to nor does it condone the posting of any content that violates the rights (including the copyrights) of any third party, nor content that may malign, inter alia, any religion, ethnic group, organization, gender, company, or individual. Opera News furthermore does not condone the use of our platform for the purposes encouraging/endorsing hate speech, violation of human rights and/or utterances of a defamatory nature. If the content contained herein violates any of your rights, including those of copyright, and/or violates any the above mentioned factors, you are requested to immediately notify us using via the following email address operanews-external(at)opera.com and/or report the article using the available reporting functionality built into our Platform See More