Tragedy indeed struck the community of Eshe-Akoko in Akoko north west local government area of Ondo state were an Okada rider, alongside known as motorcyclist kidnapped and killed a 13 years old girl who was a pork meat seller. The corpse was however recovered, after she was declared missing by the parents.
According to reports, it was gathered that the deceased had come to Eshe market to sell her pork meat as usual, only for her to meet her untimely death. The okada rider had pretended to assist the 13 years old girl for a lift to her destination after she had made her sales for the day. The parent however raised alarm to the monarch of Eshe, Oba Ojo Adewumi after they couldn't find their child back home.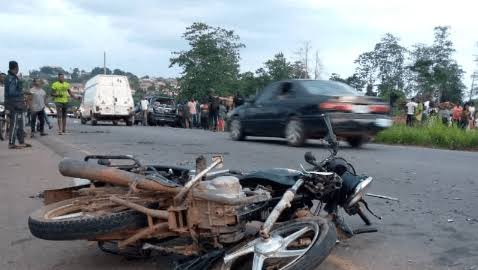 The monarch who immediately ordered quick search of the child, noted that youths of the community found her corpse in the bush, and search also of the Okada man was initiated, and he was found and taken to the Akoko divisional police office, as police noted that investigations will immediately begin. However, the monarch condenmend such act, and described it as a strange crime in his community. No one guilty is forever hidden, and why would someone be brutal to do such act. A painful loss to the parent indeed. What's your opinion towards, put your thoughts in the comment section below
"Picture used for illustrative purpose"
Content created and supplied by: Infogister (via Opera News )