Kindly click on the follow option before reading...
I will never forget the sad story of how these young black boy was sentenced to death on an electric chair for a crime he didn't commit. Writing on this really makes me feel bad but I think it's best I let it out to you all to give whatever you think on it.
Let just give a brief part of the incident before going fully into the full part of the story.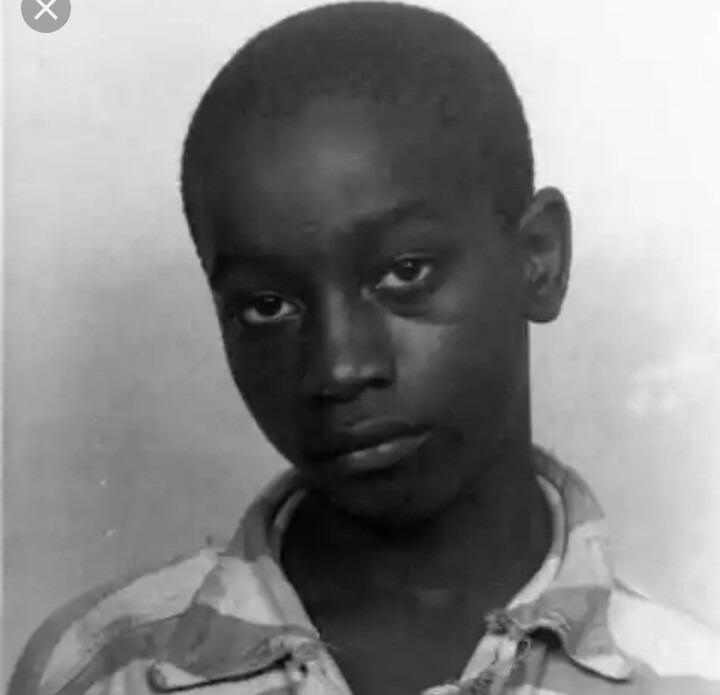 George Stinney Jr. the youngest person in the United States to ever be executed in an electric chair at the age of 14-year-old, he was an African-American. His execution was carried out in the Deep South in the year 1944.
He lived in the isolated mill town of Alcolu, South Carolina, where white people and black people were separated by railroads. Stinney 's family lived in a small company house — until they had to evacuate when the young boy was accused of murdering two white girls.
It took nothing less than 10 minutes for the jury of white men to find him guilty, wow so quick to find someone guilty for a murder case — and it took them 70 years before he was later found guilty which was after his death...so sad
Going back to the full details on how the incident really happened...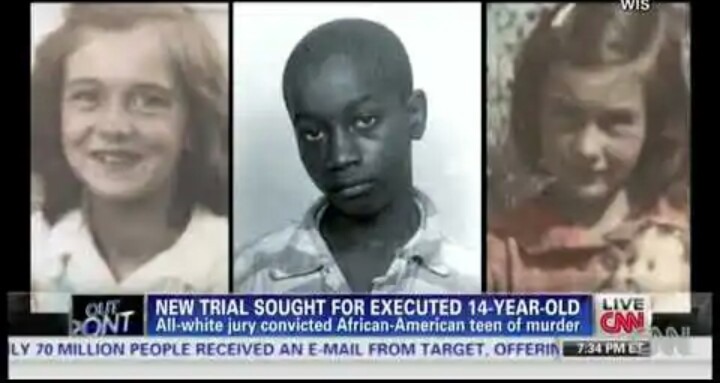 In March 1944, two girls named Betty June Binnicker (11 years old) and Mary Emma Thames (7 years old) rode their bicycles in Alcolu searching for flowers. And they saw Stinney and his younger sister Aime on their journey, they stopped and asked if they knew where they could find the maypops, the yellow edible fruit of the passion flowers.
It was reported to be the last time the girls were seen alive.
The two girls , who were white, never made it home that day.
George told his parents that he and Amie had seen them before, and he left to join the search parties with his father.
No one could find the two girls with the darkness surrounding Alcolu.
The next morning, as sunlight swelled above the treeline, George Burke Sr. one of the major bosses at the lumber mill, led a search party as they began their work.
His party has identified the girls. They were dead in a soggy ditch on the property they owned.
When Dr. Asbury Cecil Bozard examined at their bodies, there was no obvious evidence of suffering, but both girls had suffered violent deaths with serious head injuries.
Thames had a dull hole right through her forehead in her skull, with a two-inch-long slash above her right eyebrow. In the meantime, Binnicer had suffered at least seven blows to his back. It was later noted that the back of her head was "nothing but a mess of broken bones."
Bozard concluded that the two girls had injuries that were possibly caused by a "round object of the size of the head of a hammer."
There was a rumor around the city that the girls had made a stop at a famous white family home on the same day of their murder, but that was never verified. Yet the police didn't appear to be hunting for any white person.
When Clarendon County police officers heard from a witness that Binnicer and Thames had been seen talking to Stinney, they went home. George Stinney Jr. was immediately handcuffed there and questioned for hours in a small room without his parents, a lawyer, or any witnesses.
Police officer named H.S. Newman reported that Stinney had admitted to the murder of Binnicer and Thames in a handwritten statement: "I arrested a boy named George Stinney. Then he made a confession and told me where to find a piece of iron about 15 inches long. He said he put it in a ditch about six feet away from the wheel."
Newman refused to reveal where Stinney was being held, as lynching rumors spread throughout the city. Even his parents did not know where he was, as his trial approached quickly. During the time, 14 was deemed to be the age of responsibility — and Stinney was assumed to be responsible for the murder.
About a month after the girls died, George Stinney Jr.'s trial began at the Clarendon County Courthouse. Court-appointed lawyer Charles Plowden did "little to nothing" to defend his client. Not even a single witness to the stand or present any evidence that would cast doubt on the prosecution's case.
The most considerable piece of evidence against Stinney was his alleged confession, but there was no written evidence of the teen's admittance to the murders.
After a deliberation that lasted less than 10 minutes, the white jury found Stinney guilty of murder, with no request for mercy.
Stinney was sent to the electric chair.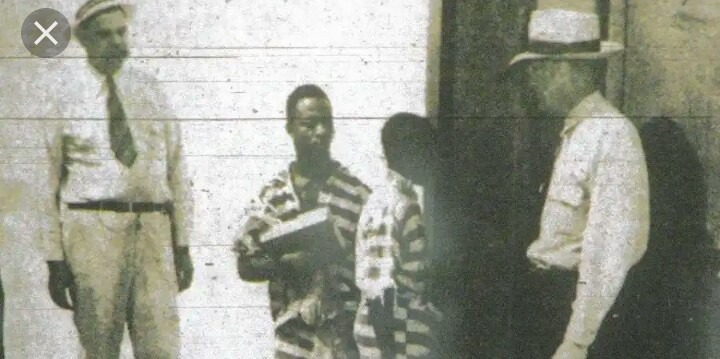 George Stinney Jr. reached the execution chamber at the South Carolina State Penitentiary in Columbia on June 16, 1944, with a Bible tucked under his belt.
Stinney was barely five feet tall and not 100 pounds tall. The electric chair straps were too large for his frail body. Newspapers claimed at the time that he had to sit on the books to get to the headpiece. And when the switch was turned, the convulsions knocked down the big mask, revealing his tearful face to the audience.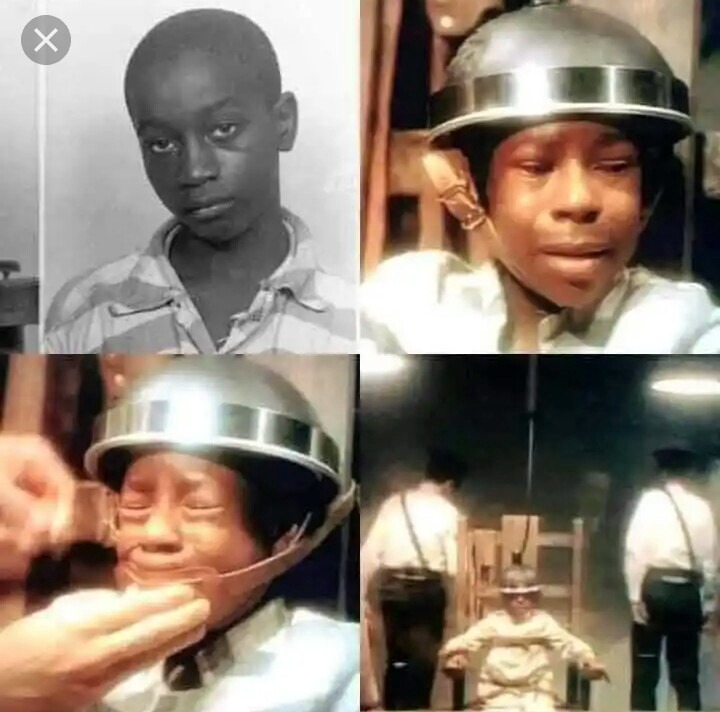 The execution of George Stinney Jr. was not without protest. In South Carolina, the leaders of both white and black ministries urged Gov. Olin Johnston to give Stinney clemency based on his young age.
The case has haunted the city since it occurred, but it caught new attention when historian George Frierson, a member of the local school board raised in Stinney 's hometown, started researching it a few years ago. Since then, Stinney 's former cellmate has released a statement that the boy has denied the allegations. "I didn't, I didn't," Wilford Hunter said to Stinney. "He said, 'Why would they kill me for something I haven't done?

In 2009, the attorney intended to file statements from Stinney's family members, but waited to hear a man in Tennessee who was not related to Stinney could give a youth alibi. The guy has never come forward. It was reported to have delayed the new trial, but it didn't stop.
"South Carolina still knows George Stinney as a murderer ," defense attorney Matt Burgess told CNN earlier this year. "We knew that something needed to be done about that."
New details have begun to emerge. Stinney's family believed that his testimony had been coerced, and that he had an alibi that had never been heard. That alibi was his sister, Amie Ruffner, 77. She said she was with him at the alleged time of the crime, watching the cow of her family graze near some of the railroad tracks of their house as the two girls rode on their bicycles.
"They said, 'Can you tell us where some maypops might be found? "Ruffner recalled them saying, according to WLTX-TV. "We said, 'No,' and they went about their business."
Stinney was accused of killing the girls while they picked wildflowers...
So that was how the innocent boy was killed for a crime he didn't commit...
This never the only case of whites killing black without anything been done about it...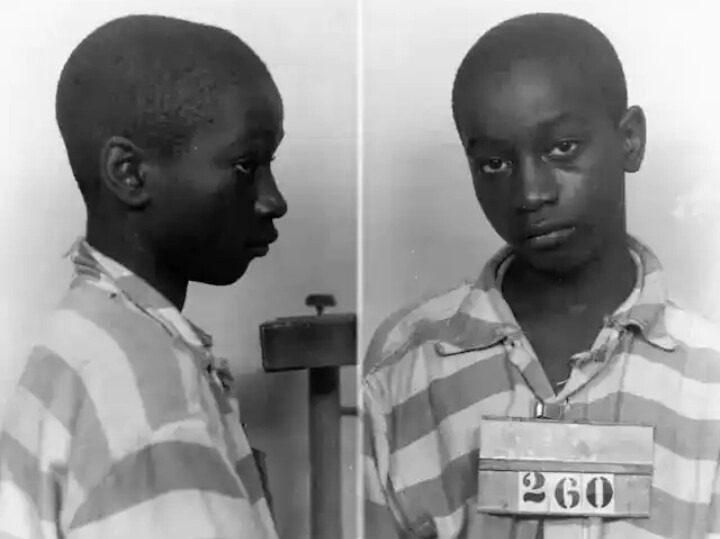 Black Lives Matters
Content created and supplied by: Vee-tecnology (via Opera News )
Opera News is a free to use platform and the views and opinions expressed herein are solely those of the author and do not represent, reflect or express the views of Opera News. Any/all written content and images displayed are provided by the blogger/author, appear herein as submitted by the blogger/author and are unedited by Opera News. Opera News does not consent to nor does it condone the posting of any content that violates the rights (including the copyrights) of any third party, nor content that may malign, inter alia, any religion, ethnic group, organization, gender, company, or individual. Opera News furthermore does not condone the use of our platform for the purposes encouraging/endorsing hate speech, violation of human rights and/or utterances of a defamatory nature. If the content contained herein violates any of your rights, including those of copyright, and/or violates any the above mentioned factors, you are requested to immediately notify us using via the following email address operanews-external(at)opera.com and/or report the article using the available reporting functionality built into our Platform See More