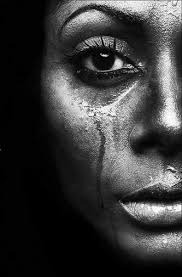 The lockdown period had been a dejected time for some people,to others a period of opportunities,to some other persons,a discovery and time if observation.
Many people had differently and uniquely utilized their time based on their personal acceptability, mentality and mindset.
To that effect, different things had been happening which is undiscovered,some homes had a great turn and some a painful experience.
There are things we are not paying attention to,but I believe after going true this reality,you will have a rethink.
Mrs obiwanne adanre have a story which I will narrate to us today,the lockdown had been of terror and terrible occurrences in her home.
Mrs obiwanne adanre narrates her story, "something awful and awkward had been happening in my home, something that is so alarming. I live with my 3 children, Elizabeth the my first child, temple my second child and only son and Amanda my third child and last girl child. My husband is a business man who regularly travels out of the shores of the country to import goods. He is usually away sometimes with a duration of 2months minimum and other times due to certain circumstance and challenges he might stay up to 4months away from home. My husband Mr Michael even when he returns home, don't have time to spend because he is always busy with distributing and dispatching his goods to his customers. He leaves the house by 6am and return by 10pm at night. Being stressed and tired for the day will eventually go to bed.
Same with me,I work with a first class bank here in my country and as a marketing director of my department,I don't leave the office anything less than 8pm neither do I attend work late than 7am.
Due this schedules of both I and my husband,we only have few time to spend with our kids but the little time we had,we usually make it worthwhile.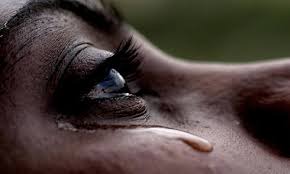 My husband is absolutely getting enough profits from his business,so money wasn't the problem but the spending. We ensured our children don't lack anything, infact anything they desires gets to them without delay.
We need this not because we were rich or that I and my husband wanted to spoil my kids,no! I and my husband did these things to ensure total happiness. We don't want our kids to be bored,we don't want them to feel that depression or absence that we don't care. I and my husband wanted our children to believe that we want the best for them and that their parents cares for them than anything.
Things began to change in this lockdown period due to the global pandemic and I realized what had been happening in my house.
I have three extra people living in my compound,my gatekeeper/security,my cook/cleaner,and the children's companion aunty Vivian. For the past 5 years,the three had lived with us.
To brief it, during the lockdown,I discovered that my children has gone far beyond the normalities. I lately noticed something strange at night. Because I don't go to work during the day due to lockdown, therefore I have all day to sleep and rest unlike the time I have to return late and tired. At night I usually hears some weird sound in Elizabeth's room. A kind of sound that I neglected for over a week but I realized that it persistently occurs. Later on,I decided to check on it. The first time I tried to do it,I screamed Elizabeth's name to know if she was in the room,at then,the sound stopped. And Elizabeth opened the door,but she was peeping,she didn't open it fully,I guess she was hiding something. The most sensitivity occurred when I asked her where the sound was coming from. When she opened her mouth to tell me that it was the movie she was watching,I perceived an odour of cigarette.
When my facial impression made her to feel I noticed something,she quickly closed the door and said a good night to me.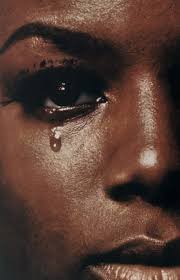 As days passed,the sound continued but in a low tone. It was the voices of people laughing, talking,or moaning. I later discovered some days later that my 15years old daughter was more than I thought. Apart from those I listed above that lives in my house,I never knew extra 3 persons had been living in same roof with me for over a year. How possible could that be? Was I blind? I couldn't believe my eyes when I involved the police as I reported the case to them that they were some Intruders in my home.
According to their confession, Elizabeth my daughter had Cynthia, Rose,and Queen live in my roof as they commit great abomination with each other. She(Elizabeth) was not a lesbian not until she met those three devils. The three of them ruined the life of my precious daughter. After I leave for work in the morning,the three girls will have their freedom to move around the house,go out and visit anyone they want to visit and ensure they return to my house before 6pm. They said that sometimes they keep late nights and have no problem coming into my house as late as 1am. The gate keeper Mr ayoshodire will let them in as Elizabeth will ensure that I am deeply asleep and then signal them to come in. Everyone in my house knows that some three girls lives in that house except me.
When the gate man was asked why he allows them without telling me,he confessed that he usually takes them turn after another to sleep with them,and so he was able to cooperate with them because he usually has something to benefit.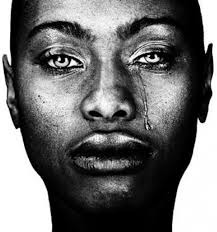 Over to the other people living in my house. Anty Vivian,my children's companion,who I pay monthly to ensure she personally takes care of my children,help them with their school assignments,teach them after school and many others. I gave her a good freedom,she has the right to go to anywhere she wants, anytime. She wasn't restricted at all.
She eats my food, drinks the beverages, infact utilizes everything in my house just like everyone else. I never wanted to limit any of them,so they could properly do their job and everybody will be happy.
She noticed the girls that lives in my house but she didn't want to tell me because she will be blackmailed by Elizabeth. Elizabeth my daughter on February 16th 2019,saw anty Vivian abusing little Temple of 8years. She was sexually molesting him,and Elizabeth made a video of them. That secret had withheld anty Vivian who I trusted so much more than every other workers in my house from revealing what has been happening in my house.
Elizabeth always threatens her with the video and that alone made anty Vivian tremble.
My cook,was a young lady in her prime,who I wish to get married to her dream husband because she had been so loyal since she has been living with me. She was so beautiful that I doubt If she won't marry a nice man. She will definitely do, owing to her beauty,hard work and good character. She makes the right delicacy for my children and husband. Infact my husband likes her food so much and that makes me happy because he won't have to bother me to cook for him.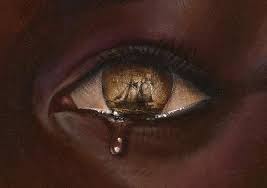 There was a time last year 2019,in the month of April when my husband was ill and so for almost one month,he didn't travel. He usually stays at home taking medications from the doctor who comes to the house to take care if him. My cook seduced my husband in the month of May 2019,and the same evil daughter of mine, caught them but this time,there was no video.
Elizabeth also threatened my cook,that she will tell me. My cook therefore happily serve the foolish girls my food and provide them with the necessary help like every other person in my household.
Everyone was actually involved,from my husband to the least person in my house. To God be the glory that Amanda my lovely last child wasn't involved in any way,no abuse of any kind. The little angel at the age of 2 was carefully taken care of by anty Vivian.
The most thing that bothers me now is how my daughter turned to an overnight devil. A smoker,who is also an alcohol addict,all these things at the age of 15. The foolish girl said those three were her lovers.
The most tragic thing is that these people don't lack anything,I treated each and everyone of them well,from my daughter to the rest. I gave them everything they needed, because I have it.
I know many people will have to blame me for many of these things. Yes! I have my own faults,why do I sleep to such extent? Whenever I comes back home late in the day,I will end up in online after eating and taking my shower because I have to attend to a lot of things I needed to handle both in my office and my customers who I personally handle this account. I was so devouted to work that it became my most priority,though I made every availability for it to be handled.
As it is now,I am totally confused. The police had arrested the girls and my daughter based on the charges I laid against them. My cook gate keeper, and anty Vivian,all are in the police custody while I had taken temple to the hospital for proper care.
I don't know what to do! Please advice me,I know I am somehow at fault but please I am confused now. What should I do? Should I call my husband who had cheated on me,though he was seduced according to my cook?Should I bail the girls and face my daughter? The doctor said temple was okay as no damage was done because the young lady never did it again after that day. With that reason, should I ask for her release and let her go? Or should I charge the whole of them? What should I do? And......"
What a story! I just tried my best to cut the woman's story short. Take to the comment box to help her with your advice, because she needs it. I just didn't want to disclose more on the woman's identity,she wants such privacy,that's why some of her personal informations was withheld. All she wants is your wisdom. Also share to others to help Mrs obiwanje adanre with your ideas and suggestions.
Also use that medium to advice parents in the world to always watch over their children by sharing this to them, someone might utilize the information and discover something about his/her home.
Like the article and follow for more updates. We should be on the lookout for those that needs help from the world,be it advice, financial, social,and many more needs.
Content created and supplied by: Azeolibys (via Opera News )
Opera News is a free to use platform and the views and opinions expressed herein are solely those of the author and do not represent, reflect or express the views of Opera News. Any/all written content and images displayed are provided by the blogger/author, appear herein as submitted by the blogger/author and are unedited by Opera News. Opera News does not consent to nor does it condone the posting of any content that violates the rights (including the copyrights) of any third party, nor content that may malign, inter alia, any religion, ethnic group, organization, gender, company, or individual. Opera News furthermore does not condone the use of our platform for the purposes encouraging/endorsing hate speech, violation of human rights and/or utterances of a defamatory nature. If the content contained herein violates any of your rights, including those of copyright, and/or violates any the above mentioned factors, you are requested to immediately notify us using via the following email address operanews-external(at)opera.com and/or report the article using the available reporting functionality built into our Platform See More