It was an unbelievable discovery for the police and the military after discovering something surprising under a woman's clothe, after pretending to be pregnant. It's quite strange what people are willing to do to achieve a mission, as a woman, probably in her late 30's was apprehended, in disguise of being pregnant, while carrying something.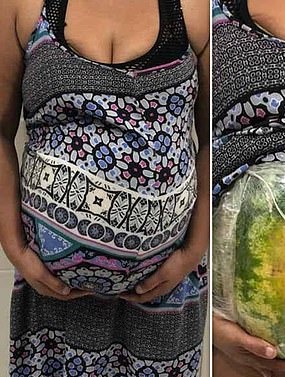 According to Daily mail who shared the surprising incident, the woman who was arrested in Guara, intended to transport what she was carrying, in disguise as being pregnant to Rio de Janeiro, after making confessions that she usually receive it from Paraguay. The police were lucky to apprehend her, after a tip off of a drug case. However, the woman who acted to be pregnant was searched, and to their utmost surprise, a huge watermelon was found just under her cloth.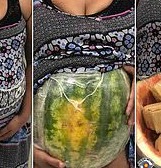 The police who furthermore went on to search the watermelon found a four cocaine bricks, described as cocaine "Paste" which weighed about more than four pounds, authorities confirmed. However, according to local media, it was gathered that she was to be paid $100 for transporting the item into Rio de Janeiro.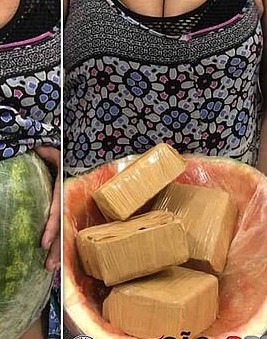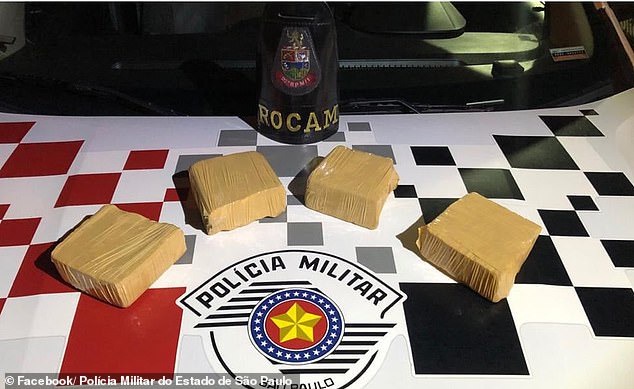 This nonetheless brought various people to talk about noting how she could make such disguise, hiding the drugs inside the watermelon and putting it just under her cloth, as seen in the photos shared. Many furthermore gave different reactions as can be seen below. What's your opinion towards such act, put your thoughts in the comment section below and share to others, as you can like and follow us for more interesting stories all around the world.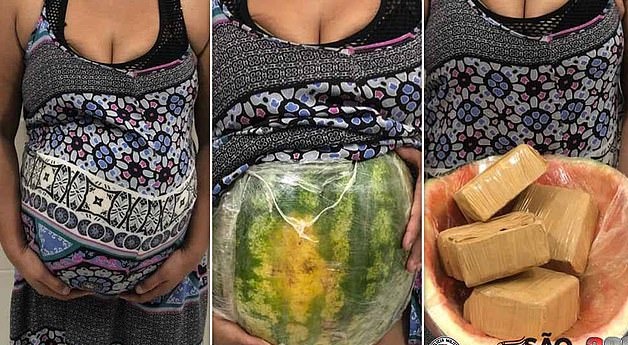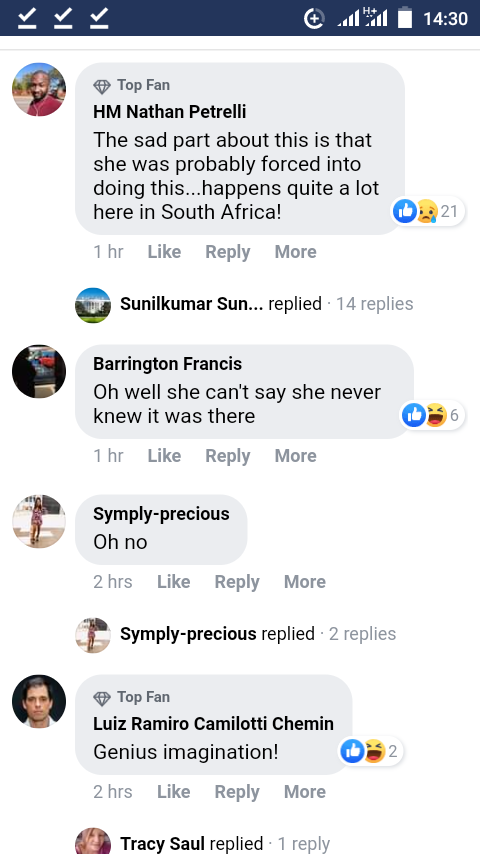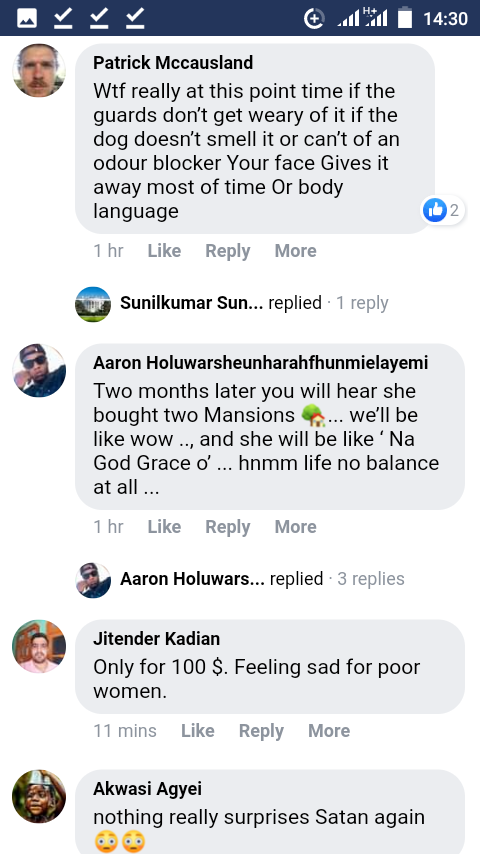 Content created and supplied by: Cyrus.b (via Opera News )