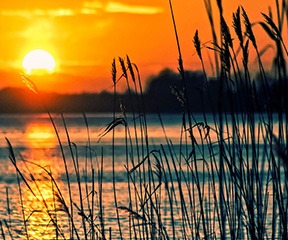 A divorce rumour was spread recently between Foluke Daramola and her Husband Kayode Salako, The marriage was experiencing fruitfulness as Foluke Daramola was pregnant at the time the rumour started spreading but she lost the 8weeks pregnancy as a result of the psychological stress of the rumour.
It wasn't too long that the Journalist behind the divorce rumour of Foluke Daramola was identified, This is the phone conversation between Mr Kayode Salako, Husband of Foluke Daramola and the Journalist Mr Tosin Simeon, as released by Mr Kayode Salako for public consumption.
The Statement and Phone conversation as released by Mr. Kayode Salako, verbatim:
Hello Nigerians!
I HAD A CONVERSATION WITH OLUTADE OLUWATOSIN SIMEON ON PHONE
I am Olukayode Salako, the husband of Foluke Daramola Salako. On Monday, January 27, 2020, one Mr. Olutade Oluwatosin Simeon, a lay about and poorly orientated journalist, stupidly and mischievously broke the news of my purported marriage break up with my wife Foluke through an online (social media blog) source, The Page, allegedly owned and run by one Mr. Femi Adepoju.
Tosin mindedly wrote a lot of ill-informed and damaging things in his kindergarten and mentally jaundiced story!
And immediately the news broke out, I started receiving calls from several media sources, which also wanted to help circulate the content on their platforms for confirmation.
I was so shocked! I also reached out to get the links to the news and I was surprised and sad about the kind of 'hate speech' content the publishers of the 'fake news', Olutade Oluwatosin Simeon, concorted in the contents.
So, I swiftly came out in my usual manner to do a strong piece of rejoinder to debunk it and also to do well to expose the face of the man behind the platform, THE PAGE, Mr. Femi Adepoju to the public.
But, immediately that was in circulation, one Mr. Olutade Oluwatosin Simeon, who I personally know very well, jumped out on my facebook page to own up that he was the one who did and publish the story and not his boss, Mr. Femi Adepoju as I thought.
Though Mr. Femi Adepoju cannot be completely exonerated from the issue, because he was the owner of the platform.
Instead of apologising to me and Foluke for the damage the contents of his malicious 'hate speech' and 'fake news' contents have done to the images and names of Foluke and me, this is what he unculturedly and proudly wrote on my wall and his own facebook page:
"Mr. Salako, you are a fool! You are a big fool!! I am the one who wrote the story and not Femi Adepoju! Go and do your findings very well, you will know I am the one, who did it. I only used the platform of Mr. Femi Adepoju to do it! ..."
That was the rude, crude and uncultured response of Semeon Oluwatosin to me.
However, in order to take that public impression away from Mr. Femi Adepoju as the alleged writer of the fake news, I had to do another piece of message to the public to expose the face and personality of the real man behind the story, which is Oluwatosin Simeon.
But because Oluwatosin Simeon is someone I know and who knows me and I have his phone number, I decided to put a call to him on Thursday, January 30, 2020 to know why he would do that to a family he knows too well.
Tosin knows me and he shares a platonic relationship with Foluke.
Why would he do what he did and who were the people behind the source of the fake news?!
Below is the conversational details of my telephone engagement with Tosin:
Olukayode : Hello! Is that Tosin Simeon?
Tosin : Yes! I am!
Olukayode: I am Mr. Salako Olukayode.
Tosin: Good afternoon sir!
Olukayode: I am calling to know why you went ahead to publish that fake news about my marriage. Did I offend you before?!
Tosin: It is not fake news, I published the truth!
Olukayode: You published the truth! How did you know it is the truth?!
Tosin: I heard about it from a reliable source and I decided to do my job.
Olukayode: You heard about it from Olukayode Salako or Foluke Daramola to know it is the truth?! Because we are the owners of the marriage and anything that is not directly from us about it cannot be true, until may be we probably confirm it.
Marriage is the business of the two and so you cannot hear anything about our marriage and take it as the truth, until you hear it from the owners of the marriage.
So, Tosin, did you reach out to me or Foluke to confirm the authenticity of the story before jumping to go to the press, all because you want to take a shine of it or take the credit of the news break?!
Tosin: It is breaking news sir! I don't have to confirm from anybody before doing my job, because it is breaking news!
Olukayode: Oh! So, every breaking news must be published weather it is the truth or not?!
So, every breaking news is your job weather you have evidence to substantiate it or not?!
So, you must always jump to the press to go break the 'breaking news' weather it is capable of causing irreparable damage to the image and life of the owner(s) of the stories or not?!
So, every breaking news is good for you, weather it would send you to prison or not?!
Do you know what the rubbish you have published is doing to the emotions, psychology and image of my wife right now?!
Did you know she just lost the pregnancy she went to grow in America, because of the devilish thing you published about her?!
Tosin, you have only behaved like an irresponsible man and an enemy of Foluke and me ...
 (Now, Tosin kept quiet and couldn't reply anymore).
Olukayode: Tosin, another issue! Why did you say I am a big fool?!
What did I do to you?!
Tosin: I said that because of what you did to my boss, Femi Adepoju!
(Now, he started becoming unruly again in defence of his boss.)
Olukayode: But Tosin, how would I have known Femi Adepoju was your boss?! I only googled the owner of the online platform you used and his picture came out. So, how would I have known he was your boss and that he wasn't the one who wrote and published the story?
Tosin: But sir, you know Femi Adepoju, you should have called him to confront him instead of what you did to his image.
That was why I became angry and I had to be rude to you. I don't like what you did to the image of my boss!
Olukayode: So Tosin, you care so much about the image of your own boss, but you dont care about the image of many Nigerians you destroy their happiness and images with your pen and brand of irresponsible journalism!
Besides, you want me to call your boss first to confront him with the fact about the issue. But, you never thought it was neccessary to also call me to confirm if my own story is true or not before you jumped to expose it to the public?!
It is very obvious you are not mentally fit to continue to be called a media person.
You have a problem with character and I think your problem has to do with spiritual afflictions from your family source!
Well, this is a lesson to all of us. You have gone out to damage the image of my marriage; my wife; my business and my homes, but you don't want that to happen to you. It is only a 'big fool' that you earlier called me, who think and reason like that.
I want you to know that this is an era of social media revolution, where all of us can write to engage one another.
The social media revolution has made all of us social journalists. So, don't continue to think you are the only ones, who still have that monopoly of writing to destroy people's happiness any more.
All of us now have the tool in our hands!
If you think you can write to keep destroying lives, I can also write to respond in proper manner and good measures.
This is a warning to all of you haters of how I married Foluke to beware and stay away from my marriage. 7 years is enough to change the contents of all the rubbish you have been writing since day one.
Or do you have the evidence to substantiate all the rubbish and hate speech you concorted in the story you published. You definitely don't!
Do you have the evidence of the juju Foluke used to marry me by force, if not because you are a mentally dumb and deranged media bigot!
My marriage to Foluke is about 7 years now and all you keep writing is the same things! Lies! Lies!! Lies!!! every year!
Well, I want to assure you that I will drag you to the law through my lawyers, so that irresponsible and lay about journalists like you can stop attacking my marriage to Foluke year in, year out.
Is it a crime to be a celebrity in Nigeria?! Or do you want that poor girl to go and commit suicide, just because you won't leave her alone to continue to run her marital life the way she understands it?!
I am not saying you guys shouldn't do your job, when you have to do it, but not when you continue to concort lies and unfounded allegations to demarket Foluke; destroy her self esteem and keep killing her psychologically.
The next person that will talk to you, Tosin, is my lawyer.
I insist, nobody has the right to announce the break up or the dissolution of my marriage to Foluke, without my authorisation or except Foluke herself comes out to say she doesn't want it anymore.
We won't ever give anybody the right to do so.
If my marriage to Foluke is ever going to break, which I doubt very much, I or Foluke would be the one to confirm it.
Tosin, next time you try what you just did to my marriage again, I will write a stinker about it; publish your picture and your phone number to the public for them to ask you for the evidence you have.
And, I stopped the phone conversation
- Olukayode Salako.
Content created and supplied by: FolamVision (via Opera News )
Opera News is a free to use platform and the views and opinions expressed herein are solely those of the author and do not represent, reflect or express the views of Opera News. Any/all written content and images displayed are provided by the blogger/author, appear herein as submitted by the blogger/author and are unedited by Opera News. Opera News does not consent to nor does it condone the posting of any content that violates the rights (including the copyrights) of any third party, nor content that may malign, inter alia, any religion, ethnic group, organization, gender, company, or individual. Opera News furthermore does not condone the use of our platform for the purposes encouraging/endorsing hate speech, violation of human rights and/or utterances of a defamatory nature. If the content contained herein violates any of your rights, including those of copyright, and/or violates any the above mentioned factors, you are requested to immediately notify us using via the following email address operanews-external(at)opera.com and/or report the article using the available reporting functionality built into our Platform See More