Videos Of Armed Policemen Taking Marijuana [Weed] Spark Reactions On Social Media
As the EndSARS protest heats up, Nigerians have wondered why the police department would have in its employ, officers that do not respect human rights and the rule of law.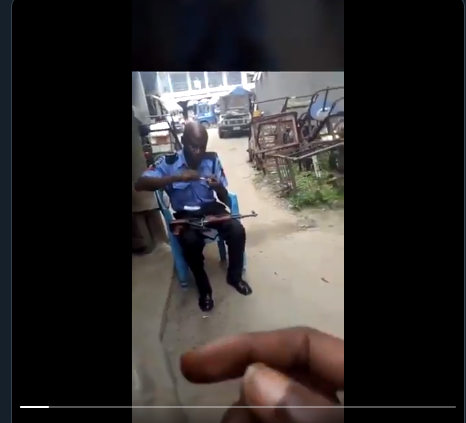 With the incessant brutalizing of citizens and extrajudicial killings, it may appear the Nigerian police have not done enough to train and retrain their officers on the need to be more careful with gun handling.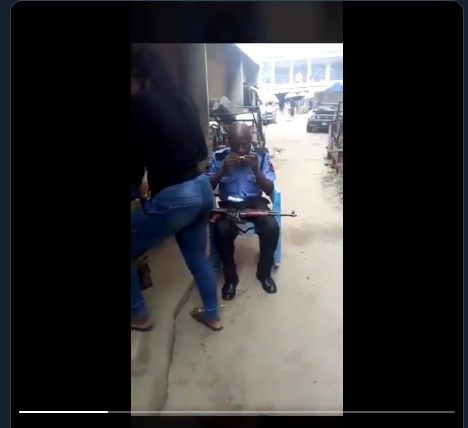 From recent videos as seen on social media, we have come across some very shameful images of police officers wrapping and taking Indian hemp, also known as 'Igbo' or 'weed', fully dressed in their police uniforms and with their rifles.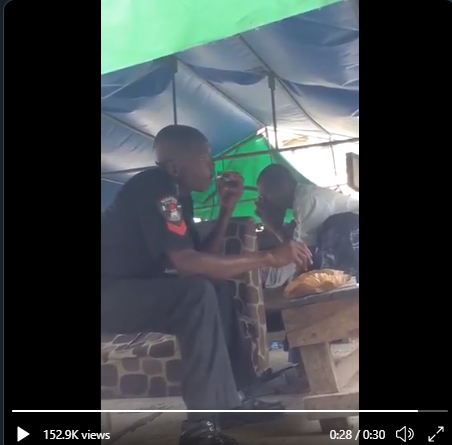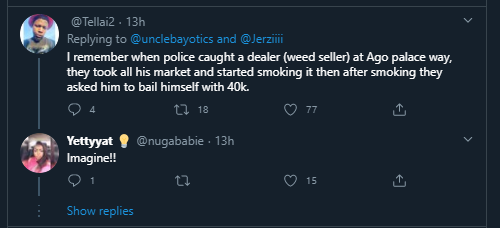 The worst thing about this action is that the officers have their rifles with them.
Marijuana or Weed, as we all know, impairs one's ability to think straight and it is one of the worst known sedatives as it induces your level of thinking and relaxes your nerves almost to the level of shutting it down.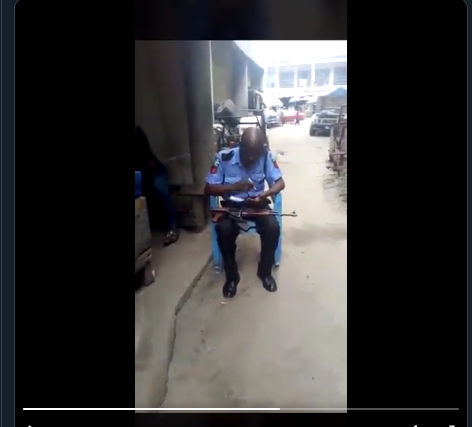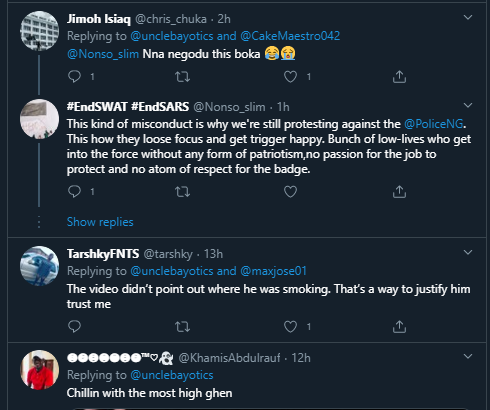 For a police man to drink or smoke weed while on duty is a highly criminal offence and automatically should lead to a dismissal.
We have had cases of SARS officials dressed like armed robbers and smelling of smoke, the citizens that have had encounters with them have also reported some of them to have bloodshot eyes which also signifies presence of heavy intoxication both by drugs and alcohol.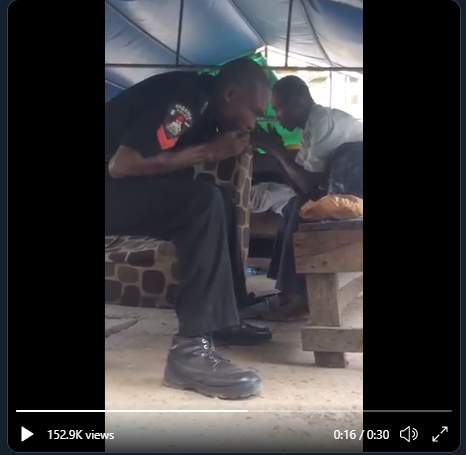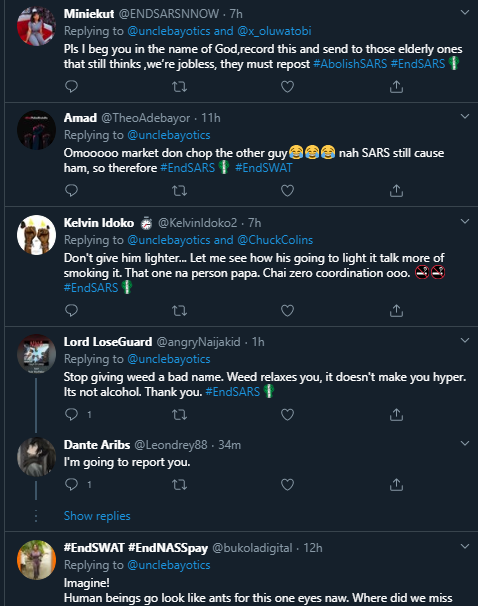 These for sure, always lead to a faulty thought process and always end up in tragedy as no right thinking individual would kill just for killing sake.
Taking the tragic story of the Awkuzu SARS massacre and the Ezu river incident, no sane thinking human being in his right sense would turn a police station to a human slaughterhouse.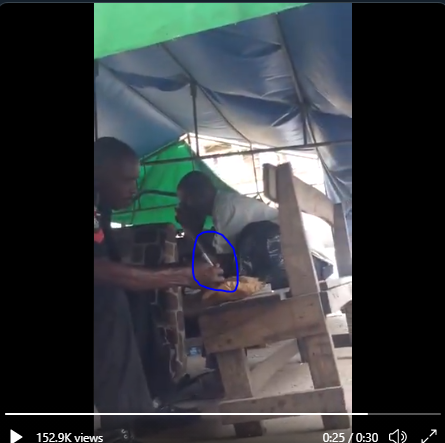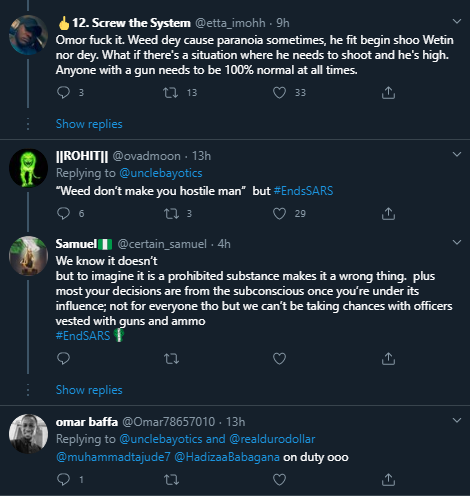 There have also been reports of killing for rituals in the location which shows an absolute derailing of the officers and it is only the effects of hard drugs that can push a police officer to turn coat and kill for fun.
The government however, should use these videos and fish out these criminals in police uniform and prosecute them accordingly.
Content created and supplied by: MirabelJackson (via Opera News )